Hi Friends!
Thank so much for all your support on yesterday's My Diet Doesn't Need  A Label post. I was thrilled to hear how many of you were of the same mindset! Today I'm just popping in for a quick weekly eats post. Here's what I've been eating lately: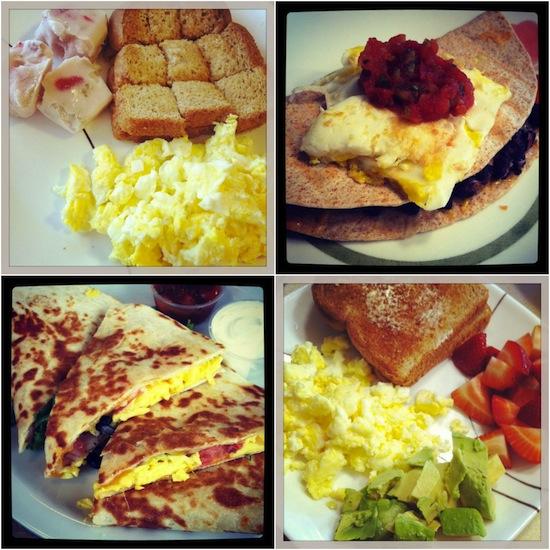 1. Eggs and toast with frozen yogurt bites
2. Black bean quesadilla with a fried egg and salsa
3. Birthday breakfast quesadilla
4. Eggs and toast with avocado and berries
1. Sweet potato bites
2. Pumpkin oat biscuits that failed miserably in appearance but tasted great!
3-4.  Homemade bread!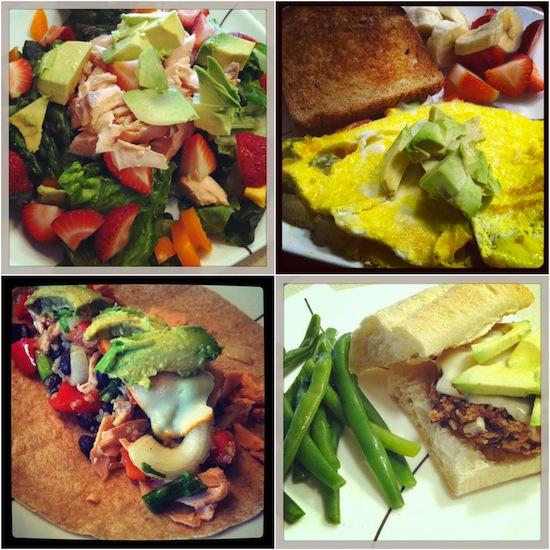 1. Salmon salad with black beans, quinoa, strawberries, peppers & avocado
2. Birthday omlet for dinner with quinoa, black beans, asparagus and peppers
3. Salmon wrap with sauteed veggies, beans, quinoa, cheese & avocado
4. Greek black bean burger with green beans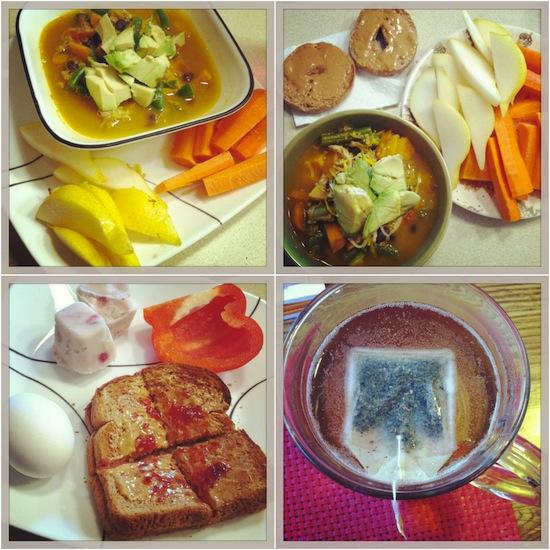 1. Clean out the fridge soup with sweet potato, green beans, orange peppers, leeks and a little pulled pork.
2. Leftover soup, pb mini bagel, carrots and a pear
3. Pb&j toast, pepper, yogurt bites and an egg
4, Green tea!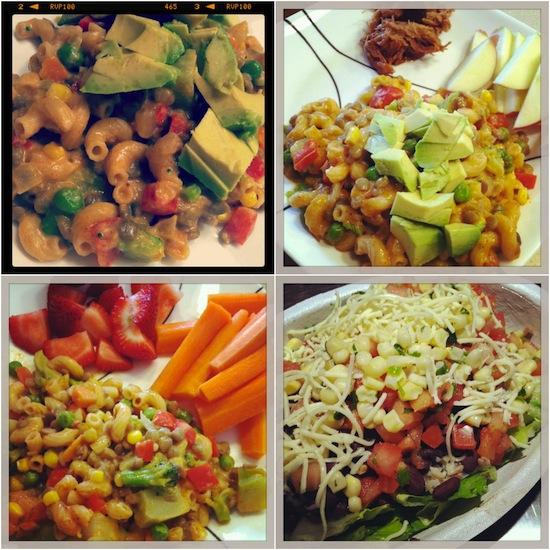 1. Lentil veggie mac and cheese 
2. Leftover mac & cheese and a little bbq pulled pork
3. Last of the mac and cheese with carrots and berries
4. Chipotle salad bowl with black beans- it'd been SO long since I had Chipotle.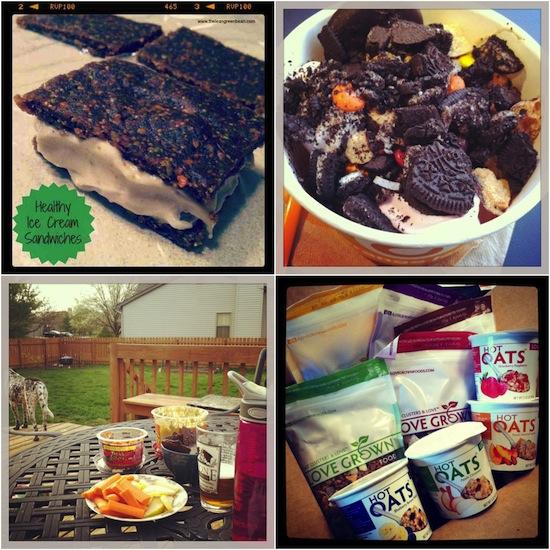 1. Can't get enough healthy ice cream sandwiches
2. Birthday froyo with my friend Sarah!
3. First deck time of the season- chips & salsa, carrots & hummus and a pear
4. Love drop from Love Grown Foods (I'm a Love Blogger so I get Love drops for free several times a year)
That's all friend. How were your eats this week?!
Enjoy!
–Lindsay–