Hi Friends!
Time for more food prep!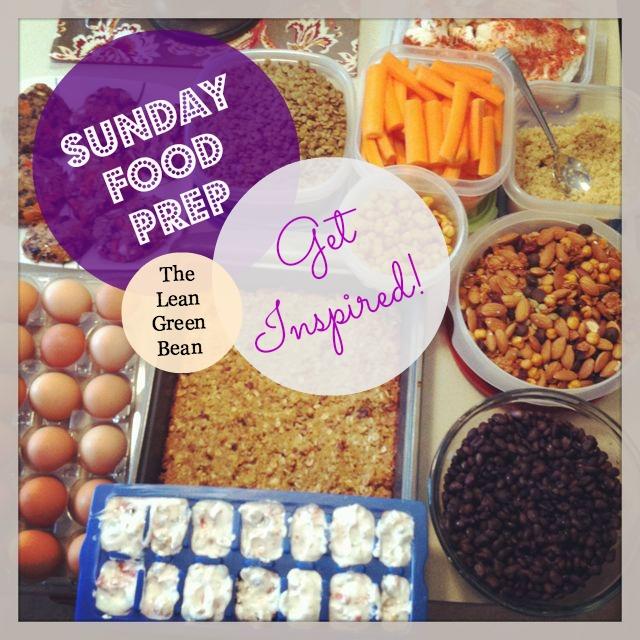 Here's what I prepped last week: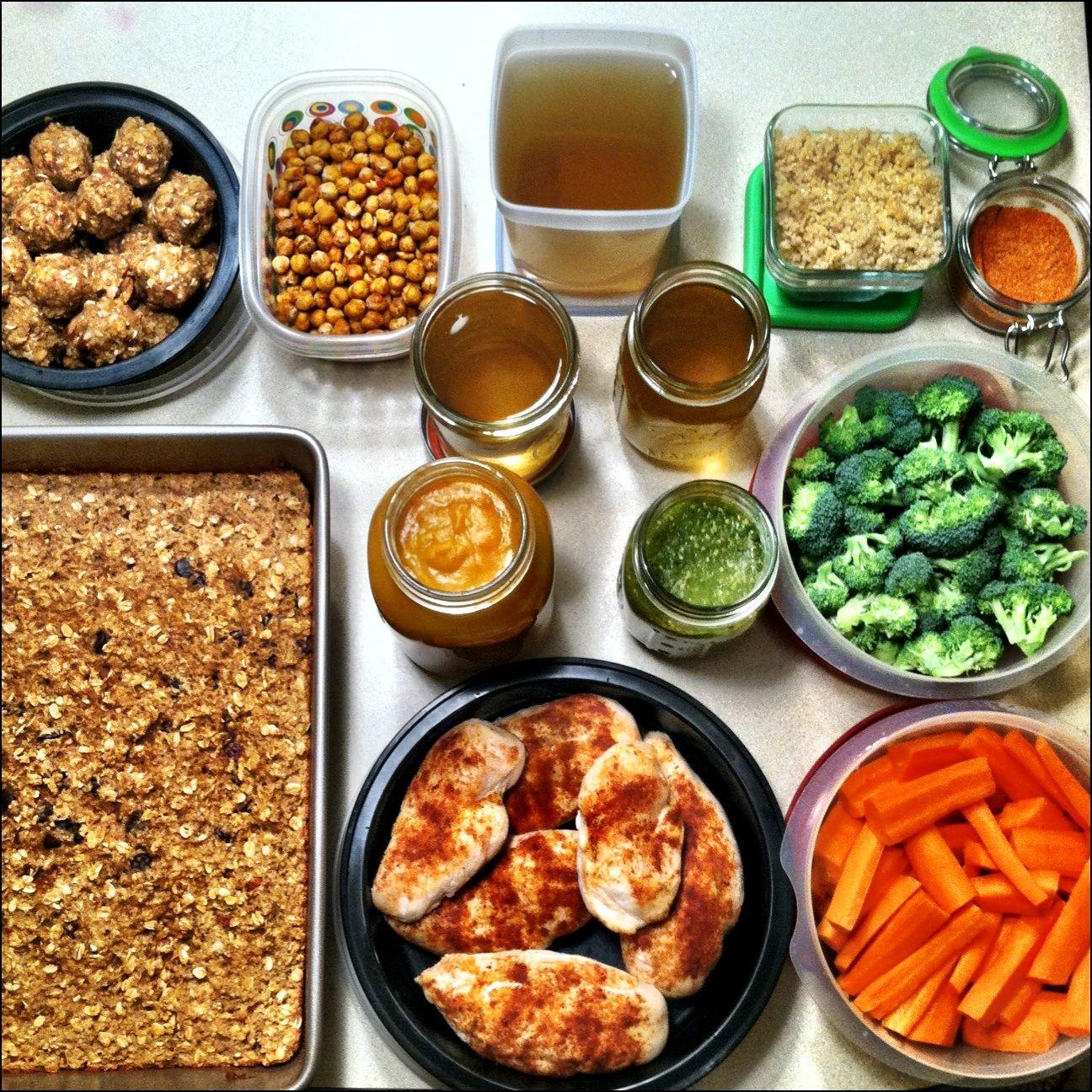 Baked chicken
Vegetable broth
Quinoa
Broccoli & Carrots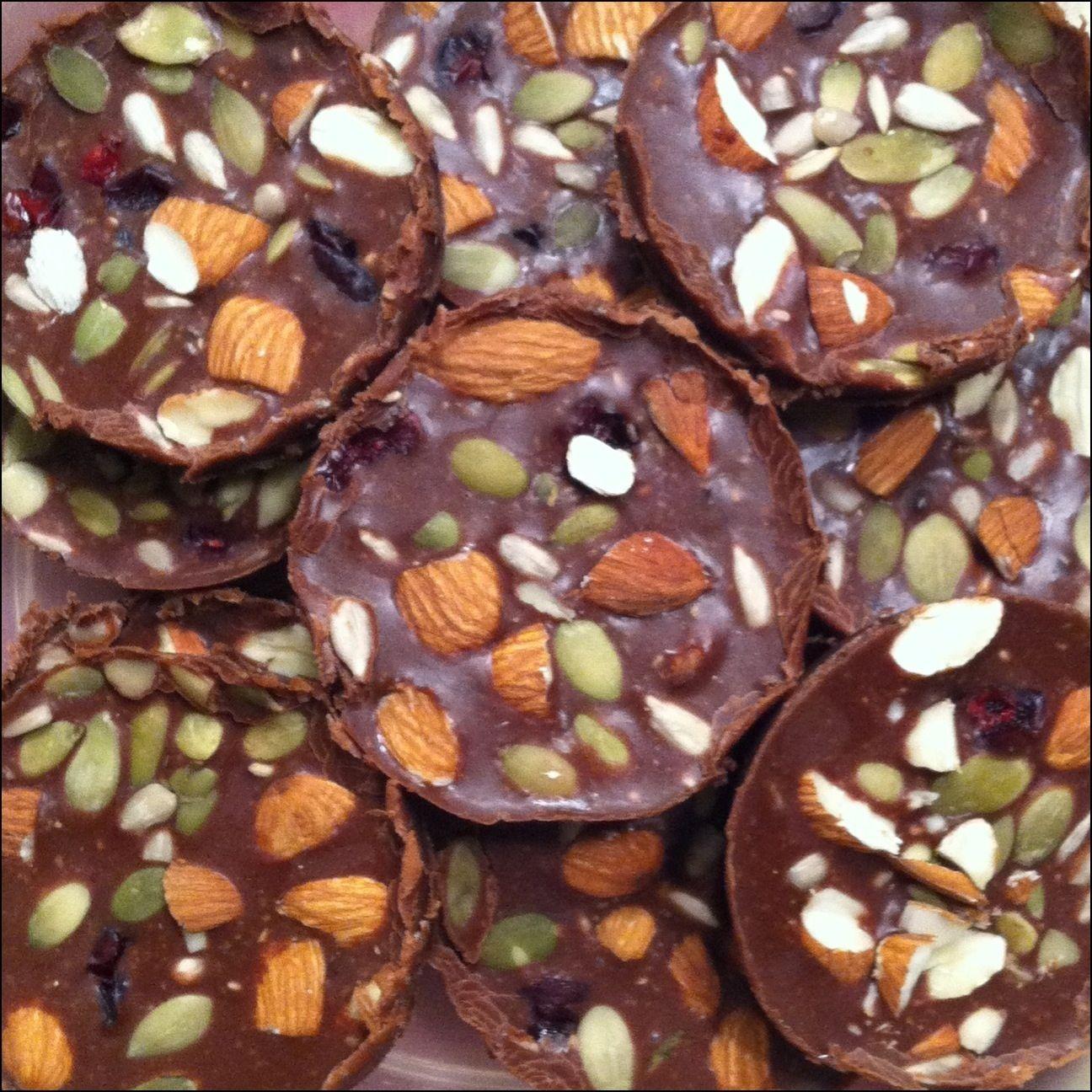 Restocked my Freezer PB Cups as well 🙂
Here's what you guys have been up to:
Hannah at Clean Eating Veggie Girl –
This Sunday I prepped cabbage roll soup (for lunch and dinner), pumpkin carrot cake oatmeal bake (times 3) (for breakfasts), cut up celery (for snacks), Jamaican jerk tempeh (times 4) (for lunch and dinner), roasted green beans (as a side), salad prep (for lunch), homemade apple vinaigrette salad dressing (for salads for the week), red pepper dip (for veggies and wraps), and roasted delicata squash (for snacks).  This was my biggest food prep day so far, and I am feeling really great about the week to come!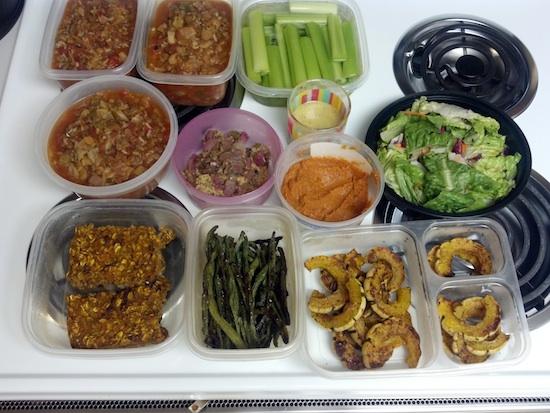 Brittany at The Designer Dietitian –
I made two kinds of wraps one for lunches, the other for dinner + hiking this weekend: Chicken Mediterranean with Ground Chicken, Diced Red Pepper, Spinach, Arugula, and Feta then Turkey Southwestern with Ground Turkey, Black Beans, Homemade Taco Seasoning, and Mozzarella.
Then I roasted some veggies (eggplant, yellow pepper, brussel sprouts, cherry tomatoes, zucchini) with chickpeas for lunch sides, then acorn squash for snacks or dessert (just add a little brown sugar), then I also have some apples from apple picking, and an assortment of veggies with hummus.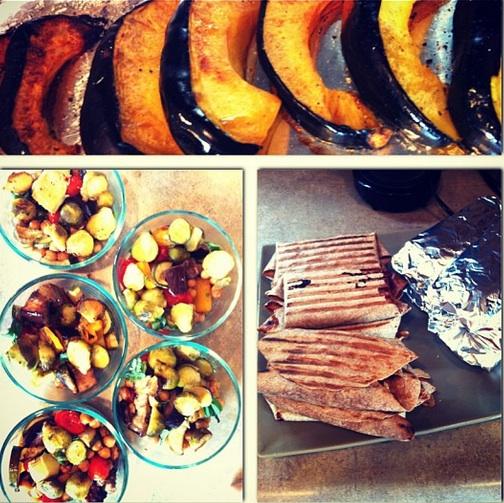 Alan at Sweating Until Happy –
Food prep done! Grilled chicken, roasted sweet potatoes, sautéed veggies, and egg muffins.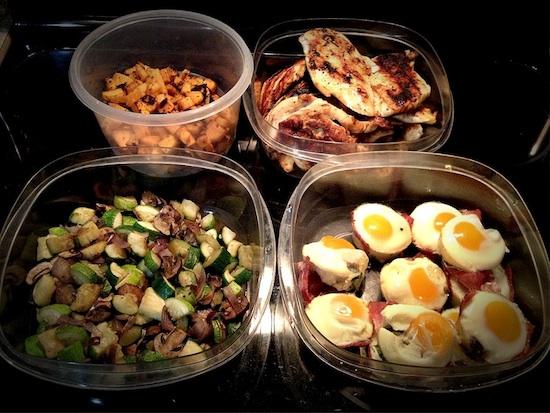 Christina –
1. Made a large batch of pumpkin spice granola for easy breakfasts over vanilla yogurt or almond milk.
2. Baked some sweet potatoes to reheat for lunches.
3. Made some quinoa/chickpea patties also for easy lunches.
4. A batch of butternut-squash apple soup. Yum!
5. Some candied pecans to top off my fall salads and maybe the sweet potatoes too!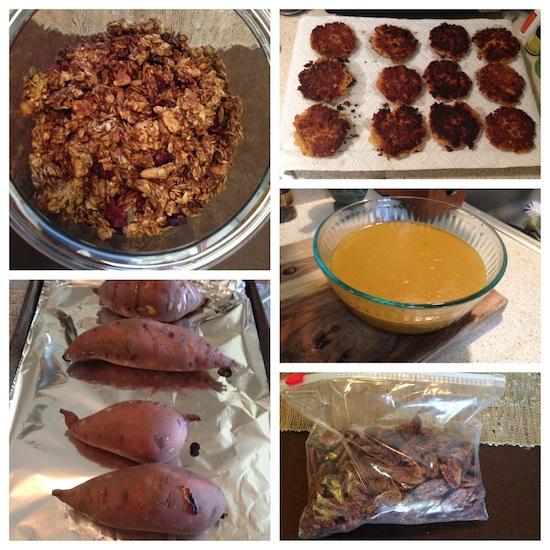 Danielle at Healthy Vittles & Bits –
This weekend I made Skillet Pizza – really prepping just involved getting all the ingredients ready because it's not something you can really make ahead and then reheat, but by having all the ingredients ready to go, it takes like five minutes to make.  I also made a simple Avocado and Feta Pasta salad, which will be my lunch all week.  For breakfasts, I prepped Overnight Oats (this week I made strawberry and chocolate chip OO's and peach OO's). Then of course I hard boiled a dozen eggs because they are my favorite protein-packed snack.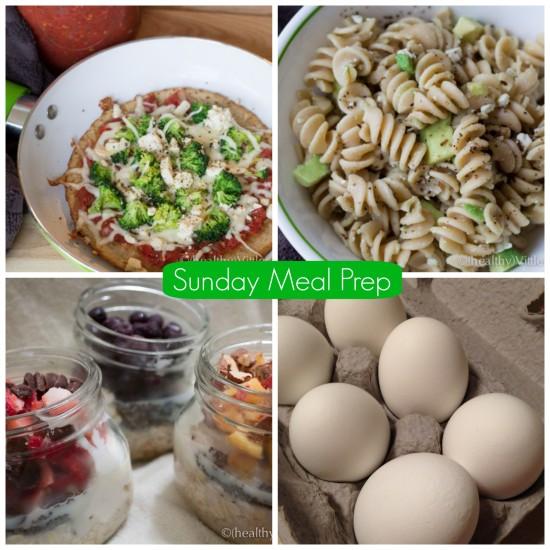 Are you food prepping this weekend? Want to submit a pic to be featured in an upcoming post?!

Here's what I need from you:
Email me the following:
1. Your Name
2. Your Blog URL (if you have one)
3. A photo of your food prep
4. A short description of what's in the photo. Tell me what you prepped and how you're going to use it during the week!
Every Sunday, I'll post a roundup of the photos I received that week so that you guys can see what others are preparing and hopefully get some inspiration and ideas! I'll keep this series going for as long as I receive photos, so send one every week if you want to!
Send to: theleangreenbean <at> gmail <dot> com
Tweet and Instagram your pics as well to inspire others!! Use the hashtag #sundayfoodprep . Remember that in order for a pic to be included in the post, you have to email it to me! If you have more than one pic, please make them into a collage before sending!
———————
Want more inspiration and tips? Read these:
How to Prep Food on the Weekend
Weekend Prep for Easy Weekday Meals
How to Eat Healthy in College
How to Eat Healthy During the Week
And check out the Food Prep Tab for links to all the previous Sunday food prep posts!
—————–
Let's chat: Are you prepping food today? Whatcha makin'?
Enjoy!
–Lindsay–