Hi Friends!
I'm a little behind on my food prep sharing! Here's what I've prepped the past few weeks: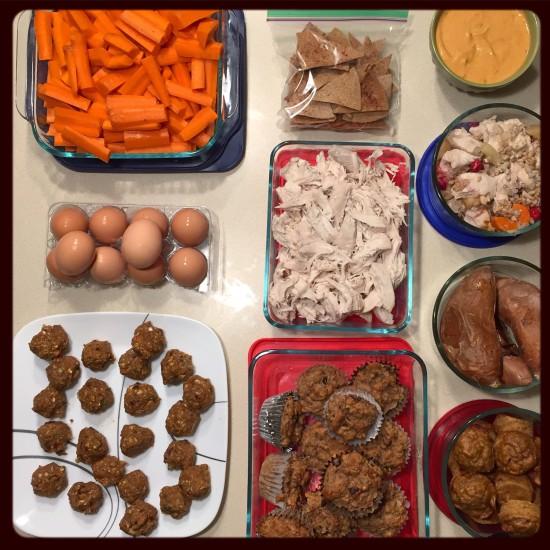 Three weeks ago:
HB Eggs
Carrots
Crockpot Shredded Chicken
Baked Sweet Potatoes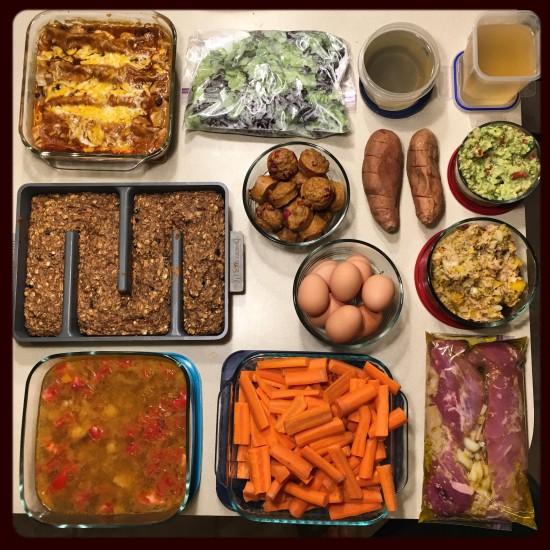 Two weeks ago:
Black Bean & Chicken Enchiladas
Lettuce
Homemade veggie broth
HB Eggs
Carrots
Pork Tenderloin marinating
Tuna Salad
Guac
Sweet Potatoes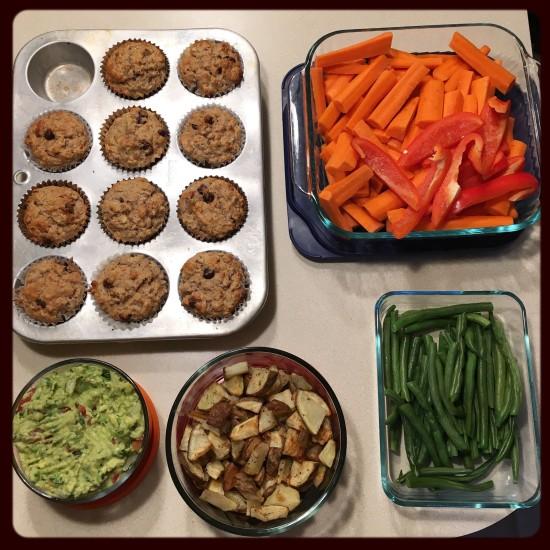 Last weekend:
Guac
Roasted Potatoes
Green Beans
Carrots
---
And now here's what a couple of you guys have been up to:
Tamara –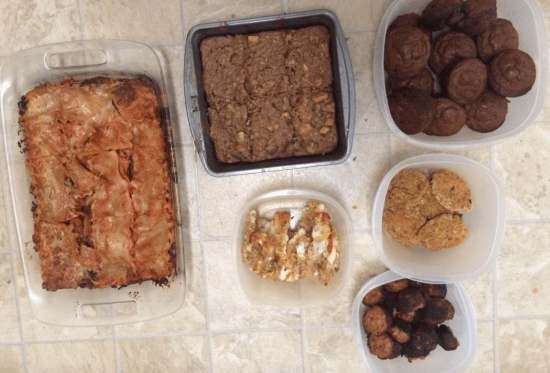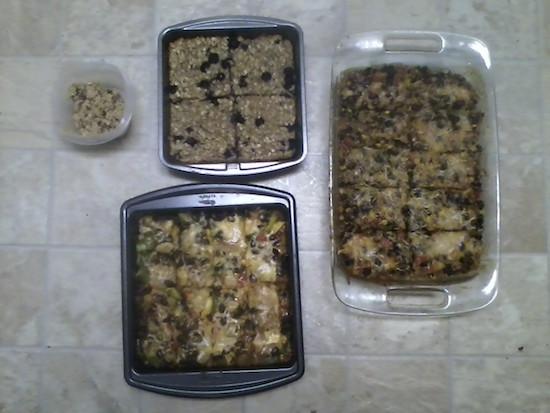 Mary –
-Apple cinnamon steel cut oats with peanuts on top
-Cut up cantaloupe for snacks
-Salads for lunch: baby spinach, power greens, yellow bell pepper, carrots, mini heirloom tomatoes, smoked mozzarella, canned salmon mixed with spinach and artichoke hummus and some black pepper
-Yogurt with cocoa powder and frozen raspberries for lunch
-Homemade granola: dried cranberries, candied ginger, multi grain Cheerios, macadamia nuts and almonds.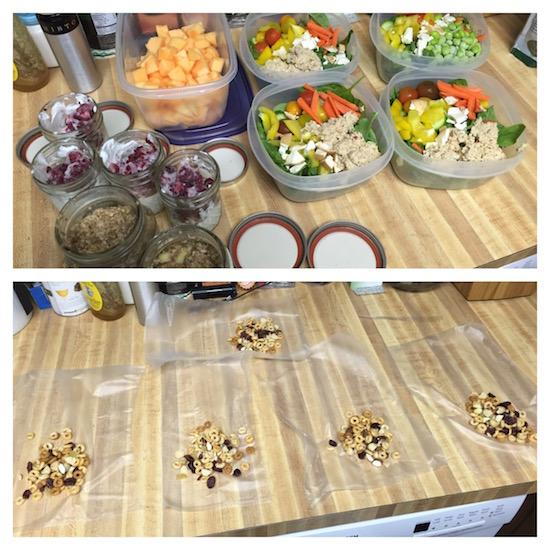 ---
Are you food prepping today?
Send me your pic! (I'm all out!)