Hi friends!
Here's my food prep from last weekend: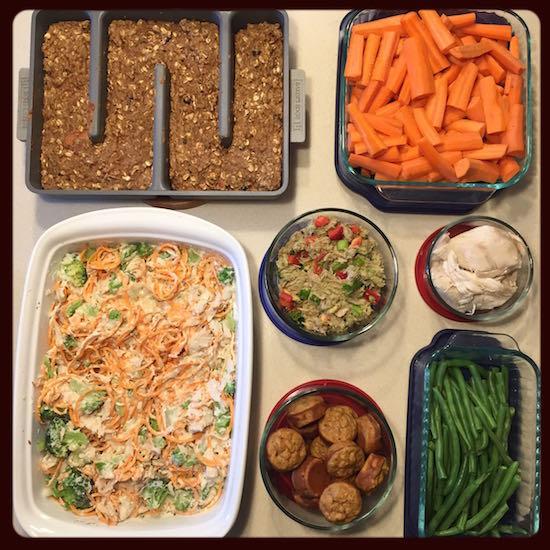 Squish now likes to wake me up at 6 am no matter what day it is, so last Sunday I took advantage of being up early and got some prep done. I cooked some chicken in the crockpot overnight and then in the morning I made:
Carrots and Beans
Chicken Alfredo Casserole (recipe coming eventually but it needs some work)
---
Are you food prepping today?
Send me your pic! (I'm all out!)