This Strawberry Cookies and Cream Ice Cream is easy recipe to make without an ice cream maker and is a fun twist on a classic flavor. The perfect summer dessert!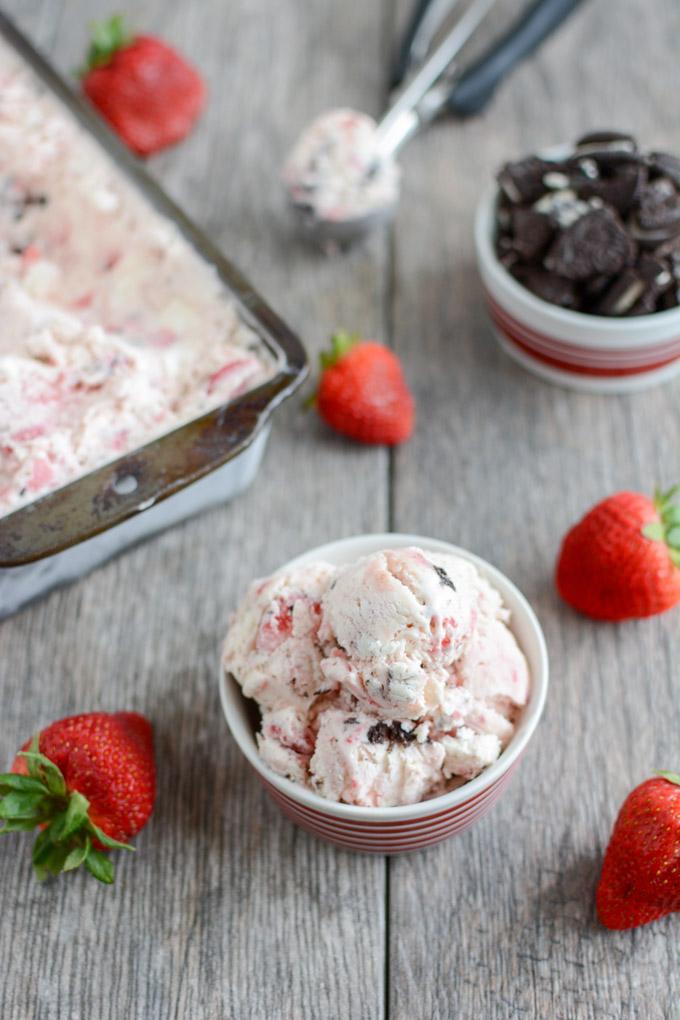 Thanks to my friends at Davidson's Safest Choice Eggs for sponsoring this post.
Hi Friends!
Summer is here and I think it's about time we talk ice cream! This recipe is my latest in a series of post I'm writing this year for Davidson's Safest Choice Pasteurized Eggs. In case you missed my previous posts, check out my Baked Scotch Eggs and my Spring Breakfast Salad (which would be delicious with your fav summer veggies as well!)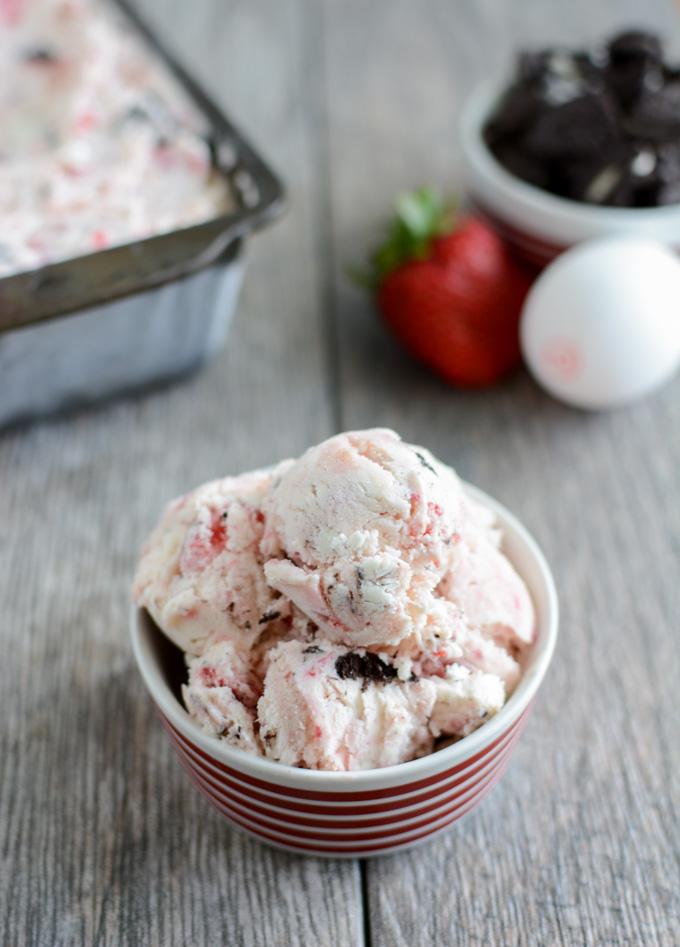 When we decided on an ice cream recipe for this month I was so pumped! I think I've only shared one other ice cream recipe in the five years I've been blogging and it's one of my favorite summer treats. When I was deciding on a flavor, I chose this flavor combo because it's been my favorite since I was little. I remember going to our local ice cream place, Maggie Moo's, where you could choose your ice cream flavor and your favorite mix-ins. I ordered strawberry ice cream with oreos mixed in every single time. And for as long as I can remember, my "birthday cake" has been strawberry ice cream in a pie tin with an oreo crust.
When I set out to make homemade strawberry ice cream for the first time, I was excited to be able to use Safest Choice Eggs in it! In the past I've avoided using egg yolks in my homemade ice cream because I didn't want to have to deal with making them safe to eat. Since Safest Choice Eggs are pasteurized, you can mix the raw yolks right in to get the added creaminess and you don't have to worry about cooking them. Easy AND safe…perfect for this pregnant mama.
I also decided to make this version without an ice cream maker so anyone can make it!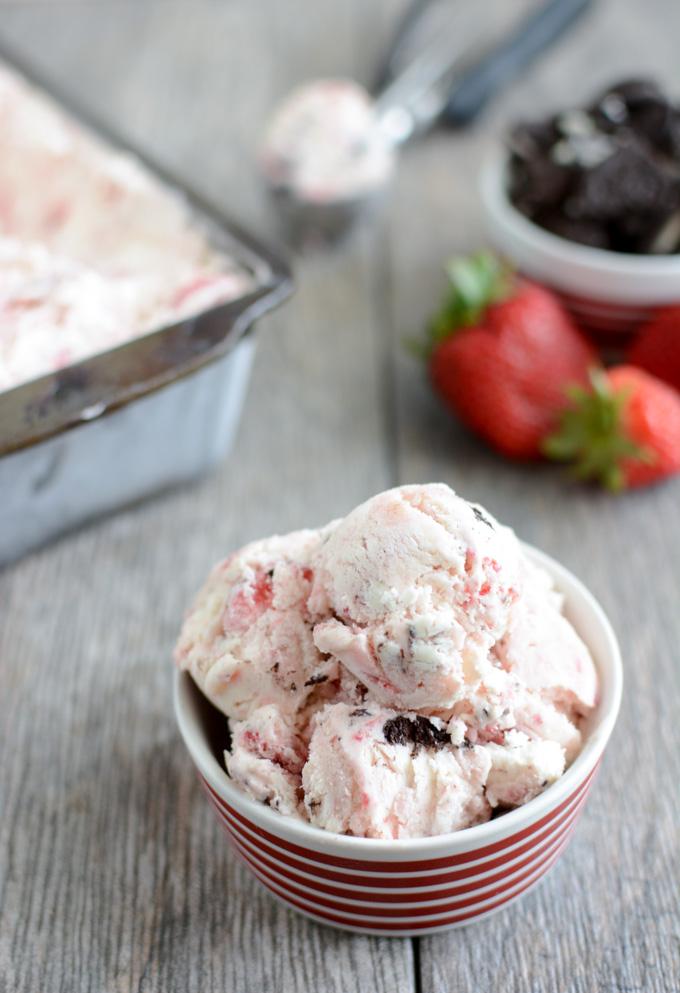 To grab this delicious ice cream recipe, head on over to the Davidson's Safest Choice blog:

[Tweet "No special equipment needed for this Strawberry Cookies and Cream Ice Cream from @leangrnbeanblog!"]
Enjoy!
–Lindsay–
LEARN HOW FOOD AFFECTS YOUR BODY.
Get my free Table Talk email series where I share bite-sized nutrition information about carbs, protein, and fat, plus bonus information about snacks and sugar!