Hi Friends!
Let's talk about Pinterest for a minute shall we? Specifically Pinterest for Meal Planning. I know I'm in the minority, but I've actually avoided Pinterest for quite some time. Yes I had an account and I occasionally pinned things…but for the most part it was only once every 3 months or so. However, lately I've realized what an effective tool it can be for a lot of people as they plan their meals.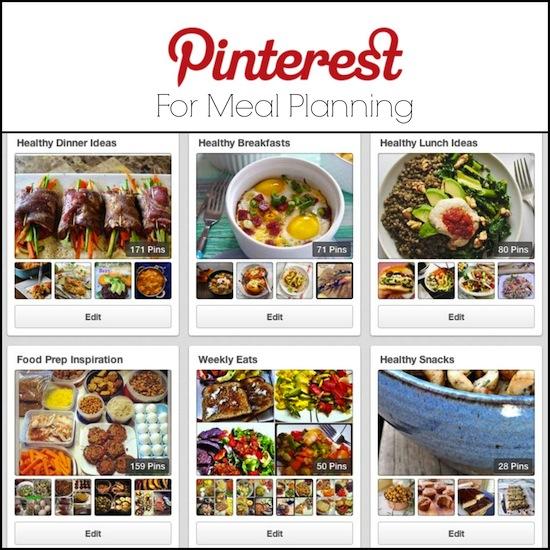 And guess what? I want to help. SO, over the past couple of weeks I've been revamping my Pinterest boards. I've put together several boards with healthy breakfast, lunch, dinner and snack options. I  went back through all my old Sunday Food Prep Inspiration posts and pinned a bunch of food prep ideas (both my own and those that were submitted!). I also made a Weekly Eats board with some pins from my weekly eats posts to give you more ideas of things I eat on a daily basis…and of course I have a Best of the Bean board as well. My hope is that you guys will be able to use them as a resource when you're planning your meals for the week.
One of the most annoying things about Pinterest, in my opinion, is the fact that half the pins lead you nowhere. It's so frustrating when you just go through and pin a bunch of things…and then when you actually go to make something, you click the recipe and it's a dead end! So, I went the extra mile for you guys. I actually clicked the links on everything I pinned to these boards to make sure they take you to an actual, functioning website with a recipe. THEN, I checked the nutrition of the recipe. Although every recipe isn't exactly the way I would make it, for the most part, they're fairly healthy and have been approved by this RD 🙂
You guys know I'm a big fan of making every recipe my own. Here are some things I suggest when making any recipe:
Don't go crazy on the cheese. You can usually get away with less than what's in the recipe without people noticing.
Add extra veggies. Some recipes are stingy on the veggies and you can always add an extra cup or two!
If it calls for a lot of heavy cream, try replacing some with lower-fat milk or greek yogurt.
If canned items are used, look for  no-salt added or low-sodium varieties (or make your own!)
You get the idea.
So without further adieu…here are some of the boards I made for you:
*Note- If you're reading this on a mobile device, you might not be able to see the cool Pinterest board widgets that I embeded in this post to give you a preview of each board…so check it out on your computer! Or click the links and that should take you to each Pinterest board so you can follow it!
So there you have it! I'd love to have you follow me on these boards if you're not already. You can also follow all my boards by CLICKING HERE. Just remember that the boards listed above are the ones where I've gone through and done the checking. I also have other boards where I happily just pin based on images!
Let's chat:
Do you use Pinterest for meal planning and food prep ideas?

Do you have any healthy-eating/meal-planning pinterest boards? Leave us a link to your favorite so we can all follow them!
Enjoy!
–Lindsay–
After meal planning, the next step is food prep to make your busy nights even easier! If you liked this post, you'll love my ebook – The Ultimate Guide To Food Prep. It dives into even more detail about how to food prep, troubleshoots common problems and provides tons of tips to make it easier! Click the image below for more details!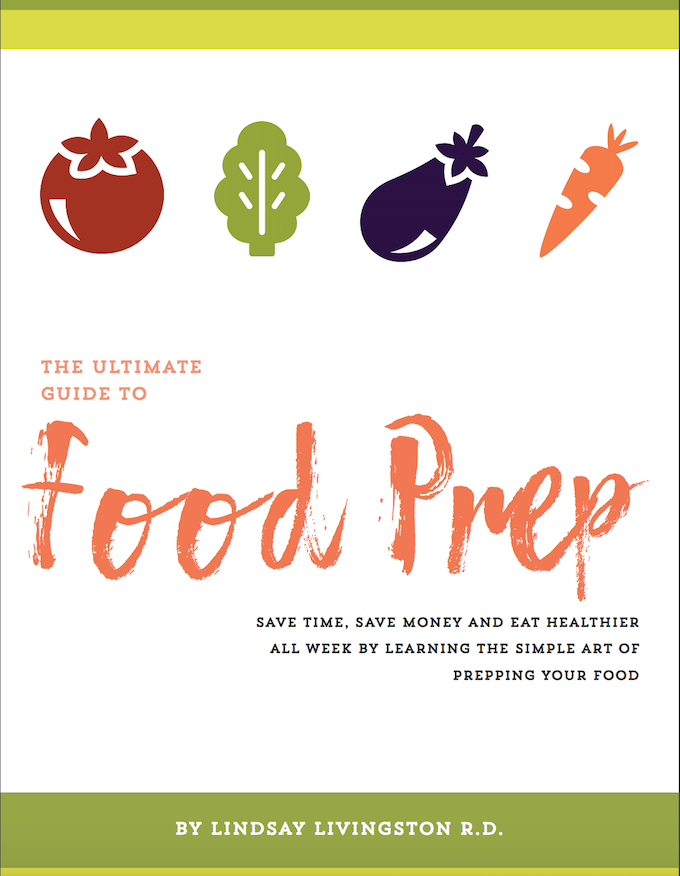 LEARN HOW FOOD AFFECTS YOUR BODY.
Get my free Table Talk email series where I share bite-sized nutrition information about carbs, protein, and fat, plus bonus information about snacks and sugar!