Hi Friends!
I'm back!!! I want to say thank you again to all of my amazing guest posters who helped keep things exciting around here while I was taking a little break.
Hubby and I went to NYC to visit my parents for several days over Christmas and we had a great time!
Here's a look through my iphone lens…i took a million pictures but never once got out my actual camera:
Bridge shots: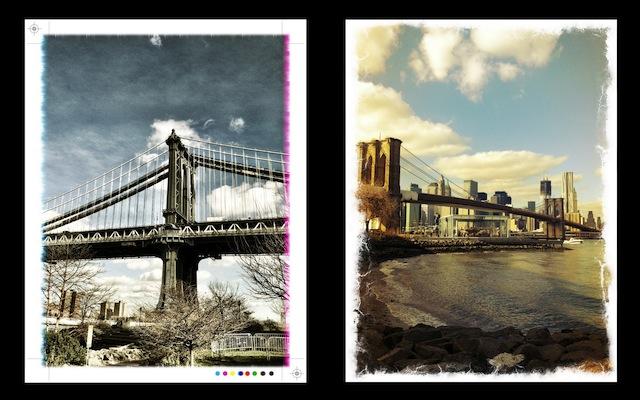 The hubby is one of my favorite subjects 🙂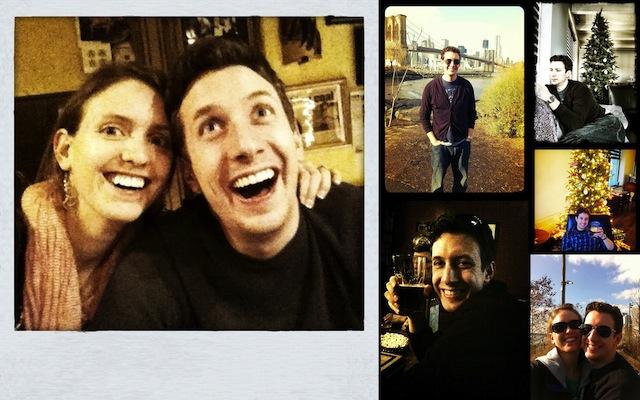 Old arches and doors: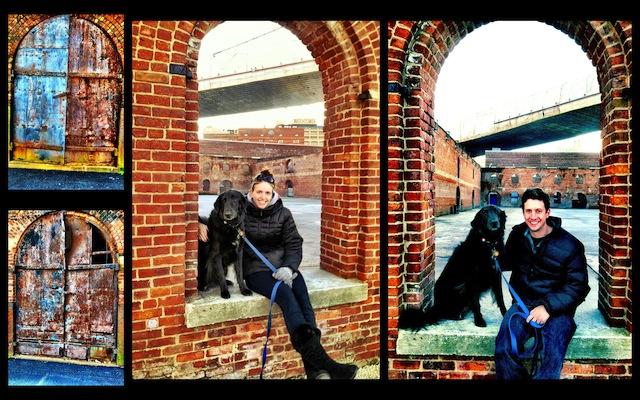 I'm mildly obsessed with the family dog (Jake) and cat (Bach). I took approximately 100 pictures of them. Jake got a fancy new bed. Bach thinks it's his bed. Jake's too much of a wimp to kick Bach out when he lays in it. I spent much of my time removing Bach from the bed so Jake could lay down…then Bach would just crawl in with him, much to Jake's dismay…but it made for some cute photos! Also, that terribly ugly furry thing in the bottom left picture is a stuffed chipmunk and it's one of his favorite toys.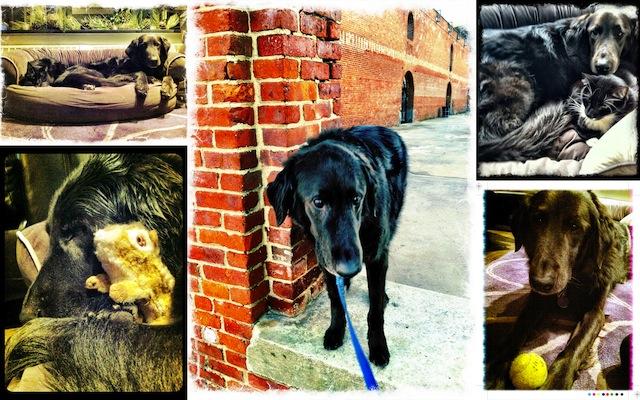 Best part of the trip? Family time!
Probably the greatest picture ever taken of Bach…and Jakey & I looking cute!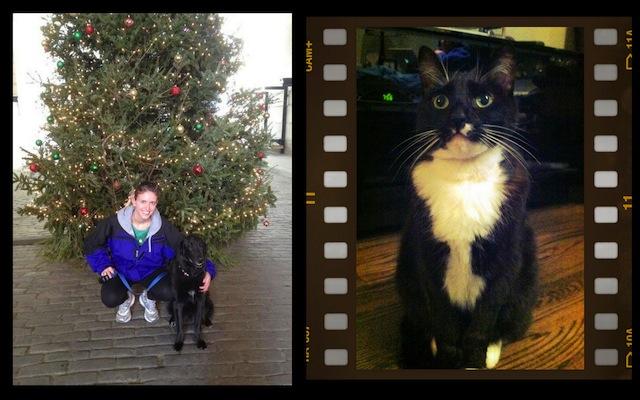 Because clearly this is the best way to carry your baby down the escalator…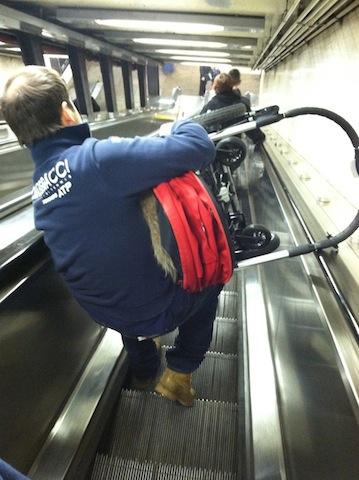 The city at night: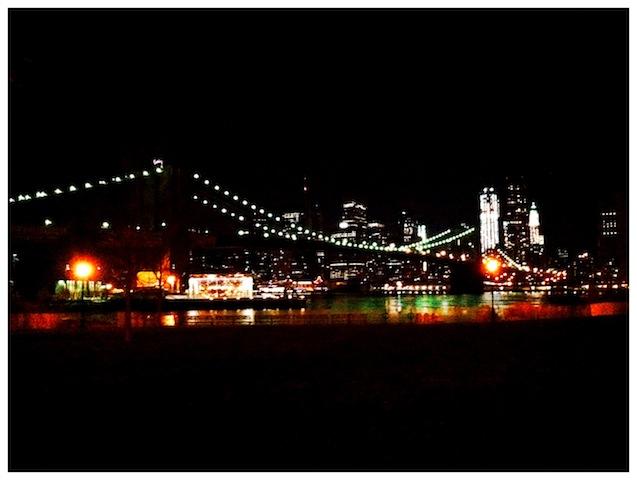 Mom made cosmos and lemon drops. She thinks she missed her calling as a bartender: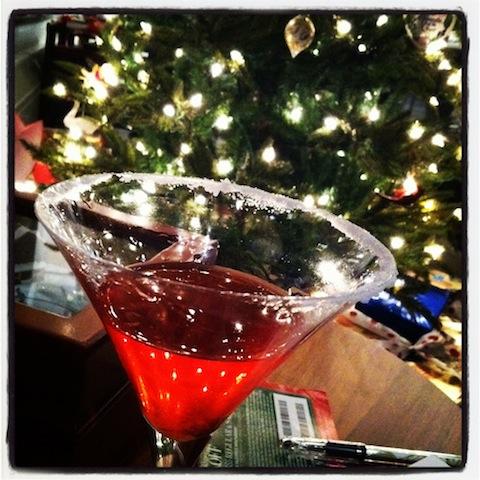 Homemade lattes complete with sprinkles: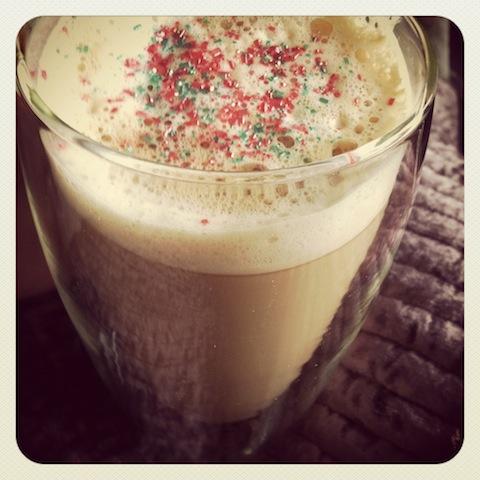 Presents!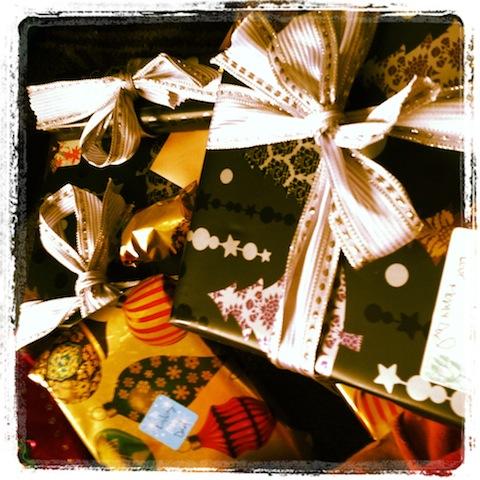 I got this awesome little lens that clips onto your phone. It's called an Olloclip. It has a fisheye lens: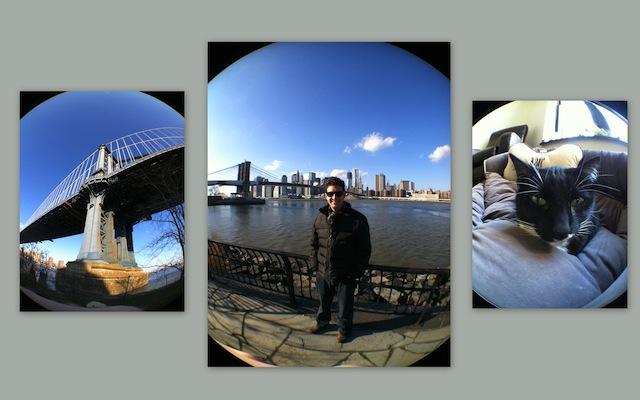 A macro lens and a wide angle lens and i'm in love with it: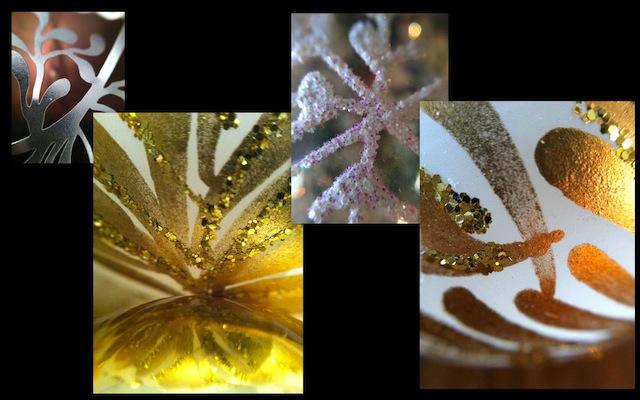 Hubby got this cool little thing that you can put over your camera to make lights twinkle in pictures…perfect for the holidays!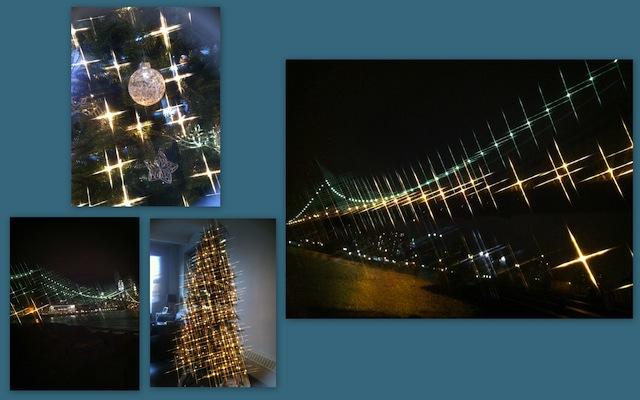 We went out for Indian food the first night we were there which was fantastic. The second night we ate at a restaurant in my parent's neighborhood that they go to often. The third night we got pizza at Luzzo's. If you're ever in NYC, go there! It's in the east village and it's FANTASTIC! We cooked at home the last two nights we were there for Christmas Eve and Christmas Day.
For Christmas Eve dinner we had minestrone soup which I made in the crockpot and vegetarian enchiladas. Both were delicious. My sister also made my aunt's Cajun Meatloaf recipe for herself and my parents sampled some of everything 🙂 For dessert, along with several Christmas cookies, Katie made Chocolate Zucchini cake which was pretty healthy and tasted great!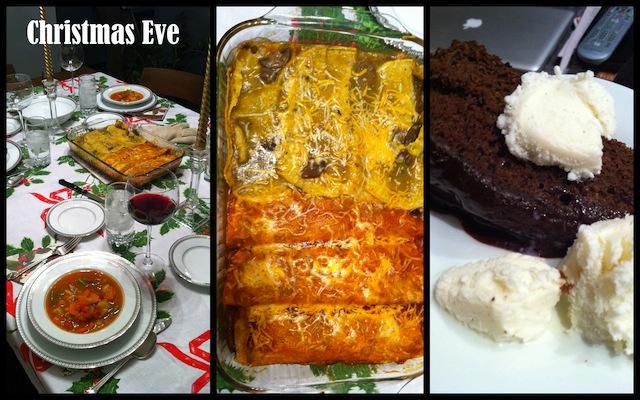 We ate a late brunch on Christmas morning that included overnight cinnamon rolls that my mom and I prepped on Christmas Eve, eggs and pancakes.
For dinner my mom made some Stuffed Shells, and I made vegetable risotto with shrimp. YUMMMMMMMMM. We also had some balsamic roasted asparagus.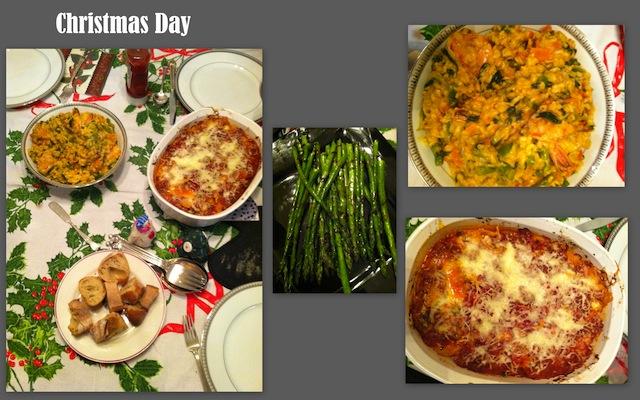 The coolest present I gave my mom was a cookbook that I made with recipes and pictures from The Lean Green Bean. It took some time to make on the computer but it was so fun to make and I loved the way it turned out! You could choose the layouts, colors, fonts and photos for each page! Here's what a few of the pages looked like: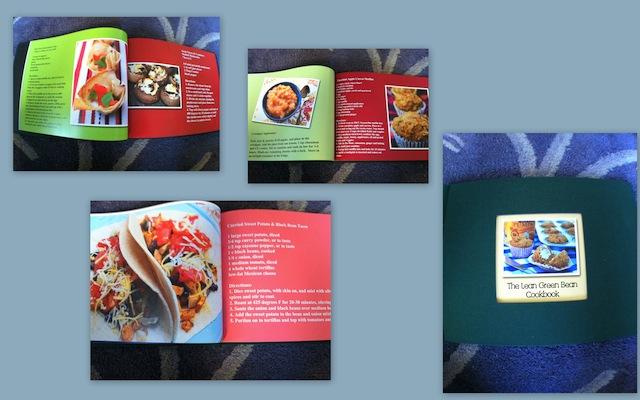 Also, you know you're from a foodie family when the dog gets a rubber eggplant for Christmas. He wasn't impressed by it. Can't say I blame him. Shoulda gone with a red pepper or something!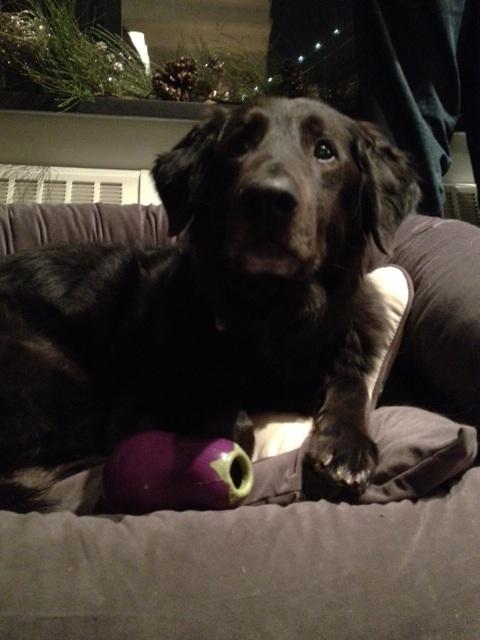 Hope you all had a fantastic holiday!
–Lindsay–