Hi Friends!
Just like that, it's time to recap another month of workouts. I talked a little bit about the modifications I've been making for my Crossfit workouts in my last Fitness Friday post and for the most part, nothing has really changed. I typically wod Monday, Tuesday, Thursday and sometimes Friday and then rest Wednesday, Saturday and Sunday.
Here's a look at some of the wods I've been doing lately for weeks 18-22 of pregnancy: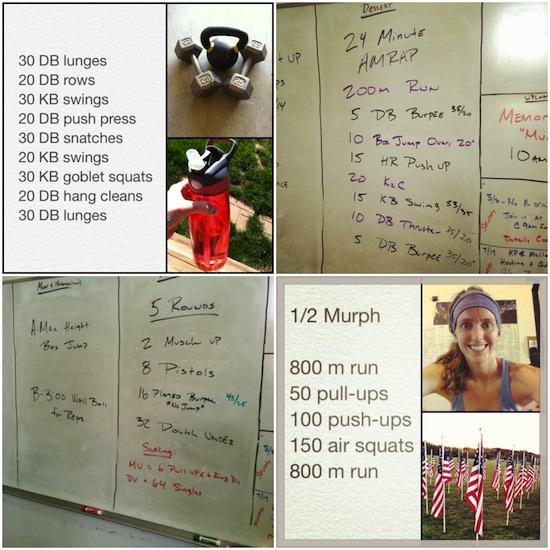 1. Class at the box today involved finding your 3RM deadlift, which I can't do, so I modified a chipper wod that I missed last week so I could do it at home. Finished in 14:29 with 25# dbs and a 35# kb
2. Nothin good about a 24 min AMRAP – woof! finished 4 rounds + 100m run with Rx weight and box stepups.
3. Skipped the box jump, 75 wall balls in 3 min, then 21:46 for the wod. I did 6 pull-ups + 6 ring dips for each round instead of 2 muscle ups
4. Memorial Day hero workout –  Murph. I opted for 1/2 Murph this year and finished in 22:35.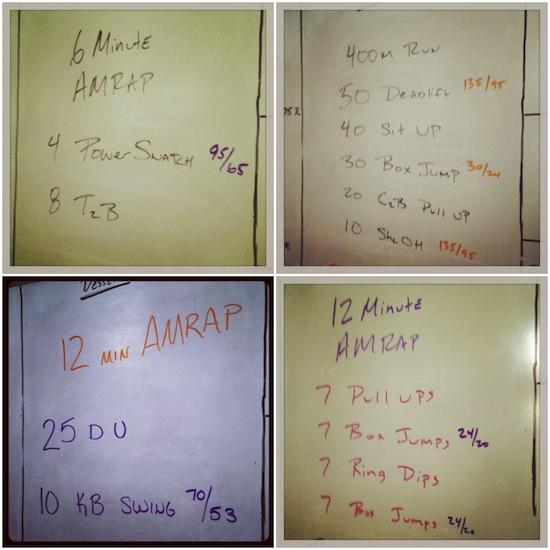 1. 20 min EMOTM: odds – 4 strict press (55#), evens – 4 ring dips (red band) then 6+4 for the #wod – I did 55# snatches and knees to elbow
2. Finished in 11:32 with 75#, grasshoppers for sit-ups and 24 inch stepups – grasshoppers are basically where you hold yourself in a high plank position and alternate bringing one leg across under your body to your opposite elbow.
3. Shoulder burner! Finished 12 rounds + 27 reps with a 35# kb – loved it!
4. Sweaty mess. First time in a while I legit lost count of my rounds. I did banded ring dips and 24″ stepups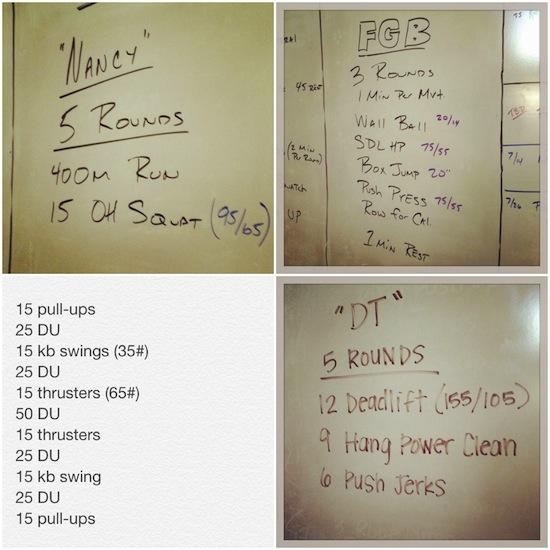 1. Running is uncomfortable so I did 400m rows instead. Worst idea ever. Rowing + overhead squats is one of the hardest crossfit combos out there, in my opinion. Could hardly feel my legs. Finished in 16:07 with 55# ohs
2. Boom! 301 reps with step-ups instead of box jumps.
3 .I didn't wanna do it and it wasn't pretty, but it's done! 9:55 Rx
4. One of those days where it sucks to not be able to lift heavy. 5:44 with 65# – so easy. – you had to use the same weight for all, so I was limited by how much I wanted to push overhead- I didn't want to go too heavy on that part even though the other two movements were easy.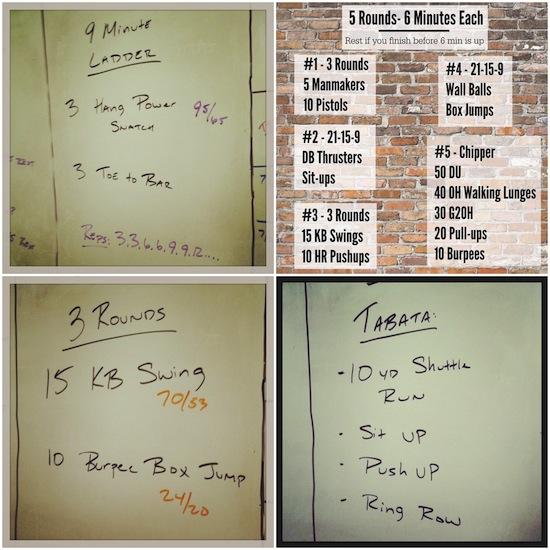 1.  I did 55# and pull-ups instead of TTB. Finished the round of 15 plus 3 extra reps.
2. Give this one a try – it's brutal! There's no rest between rounds but if you finish a round before the 6 min is up you can rest until the next one starts. I used 20# dumbbells, 35# kb, 14# wb and did 24″ stepups instead of box jumps
3. Short and sweet #wod – I did 35# kb swings, burpees on a 45# plate to keep my stomach from being flat on the ground and 24″ step ups. Finished in 4:47.
4. 8 rounds of 20 sec on: 10 sec rest for each. Only your lowest score counts. 5 shuttle runs, 20 grasshoppers for sit-ups, 7 push-ups, 6 ring rows.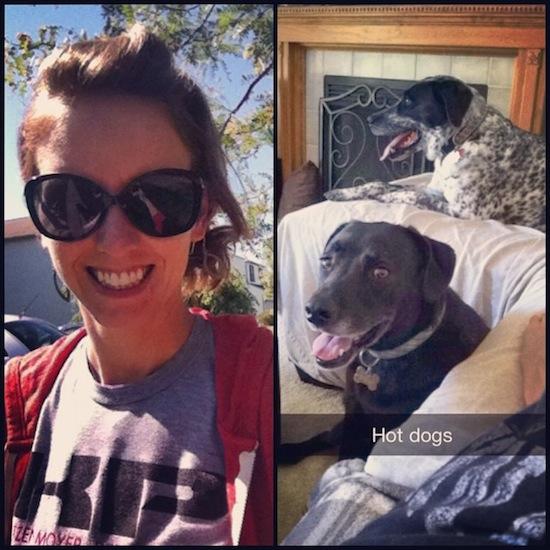 Other than that I've still been walking the dogs daily, sometimes twice a day…but it's getting too hot to take them in the afternoons so we typically have to stick to an after dinner walk now. Plus we had a few weeks of LONG days of yardwork…which are a workout in themselves!
Let's chat:
How have your workouts been lately?
Enjoy!
–Lindsay–
LEARN HOW FOOD AFFECTS YOUR BODY.
Get my free Table Talk email series where I share bite-sized nutrition information about carbs, protein, and fat, plus bonus information about snacks and sugar!