Hi Friends-
Although I did fairly well at staying on track with these updates for the first 18 months, the inevitable has happened and I've started to fall behind. Squish will be 21 months tomorrow (HOLD ME!!) and it's been about 3 months since I did an update so I think we're a bit overdue. I'll try to keep this short, but do my best to document the past few months.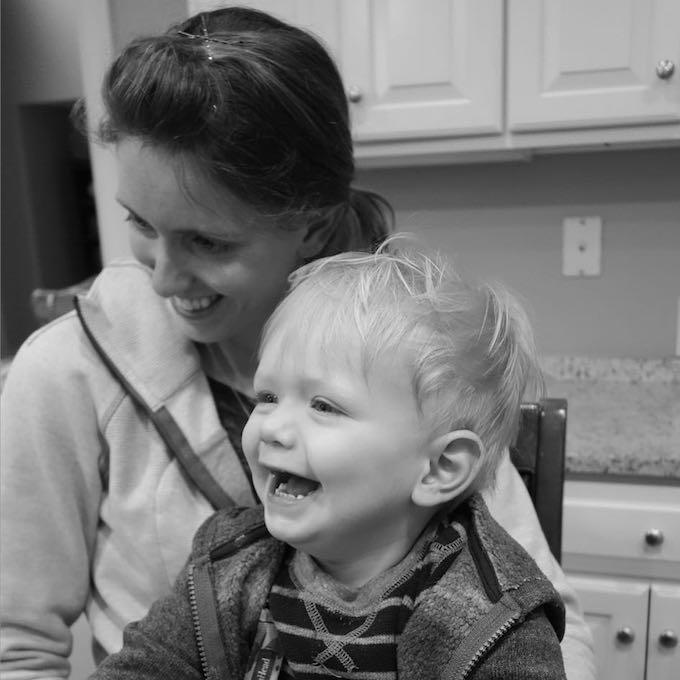 Summer is in full swing and it's been a crazy few months. Most notably since the last update: we announced that you're going to be a big brother. Your baby sister is due in November and although you have no idea, I like to think you'd be excited if you understood.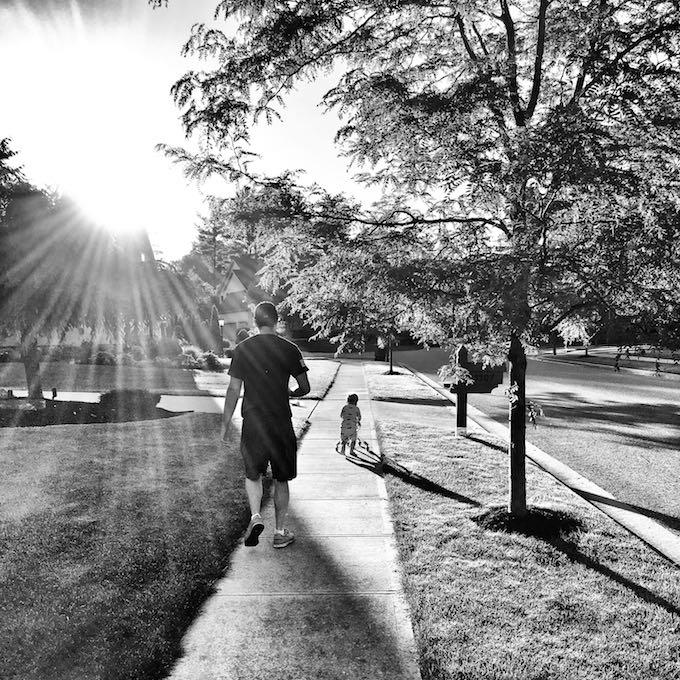 We also moved! Our new house is much bigger, with tons of space for you to run around. It also has a swingset and is on a nice, quiet court. You're having no trouble settling right in!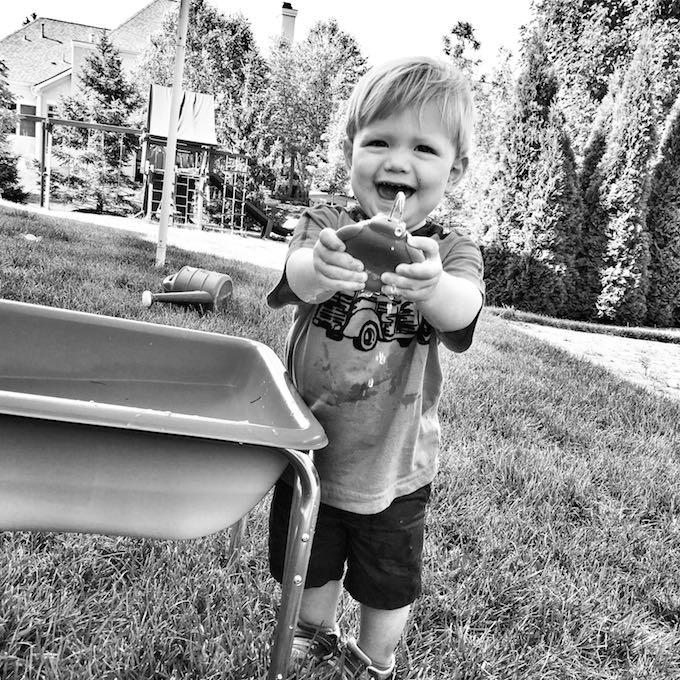 Our summer has been fairly uneventful. No major trips, but we've been keeping busy. You're still obsessed with water. Drinking it, pouring it, playing in it, using the hose, sprinkler, spray bottles….you name it. If it's related to water, you're obsessed. We've even taken you to the little "beach" up the road a few times.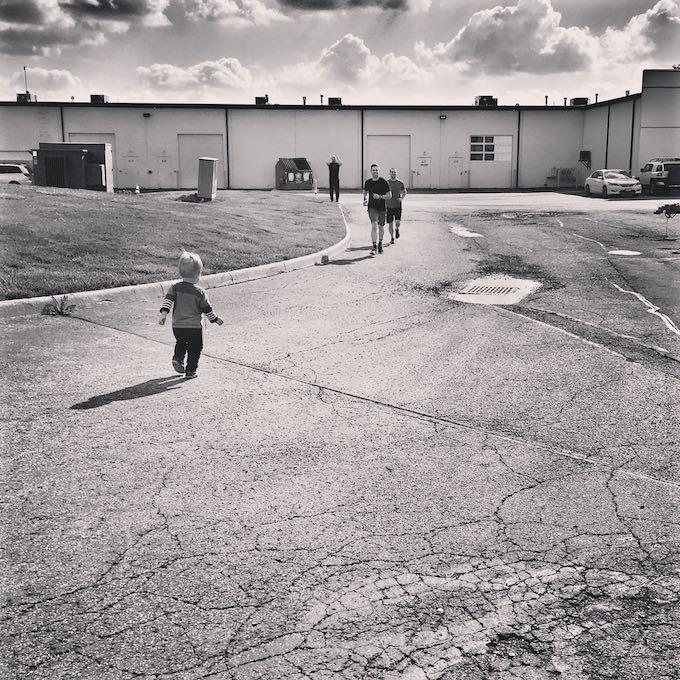 You have one speed: supersonic. You rarely sit still unless you have your tablet to watch PBS kids but even that doesn't hold your attention like it used to. You're always on the go, running everywhere and getting into everything. At the gym, you love doing burpees, wall balls, squats and running.
You love riding your bike, pushing your stroller and pulling your wagon around the neighborhood.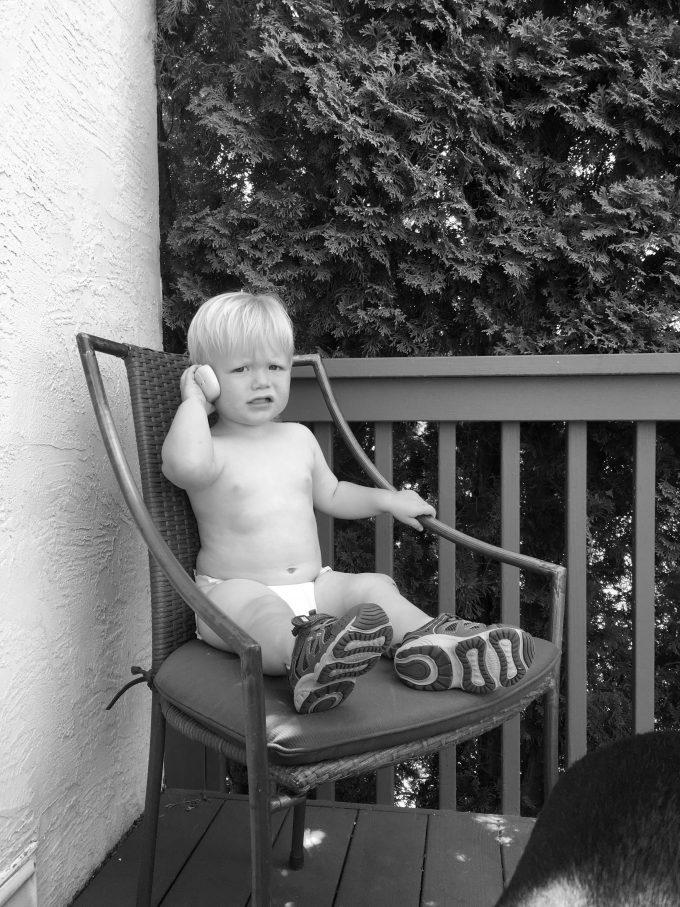 You're talking a lot. We had you evaluated for your speech since you haven't been saying a ton of actual words, but even though you're at the low end, you're still in the normal range. You have definitely mastered mama and dada and also say things like ball, more, baba or bawa for water, wow, bye bye and thank you. And you're adding more every day. Even when you weren't saying a ton of words, you have no trouble getting your point across.
Recently you've also rediscovered your love for books, much to my delight, so we do a lot of reading throughout the day and before bed. Your current favorite is Green Eggs and Ham, along with Pete's a Pizza and Goodnight Moon.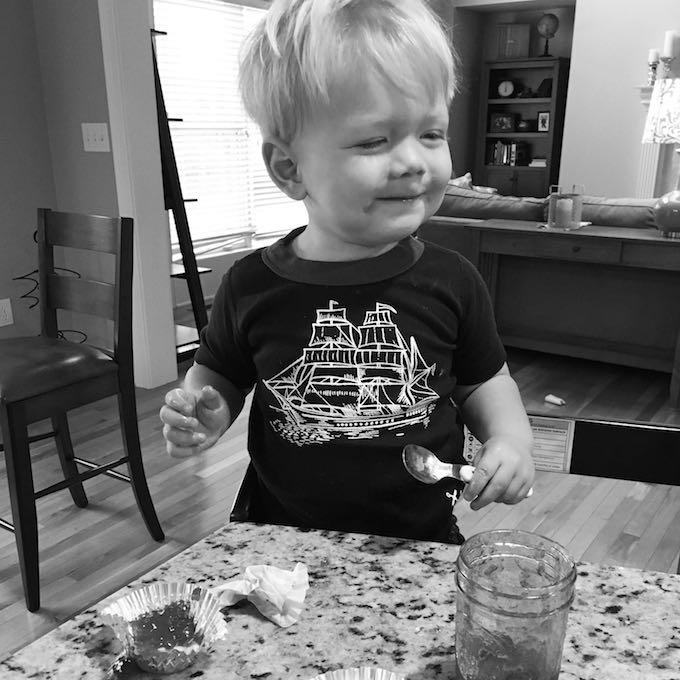 Food. You still love it. Eating is definitely your favorite thing but in the past month or two i've noticed you're not eating QUITE as much…and you can go a bit longer between snacks as long as you're distracted. You don't go back to the doctor until your birthday but I'm certain you're still in the 98th percentile or above for height and weight. You're wearing mostly 3T and 4T clothes and just got a new pair of shoes- size 7.
You're a little ball of sweat, just like your daddy was so summer definitely requires a bath every night.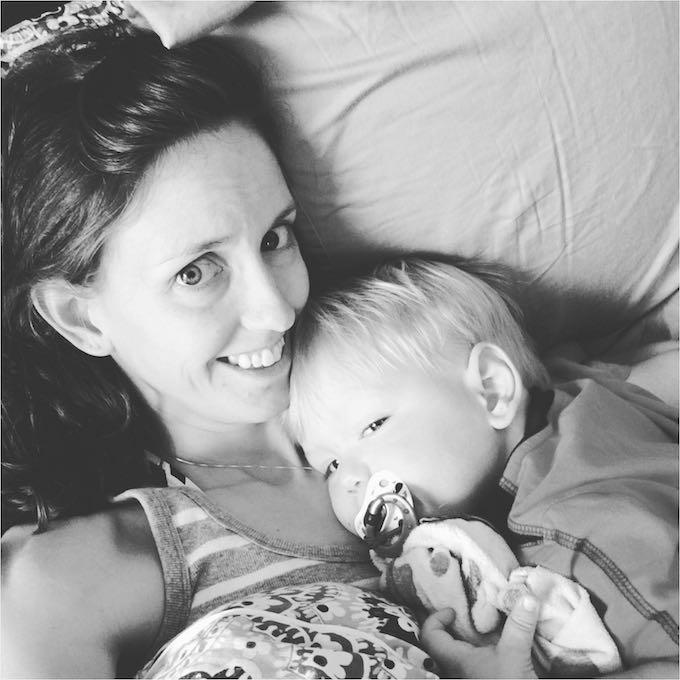 You love your mama, that's for sure and don't really like to go anywhere without me. You have to hold my hand from your carseat whenever we're riding in the car and you're very good at giving kisses.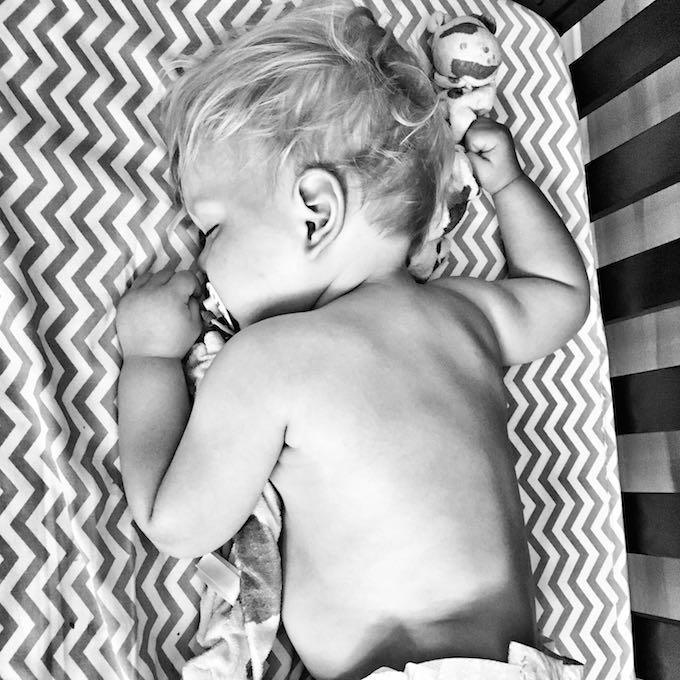 Sleep has been a little rough for the past couple of months. You've taken to waking up around 5am every day, sometimes earlier and you're definitely down to only one nap. If i'm lucky, it's 2 hours. If i'm not, it's 1 hour. You don't seem at all interested in transitioning to an afternoon nap so you are usually up at 5 and napping by 9:30. And you don't go to bed until around 8. This has made for some long days for your sick & pregnant mama but I won't hold it against you 🙂
You love being outside, walking, running, exploring and talking on the phone. You have no fear when it comes to climbing and fall down so often that you seem to have permanent scrapes on your knees.
You can throw a temper tantrum with the best of them and have an ear-piercing scream that is nothing to mess around with. But for the most part you're a happy little guy with a spunky personality that's developing more and more each day.
Mama loves you, little man!
LEARN HOW FOOD AFFECTS YOUR BODY.
Get my free Table Talk email series where I share bite-sized nutrition information about carbs, protein, and fat, plus bonus information about snacks and sugar!