Hi Friends!
Just popping in with a quick post today. As you know, this weekend is Memorial Day weekend. If I had to guess, I'd say many of you will be going to a cookout/family gathering/party of some kind. I'd also guess many of those get-togethers will be filled with unhealthy foods and you'll probably be indulging in some of them.
And that's fine…but why not balance it out with some healthy stuff?!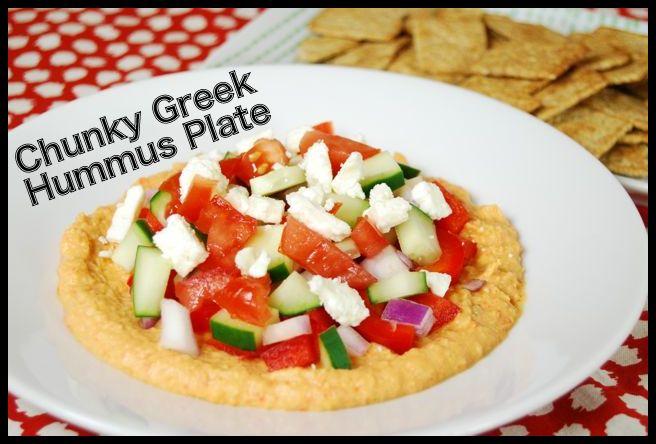 When Hubby & I go out to eat at one of our favorite neighborhood restaurants, we always get the hummus. It comes with a little side dish of marinated tomatoes, cucumbers and olives. He loves it and I've been meaning to recreate it at home but just haven't gotten around to it. When I saw this idea in Kraft Magazine, I knew it'd be a great compromise until I get around to making the marinated version.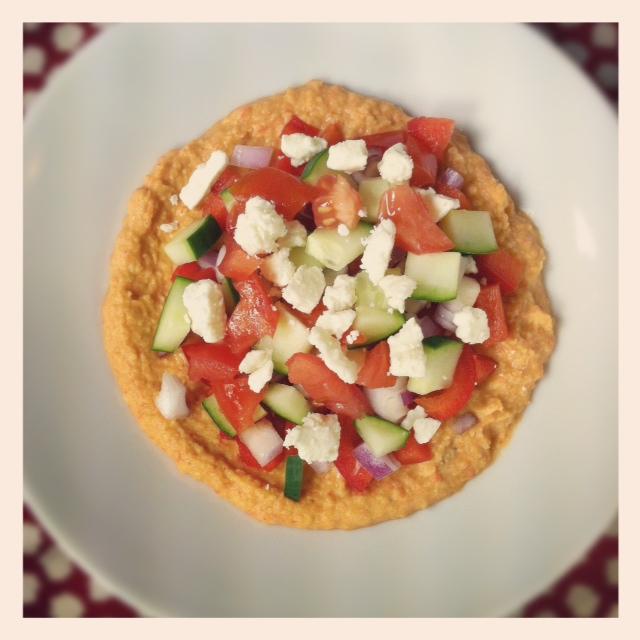 Here's what you do. Make a batch of your favorite hummus. I chose roasted red pepper, but garlic would be good too. If you're in a pinch, pick some up at the store…but we all know homemade is better! Spread it on a plate and top with diced veggies. I used cucumber, tomato, red pepper, red onion and feta cheese! Add olives if you like them or leave them off like I did.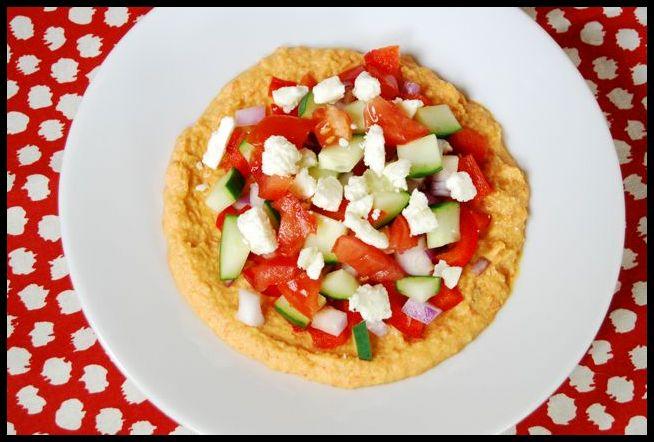 Serve with crackers or pita chips.
This is a fun twist on the typical plain old hummus and veggie sticks! In fact, it's so pretty I bet it will be gone before you know it. The perfect party appetizer if you ask me 🙂
Enjoy!
–Lindsay–
LEARN HOW FOOD AFFECTS YOUR BODY.
Get my free Table Talk email series where I share bite-sized nutrition information about carbs, protein, and fat, plus bonus information about snacks and sugar!