Hi Friends!
It's been a while since I've done one of these posts, but this weekend I finally had time to go through and organize the millions of things I have bookmarked on my computer. I discovered that over the past few years I've bookmarked a TON of websites/articles/blog posts etc that are full of helpful blogging tips!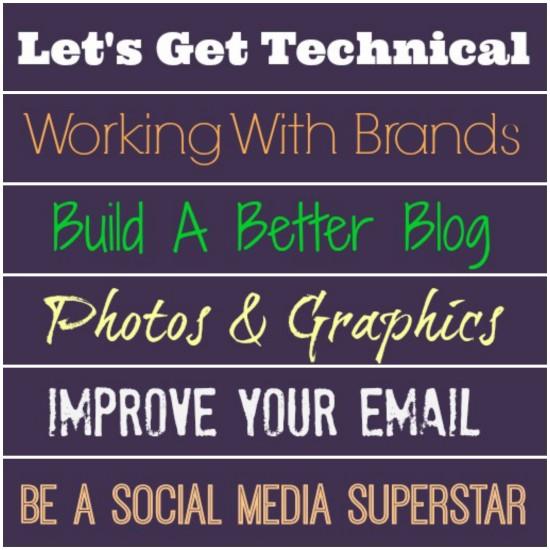 So, I put together a roundup for you and tried to organize them at least somewhat into categories! Some of these might even help you non-bloggers 🙂

How to Clear Your Brower's Cache
Google Search Tricks
Beginner's Guide to Google Analytics
Beginners Guide to SEO
5 Quick SEO Fixes You Should Quit Ignoring
Headlines vs. Page Titles
How To Submit A Google Site Map For Your Blog
How To Change Post Colors in WP Admin Panel
Learn To Code
Ranking WP Plugins
How To Claim Google Authorship
10 SEO Tips For Food Bloggers
HTML Decoded

Best Blogger Media Kits
Targeting The Right Company For Your Sponsorship Pitch
How To Make Money From Your Blog Without Selling Out
Advertising 101
The Bloggy Guide To Monetizing Your Blog
Using No Follow Links
How To Find Blogging Jobs
11 Ways To Make Money With Sponsored Posts
How To Create Contracts

How To Write An About Page
6 Creative Ways to Reuse Old Blog Posts
Customizing Your RSS Feed to Increase Page Views
HTML 101 For Bloggers
Why You Need An Email Newsletter For Your Blog
Ultimate Blog Post Editing Checklist
How To Be A Food Blogger (150+ Resources)
8 Housekeeping Tips To Make Your Blog Rock
How Do You Grow Readership For Your Blog
How To Reuse Your Content
7 Tips To Increase Your Blog Subscribers
Is Your About Page Letting Your Down
Trademarking Your Blog Name
One Activity You Should Do On Your Blog Every Day

10 Tips For Better Blog Graphics
What Is Aperture?
Photography 101
Most Popular Photography Tips, Tricks & Hacks of 2011
Ultimate Social Media Sizing Cheat Sheet
Manual Photography Cheat Sheet
Create Your Own Infographics
30 Places To Submit Your Photos
Grab My Button Code Generator
5 Free Photo Editors
10 Household Items To Improve Your Food Photography
How To Remove Background Image in Powerpoint
How To Make A Rollover Image
10 Amazing Articles On Iphone Photography
How To Use Images On Your Blog
How To Create An Animated GIF

Be A Gmail Superstar- Part 1
Getting Organized In The New Year: Emails
How To Configure Multiple Email Addresses In Gmail
Creating An Automated Daily Email Program Using Mailchimp
Declutter Your Inbox Using Gmail Filters

Best Tip of Day To Post
Top 100 Twitter Tools
How To Build Your Influence On Social Media & Establish A Powerful Brand
Top 10 Secret Buffer Hacks
How To Get More Pinterest Followers
25 Quirky Social Media Tips You Probably Didn't Know
A Bloglovin Tutorial
How Many Users Should You Follow On Twitter
How To Find The Best Content To Share On Social Media
14 Tweaks To Your Facebook Page That Make An Immediate Difference
Finding & Sharing Better Content on Social Media
How To Get More Likes & Follows On Instagram
Using Buffer For A More Powerful Social Media Presence
FB Changes You Should Know About
Happy Reading 🙂
–Lindsay–
LEARN HOW FOOD AFFECTS YOUR BODY.
Get my free Table Talk email series where I share bite-sized nutrition information about carbs, protein, and fat, plus bonus information about snacks and sugar!