Hi Friends!
Time for another round of Bean Bytes!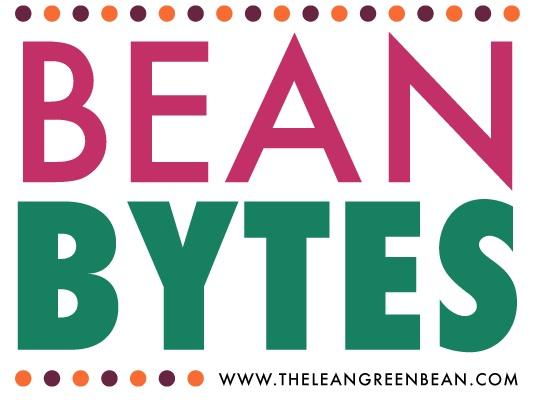 Monday
Amen!
Stressing Over Stress Makes Stress Stressful via Cotter Crunch
10 Things I've Learned From My First "Grown-Up" Job via Freeing Imperfections
What do you practice?
Practicing Graciousness via House of Earnest
For the planners:
Daily Command Center Printables via Back To Her Roots
On the fitness side of things:
How To Speed Up Recovery via Eat Spin Run Repeat
The 3 Cardinal Sins of Fitness via Side of Sneakers
8 Benefits of Yoga Inversions via Love Life Surf
Challenge Yourself At The Gym via Slim Sanity
Cross Training Benefits + Workouts via Nutritious Eats
Good question:
When Does A Weakness Become A Strength via Olive to Run
Good to know:
What To Do When Your Twitter Account Gets Hacked via Hubspot
7 Things To Remove From  Your Resume ASAP via The Daily Muse
The Social Media Frequency Guide via Buffer
How To Optimize Your Emails For Gmail's New Image Heavy Inbox via Hubspot
Do you agree?
Don't Compare You…To You via Carla Birnberg
Tuesday
Did Self magazine go too far in firing their editor?
When An Apology Is Not Enough via The Great Fitness Experiment
For the parents:
Our Experience Potty Training A Two Year Old via A Healthy Slice of Life
On willpower:
Little Known Ways To Have Superhuman Willpower via Feminine Muscle
On hashtags:
A Scientific Guide To Hashtags via Buffer
Do it:
Why You Should Eat A Serving of Beans/Chickpeas/Lentils A Day
Wednesday
Interesting:
7 Reasons I'm Closing Comments On My Blog via Katy Widrick
Relax:
Meditation 101 via Wildly Fit
5 Ways To Create Office Zen via Energy We Bring
A good approach:
Why I Cancelled Monday via A Gutsy Girl
Yes yes yes:
Why 1200 Is Oh So Wrong via The Real Life RD
Fun idea!
Summer Book Swap via Girl Gone Veggie
Loved these:
This Model Is A New Body Image Hero via The Sweet Life
To The Momma In The Dressing Room A Few Doors Down via Scissortail Silk
Why I Am A Wedding Photographer via Caroline Winn Photography
Good ideas:
40+ Real Ways To Make Money At Home via Our Freaking Budget
How To Get More Blog Traffic & Keep Readers Engaged via Fannetastic Food
In the news:
Is Organic Better For Your Health?
Carbs, Not Just Fat, May Influence Blood Lipid Levels
Fight stress with fitness & nutrition:
Finding A Stress Busting Combination via Jill Conyers
A must read:
What I Want For Olivia's Relationship With Food via Making Good Choices
Thursday
Fun DIY Project:
Personalized Mugs via Fitting It All In
Awesome:
Photography Tutorial via Fit Food Finds
Do You Agree?
Are We Making Healthy Too Hard? via Run to the Finish
Get strong!
Get Stronger with the 54321 Method via Nia Shanks
Read and learn:
7 Awkward But Common Grammar Mistakes via Hubspot
THIS:
No, You Can't Pick My Brain, It Costs Too Much via Forbes
Friday
So helpful:
Progressing Your At-Home Beginner Strength Workout via FitKnitChick
6 Tips For Running When You Travel via Better With Veggies
Interesting:
Being An Elite Athlete Isn't All Glamour via Jill Conyers & Tina Muir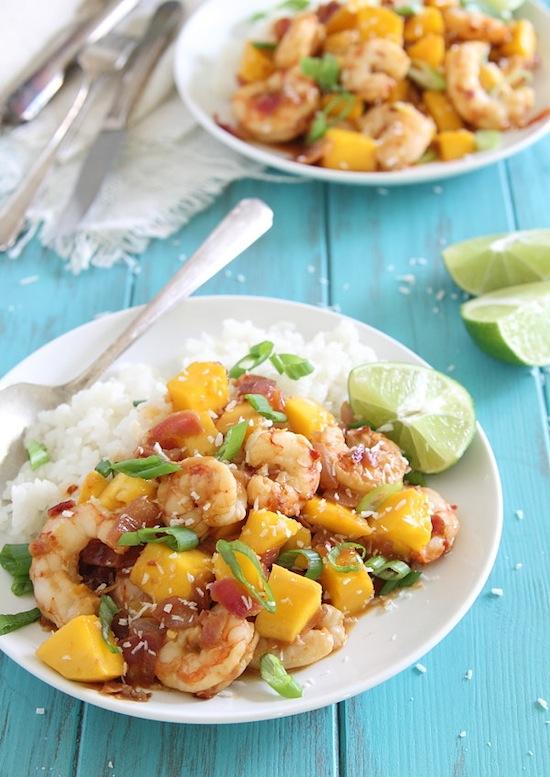 Sweet & Spicy Mango Shrimp
Greek Spiced Turkey Sliders
Sweet Potato, Kale & Sausage Bake
Spinach Goat Cheese Swirl Rolls
No-Bake Banana Nut Protein Bars
Healthy Crockpot Chicken Tikka Masala
Kicked Up Oven Baked Steak Fries
18 Dairy Free Sources of Calcium
Peanut Butter Raisin Muffins
Roasted Veggie Grilled Cheese
Thai Curry Sweet Potato Noodles
Chipotle Avocado Spread
Homemade Chocolate Peanut Butter Eggs
Lemon Shortbread with Salted Caramel Drizzle
Black Bean Tostata With Creamy Cilantro Sauce
Crispy Herb & Hemp Crusted Tilapia
Cookies & Cream Recovery Smoothie
Sweet Corn & Bacon Ice Cream
Carrot Cake Quinoa
Easy Chicken Meatballs
Artichoke Enchiladas
Nut Butter Breakfast Cookie Dough
Chocolate Peanut Butter Hemp Protein Bars 
Apple Pie Pizza
Avocado Cilantro Lime Sauce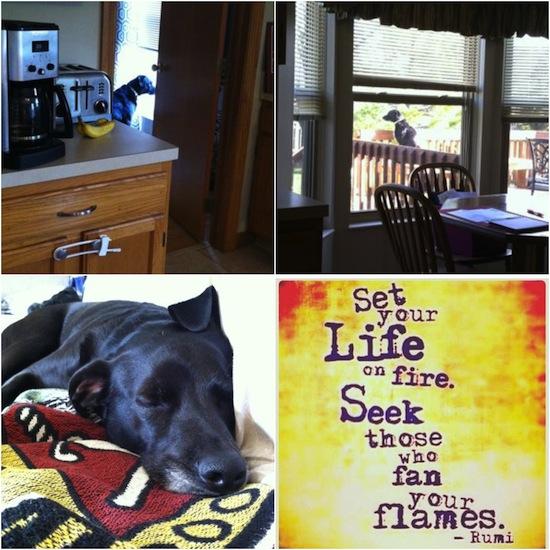 The many spots Tucky sits throughout the day.
Love this quote.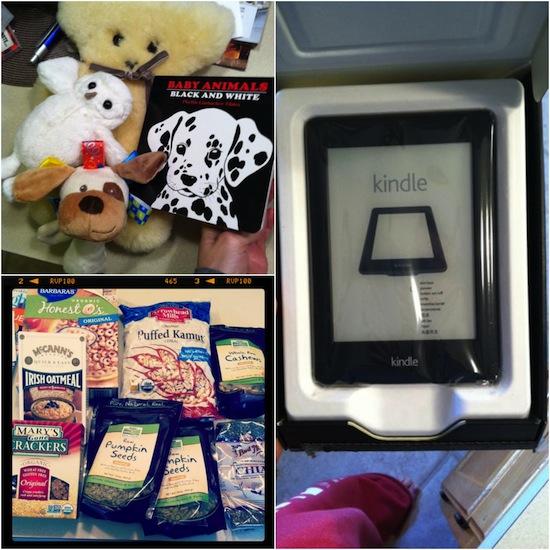 Baby bean is already collecting toys thanks to my mom & aunts.
Got my most recent order from Swanson's Health Products.
Some old favs and some new stuff to try.
My parents & sister got me a Kindle for my birthday.
I love it.
Have already read 2 books since Friday.

30 Day Spring Cleaning Challenge
Top 10 Tips For New Bloggers
3 Poses For Neck & Shoulder Pain
Raise Your Daughters To Be Leaders
All The Things I Wish I'd Said About Water Safety
5 Tips For Google Adsense Newbies
Why Paying Attention To Your Body Is The Best Diet of All
Banana Hair Conditioner
Does Social Media Help Or Hurt The Fitness Industry?
Just Because It's Sweet & Sticky Doesn't Mean It's Honey
Tips For Finding Time To Workout With Kids
The Hard Stuff Often Matters Most
Body Fat Isn't Preventing You From Looking Cut
Turn Ice Cream Into Muffins With Just One Ingredient
25 Real Food Easter Basket Ideas
Thoughts On American Blogger
5 Myths of Pregnancy & Strength Training
Stress Related Eating Among Kids- How Parents Can Help
27 Things You Probably Didn't Know About Unsolved Mysteries
————
That's all for today, friends. Hubby & I worked hard this weekend. Saturday we spent all day cleaning the house and gathering up stuff for our garage sale next weekend. Sunday we gave Abner a buzz cut and then cleaned out the garage! We're exhausted…just in time for Monday!
Enjoy!
–Lindsay–