Hi Friends!
Time for another round of Bean Bytes!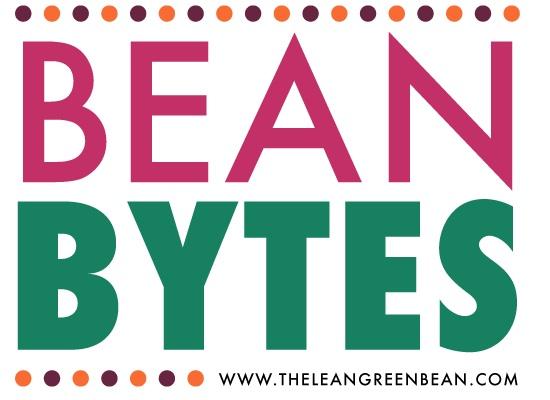 Monday
Good ones:
5 Tips For Flawless Food Photography via Foodess
Love these:
Free Printable Wellness Calendar via Back To Her Roots
Interesting:
What The Number On The Scale Really Means via Greatist
The Ideal Length For Everything Online via Buffer
Work it out:
12 Tips For Running Through Allergy Season via Run To The Finish
5 Easy Post-Workout Meals via Run Wiki
10 Week Online Fitness Program For Women Over 40 via FitKnitChick
5 Ways To Safely Add Sprints To Your Workouts via Your Trainer Paige
Yes to this:
You're Stronger Than You Think via Nia Shanks
I did a podcast interview with Laura from Girl's Gone Sporty
Check it out here!
Tuesday
A good laugh:
How To Be The Best Food Blogger via Joy the Baker
A good challenge for April:
Dear Body, This Is Why I Love You via Feminine Muscle
Do you agree?
Life Lessons: On Being Too Healthy via Hummusapien
Why I Don't Use The Term Food P–N via Gimme Some Oven
Do it:
How To Sprout Grains via Oh My Veggies
Good ones:
6 Essential Truths I Learned From Winter Exercise Hibernation via The Sweet Life
Effortless Eating: Nutrition Made Simple via Eat, Lift & Be Happy
Have you tried them?
5 Apps That Will Get You Through The Hectic Workday via The Daily Muse
YES:
Why You Need More Than One Rest Day via Cotter Crunch
Interesting:
Why You Rarely Notice Major Movie Bloopers
Wednesday
Cute ideas!
Creative Storage Solutions via Lauren Conrad
Check them out!
Free Blogging Printables via The SITS Girls
Important stuff:
How Often Should I Replace My Running Shoes via Greatist
Understanding The Term Organic via Healthy Heddleston
Read and Learn:
New Ways To Seriously Up Your Twitter Game via The Daily Muse
The ABCs of Personal Branding via Hubspot
Thursday
Important:
10 Reasons Women Over 40 Should Lift Weights via FitKnitChick
10 Things To Do In The First 3 Months of Starting A Blog via The SITS Girls
The Secrets To Writing An Attention-Grabbing Blog Post via Hubspot
A new perspective:
Rethinking What Fat Means To Us via Fitting It All In
Good ones!
7 Time Saving Tips For Feeding A Toddler via A Healthy Slice
Packing Tips For International Travel via Just A Colorado Gal
Interesting:
The Tipping System Is A Scam- Here Are Six Ways To Game It
Friday
Yes.
22 Awesome Things Only Tall Girls Understand
10 Rules For Dating My Daughter
Blogging: 13 Things I Wish I'd Known Sooner via Bring Joy
Good info:
Gluten-Free Training Food For Endurance Athletes via Cotter Crunch
How To Choose Running Paces via Better With Veggies
5 Rules For Effectively Following Up via The Daily Muse
6 Easy Ways To Whip Your Finances Into Shape via The Daily Muse
5 Ways To Gain Free Blog Exposure via Diary of an Essex Girl
Interesting:
Is Snapchat For Your Brand?
Whats's Your Excuse? Why This Is A Stupid Question & What To Ask Instead via Nia Shanks
Social Media Fitness Challenges- Are They Worth Your Time?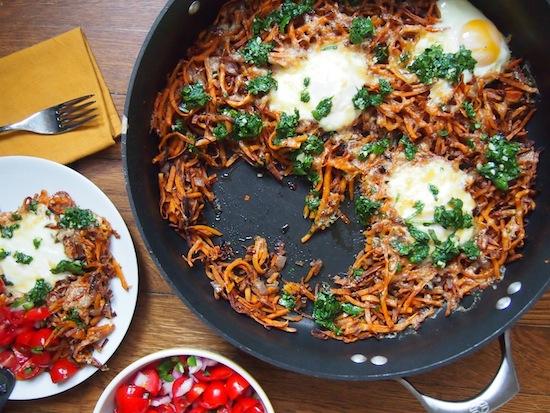 Apple Salmon Cakes
20 Creative Recipes Using Greek Yogurt
Tahini Free Hummus
Shredded Sweet Potatoes with Eggs
12 Meatless Monday Desserts
Roasted Salmon with Leeks
Homemade Kettle Corn
Strawberry Almond Skillet Cake
Salmon Quinoa Cakes
Whole Wheat English Muffins
Almond Oat Banana Crepes
Mediterranean Savory Bread Pudding
Cookie Dough Cheesecake Bars
Banana Cream Pie Bars
Strawberry Fields Salmon Wraps
Orange Cranberry Oatmeal Cookies
Sweet & Sour Chicken Tenders
Banana Bread Breakfast Cookies
Lemon Chia Mini Muffins
Peanut Butter Cookie Cups with Jelly
Strawberry Hemp Seed Smoothie
Strawberry Jam Whipped Cream
Arugula Bean Dip
Ginger Oatmeal Cherry Muffins
Salsa Verde Chicken & Black Bean Burritos
Salted Peanut Blondies
Chocolate Chip Cookie Balls
PB Raisin & Bean Snack Cookies
Banana Oat Power Bars
Chocolate Chip Oatmeal Cookie Smoothie
20 Tasty Energy Bars You Can Make At Home
All About Chickpea Flour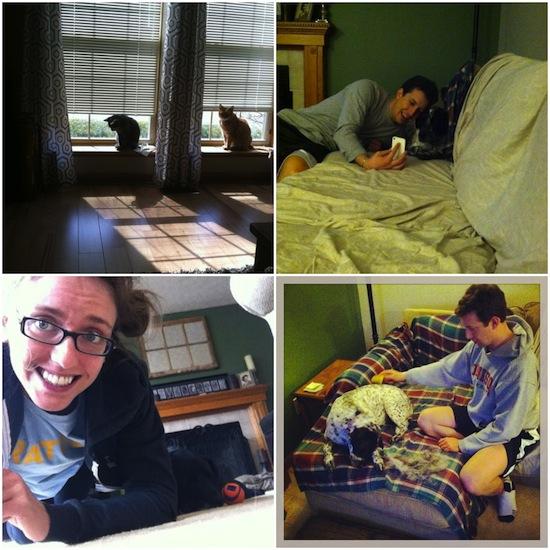 Cats in the window
Abner & hubby Facetiming our friends while they were on their honeymoon
Me trying to smile through the pain of digging a lacrosse ball into my super sore shin
Abner gets furminated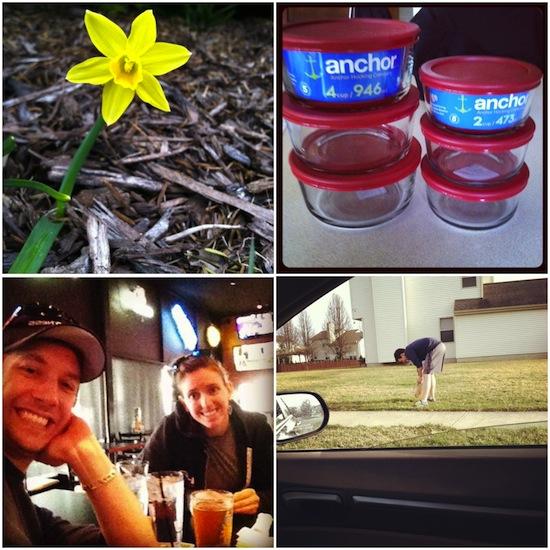 One of my fav parts about Spring.
Big Lots for the win! Six glass tupperwares for $17
Taxes are finally filed! Hubby is the best. We went out to lunch to celebrate.
You better believe if our dog poops on a walk and we don't have a bag, we drive back to pick it up when we get home.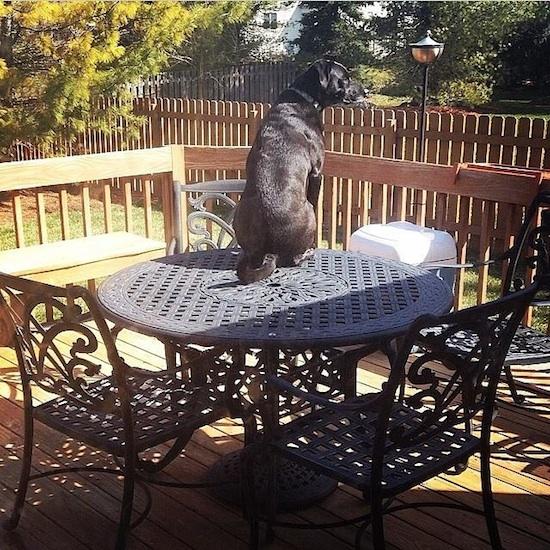 Tucky's favorite vantage point…as high up as he can get- in the sun!
Hubby & I had a great weekend. Saturday we got up early and headed to the Rogue Fitness Spring Cleaning Sale. Rogue is a huge manufacturer of crossfit equipment and they're based here in Columbus. Once a year they have a major sale so we headed down to check it out. It was freezing cold and crazy, with people running everywhere…but we got some great additions for our home gym including a barbell for me, some kettlebells and some bumper plates- all at for a GREAT price! Here's a little video:
Afterwards, we headed out to breakfast and then bought some new couches, which has also been on our list forever! They won't be delivered for a couple months but we're super excited! We ended the day with a nap and some grocery shopping.
Sunday we finished our taxes, searched for some new window treatments (with no luck), did some food prep and tried out our new equipment by doing a workout in the garage and a walk with the dogs!

12 Sports Bras For All Body Types
Why Runners Can't Eat Whatever They Want
Why We Batch Tasks & So Should You
How To Prepare Our Kids For The Real World
How Rising Grocery Prices Change What We Eat
Human Faces Can Express 21 Distinct Emotions
You Won't Be Happier When You're Skinnier
Should You Post That Selfie?
8 Lessons I've Learned From Blogging
Guide To Seeds
Oiselle & A New Girls' Club
5 Pinterest Boards For Your Diet Inspiration –> featuring yours truly!
Vertical Gardening
Why You Shouldn't Be Honest In Exit Interview
That's all for today!
Enjoy!
–Lindsay–