Hi Friends!
Time for another round of Bean Bytes! If you're looking for the Foodie Penpals Reveal Day post, CLICK HERE. Here's what I've rounded up for you this week: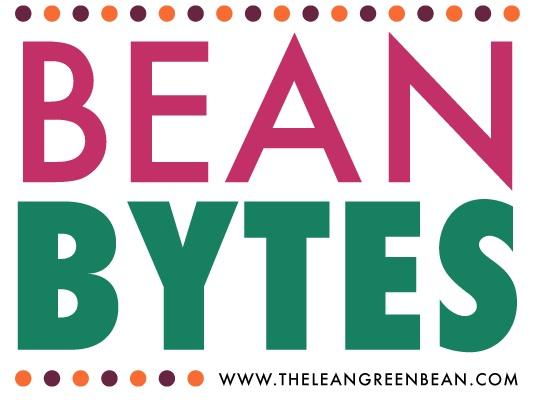 Monday
For the athletes:
How To Pick A Race via Mom's Little Running Buddies
How Athletic Training Builds Character via Wildly Fit
Benefits of Strength Training via Slim Sanity
Discomfort vs. Pain via Run to the Finish
Improve Your Cadence via Miss Zippy
6 Tips For Staying Energized on Training Days via Fit Betty
On body image:
8 Tips To Have Positive Body Image & Stop Obsessive Eating Habits via Trainer Paige
Bikini Ready Beach Body via Love Life Surf
Learn all about it:
Spotlight on: Quinoa via The Fueled Athlete
A new approach:
If At First You Don't Succeed…Quit via Carla Birnberg
On leadership:
Lead Where Others Dare Follow via Fun & Fit
Tuesday
Reminders:
Skipping A Workout Won't Make You Fat via Feminine Muscle
Embrace Tough Times via Nut Butter Runner
Great resource for bloggers:
Launching My New Blog + An Ebook via Oh My Veggies
What do you think?
Are Most Bloggers Liars? via Erica D House
Nutrition Is Complicated- You Can't Figure It Out On Your Own…Or So You've Been Told via Lift Like A Girl
Good tips!
5 Tips For Interacting With People You Admire on Twitter via The Daily Muse
The 15 Minute Social Media Audit Everyone Can Do via The Buffer Blog
Interesting:
Pinterest Type Layouts Could Take Over Your Gmail Soon via Hubspot
Check them out:
The 41 Best Resume Template Ever via The Daily Muse
Wednesday
Love these:
The Well-Oiled Machine via Kath Eats Real Food
When Your Career Doesn't Define You via Perfection Isn't Happy
Get dirty:
How Germs Can Be Your Child's Best Friend via Huff Post
Hilarious:
How To Put A Toddler To Bed in 100 Easy Steps via Huff Post
Interesting:
Why We're Removing Comments on Copy Blogger via CopyBlogger
Thursday
Good ones:
5 Affordable Blogging Investments via The Mommy Mess
11 Things You Didn't Know You Were Doing Wrong On Twitter via Hubspot
Buck The Work-Life Balance Myth and Do This Instead via Brazen Life
Creating an Online Identity via Caroline Winn
Do you agree?
Why Magazines Geared Towards Women Suck via Olive To Run
Liars and Criminals via Just A Colorado Gal
That Trap of Clean Eating Treats via Real Mom Nutrition
Good tips for scheduling/organizing
The Well Oiled Machine- Part 2 via Kath Eats Real Food
Friday
Food for thought:
How Food Challenges Can Re-Ignite A Diet Mentality via The Big Man's World
30 Pilots & Flight Attendants Confess What You Didn't Know About Airplanes
Read and learn:
Antioxidants 101 via Nutritious Eats
Foto Friday: Focal Length via Caroline Winn
Put Your Blog Footer To Good Use via Slim Sanity
FAQs: All About Paint via DIY Playbook
Great resources:
8 Online Education Tools via Brazen Life
Great info about a new My Fitness Pal feature:
What's New & Good via Eating Bird Food
Homemade for the win:
How To Make Vinaigrette vi Healthy Ideas Place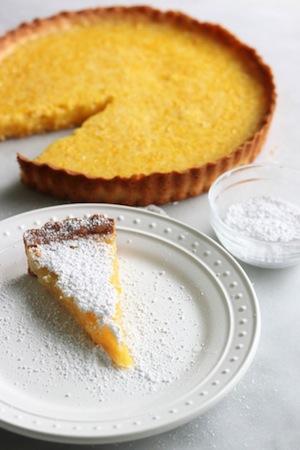 Tahini Chocolate Chunk Cookies
Espresso Banana Pancakes
Gluten-Free Blueberry Poppyseed Cookies
Sweet Potato & Apple Patties
5 Healthy Spring Salads
Hot & Sour Noodle StirFry With Peanut Chicken
Lebanese Chopped Salad with Chickpeas
Avocado Tuna Spinach Salad
20 Healthier Recipes For Easter
Barbacoa Pot Roast
Kitchen Sink Cookies
Savory Or Sweet Protein Crepes
Snickerdoodle Hummus
Breakfast Tacos with Sweet Potato Mango Salsa
The Best Lemon Bar Tart
21 Sneaky Vegetable Recipes
Almond Cashew Crackers
Banana Nut Teff Parfait
Cinnamon Sugar Crusted Banana Bread
Lemon Vanilla Brown Rice Pudding
Cashew Almond Oat Bars
Twice Baked Oatmeal Stuffed Sweet Potatoes
Strawberry Chia Baked Oatmeal Pie
Healthy Nutella Shake
Peanut Butter Cookie Dough Bites
Double Chocolate Paleo Brownies
54 Ways To Have Breakfast For Dinner

Sometimes, when you go to bed before your hubby, you wake up to texts with photos like these.
Poco enjoying the sunshine.
Marcus enjoying his new cat scratcher with fresh catnip!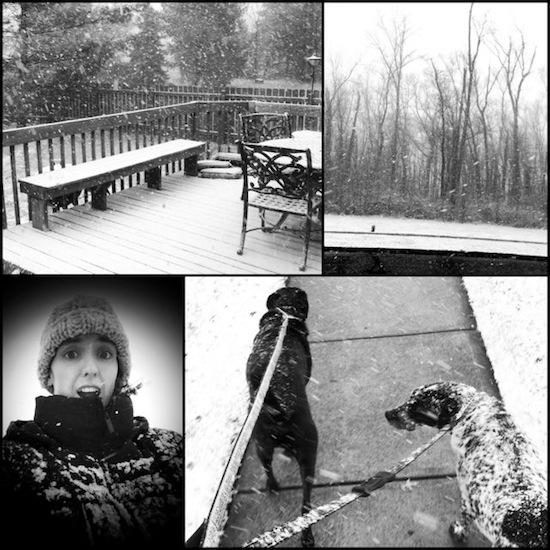 Just a little Spring snow!
Ready for sunshine.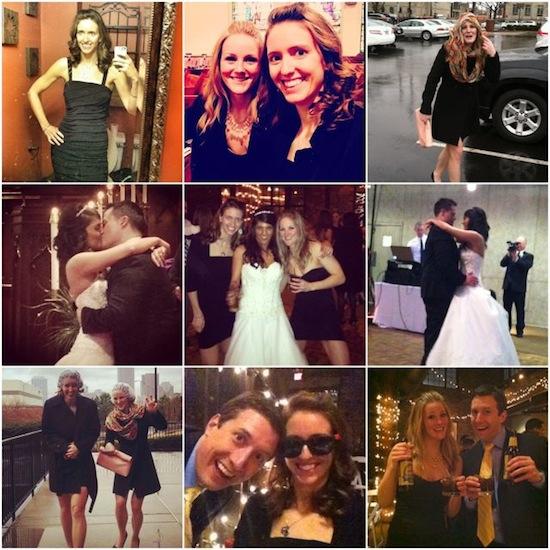 Wedding fun.
Wearing shower caps to protect our curls from the rain!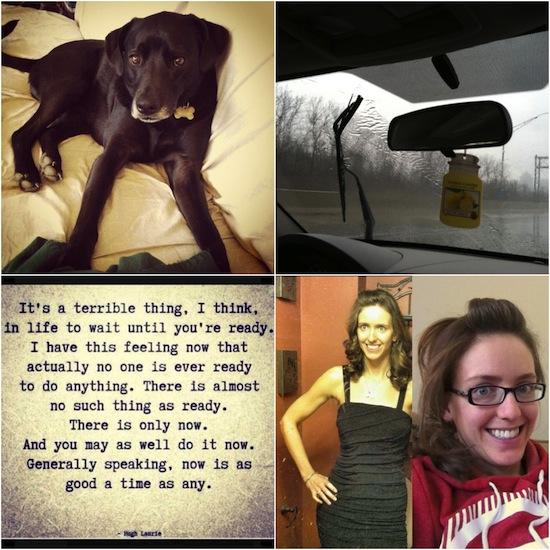 That face…
Not fun driving with a broken wiper in the rain.
So true.
All dolled up…and then back to my normal uniform of sweats 🙂

How To Take Better Food Photos
How To Become A More Mindful Eater In Less Than 30 Minutes
Being Skinny Fat- Why Your Health Is At Risk
18 Songs From The 90's You Grew Up Singing But Shouldn't Have
Science Compared Every Diet and the Winner Is Real Food
4 Questions To Ask Before Deciding What To Share On Social Media
Sorry Selfie Bandits, I'm Not Impressed
5 Ways Dr. Oz Scares Me
How To Treat Tight, Sore Hip Flexors
No BS Guide To Food Photography
How To Build SEO Backlinks Naturally
Science Compared Every Diet & The Winner Is Real Food
Scientists Fix Errors in Controversial Paper About Saturated Fats
15 Things You Didn't Know Your iPhone Could Do
3 Reasons Women Should Lift
How To Deal With Emotional Eating

Nutrition Coaching Helpful in Reducing Depression in Older Adults
Activity Level in Moms and Kids Directly Linked
Popular Probiotics Have Few Cons
Meet The Super Taskers
Consumers Still Confused About Food Labels
Google Tool Offers Ultimate Nutrition Smackdown
That's all for this week!
Enjoy!
–Lindsay–