Hi Friends!
Time for another round of Bean Bytes!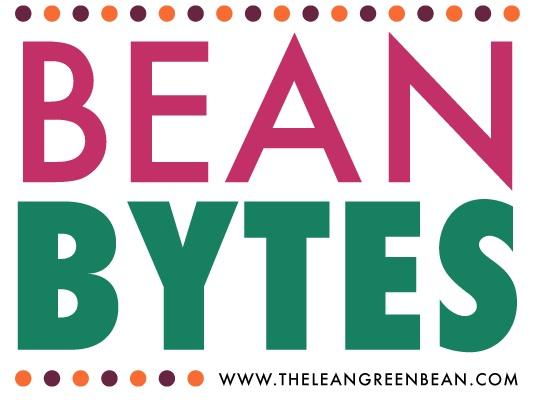 ———
Link Love
——–
Monday
Great ideas!
20 Ways To Mix Up Your Strength Training Routine via Best Body Fitness
Make tomorrow better:
Improve All Your Tomorrows via Olive to Run
Good Tips:
4 Tips For Taking Criticism Without Falling Apart via Mizfit Online
Think about it:
Your Body Is Your Potential via Live Well 360
Get moving!
5 Reasons You Should Take A Walk via Lindsay's List
Tuesday
Hilarious:
10 Things I Learned From My Sister's Magazine via The Big Man's World
Perfect for Fall/Winter:
100+ Slow Cooker Recipes via Rachel Cooks
Good read:
Taking Power Back From The Food Police via Sabrina Jess
Amazing idea:
The Be Nice Box via A Year of Minnesota Nice
Helpful:
How to Clean Your Pots via Sweet Foodie
Wednesday
Must read:
10 Things I Would Tell My Former Fat Self via Feminine Muscle
What do you think?
Mom-Shaming via Food Fitness & Family
Shaming Miranda Kang is Your Problem, Not Hers via A Gutsy Girl
Good lessons:
10 Things I've Learned From Michael Pollan via Nutritionella
Have you done this?
Transitioning to Stay At Home Mom: The Finances via A Healthy Slice of Life
Have it changed you?
How Travel Has Changed Me via Sweet Caroline
This:
End the Negative. Celebrate Individuality via Where's The Beach Fitness
Such a great idea to do with friends!
Ingredient Potluck Dinners via Fannetastic Food
Very well written:
Dear Martha Stewart…An Open Letter By An "Unprofessional" Blogger via Wannabe Country Cleaver
Thursday
Do it:
Give Yourself Permission via Cotter Crunch
For soon-to-be  parents:
On Being A New Parent: Truths & Myths via Making Good Choices
What do you think?
Making Issues With Macros via Healthy Helper
Educate yourself:
What Is Transfat & Why to Avoid It via Fannetastic Food
Good list:
Healthy, Budget Friendly Foods via Gypsy Dietitian
Moms Rock!
We Are Amazing, We Are Moms via FitnessMomWineCountry
For that time of the month:
How To Deal With PMS via The Soulful Spoon
Love:
Business Thoughts: Why I Do What I Do via Healthfully Ever After
Friday
I guest-posted!
5 Reasons to Jump Rope over at Mizfit Online
Good points:
If You Must Think About Weight, Think About These 10 Things via Adios Barbie
Where do you stand?
Running's Moral Dilemmas via Miss Zippy
This:
Stop Worrying So Much About The Fat In Your Diet
Hilarious:
If Instagram Were Honest via Snack Therapy
Interesting Project:
Photographer Takes Pics Right After CatCalls via Greatist
——
Yum
—–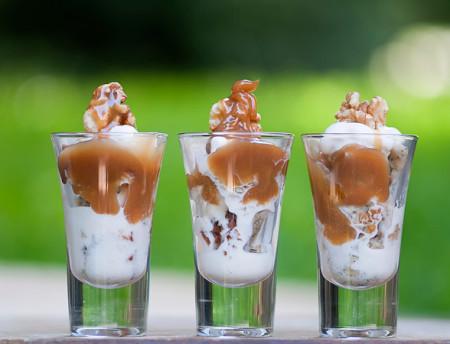 Grain-free Almond Pumpkin Spice Bread
Peanut Butter Pumpkin Pie Eggs
Classic Blueberry Muffins w/ Pumpkin PB Frosting
Healthy Pumpkin Pie Oatmeal Bars
Overnight Whole Wheat Sweet Potato Cinnamon Rolls
Apples & Pumpkin In The Crockpot
Peanut Butter Krispies Brownies
Pumpkin Pull Apart Bread
Turkey Pumpkin Chili
Peanut Butter Steak Tacos
Pumpkin Mac & Cheese
Raw Brownie Cookie Dough Pie
20 Savory Squash Recipes
Pumpkin Pie Spiced Whole Wheat Waffles
Cornbread Chocolate Chip Pancakes
Creamy Pumpkin Curry Sauce
Minestrone with Butternut Kale & White Beans
Banana Bread Ice Cream Shooters
——-
Scenes From The Week
——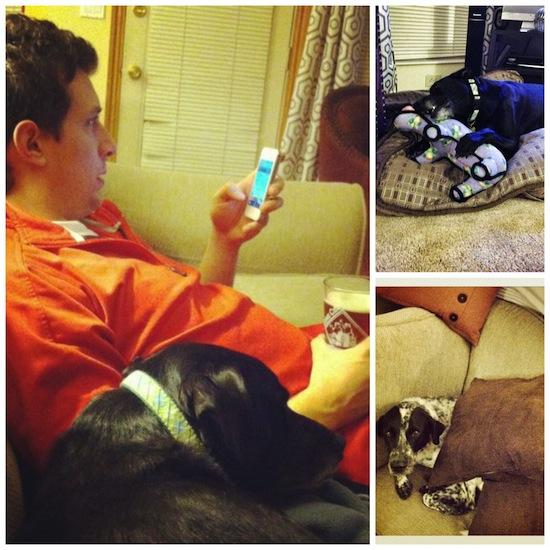 My boys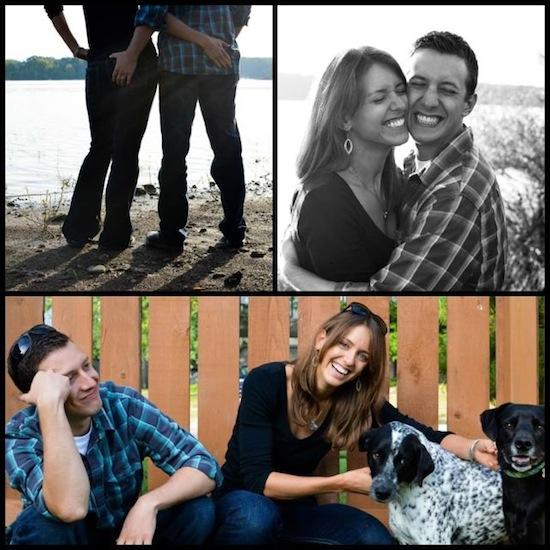 In case you missed it, check out Saturday's post where I share some of my favs from our 5 Year Anniversary Photo Shoot!
——
Twitter Favs
——-
Squash Buyer's Guide
Best & Worst Cocktails for Dieters
Brides Throwing Cats
12 Biggest Travel Mistakes You Think You're Too Smart To Be Making
Myths & Facts About Carbs and Health
Should Strength Training Be Gender Specific
Your Social Media Obsession Won't Make An Enduring Mark On The World
A Winning Attitude
Things Mason Jars Are Really Thinking
Secret Belt Loops
What Else Are You- On Katie Makkai's Pretty
Top 7 Reasons You Should Train To Be Awesome
20 Great Ways To Start Your Day
10 Coffee Tips & Tricks
Life Before Cell Phones
Motivational or Fat Shaming?
The Crippling Effect of Overthinking Everything
The 10 Universal Principles Applied
Top 10 Mistakes Crossfitters Make
24 Times Jim Gaffagin Tweeted The Truth About Food
 ——–
In the News
———
What To Look For In A Can of Soup
Fitness Experts Extol Bodyweight Workouts
3 Steps To Ditching The Scale
Learn All About Coconut Oil
How Much Alcohol Is In Your Drink?
Health Conscious Consumers Driving Gluten-free Market, not Celiacs
That's all for today, friends!
Enjoy!
–Lindsay–