Hi Friends!
Time for another round of Bean Bytes!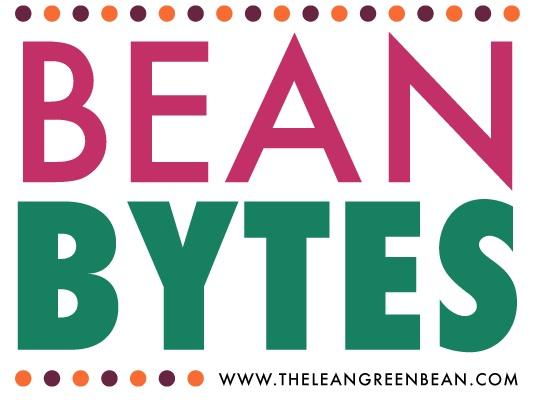 ———
Link Love
———
Monday
Adorable tanks:
#SweatySelfie Tanks are Here via Mom's Little Running Buddies
Great tips for new moms:
My Tips For A Healthier Post-Partum Diet via Blonde Ponytail
Love these:
4 Lessons Resistance Training Taught Me About Life via Mizfit Online
Something we all struggle with:
Enough via It's Progression
Cool:
8 Common Mistakes Our Brains Make & How to Prevent Them via the Buffer Blog
Eat them!
The Benefits of Chia Seeds & How to Eat Them via Lifting Revolution
Tuesday
Read and learn!
Who's Afraid of HTML via The Crafteria
Great tips:
Meal Planning with Technology via Food Fitness & Family
Love:
Proud to Be Part of the Slowest Generation via Relentless Forward Commotion
Helpful:
How to Food Journal To Identify Intolerances via A Gutsy Girl
Yum:
7 Proteins for Meatless Mondays via Greatist
Wednesday
What do you think?
Jillian Michaels Calls Size Acceptance Bullshit via The Great Fitness Experiment
Read and Learn:
Baking Soda vs. Baking Powder via Joy the Baker
For bloggers:
How to Create A Content Style Guide For Your Blog via Buffer
The author's response to the debate his Crossfit's Dirty Little Secret article sparked:
I Didn't Shoot John Lennon
Good read:
Celebrity Bodies: Perfectly Photographed vs. Perfectly Normal via PFit Blog
Thursday
What do you think?
Life…Airbrush Needed? via Living the Dream
Love #1:
5 Tips for Reaching Your Fitness Goals via Your Trainer Paige
Educate yourself:
WTF Does the Affordable Care Act Mean for Young Adults via Greatist
Love my lists:
The Origin of the To Do List and How To Design One That Really Works via Buffer
Are you ready?
So You Want To Do An Ironman via NYC Running Mama
Friday
Love this:
10 Lessons in 10 Years of Marriage via Love Life Surf
Do them:
6 Hip Strengthening Exercises for Runners via Happy Fit Mama
Winter is coming:
7 Boredom-Busting Treadmill Workouts via Run to the Finish
——–
Yum
——-
Whole Grain Apple Scones with Peanut Butter Glaze
Breakfast Flatbread Pizza
Peanut Butter Vegetarian Chili
Pumpkin Corn Muffins w/ Honey Sage Butter
Gluten-Free Pumpkin Bars with Crumble Topping
Crispy Kale Croque Madam w. Smoked Gouda & Avocado
Parmesan & Toasted Almond Green Beans
Maple Spice Ginger Cookie Breakfast Risotto
DIY Taco Seasoning
Grilled Cider Marinated Pork Chops
Healthy Baked Mac & Cheese with Pumpkin
———-
Twitter Favs
———-
Scaring Kids About Social Media Won't Work 
Why No One Follows You On Twitter
Waking Up At The Same Time Every Day & The Power of Routines
How To Blanch Almonds
5 Life Lessons Blogging Taught Me
6 Ways To Use Embedded Facebook Posts
Texts from Mittens
40 Things Under $50 Every Women In Her 30's Should Own
How To Write The Perfect Pitch Letter
If You Read Healthy Living Blogs, Remember This
How To Improve Battery Life on IOS7
Why You Should Ditch Food Guilt
Shame on You, Not Me
Nutrition Isn't Simple
Why You Should Fill Your Company With Athletes
Will Work For Practically Nothing
Beyond Yogurt, 3 More Ways To Get Probiotics
High Protein Breakfast Ideas
Let's Retire These Damaging Mainstream Nutrition Beliefs
——-
Scenes From The Week
——–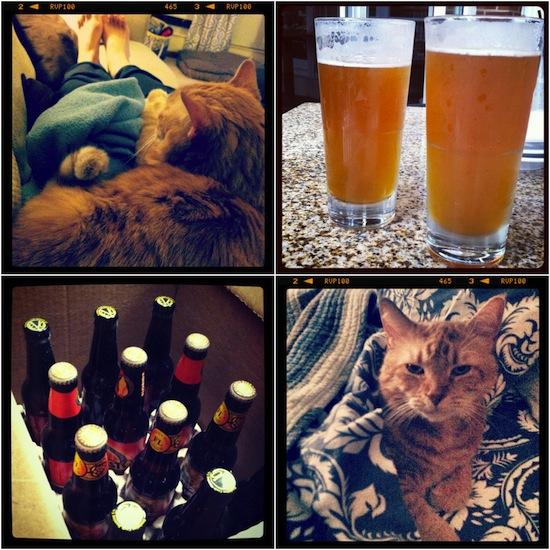 1.  Couch time!
2. Belated bday beer with hubby after he got home from out of town
3. Beer in the mail! Got hubby a subscription to the Craft Beer of the Month Club for our anniversary.
4. Chillin'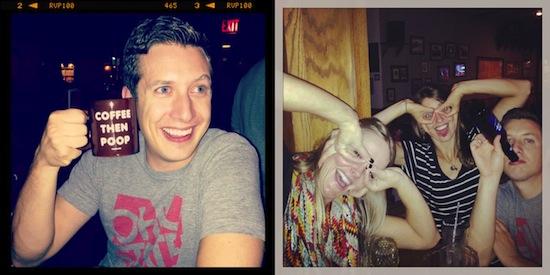 We celebrated hubby's birthday along with one of our other friends who has a bday this coming week. That's hubby's new mug. He loves it. Also…finger glasses- remember those?
——-
In the News
——-
Going Nuts for Nuts and Seeds
14 Food Mistakes Moms Make
I Want To Be Vegetarian, Where Do I Start?
Fresh Olive Oil is Best
Decode Nutrition Labels with a Dose of Cynicism
Body Fat Tied to Heart Risk in Normal Weight Adults
Is Fear of Food Waste Making You Fat
Food Safety Impacted By Government Shutdown
Groceries Are Cleaning Up Store Brands
Addressing the Hungry & Overweight Paradox
Happy Monday, friends! Have a great week!
Enjoy!
–Lindsay–