Hi Friends!
I'm headed to the airport this morning for a trip to California! Thanks to The Almond Board of California, I'll be spending the next few days on an Almond Orchard Experience Tour learning all about one of my favorite nuts! I can't wait to recap my trip for you…but in the meantime, be sure to follow along on Instagram and Twitter for a sneak peek 🙂
Not to worry though, I've still got Bean Bytes to share with you guys!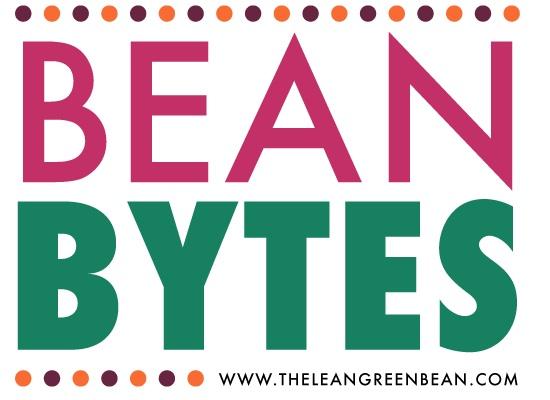 ————
Link Love
———–
Monday
Great upper body workout (with video) using a wall!
Wallbanger workout via Run to the Finish
Recipe Jackpot!
135 Recipes for Football Season via How Sweet It Is
Please do this! Or use Vaultpress like I do!
How to Back Up Your WordPress Blog via Freeing Imperfections
Do you agree?
8 Reasons the Half Marathon is the Perfect Distance via Live from La Quinta
Awesome:
Julie Moss, Diana Nyad and the expansion of what it means to be a female athlete via Fit and Feminist
Tuesday
Great tips!
4 Tips for Keeping Up With an Active Child via Mizfit Online
Important:
How to Balance Running and Strength via Feminine Muscle
Do this with your kids:
What Makes You, You via Olive to Run
Everyone should do this:
How a Very Little Favor, Daily Can Change Your Life
Great tutorial:
How to Make a Media Kit Using PicMonkey via The SITS Girls & SlapDashMom
Use these:
5 Time-Saving Tips for Food Photography via Pinch of Yum
Loved this:
Counting Calories is Flawed…but Here's Why I Still Do It via Greatist
Wednesday
Dream Big:
Success is a Lie…Follow Your Passion Instead via Brazen Careerist
Own Your Day:
Today is Hard, Tomorrow is Easy via Olive to Run
A detox with real food from an RD:
Five Day Real Food Detox via Guard Your Heart
Yum!
The Best Roasted Almonds via Sweet Foodie
Excellent tips:
11 Simple Weight Loss Tips via CNN Health
On GMOs:
What's Wrong with GMOs and How to Avoid Them via A Dash of Soul
Life:
Just Live It via Coffee Cake & Cardio
For the runners:
Yoga for Runners via Love Life Surf
Great ideas:
30 Ways to Sneak Exercise Into Your Day via Mom's Little Running Buddies
Thursday
Yes to all of these:
Top 5 Reasons Editors Decline an Image via Healthy Aperture
Think about it:
Questions to Ask Yourself Before Engaging in Social Media via Inspired RD
Good Read:
We're Not Dogs, We've Earned Better via Mizfit Online
Use these:
30 Networking Conversation Starters via The Daily Muse
Important:
How to Carry a Heavy Bag Without Wrecking Yourself via Greatist
Read and Learn:
Start Here When Starting a Business
13 Biggest Failures from Successful Entrepreneurs
Friday
Helpful:
How To Remove the Background of an Image in Powerpoint via Hubspot
Good advice:
To Weigh or Measure via The Candid RD
Love this:
If They Ate It, Why Can't I? via My Health, Happy Home
Such creative ideas to get kids to eat their veggies:
Play With Your Food via The Running Mom
———
Twitter Favs
———
20 Ways You Know You Went to a Small Liberal Arts College
Want the job? Read the Job Posting!
25 Acts of Kindness
Are You A Nutrition Expert?
Fair is Fair…or Is It?
How Snacking Became Respectable
How Exercise Changes Fat & Muscle Cells
28 Ways to Use Tahini That Are Not Hummus
The 80 Rules of Social Media
The Community Manager Checklist
Optimize Your Resume
For Low Income Families, Healthy Choices Are No Easy Choices
Does Your Dream Job Fit Into Your Dream Life?
20 Things You Need To Let Go Of To Be Happy
7 Senior Citizens With Super Human Strength
Stop Giving All Or Nothing
The 24 Greatest Things That Could Ever Possibly Happen To You
If You're A Teenage Girl <– amazing
How To Pick Contest Winners From Likes on a Facebook Post
Fake Foods You Are Eating
Easy Lunch Box Upgrades
Everyday Luxuries Worth Your Money
Not Picture Perfect? Bounce Back From a Body Image Blow
How To Make Positivity A Habit
4 Seeds You Need
Top 50 Vegetarian Blogs of 2013
12 Biggest Mistakes Entry Level Job Seekers Make
11 Untranslateable Words from Other Cultures
How To Write An Introduction
How To Make Friends As An Adult
17 Secrets to Improve Body Language
What Is Real Food?
10 Things That Will Happen When You Start Crossfit
What People Really Look Like
How Fat-Free Can Be Misleading
———–
Scenes From The Week
———–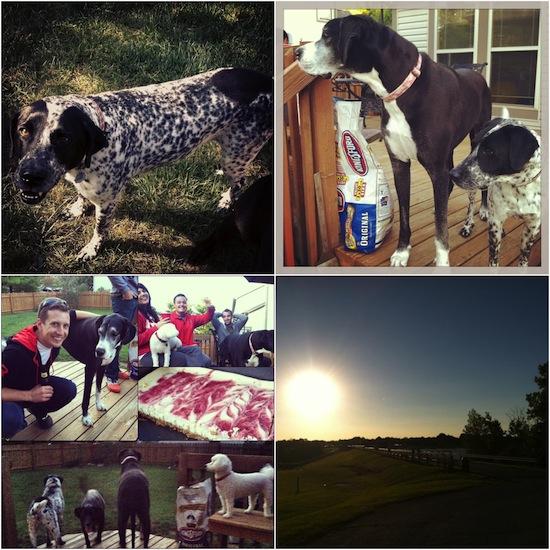 1. Someone got his hairs cut!
2. Bella makes Abner look so little!
3. Had some friends over for a little Tuesday night hangout time on the deck with the pups!
4. Evening bike ride with hubby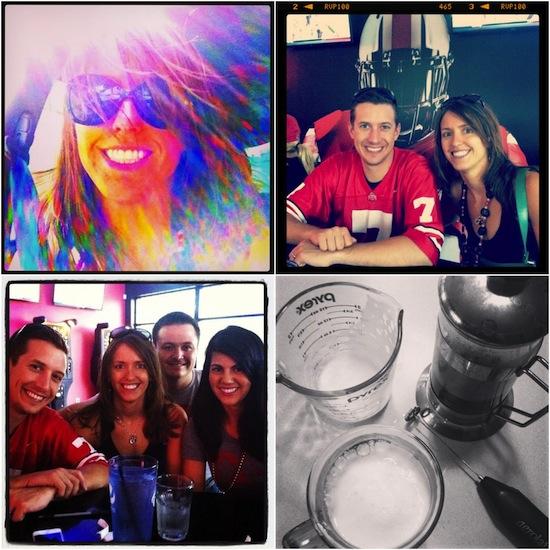 1. Suns out, all smiles!
2. Game day 🙂
3. Love my frands!
4. Forgot I had a milk frother. Busted it out this weekend!
Marcus is OBSESSED with popcorn. For real.
———
In the News
———
When Good Food Makes You Feel Bad
Freekeh- The Next Hot Supergrain
5 To-Dos After You Accept A New Job
The Skinny on Healthier Snacks in Schools
Fitness Trend Forecast: What Workouts Should You Be Doing
Can Crossfit Improve Running?
How to Fend Off Sitting Disease
What To Do When Nature Calls
How to Alleviate Pain From Text Claw
Sneaky Sources of Sugar
The Dangers of Upcycling Pallets
Meal replacement shakes- good or bad?
———-
Coming Up!
———–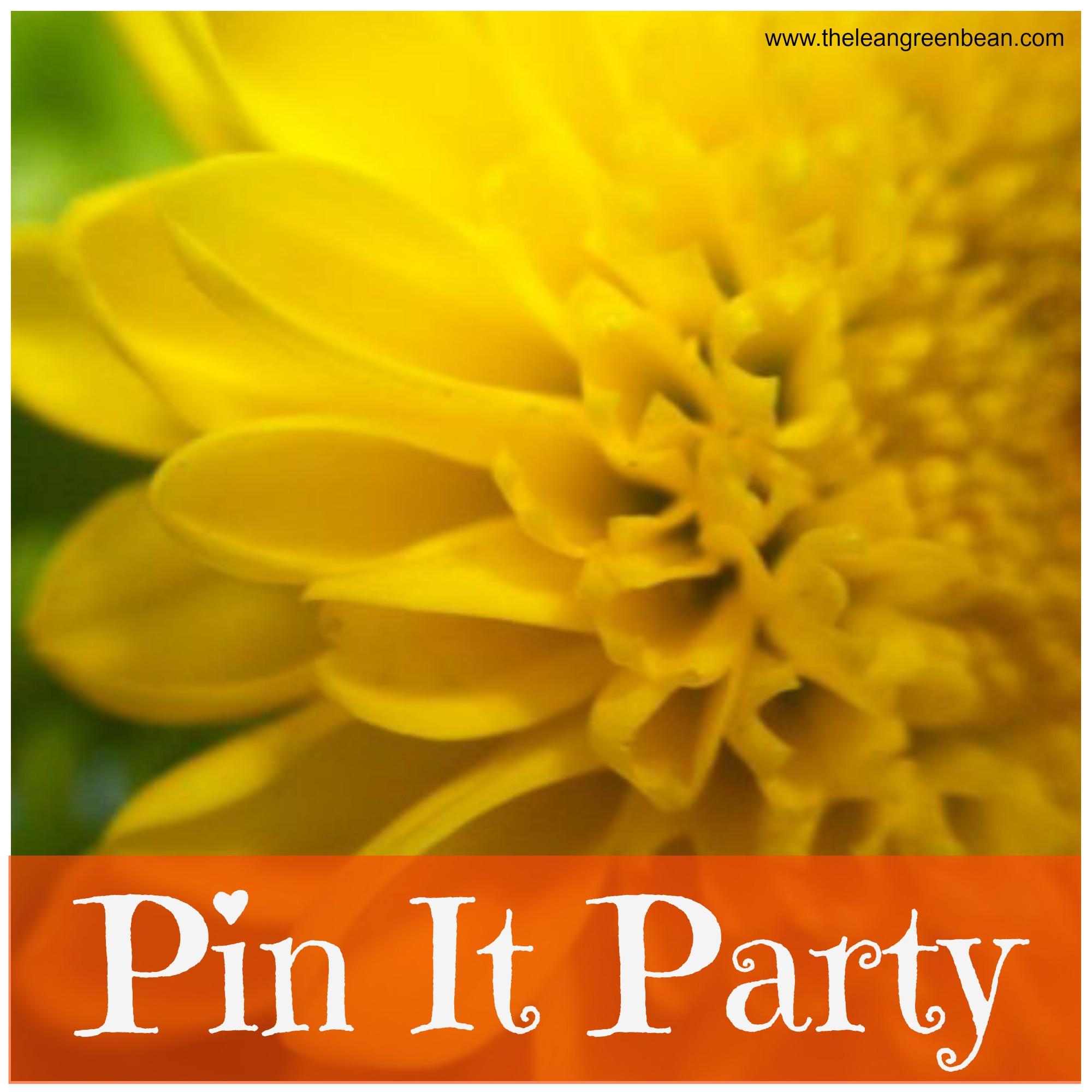 Join me THIS Thursday, September 12th for the 3rd Pin It Party! It's been a few months since I hosted one so I figured it was time! In case you missed the last one, here's the basic idea:
All bloggers are welcome to participate! Here's what you do:
Round up 5 blog posts you've written that you would like to see on Pinterest.
Make sure there is a nice, pinable image or photo included in each post.
Write a short post featuring the posts you chose- ie, put 5 nice images & links to the posts all in one place, along with a short description of each post.
On Thursday, publish your post, then visit The Bean and add your post to the linkup!
You can check out my post from Pin It Party #2 for an example! Hope you'll join me 🙂
That's all for today!
Enjoy!
–Lindsay–
P.S. Today and tomorrow I'll also be thinking of my hubby and family back in Ohio as they celebrate the life of this beautiful lady: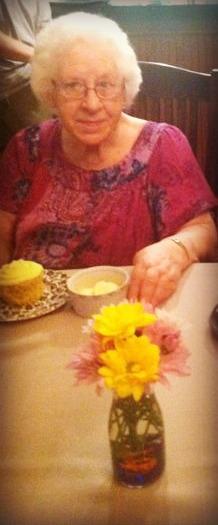 Hubby's grandma passed away on Friday. His grandparents are wonderful people who have treated me like their own grandchild for the past 10 years. Grandma Ethel will be greatly missed!