Hi Friends!
I may be on vacation, but there's always time for Bean Bytes!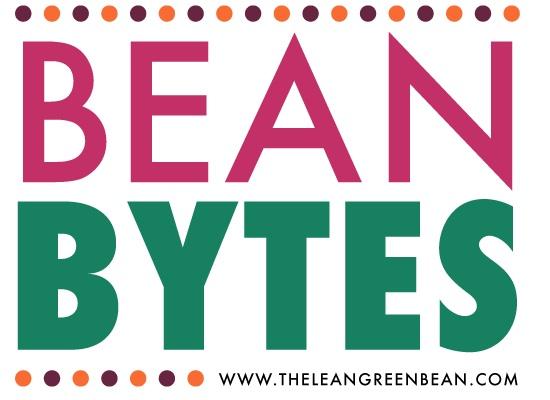 ———
Link Love
——–
Monday
Important:
My 4 year old daughter is not a "nigga" via The Shine Project
Great tips:
4 steps to intuitive living via Mizfit Online
For runners:
3 Yoga Poses for Runners via Mommy Run Fast & She Rocks Fitness
Great tutorial:
How to cook quinoa via Gimme Some Oven
Powerful:
I am a Fat Runner via Live Do Grow
Yum!
5 Salad Dressings You Will Love via Dreena Burton's Plant Powered Kitchen
Tuesday
Proud of this girl:
Launching A Loving Spoon Nut Butter via A Gutsy Girl
Read and learn:
How to share the road via Running with Perseverance
Running with your significant other via NYC Running Mama
7 Tips to becoming a brand ambassador via SITS girls
How to revamp your "about" page via The Thinking Closet
How to start a blog via Free to Be Imperfect
Great tips:
Prenatal yoga for back pain via Food Fitness & Family
Broiling the perfect steak via Manoun Mania
Wednesday
Good:
Why Naked Juice is removing 'all natural' from the label via Fooducate
What do you think?
Why I hate fitspiration via Mizfit Online
True:
Gaining weight on healthy food via Truth to being fit
Thursday
Think about it:
Fear of being found out via Run to the Finish
On social media:
I'm ok with it via Freeing Imperfections
On Pinterest:
Pinterest Attribution via Healthy Living Blogs
Interesting:
The power of social media via Greatist
For newbies:
10 tips for first time marathoners via The Sweet Life
Good reminder:
Finding comfort in the uncomfortable via A Gutsy Girl
Checking yourself before you wreck yourself via Powercakes
Friday
Must try:
Vegan coconut bacon via Eating Bird Food
What do you think?
Are mega distance events losing their impact via Miss Zippy
Do office weight loss challenges work via Thrive Personal Fitness
Will losing weight make you all you want to be via Truth to being fit
Learn:
4 myths about the glycemic index via Fooducate
Good reminder:
Are you a Milf via Living the Dream
Love thes:
Don't via Writing Wishing
I'm still learning to love myself via Electrafi
Great tips:
Blog tip friday via Slim Sanity
A great challenge!
Calling all 5k virgins via Annica Nicole
An article I wrote for Ohio Active
10 post-run snacks
Yes:
35 things I want my daughter to know about girlfriends via House of Hendrix
The terrible tragedy of the healthful eater via Northwest Edible
————-
Scenes from the Week
————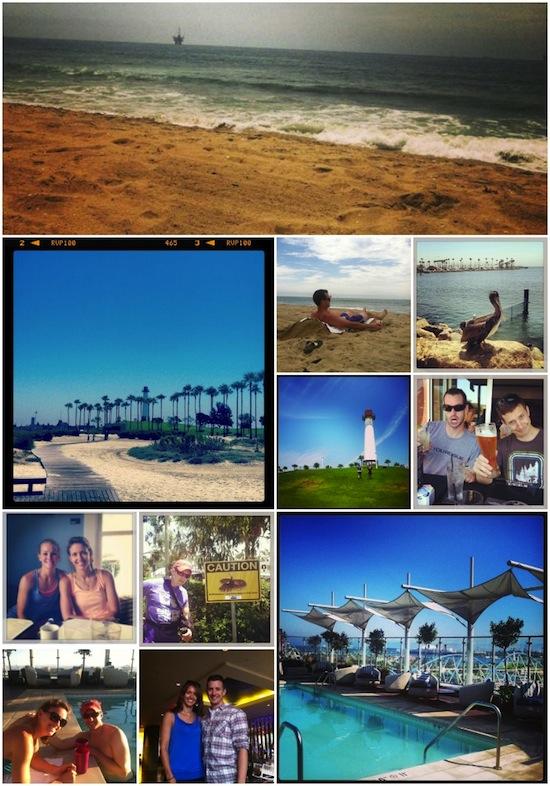 As some of you may know, hubby and I have been on vacation this past week. We headed out to California with a couple of friends for a little rest and relaxation and then to watch the Crossfit Games! It's been amazing. The weather has been perfect, our hotel had a rooftop pool and we also went to the beach. We've even done a few drop-in crossfit WODs at the local crossfit boxes which has been fun! We got in late Tuesday night and then had Wednesday, Thursday and most of the day Friday to relax and enjoy. On Friday night we headed to the evening event at the Games. Saturday morning we got up at 5:30, were at the Games by 7 and didn't leave until 9pm. It was a long day in the sun but we got to see some great events!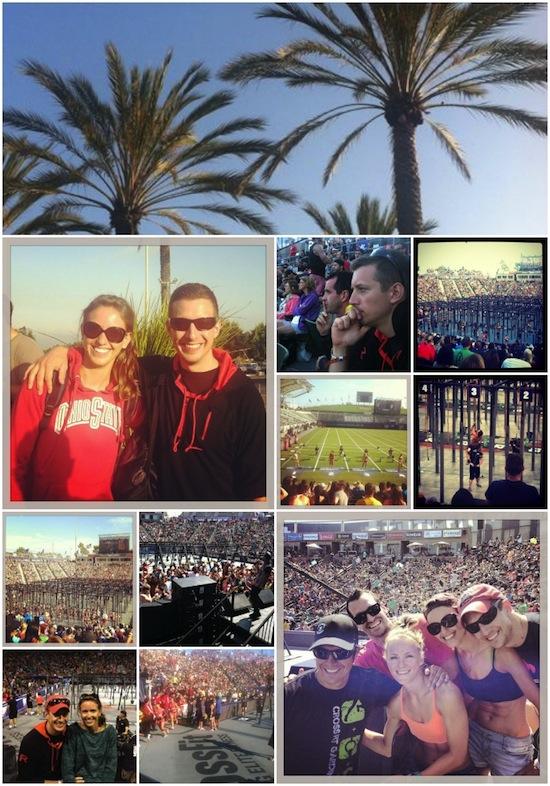 Sunday we headed back to the Games later in the morning for the last event and then the finals in the afternoon! I'll do a full post with some more pictures of the Games coming up soon so stay tuned for that! I've been trying to limit my social media use while on vacation so I don't have any Twitter Favs for you this week but I do have some news articles you might want to check out!
 ————-
In the News
————
The Slow Diet
Will dietary counseling & food stamp rules help solve the obesity crisis?
Did vitamin water trick you too?
Adult playgrounds popping up in LA
Skipping breakfast and heart disease not so simple
Why is is so hard to stick to a diet or exercise plan?
5 foods that promote healthy skin
Overweight stigma could spur more weight gain
Myth Busting. The nutritional facts behind the hype
Whole grains not always healthful
That's all for this week! How was your weekend?!
Enjoy!
–Lindsay–