Hi Friends!
I'll be back tomorrow hopefully with a full recap of Blend Retreat! But for now it's time for Bean Bytes 🙂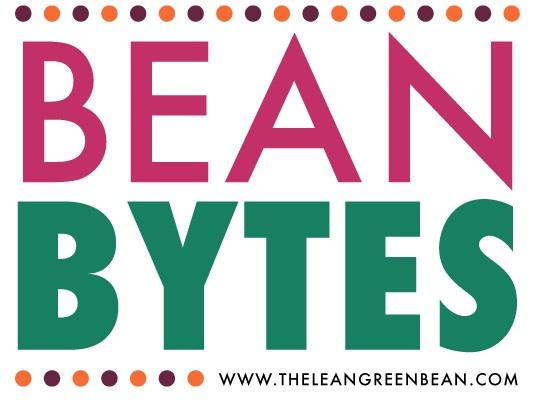 ———–
Link Love
———-
Monday
Everyone needs this reminder:
It's just weight via Strong Inside Out
This lady is doing amazing things:
My current thoughts on motherhood via The Shine Project
So so true. I love this post:
My Week Without Social Media via Our Freaking Budget
Which is worse?
Christie vs Abercrombie via Foodtrainers
Great tips for using your run sherpas:
Using your sherpas via Mile 26 and More
Tuesday
Def trying this:
DIY Canvas Quote via DIY Playbook
Love this:
The "no shit" diet via Sprint 2 The Table
Even a few minutes helps:
Tips To Improve your Health In Minutes a Day via Lindsay's List
For all you runners:
Tips & Tricks Running Style via Olive to Run
Your thoughts?
Strong is not the new skinny or sexy via Run to the Finish
A great reminder:
The pregnancy weight gain comparison trap via Enjoy Your Healthy Life
So interesting:
"Ugh, I'm huge": How fat talk affects the way we're perceived via Greatist
Do this:
Delete "I can't" from your vocabulary via Crazy Running Girl
Worth a read:
Unplug via Run Faster Mommy
Wednesday
The positive side of injury:
Injury Rocks via Best Body Fitness
Beautiful post about the benefits of exercising with your kiddos:
Running with my daughter via Run Wiki
A cheaper alternative to TRX straps:
Sirius Strap Review via Comeback Momma
On hydration:
Are you water-logged? via Miss Zippy
What are your thoughts?
Do you avoid the F word? Talking to kids about obesity via FitKnitChick
A MUST READ, very well written rebuttal:
Me, Angie & what it really means for BRCA via Darwinian Fail
Thursday
Some of my fav moves:
Double up your training with combo exercises via Your Trainer Paige
A great salad in a jar tutorial:
Canning Jar Salads via Sweet Foodie
A much needed reminder for many:
Give Yourself a Break via Through Heather's Looking Glass
An interesting perspective:
What if work isn't supposed to make you happy via Erica House
Friday
Sorry! Travel day! Didn't do much blog reading Friday (or Sat or Sun)
————-
Twitter Favs
————
7 Ways GMOs are Hiding in Your Foods 
H&M Plus Sized Model Puts Fame to Good Use
Tips to Stay Safe While Running in the Summer
Does Trying to Be Happy Make Us Unhappy
Can Jodi Arias Ask for the Death Penalty
Branding Your Business- Five Steps for Success
Eating to Fuel Fertility
The Other Cleveland Victim
5 Tips for Converting Your Favorite Recipe to the Slow Cooker
The Coca Cola Campaign and Happy Calories
How to Print on Post-it Notes
An Epic Brand Meltdown on Facebook
The Ups and Downs of a PR
5 Tips for Making Real Friends Through Blogging
65 Books You Need To Read in Your 20's
We're Overweight, Fortunately Weight is Irrelevant
So You Want to Become a Fitness Professional?
Targeted fat loss- myth or reality?
The 1% club- more exclusive than abercrombie
How to fix health problems with food
In defense of Jeffries
Making vegan the new normal
19 things successful people do on social media
The rest of the story about blogging business trips
—————
Scenes from the Week
————–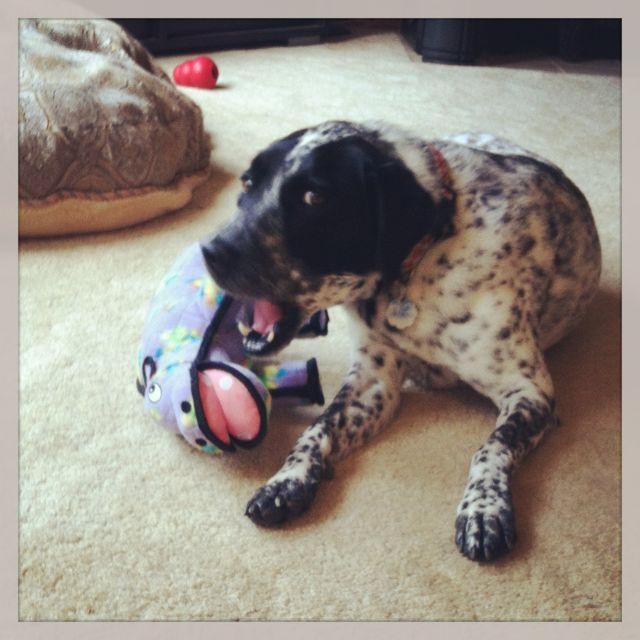 Grandma sent the boys a new toy. Abner isn't quite sure what to do with a giant purple hippo.
————-
In the News
————
10 yoga apps for stress relief
Angelina Jolie gets a double masectomy
Eggs are a good source of protein for most people
Best workout partners kept verbal encouragement to a minimum
Small restaurants serving more calories and salt
How to get out of your own way
UN says bugs are good for you
Waist-height ration beats BMI in gauging early death
That's all for today, friends! Happy Monday!
Time to play catch-up! Let's chat:
How was your weekend?! 

What's the best post you read last week?
Enjoy!
–Lindsay–