Hi Friends!
Time for more Bean Bytes!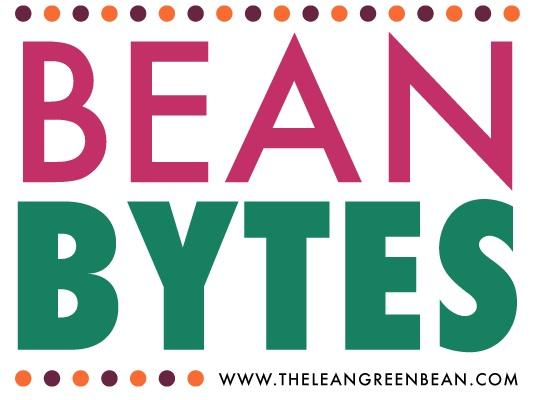 ————-
Link Love
————-
 Monday
Most definitely trying these:
Homemade corn tortillas via Edible Perspective
LOVE this:
Ditching the word "just" via Confessions of a Fitness Instructor
Sounds like a great app:
Circle of 6 to prevent sexual assault via Greatist
Think about it:
Stop trying to achieve balance via Love Life Surf
This.
The Comparison Trap via Gabby's Gluten-Free
Great point:
Hate to exercise? Like it or not, it's all the same to your health via Fit Knit Chick
Tuesday
Interesting:
The science of public speaking via Buffer Blog
Important:
Finding joy in NOT doing it all via Inspired RD
Great ideas for downsizing:
Downsizing: Mental and Physical Clutter via Run to the Finish
Work that core!
Top 5 core exercises via Sprint 2 the table
Great lessons about blogging:
One Year Blogiversary via Erica D House
Wednesday
Great post about doing what's right for you
Why I don't eat paleo via Truth to Being Fit
What are your thoughts?
We are storytellers via Mizfit Online
An important reminder:
I am not a failure via Purely Twins
There are lots of different types of protein powders:
Which is the best protein powder for you via Sensual Appeal
Loved this:
I'm tired of sucking: rules to be more accomplished via Feminine Muscle
Thursday
Pin it Party day! Here are my 10 favs:
Pin It Party via Nutritious Eats
You're Invited to the Pin It Party via Happy Fit Mama
Enter Pin-Pun Here via Side of Sneakers
5 Posts Worth Pinning via Purely Twins
5 Posts Worth Reading via Better with Veggies
Pin It Party via ExSoyCise
Pint It Partay via Fit Foodie Finds
5 Pinworthy recipes via Dietitian Debbie Dishes
Pin Party via Accidently Delish
Pin It Party via Pidge's Pantry
How would you finish this statement?
Your Twenties are… via Fitting it all In
Interesting results from Whole30:
Whole 30 Recap via Just a Colorado Gal
Great list!
12 ways to measure weight loss via Live Love and Run
Interesting:
Social Media Demographics in 2013 via Buffer
Friday
Have you ever overtrained?
Walking the fine line via Run Faster Mommy
This is hilarious:
How to write and promote a blog post via Kludgy Mom
Some great lessons:
30 things I've learned at 30 via Gimme Some Oven
Tips for moms:
Moms: How do you do it all via Mommy Run Fast
My favorite bootcamp is getting even better!
BBB Facelift via Best Body Fitness
Think about it:
Who are we, if not for our experiences via Thought Catalog
————-
Twitter Favs
————–
31 things you can freeze to save time and money
What a juice cleanse is really like
Liberal arts and the workplace
How to recover from a social media faux pas
My friend, the high ranking officer spouse
The awesome blog community
H&M subtly used a plus sized model for their swimsuit collection
In defense of the women posting all those weight lifting photos
5 instagram safety tips for teens
18 things to replace when going gluten-free
Why you should ignore celebrity workouts
Letter from a bike thief
You do you
The wrong way –> this INFURIATED ME!
Revised parental threats
3 ways to avoid decision quicksand
Is Michael Pollen a sexist pig
The disapproval matrix
The salty six
92 crossfit workouts that don't require equipment
Tips on quitting processed sugar
———-
Odds & Ends
———–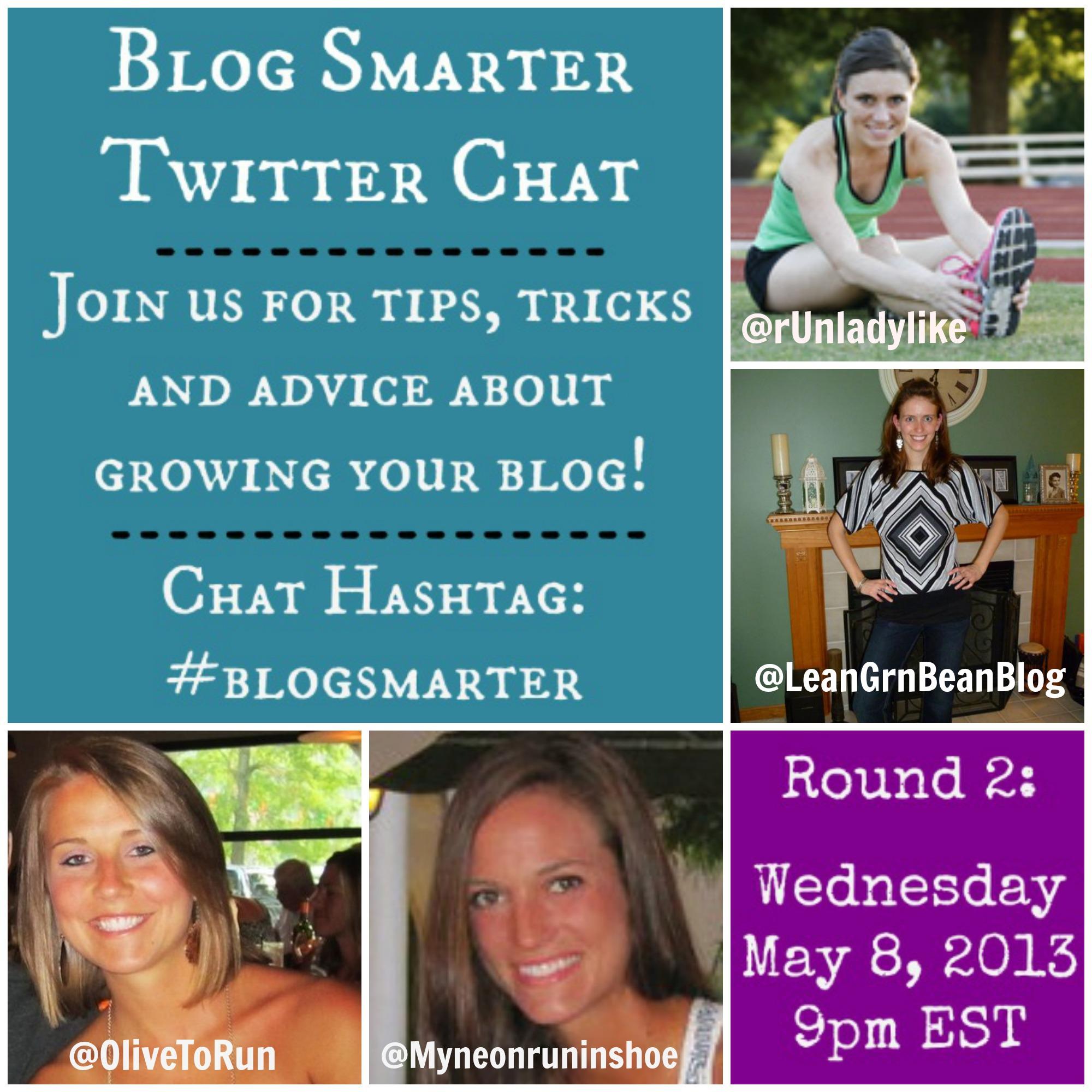 Mark your calendar for the chat this Wednesday!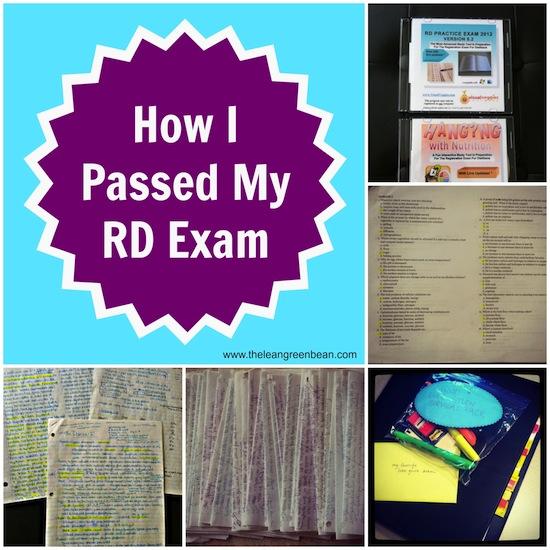 In case you missed it over the weekend:
How I Studied For & Passed My RD Exam
—————–
Scenes from the Week
—————-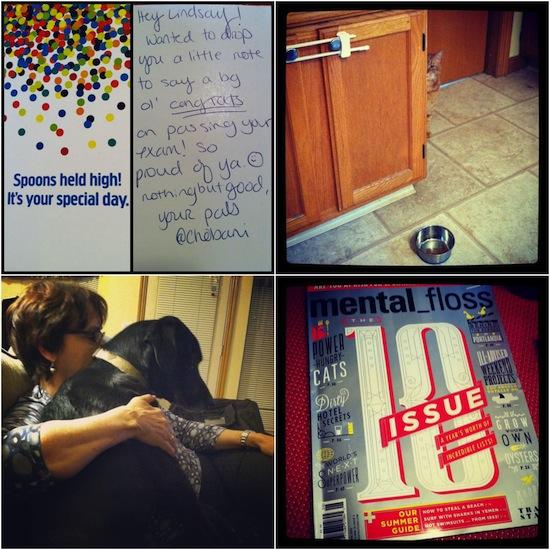 1. My friends at Chobani are the sweetest 🙂
2. Creeper. Yes we have child-proof locks for our cat
3. Hangin' with grandma
4. Anyone else love this magazine? I love it!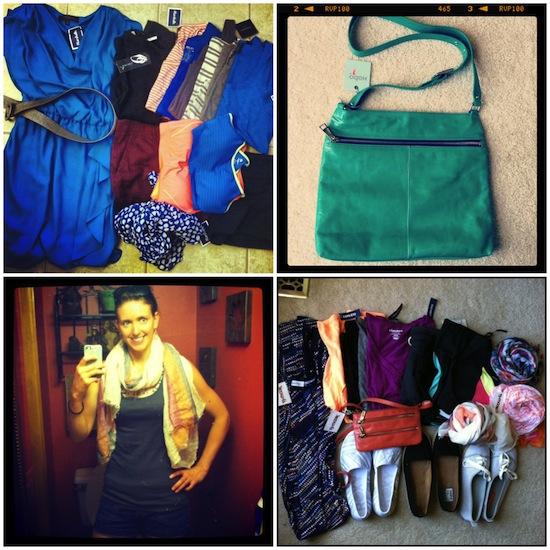 My mom was in town for a few days and we did some serious (belated birthday) shopping. I haven't been shopping in about 6 months so I was overdue 🙂 That amazing green purse was my big splurge. It was a "congrats you're an RD" present to myself…i've been waiting a couple years to buy a nice purse and I've obsessed with it. It's Hobo- one of my fav brands- AND it was mega-on-sale which made it even better!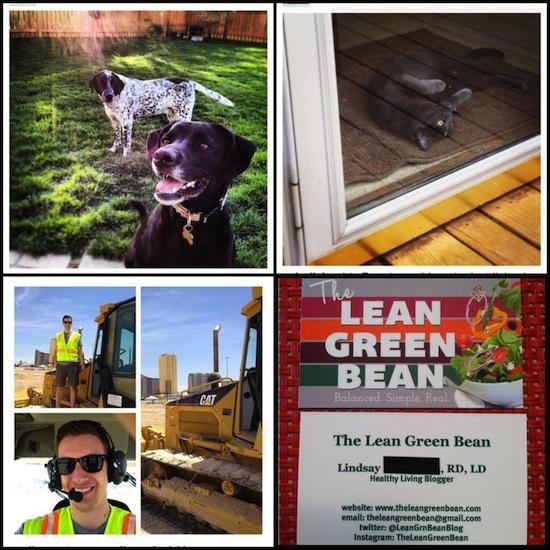 1 & 2. The boys
3. Hubby got to drive a bulldozer!
4. My updated business cards came! Many of you have asked- I get my cards through moo.com and HIGHLY recommend them. They're super high quality and ship quickly. Plus they have great customer service.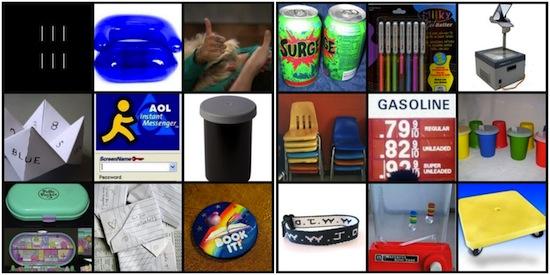 If you're on twitter, follow @the90slife and scroll through their feed for a fun little trip down memory lane. These were some of my favorite ones!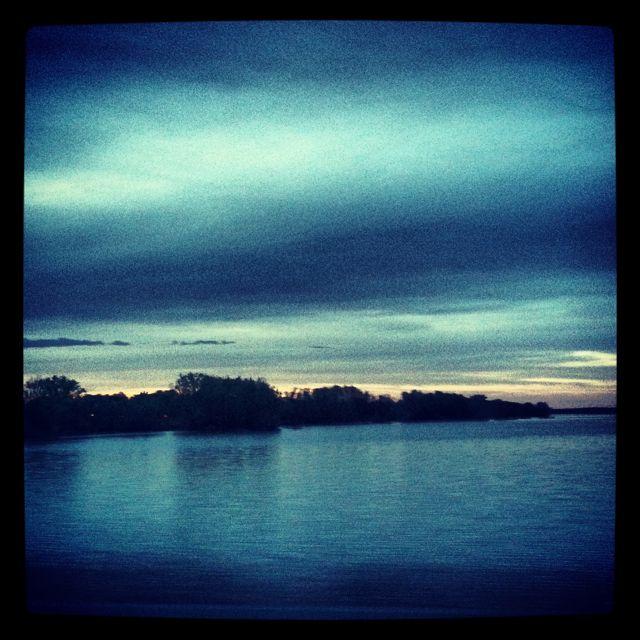 A beautiful end to a great weekend 🙂
———–
In the News
———–
Venture capitalists are making bigger bets on food startups
Vegetarian cooking becoming more about vegetables, less about agenda
More evidence adding nuts is a healthy choice
Experts disagree on which fats to be consumed
Itermittant fasting may help prevent type 2 diabetes
For healthier flying, pack walking shoes
The real reasons to stay away from caffeinated gum
Cost of feeding a family of 4
Is up front labeling helpful?
Improve your diet and your relationship
Only 20% of adults meeting exercise recommendations
That's all, friends! Have a great week!
Enjoy!
–Lindsay–