Hi Friends!
It's Monday, which means it's time for another round of Bean Bytes!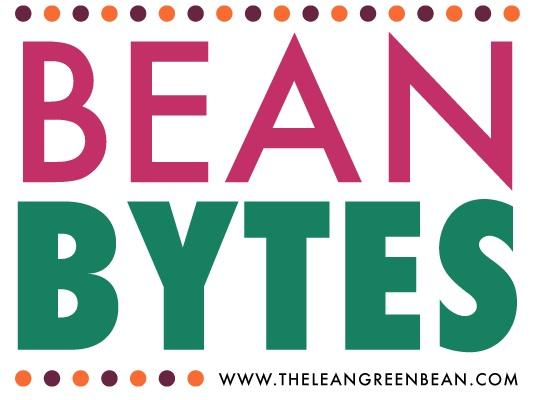 First things first, I wanted to tell you about a fun little party I'm hosting on the blog on Thursday!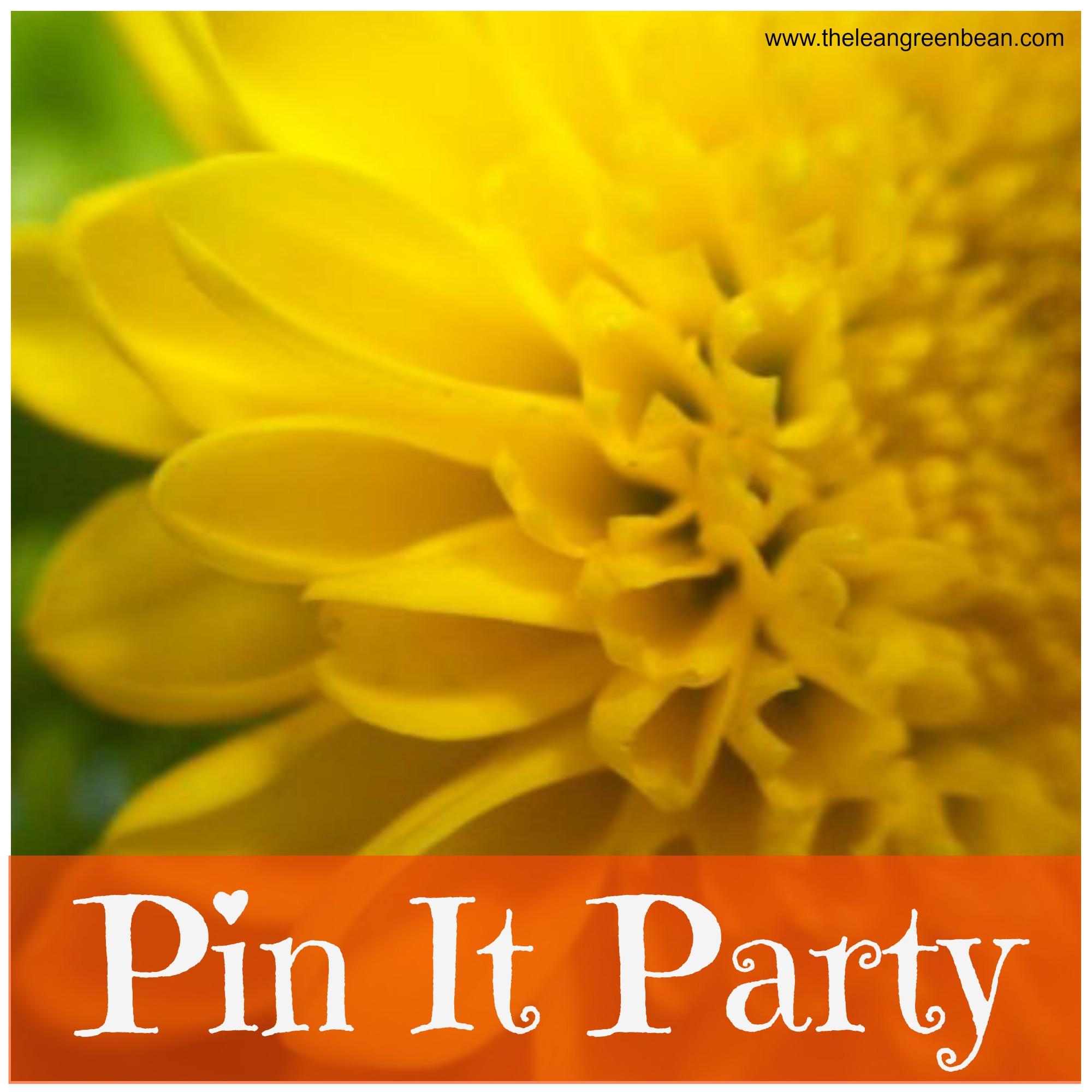 I'm always looking for ways to spread the love to my fellow bloggers. I came up with this idea last week and after checking with a few bloggers to see if they'd be interested, I decided to put it into action! So here's the deal:
On Thursday, May 2, 2013, I'll be hosting a linkup party on my blog. All bloggers are welcome to participate! Here's what you do:
Round up 5 blog posts you've written that you would like to see on Pinterest.
Make sure there is a nice, pinable image or photo included in each post.
Write a short post featuring the posts you chose- ie, put 5 nice images & links to the posts all in one place, along with a short description of each post.
On Thursday, publish your post, then visit The Bean and add your post to the linkup!
The only rule is this:
If you add your post to the linkup, please take a few minutes to visit

at least three other posts

that have linked up as well and

pin some of their images

to your pinterest boards!
That's it! Hopefully this will be a fun way to get some Pinterest exposure to some of your best posts and to help drive traffic to your blogs.
If you're a reader, you can still join in the fun if you're on Pinterest! Remember that pinning images from blog posts you love is a great way to support your favorite bloggers! It helps more people see the posts and can help the blogs grow! So, if you're a reader in the mood to pin, visit the Pin It Party, check out some of the great posts that are linked up and pin away!
———-
Link Love
———-
Monday
Great tips for reducing your carbon footprint:
Respect Mother Nature: Earth Day Everyday via Oatmeal in my Bowl
Some great lunch ideas!
How to pack a vegan lunch via The Real Life RD
Great reminder:
How putting performance first is saving my body image via Greatist
Lift.Heavy.Things. It's good for you:
Why you should be lifting weights via Lindsay's List
Challenging runners to work on their weaknesses:
30 Days of PT for Runners via Run to the Finish
Tuesday
Yummy dresings:
Carrot Ginger Dressing via A Healthy Slice of Life
Lemon Tahini Dressing via Breakfast to Bed
Do you agree?
10 most controversial productivity tips via Buffer Blog
On parenting:
7 game changers for parents via Neon Fresh
LOVE this:
Free to be imperfect via Freeing Imperfections
Wednesday
How do you feel about this phrase?
I don't know via Family Fitness Food
A great reminder:
Choosing your friends – and more via Fitting it all In
Are you adventurous?
Adventure: Is there ever enough via Just A Colorado Gal
So.True.
You deserve happiness, so stop settling for less via Brazen Life
Thursday
Do you use these sites?
How to make free money online via Back to Her Roots
Learn these:
2013 Dirty Dozen via Greatist
Loving this homemade sausage recipe!
Vegetarian Sausage via Little Bitty Bakes
Great Evernote tips:
Optimizing your Evernote experience via Healthy Living Blogs
Friday
An great take on the Dove Real Beauty Sketches
I am not Dove Beautiful via Piloting Paper Airplanes
TWO MUST READS:
Infertility doesn't just affect women via Organically Mo
The Other Side of Infertility via Trails2Brews
The last in a heartbreakingly beautiful series:
My IVF Story: Part IV via A Gutsy Girl
Great tips:
How to make your own compost like a DIY pro via Greatist
Interesting:
Why Facebook is blue- the science of colors in marketing via The Buffer Blog
An intuitive eating success story:
Intuitive eating + intuitive working out = not what I thought via Life + Running
This made me laugh:
8 punctuation marks that really should exist via The Daily Muse
Totally forgot I wrote this. Still important. Still true.
To You, Love Me via The Lean Green Bean archives
————-
Twitter Favs
————
Is there anything new in nutrition worth talking about
5 easy, inexpensive ways to learn new business skills
A cheat sheet for winning at life in your twenties
Should you include your blog on your resume
How to be a friend to an infertile couple
Friday Fitspiration: Kristin McQueen <– so inspiring!
7 Simple social media moves that work
10 ways to feel confident when workout out in front of others
Ultimate guide to nuts
22 changes you make in your 20's
Reasons kids are pretty much just tiny drunk adults
Good patients cover their emotional cracks
Down to every last eyelash
5 lies twenty-something's need to stop believing
Don't be too hard on yourself
Being ourselves while teaching yoga
Global richlist
Individual Instant Oat Packets
————–
Scenes from the Week
————–
1. Study buddies
2. PASSED!
3. Hubby's fb status. How sweet is he?
4. Plus he got me flowers 🙂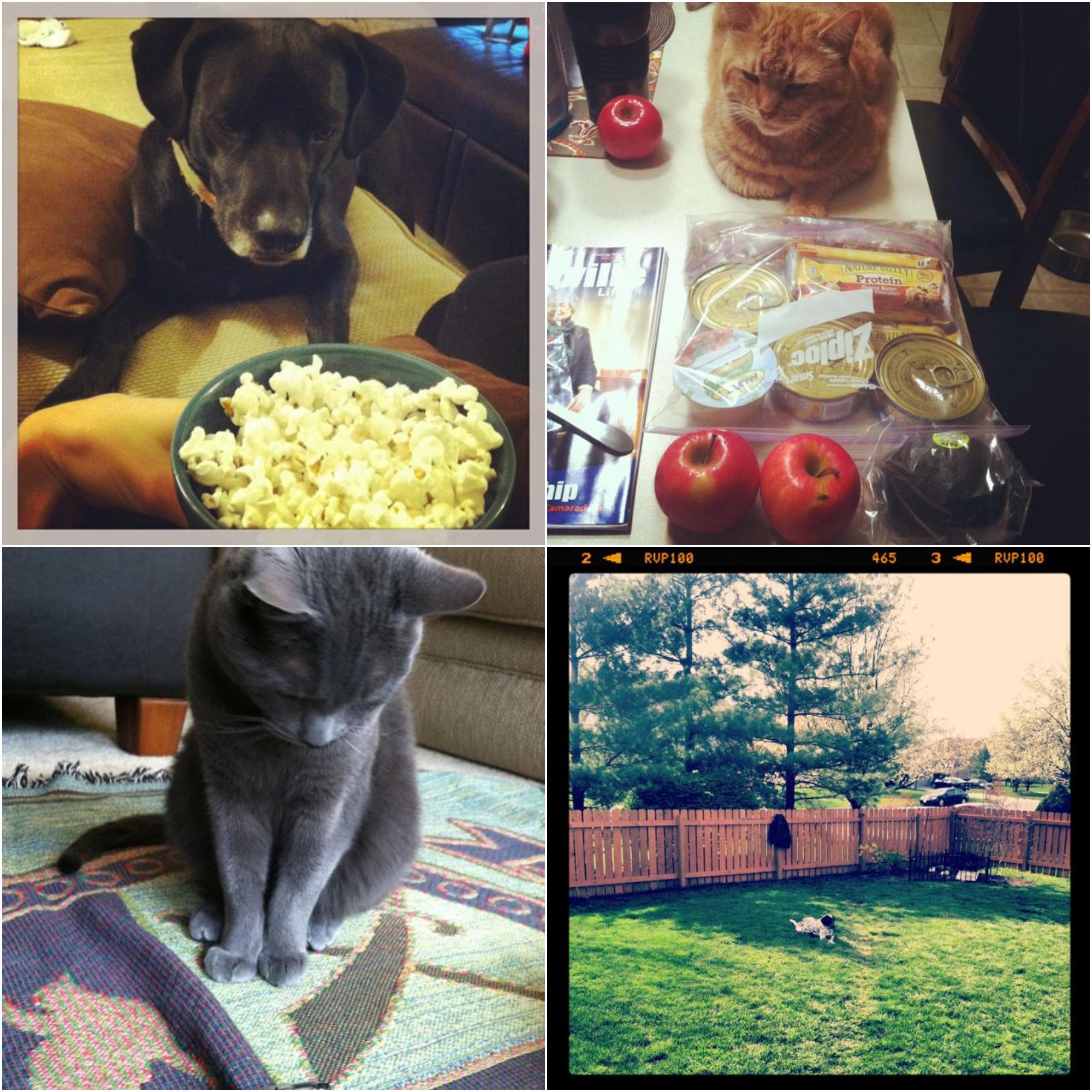 1. His favorite snack
2. Helping me pack healthy travel food for hubby
3. Zoning in on the pen he stole from me
4. Abner follows the shade around the yard all day. He likes to be right on the edge, near the sun, but still in the shade!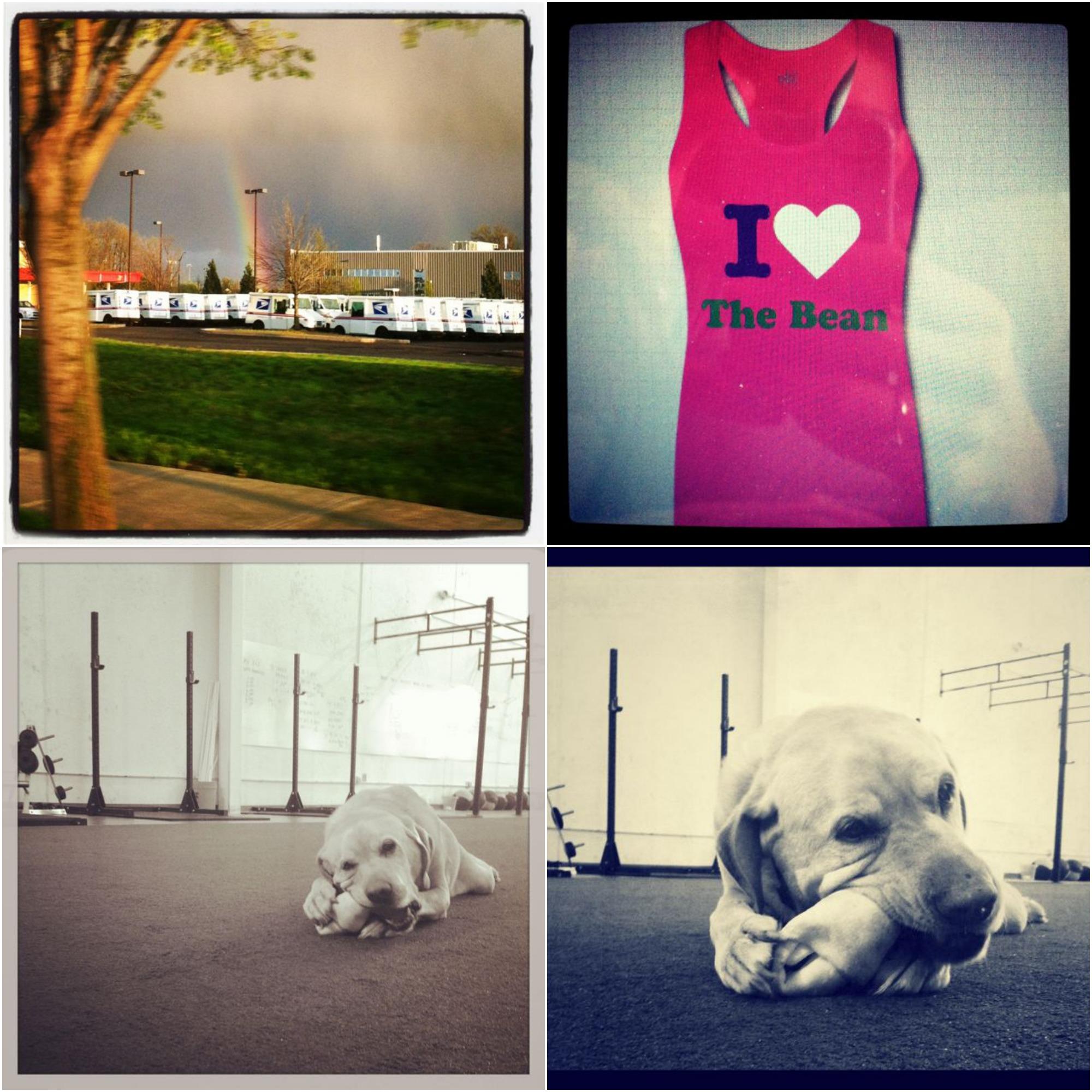 1. The pot of gold is at the post office!
2. Playing around with some tank top designs for the bean!
3&4. My crossfit coach's adorable dog Griffin.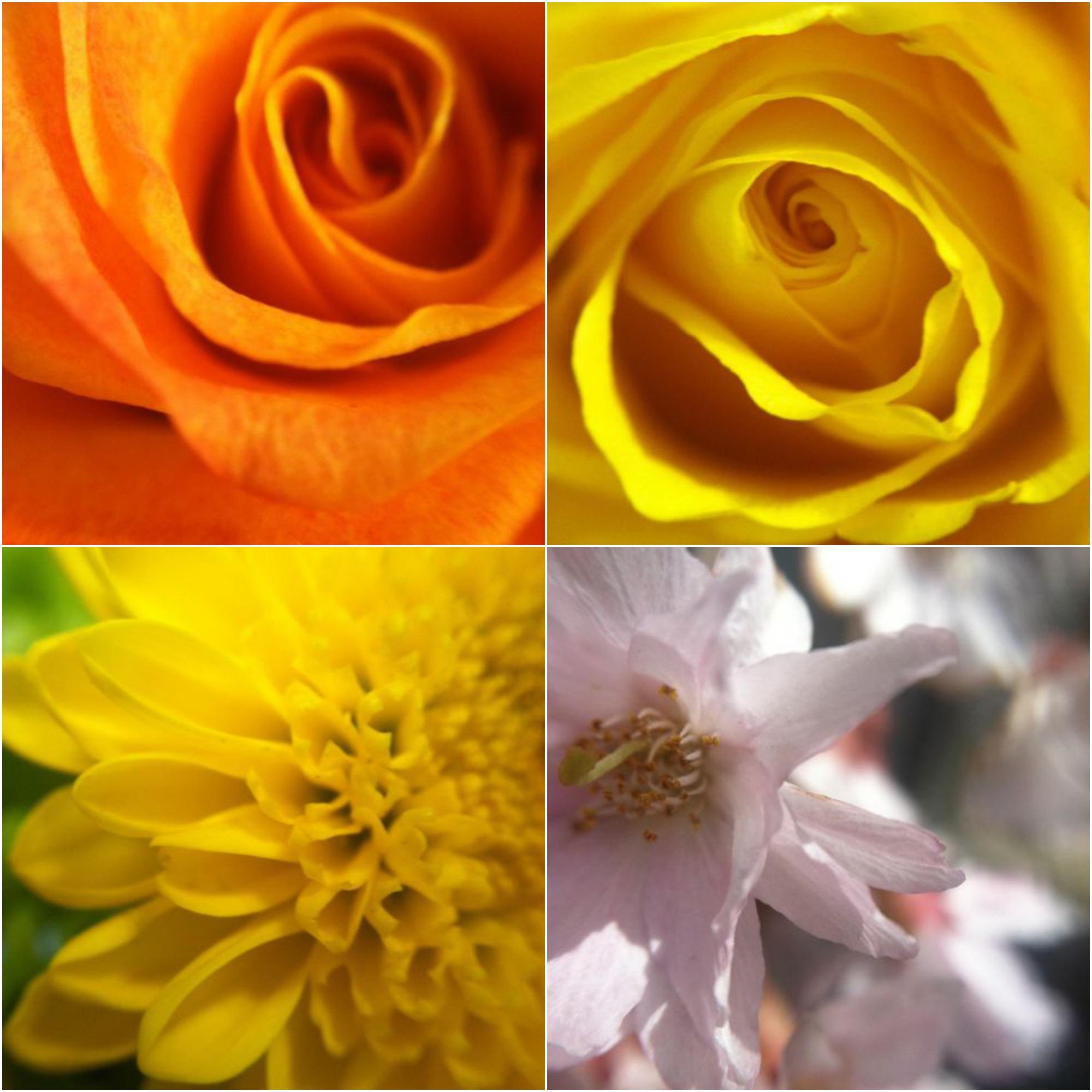 Playing around with the macro lens on my Olloclip for my phone
———
In the News
———-
Double Up on Diet and Exercise
Is population wide salt reduction really necessary?
Is it ok to heat food in plastic?
Healthy, Meet Delicious
The latest tools for tracking obesity: Facebook Likes
Cinnamon challenge fad could result in lung damage
7 ways to spring clean your health
5 Reasons why you aren't losing weight
That's all for today, friends! Happy Monday!
Enjoy!
–Lindsay–
PS. Don't forget to check out yesterday's Sunday Food Prep Inspiration post if you missed it…and send me a pic of your food prep so I can feature you!