Hi Friends
It's time for more Bean Bytes! Reading might be a little light this week because I was studying all last week and didn't have as much time to read blogs. But I still think I found some good ones!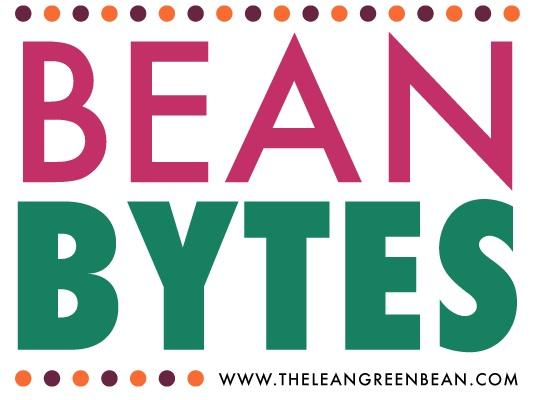 ———-
Link Love
———-
 Monday
What do you think?
Are Rail Thin Models a Problem via Foodtrainers
Mental breaks are so important!
Mental rest via Candyfit
Some great links to help with blog design:
Blog talk monday via Happy Wife Healthy Life
Yes!
I dare you to grab your manhood via Better Body Expert
Tuesday
Sending love to Boston:
Down by the banks of the river charles via Run Faster Mommy
Love.Strength.Boston via Pavement Runner
Robbed but choosing love via Run to the Finish
This weekend I run for you Boston via Annica Nicole
Triumph overcome tragedy via Live Love and Run
What it means to be a runner via No Meat Athlete
For Boston via Sweet Caroline
Wednesday
Do you look at these?
5 social media metrics to track and how to improve them via Buffer
Great tips for stocking a vegetarian pantry:
Have you considered vegetarian diet via Fitness Health and Happiness
Great workouts!
12 naptime workouts for busy moms via Side of Sneakers
Find your center. It really works:
Center your hula hoops via Best Body Fitness
Love these tips!
Healthy Eating 101 via Erica D House
Thursday
An important topic:
Are toddlers getting too much sodium via A Healthy Slice of Life
A must read:
The Food Allergy Lifestyle- No It's Not a Preference via Neon Fresh
A great resource:
Post-Boston- Ways to Help and Get Help via Mommy Run Fast
Loved this:
On beauty and self-image via Determined. To Be.
Friday
Best way to teach kids:
Be a good role model via Family Fitness Food
An interesting perspective on intuitive eating:
Just eat via Running With Spoons
 ———-
Twitter Favs
———–
Learn to love yourself and the rest will fall into place
I'm a good mom
For those of you contemplating your own bold move
11 things i wish i knew before starting my first blog
15 positive strategies for dealing with conflicts, arguments and back talk
Top 10 ways I was a perfect mom until I had kids
Don't let being right hold you back from being happy
For the 5th grader who said "I can't"
Dove Real Beauty Sketches
———–
Scenes from the Week
———–
1. New crossfit tank from hubby.
2. Love this quote.
3. Snail mail is the best!!
4. Lap cat.
5. My life, lately.
6. Habitual pen thief!
7. Tired buddy after a walk
8. The latest dog destruction.
9. Totally random but my nails are growing!!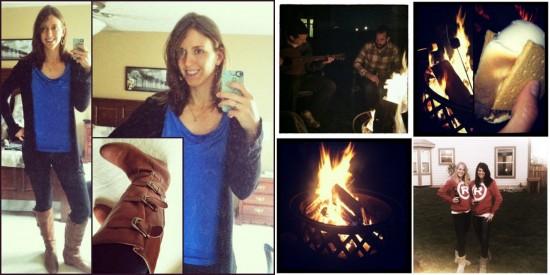 Belated birthday celebration with friends 🙂
A few news articles:
The problem with science funded by industry
Fork Vibrates when you eat too quickly
Where germs hide in your kitchen
That's all, friends! Don't forget to check out yesterday's Sunday Food Prep Inspiration post if you missed it. Lots of great ideas for food prep! And if you did some prep yesterday, don't forget to send me a pic!
Enjoy!
–Lindsay–