Hi Friends!
It's Monday again! Time for me to fill you in on some of the best reads from around the blogosphere last week! Hint- There were LOTS of good ones!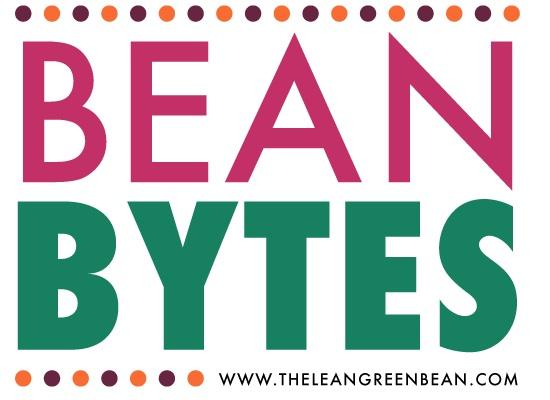 —————
Link Love
—————
Monday
A reminder I definitely need several times a year!
The Pursuit of Superwoman via Mommy Run Fast
Three cheers for weightlifting!
Understanding body composition via Run to the Finish
Great ideas to get moving!
34 ways to get in 30 Minutes of Exercise via Food and Fun on the Run
How to pace someone else:
The Art of Pacing (someone else) via Beyond Distance
yummy eats:
Peanut Butter & Banana Stuffed French Toast Sticks via Steph's Bite by Bite
Choreos via Little Bitty Bakes
Tuesday
Great tips for eating on a budget:
11 Ways to save money and eat well on a budget via Tales from the Kitch
Important to note:
Yes you can eat too much fruit and dairy via The Candid RD
Great post! VERY similar to what I do:
How to make a quick and healthy weeknight dinner via Fannetastic Food
Have some fun in the kitchen:
How to infuse olive oil via Wannabe A Country Cleaver
Agree one million percent:
There is no perfect body via Perfection Isn't Happy
Men & Women are different:
Spousal envy: why men lose weight faster via Lifting Revolution
Great ideas for kids!
Indoor Exercise Games for Kids via Momma Young & Friends
NEED this:
Butternut Squash Mac & Cheese with Gingersnap Crust via Vegetarian Ventures
Wednesday
Looooove this:
Better than the Alternative Tuesday: Weight via Run Stronger Every Day
Yikes! Always forget about this:
Facebook's Other Folder via Katy Widrick
Some great points:
Don't buy nutrients via A Healthy Slice of Life
Consider this:
Things to consider before becoming a fitness instructor via Fitness Perks
On running & dogs:
6 tips for running with your dog via Food and Fun on the Run
Friday
Educate yourselves!
Go Red & Blog Your Heart Out via Nutritious Eats
Yummy recipes:
Greek Egg Stack with kale via The Little Yellow Kitchen
The Ultimate Loaded Veggie Burger via Edible Perspective
Yes.Yes.Yes
25 Things you don't have to justify to anyone via Thought Catalog
Amen to this post:
The glorification of sugar via Peas and Crayons
Love this:
6 ways to be the best you via The Shine Project
Great info:
The Ultimate Guide to Creating a Media Kit via Shareaholic
So fun and easy!
How to sprout lentils via Back to Her Roots
Learn more about metabolic testing:
Metabolic testing via Coffee Cake and Cardio
Great tutorial on google reader and bloglovin'
Google Reader & Blog Lovin via Peace Love & Oats
Sat/Sun
Control your inbox:
Taming the inbox monster via A Foodie Stays Fit
A very powerful post about the power of love:
Pregnant at Fourteen via Miles to Run
 —————
Twitter Favs
—————-
How to get more traffic from pinterest
5 silent warnings that your life is unbalanced
5 reasons why girls type like thisssss
How to make the most of Pinterest
Setting big goals and the benefit of fear
No one thing
Why you need a social resume and how to build one
15 things that happened 15 years ago
My opinions on various blogging trends
The new mom identity crisis
Simple tips for taking self portraits
4 common running problems and fixes
5 food websites you can't live without
What 200 calories looks like
The yellow dog project
Relax, you'll be more productive
Falling in love with the barbell
Tantrum training
7 Reasons why you should do the crossfit games open
———————
Scenes from the Week
———————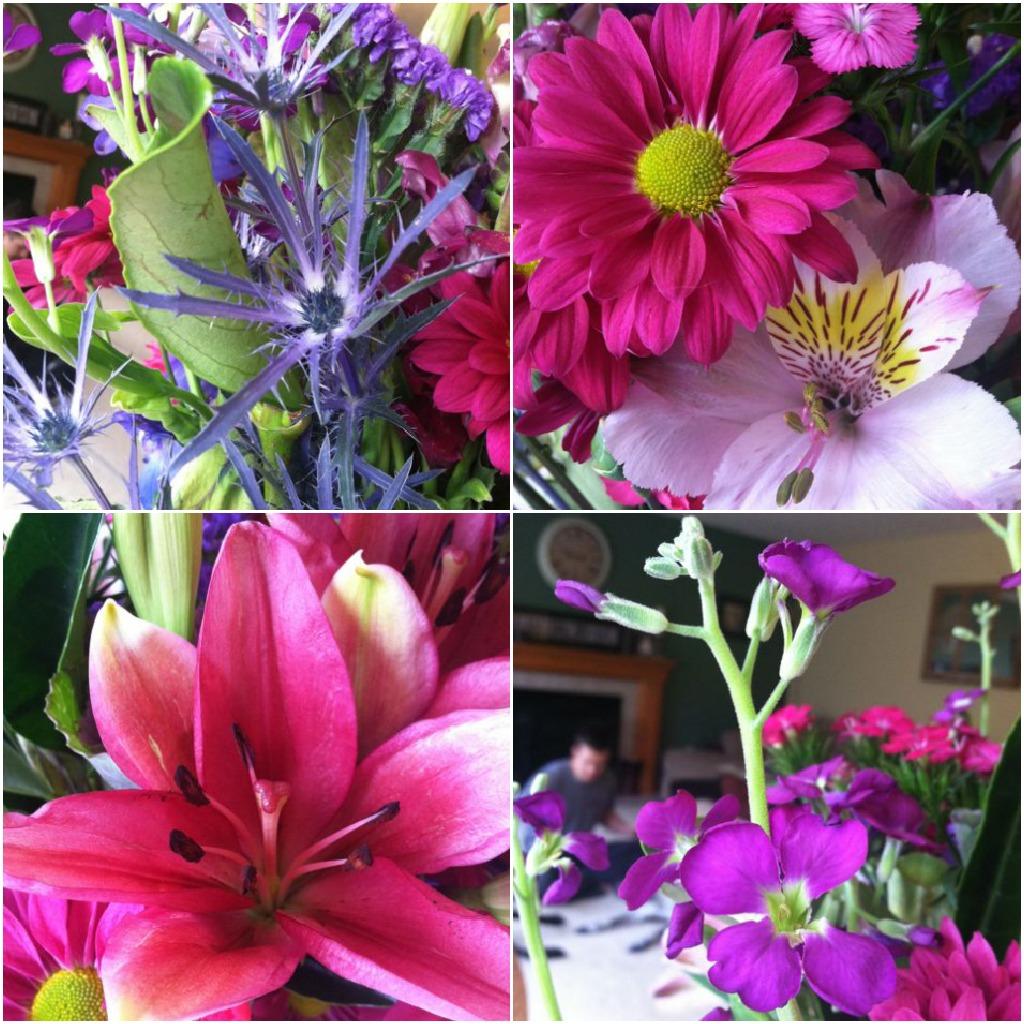 My valentine's flowers are still going strong.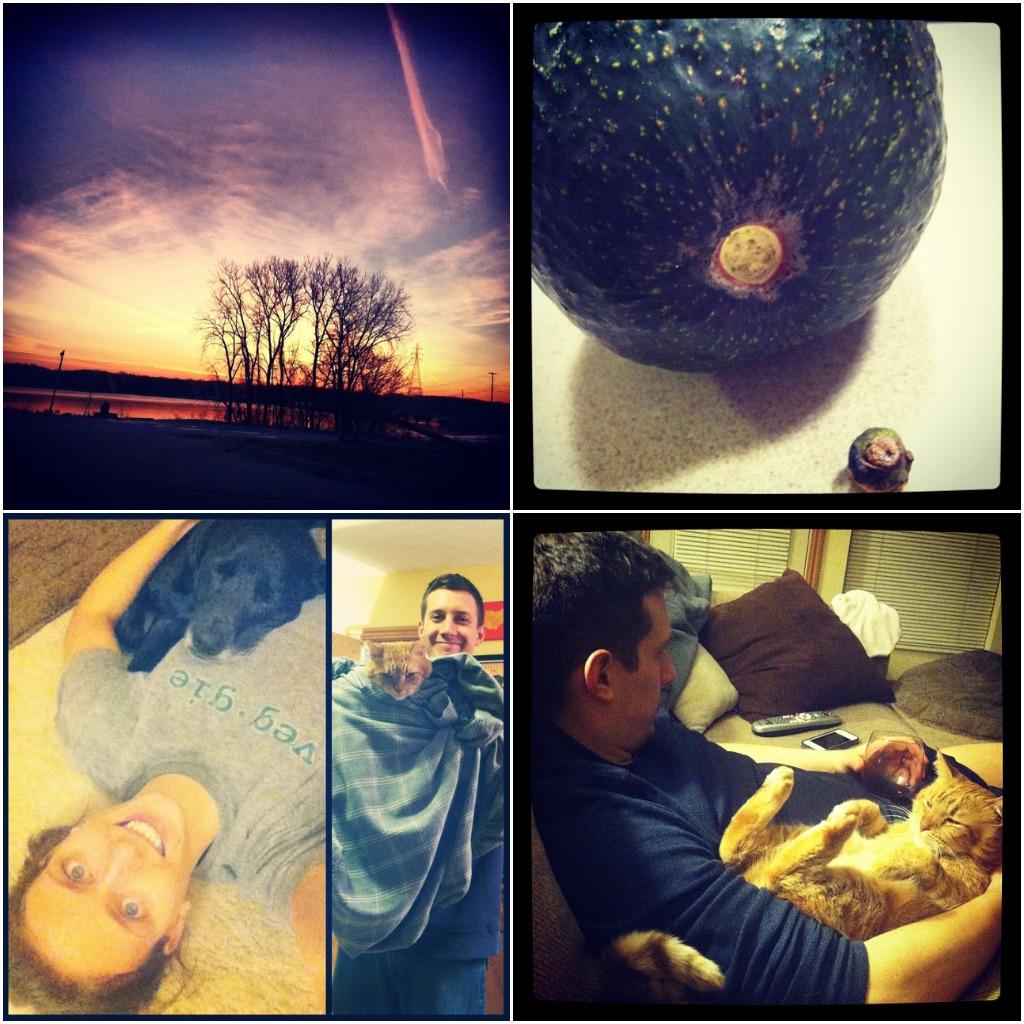 1. I'm addicted to sunrises. So pretty.
2. Quick tip: If you pull the nub off an avocado and it's still green underneath, then it should be green inside. If it's brown, it's probably overripe and brown inside.
3. Puppy snuggles and cat laundry. Hubby took the sheets off the bed and Marcus wasn't interested in moving.
4. Wild Friday night!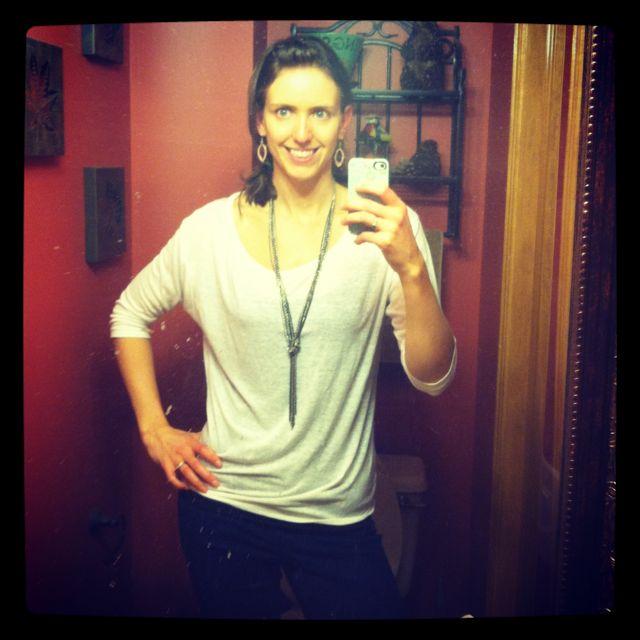 Sometimes I do get out of my workout clothes on the weekend 🙂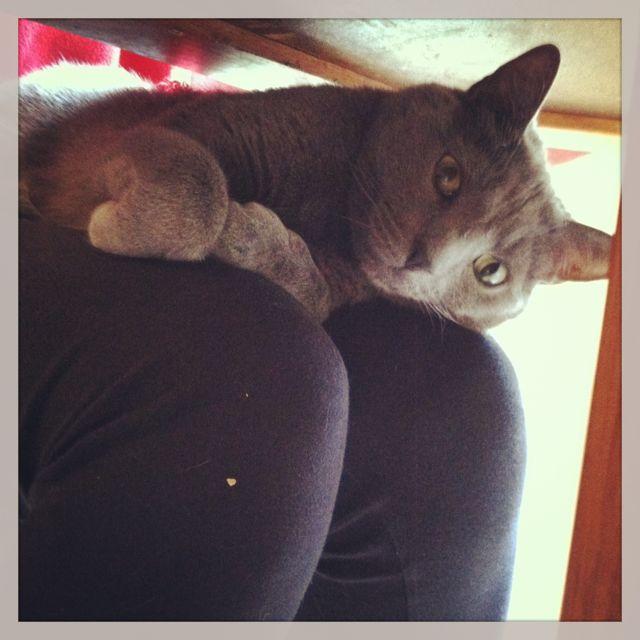 Lap cat!
————-
In the News
————
 How to workout after sickness, surgery or injury
Nutrition is not just counting calories
Is wheat-free the new Adkins?
Food retailers underestimating calorie content
Healthy Sleep, Healthy Diet
Are only children to blame for the obesity crisis?
Sugar free and diet sodas linked to diabetes 
———————
Did anybody do food prep this weekend?!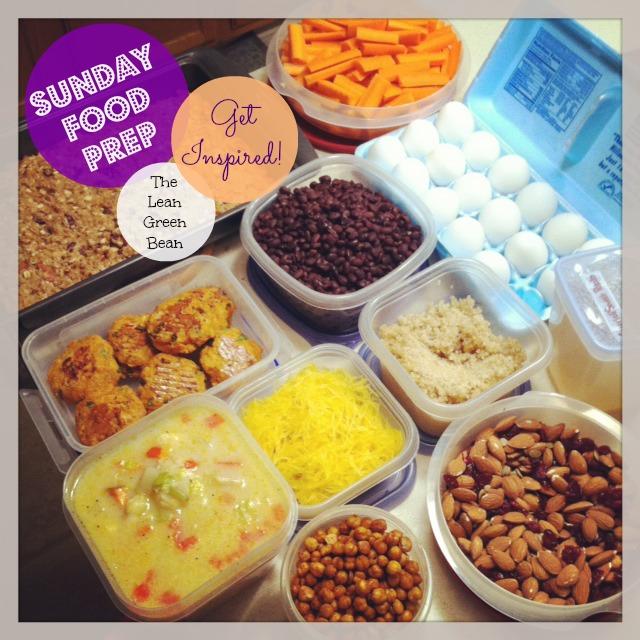 Don't forget to send me a pic next time for my Sunday Meal Prep Inspiration series! Check out yesterday's post (CLICK HERE) if you missed it- lots of great ideas!
Enjoy!
–Lindsay–