Hi Friends!
Time for another round of Bean Bytes. Hope you had a great 4th of July weekend!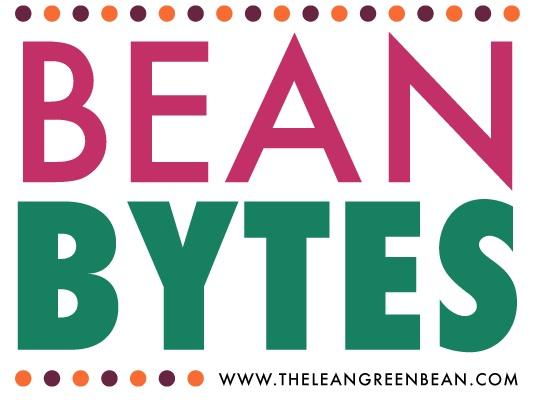 Good reads:
Your Weight Doesn't Matter via The Real Life RD
How Intuitive Eating Convinced Me to Stop Hiding via Grateful Grazer
I Can Only Inspire You With My Food, Not Tell You What to Eat via Rachel Mansfield
Am I Meal Hungry or Snack Hungry? via fANNEtastic Food
Not Every Meal Has to be a Gourmet Experience via Imma Eat That
We Can Never Get These Moments Back via Sarah Kay Hoffman
How to Make Time Slow Down So You Can Enjoy Your Kids via Idealist Mom
Dear #GoodMom: We Have a Problem via Blonde Ponytail Fitness
Parenting During The Easy Years via Happy Healthy Mama
28 Super Simple Tricks That'll Make Your Life Easier (Even if You Only Try One) via The Muse
How to Drop the Good Vs. Bad Food Labels via Delish Knowledge
What Normal Is via Scary Mommy
Focus On How Pregnancy Changed Your Soul via Motherly
Embrace The Magic Of The Threenager via Motherly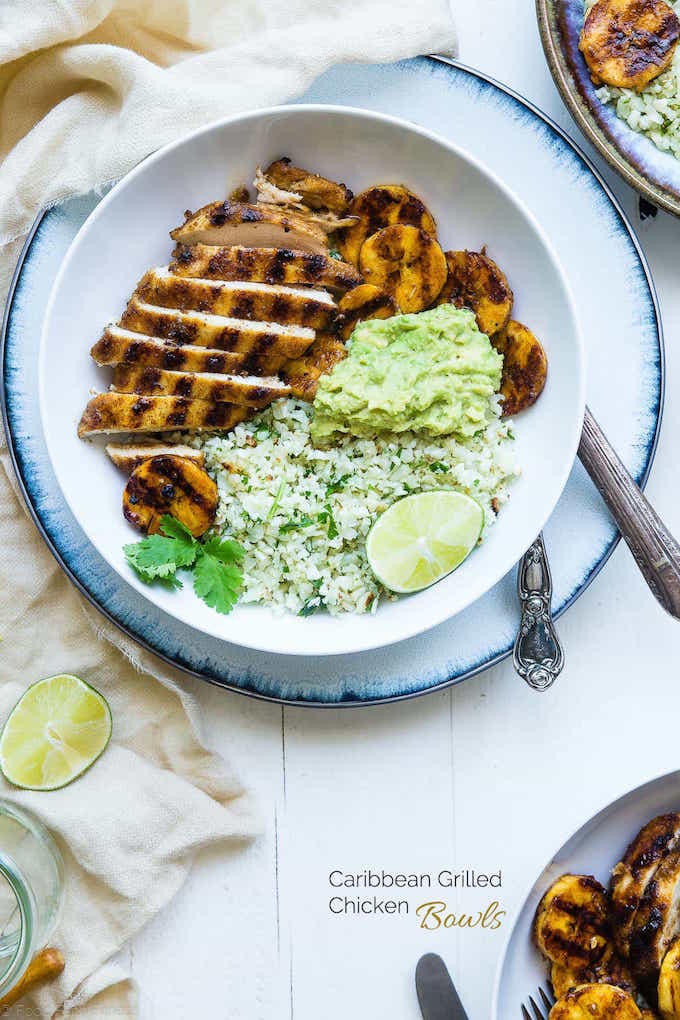 Good Eats:
Summer Tomato Peach Chicken Salad
Caribbean Chicken Bowls With Grilled Plantains
Healthier Sweet and Sour Chicken
30 of the Best Lemon Recipes
Hawaiian Turkey Kabobs
Turkey Satay With Spicy Peanut Sauce
20 Healthy Dinner Ideas That Aren't Salad
Honey Chili Garlic Shrimp
Crockpot Sausage-Stuffed Mini Sweet Peppers
Crab Cakes with Corn Avocado Salsa
Honey Chili Sauce
Instant Pot Taco Hummus
Beef Caprese Skewers
Thin Mint Protein Dough Protein Balls
Whole Wheat Cinnamon Sugar Muffins
Strawberry Frozen Yogurt Pie With Pretzel Crust
S'More's Yogurt Parfait
Chocolate Drizzled Peanut Butter Popsicles
Gluten-Free, Vegan-Friendly, No-Bake Dirt Pie
Ultimate Paleo Cakey Brownie Recipe
No-Bake S'Mores Icebox Cake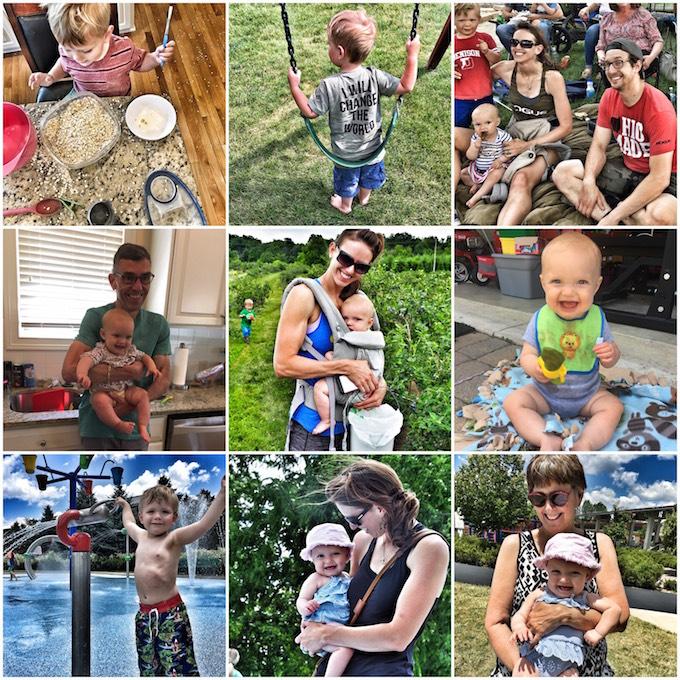 We had a great visit with Mimi and Grandpa!

In other news, we closed our gym. Here's how I shared the news on Facebook last Friday, which was our last day:
Today marks the end of an era as we close the doors to CrossFit 1803 one final time. Two years ago we took a chance on this adventure with high hopes but no real way of knowing how it would turn out.
Now we know. For the past two years, we've gone to the gym almost every single day. We've deepened existing friendships and gained new best friends. We've gotten stronger both mentally and physically. We've cried and we've laughed.
But perhaps most importantly in my mind, as a mom, is the knowledge that we created a place that helped shape our kids.
For the past two years, the gym has been our second home. Were there weeks when it was exhausting to drag a fussy toddler or a screaming baby and a hyperactive toddler back and forth to the gym once, sometimes twice, a day? Of course. Were there early mornings and late nights and outside events we had to miss? Yes.
Was it worth it? Absolutely.
Because you know what else there was? There was a place where we could bring our kids every day to interact with an amazing group of people. There were extra sets of hands to hold that fussy baby. There were extra sets of eyes to watch that hyperactive toddler. Every single person that came through our gym treated our kids with nothing but kindness. They played with them. They talked to them. They taught them. They loved them.
Our kids got to spend 2 years watching people work hard, have fun, get strong and enjoy life. And while they might not remember all the hours they spent at the gym, I certainly will. And I have no doubt that Chase & Alyssa (and Brett & I) are walking away from this adventure better people than we were when we started.
So thank you. To every single person who has been a part of this journey. We love you.
(Here's a little video that shows my gym babies growing up over the past 2 years!)

I know most of you guys didn't get to visit the actual gym, but so many of you supported us from afar two years ago when we announced we were opening and continued to follow our journey via social media. We appreciate the support!
We've spent the past week clearing out the gym. It came down much quicker than it went up! It's sad to think that we'll no longer have the gym to go to every day but we're looking forward to embracing more family time and enjoying the rest of summer. Hubby is also working hard on organizing and setting up our new garage gym.
I'm taking the rest of the week off since hubby is on vacation so I'll be back next week!
Enjoy!
–Lindsay–