Hi Friends!
Time for another round of Bean Bytes!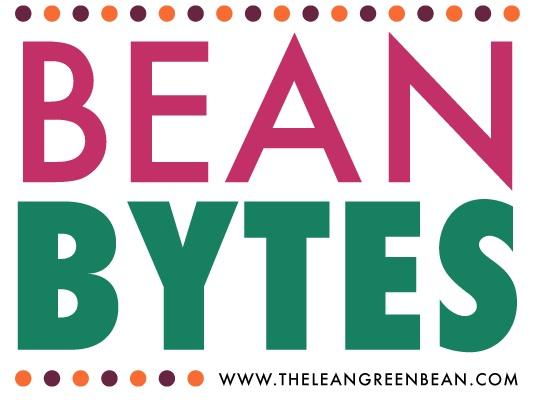 Good Reads:
How Eating Intuitively Helped Me Live More Intuitively via Hummusapien
How Space Influences What We Buy via Becoming Minimalist
127 Time-Saving Keyboard Shortcuts for Social Media Marketers via Buffer
3 (Surprising) Reasons Your Blog Isn't Ranking + What To Do About It via Danielle Zeigler
A Device To Control Screentime For Your Kids via Scary Mommy
4 Tips To Avoid Wishing Away Summer With Your Kids via Milwaukee Moms Blog
5 More Minutes via Scary Mommy
20 Essential Truths Women Over 50 Want To Share via Huffington Post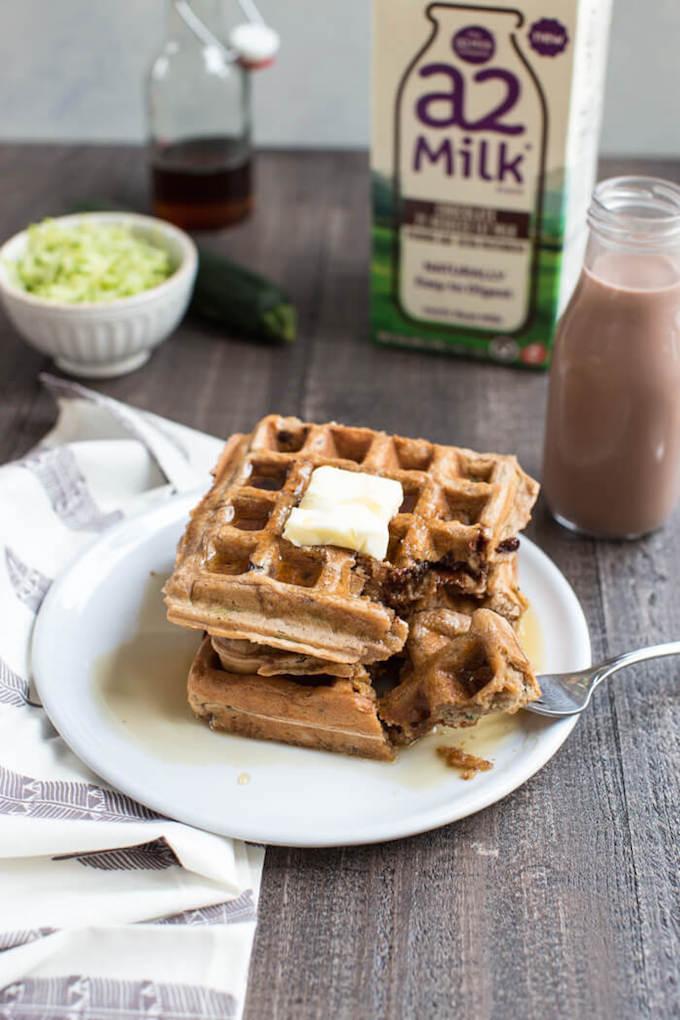 Good Eats:
Chocolate Milk Zucchini Waffles 
Lime Corn Salad
12 Healthy Whole Grain Salads to Try
Ginger Cookie Healthy Energy Balls
PB&J Smoothie
Refreshing Ginger Pineapple Smoothie
Maple Cashew Chocolate Chip Cookie Milkshake
Sweet Corn and Raspberry Swirl Ice Cream
Chipotle Ranch Chicken Burgers
Broccoli Citrus Salad
Grilled Chicken Parmesan
Grilled Corn and Avocado Salsa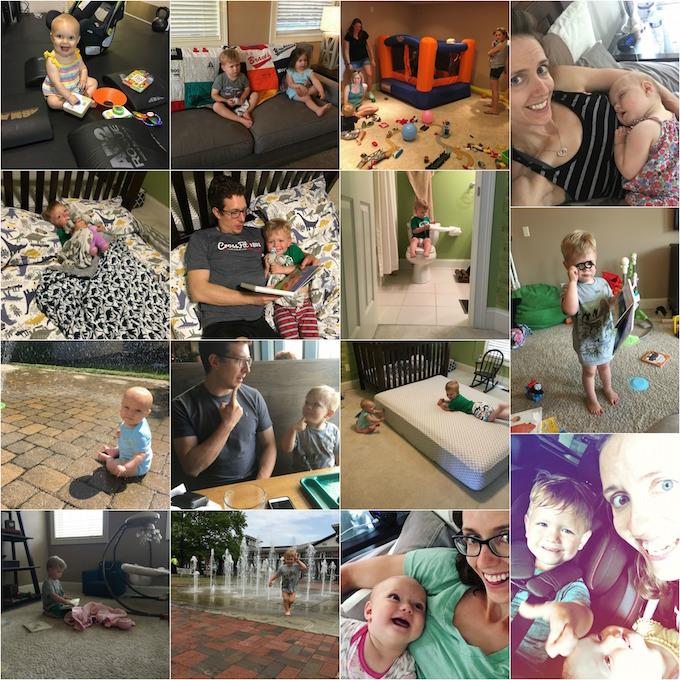 We had a big week around here. During the week we had several adventures – checked out a friend's new restaurant and got caught in the rain, checked out the fountains, played in the sprinkler. On Friday, Squish finally climbed out of his crib. He could have done it about a year ago and climbs on pretty much everything…but until now hadn't tried to escape his crib. I had a feeling it was coming and had been really waiting for it for about the past two weeks. Sure enough, on Friday afternoon he popped right out of it like it was no big deal. So Friday night we set up his big boy bed.
I was super nervous about whether we'd be able to get him to stay in it and go to sleep, but he's actually doing quite well! Aside from getting up a fair bit earlier since he's no longer stuck in his crib, he's doing a good job going to bed and even doing well at nap time so far…so I'm grateful for that!
On Saturday, Little Miss had her first two poke through. She had a rough couple of days but lots of snuggles and some Tylenol helped us through it. Saturday night we had some fellow toddler and baby parents over and it was a lot of fun. The kids all did great together and it was so nice to hang around with some fellow parents who don't judge how messy your house is and embrace the chaos of parenthood!
Little Miss also had a slight skin reaction to something she ate. I'm thinking it might be a mild peanut or egg allergy so we're going to try to get that narrowed down over the next few weeks.
That's about it! How was your week?
Enjoy!
–Lindsay–