Hi friends!
Time for another round of Bean Bytes! We're keeping things a bit light this week since I was on vacation last week and didn't do as much blog reading as usual.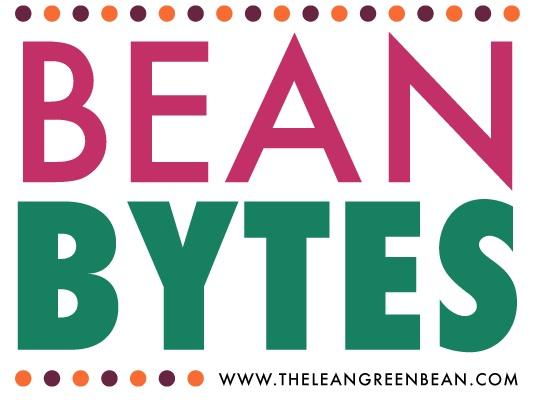 Good reads:
For the Intuitive Eating Haters…This Post Is For You via Imma Eat That
Why All Future Dietitians Need to Understand the Downsides of Dieting via Body Kindness
9 Reasons I'm a Whole30 Dropout via Sarah Kay Hoffman
Choosing CAREfrontation over Confrontation via Carla Birnberg
Please Stop Telling Me to Love My Body via Man Repeller
Talking to Your Kids About How to Treat the Opposite Sex via Monica Swanson
How The Tricky People Concept Saved My Boys via Family Share
The 7 Diet Words This Dietitian Wants You To Stop Using via Alyssa Rumsey RD
When Your Child Stops Being A Kid via Scary Mommy
Your Child Is Human Too via Motherly
Mom's Post About Not Making Her Kids Share Should Be Required Reading via Scary Mommy <– this
You Can Do Hard Things via Fitnessista
Breakfast:
Gluten-Free Chocolate Raspberry Pancake Bread
Overnight Oatmeal Six Ways
Lemon Poppyseed Oatmeal Pancakes
Blender Peanut Butter Banana Oatmeal Waffles
Cornbread Pancakes
Dinner:
Grilled Naan Pizza with Strawberry Chicken and Avocado
Greek Turkey Burgers with Tzatziki Sauce
Patacon Burgers
Loaded Carnitas Puffed Tacos
Cheesy Beef Rice Skillet
Sides:
Roasted Veggie Mac and Cheese Cups
Carrot Fritters
Maple Tahini Salad Dressing
Carrot Salad with Feta and Pistachios
Quick & Easy Homemade Cornbread 
Dessert:
Chocolate Chip Cookie Cake
Vegan Raspberry Oatmeal Bars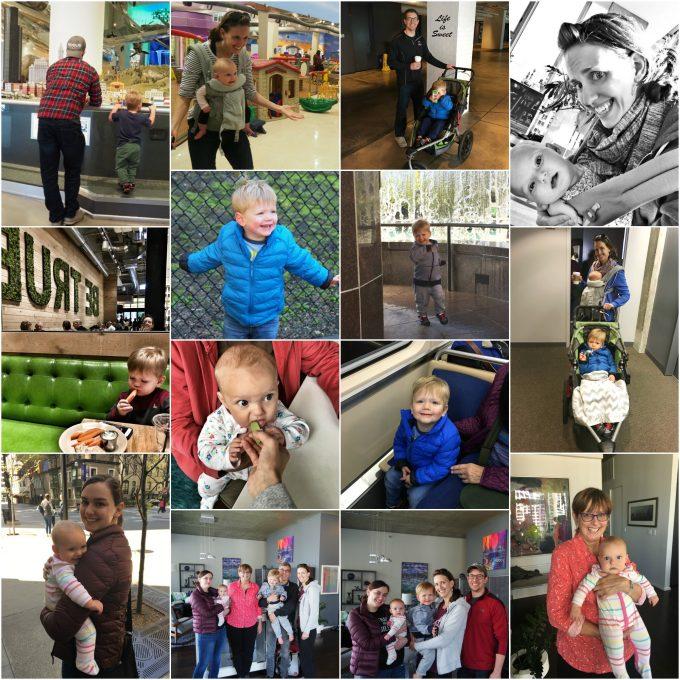 Last week we packed up the kids and drove to Chicago to spend a few days with my parents and sister. We left Wednesday evening and arrived around 11pm. Despite the fact that it rained almost the entire way there, the car ride went well. Little Miss slept the ENTIRE ride. I cannot tell you the last time she slept six hours straight. Maybe never. If you need me i'll be hiring a chauffeur to drive us around for hours on end from now on so we can both sleep.
Squish stayed up the majority of the ride but was well behaved. When we got there, we attempted to let him sleep on an air mattress (ie out of the crib for the first time ever). It didn't go well. It took us 3 hours to get him to bed and we eventually ended up just putting him in the pack and play that we had set up for the baby.
It wasn't exactly a relaxing vacation. My parents live right in the city so it gets light and loud very early. Our days started early, we crammed a lot in and we walked a ton…but it was so much fun! We went to the children's museum at Navy Pier, the field museum to see the dinosaurs and the center for science and industry to see the trains. We enjoyed dinners out, a nice brunch and a lot of long walks.
Both kids were pretty well behaved. I wore the baby everywhere and hubby pushed Squish in the stroller which were workouts of their own! Little Miss turned six months and my sister was officially sworn in as a lawyer! The drive home was sunny, the baby slept the first 4 hours and Squish slept about the first half of the drive and we got home around 7pm Sunday. All in all a great trip and we can't wait to head back in October.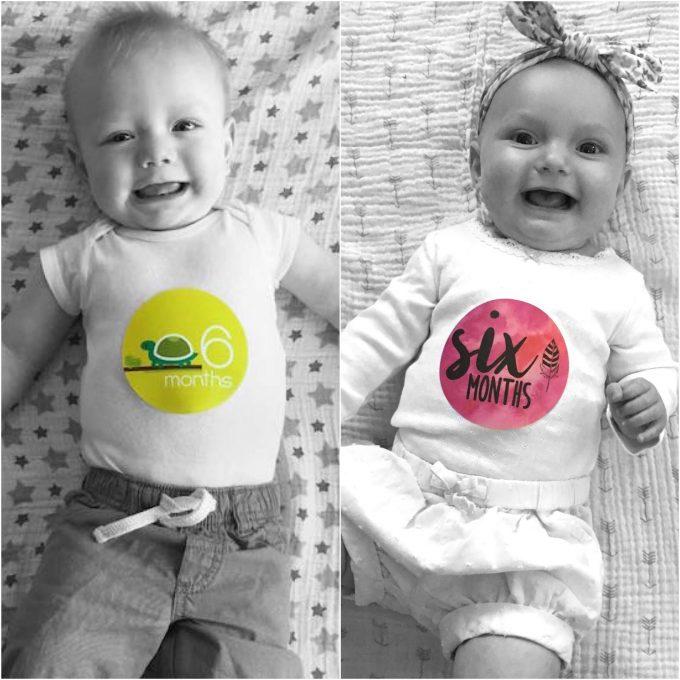 Bright and early yesterday morning I was at the doctor with both of them for their 6 month/2.5 year checkups. Here's a side by side of them at six months. Squish was 20 pound, 5 ounces and 28 inches (90th and 95th percentile). Little Miss is 16 pounds, 12 ounces and 27 inches (63rd and 89th percentile).
I was able to disconnect from my computer for a few days which was nice…and now i'll be spending the rest of this week getting caught up!
How was your weekend?
Enjoy!
–Lindsay–