Hi friends!
Time for another round of Bean Bytes.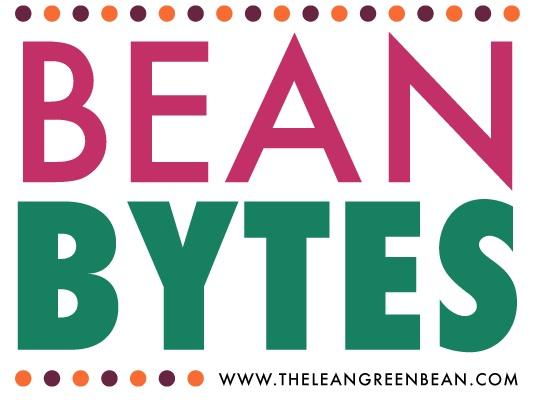 10 Good reads:
Three New Years Resolutions You Should Make in 2017 via Avocado a Day
Oprah & Weight Watchers via Imma Eat That
What It's Really Like to Live At Home For a Year (As An Adult) via In It 4 The Long Run
Adding, Not Subtracting, for a Healthier New Year via fANNEtastic food
The Dangerous Game of the Feeding Interval Obsession via Emma Pickett
How a "Flexible Goodies Policy" Can Help You Manage Sweets With Your Kids via Real Mom Nutrition
Small Batch Baking Tips via Dessert For Two
100 Tips & Tricks Professional Bloggers Use to Make Their Job Easier via Hubspot
Daughters Can Be Daddy's Helper Too via Scary Mommy
New Guidelines on Introducing Peanuts via NIH

10 Good Eats:
Sweet and Spicy Roasted Vegetable Tofu Hippie Bowl
Blueberry Oatmeal Anytime Bars
The Ultimate Cauliflower Waffle Breakfast Sandwich
Meyer Lemon Ricotta Scones
Vegan Cookie Dough Oatmeal Breakfast Bars
Tropical Turmeric Smoothie Bowl
Healthy New England Seafood Chowder
Sweet Potato Shepherd's Pie with Mushroom Onion Gravy
Homemade Chicken Sausage with Spinach and Onions 
25 Quick and Healthy Plant-Based Snack Ideas
Cranberry Ginger Mimosas with Homemade Ginger Simple Syrup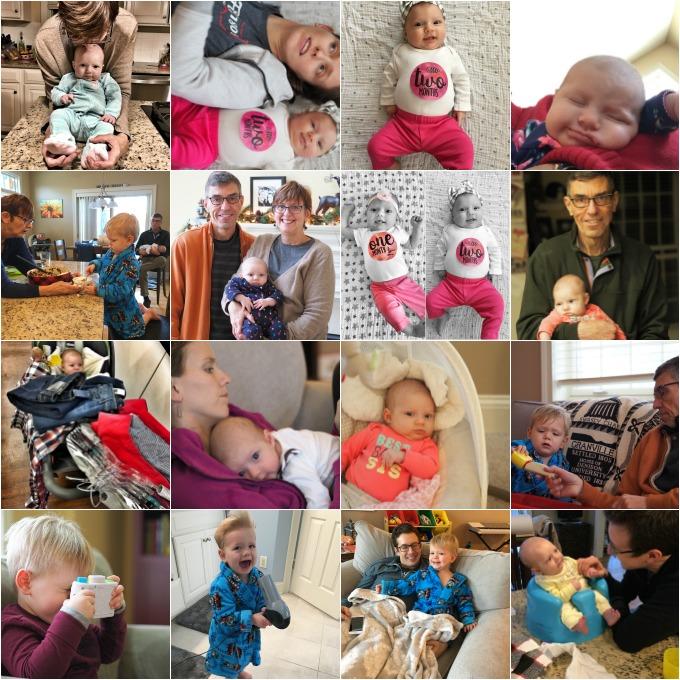 Mimi and Grandpa came to visit
Squish is obsessed with his bathrobe
Alyssa turned 2 months old
I went shopping for myself for the first time in 2 years.
How was your week? Tell me the best thing that happened!
Enjoy!
–Lindsay–