Hi Friends!
Time for the first Bean Bytes of 2017. Here are some good reads to kick off your week!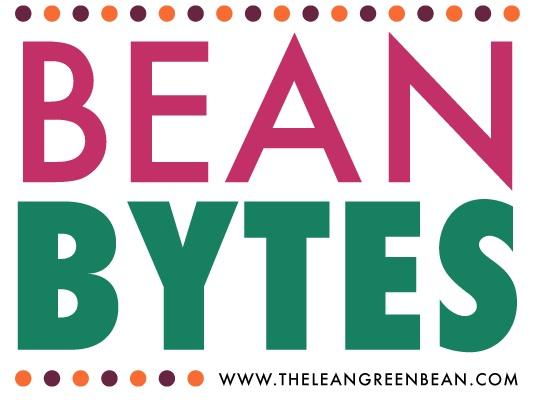 Good Reads:
4 Ways To Improve Your Body Image Immediately via Girls Gone Strong
How to Let Go of Perfectionism (and perfection around food) via Kara Lydon
Why You May Need To Rethink Your "Ideal Weight" via Girls Gone Strong
2016 Reflections: I Am More Than a Food Blogger via Hummusapien
You Don't Need To Challenge Your Food via Medium
Dear Dads: Here's What Your Children's Mother Really Needs From You via Scary Mommy
How To Raise Charitable Kids via Fatherly
Babies & Kids:
20 No-Added Sugar Snacks for Kids via Mom to Mom Nutrition
Dear Stranger, Here's How to Speak To My Shy (Selective) Kid via Becky Thompson
Would You Trust Your Kids With a Whole Plate of Cookies? via Real Mom Nutrition
How to Raise a Mindful Eater  via Maryann Jacobsen
How To Teach A Child They Can Do Hard Things via Steam Powered Family
Tips & Tricks:
Runner Hacks-How to Make Your Own Locking Shoelaces via Run Wiki
30 Things I've Done to Simplify My Life via Mind Body Green
What to Do with Old Shoelaces–Upcycled DIY Headbands via Run Wiki
29 Achievable Things To Do In January via Real Simple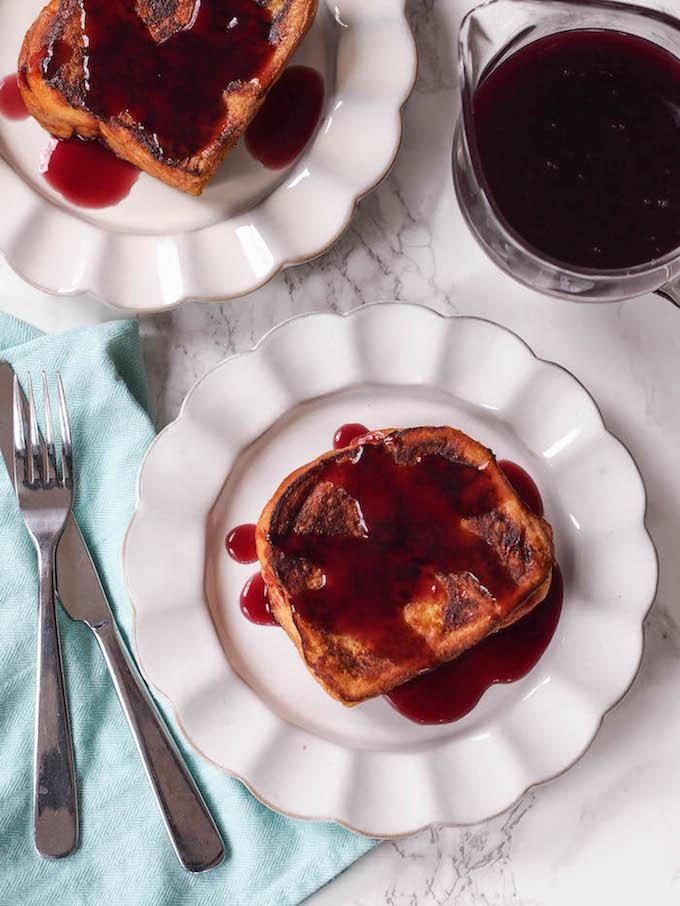 Breakfast:
Ricotta Stuffed French Toast with Grape Syrup
Greek Yogurt Cinnamon Streusel Coffee Cake
Amazingly Wholesome 5-Ingredient Banana Bread Muffins
Gluten-Free Cranberry Pecan Breakfast Rolls 
Dinner:
Homemade Colombian Patacones
Cheesy Short Rib Stuffed Taquitos
Crockpot Sweet Chili BBQ Kielbasa
Cheesy Pork Enchiladas with 10-Minute Smoky Enchilada Sauce
Slow Cooker Peanut Chicken
Roasted Garlic Alfredo Spaghetti Squash Pasta 
Sides:
Warm Wild Rice Salad with Cranberries, Pecans, and Goat Cheese
Roasted Garlic Whipped Feta Crostini 
Fluffy Beer Biscuits
The Very Best Pressure Cooker BBQ "Baked" Beans
Snacks:
Slow Cooker Spinach and Artichoke Dip
Candied Spiced Nuts
Marinated Cheese Christmas Wreath
Cranberry Ginger and Almond Crunch Muffins
Peppermint Mocha Energy Bites
Dessert:
Overnight Cinnamon Rolls with Cream Cheese Frosting
Vegan Glazed Molasses Oatmeal Cookies
No-Bake Chocolate Peanut Butter Oat Bars
Snickerdoodle Buckeyes
Soft and Chewy Chai Spiced Oatmeal Snickerdoodles
Paleo Almond Butter Chocolate Fudge
Easy Lemon Bundt Cake
Chocolate Sweet Potato Pudding
Peppermint Mousse Black Bottom Pie
Vegan Skillet Brownie
Homemade Peppermint Bark Granola Bars
Paleo-Friendly Carrot Cake Bars
Grain-Free Night-and-Day Cupcakes

Annual picture
Duck Donuts
Bows
Tears
My loves
Tacos
Smiles
Trains
Snapchat fun
Let's chat!
What's the best thing you read lately?
Enjoy!
–Lindsay–