Hi Friends!
It's Monday. That means time for more Bean Bytes.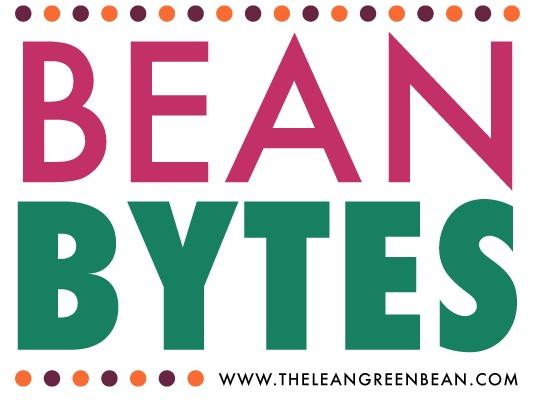 ———–
Link Love
————
Monday
Helpful tips about images in blog posts:
The Definitive Guide to Using Images on Your Blog via Shareaholic
This bothers me just like it bothers her:
Do you know what happy calories are via Foodtrainers
Just did this:
Facebook Stalkers Beware- Clear yYour FB Searches via Katy Widrick
Free workout videos coming up!
Summer Bodies are made in the winter via Renewed Fitness
Lots of great info:
How to Build Influence on Social Media via Chef Katelyn
Tuesday
Great message:
Hard Does Not Mean Impossible via Running Rachel
Astounded and honored to be included in this list:
60 Must Read Health & Fitness Blogs for 2013 via Greatist
Wednesday
Want these!
Chipotle black bean stuffed peppers via A Couple Cooks
Love healthy snacks- great ideas here:
Healthy Snack Ideas via Nutritious Eats
This saves my life every day. you all should use it.
Buffer App & Google Chrome Extension via Then Heather Said
Thursday
It's all about the knees.
5 exercises to strengthen your knees via Love Life Surf
Workouts while recovering from a knee injury via FitKnitChick
Great advice for group runners
Pack Rules via Miss Zippy
Loved this:
Stop playing the victim- choose to be the hero of your own life via Strong Inside Out
Love me some black beans:
Buying, Storing and Cooking Black Beans via Project Eat Me
My editorial calendar saves my life.
Editorial Calendars 101 via Shareaholic
*side note- if you're a blogger and you're not reading the shareaholic blog, start now. So much good info.
Great reminder:
You may need more calories than you think via Go the extra Mile
love bodyweight workouts:
13 Legit reasons to start bodyweight training via Greatist
Friday
Loved this:
5 Reasons to let go of perfection via Savvy Sassy Me
Totally agree with this:
Why Fast is Relative via Run Fit Kin
Great Tutorial on homebrewing Kombucha
Cotter Brew via Cotter Crunch
——————–
Scenes from the Week
——————–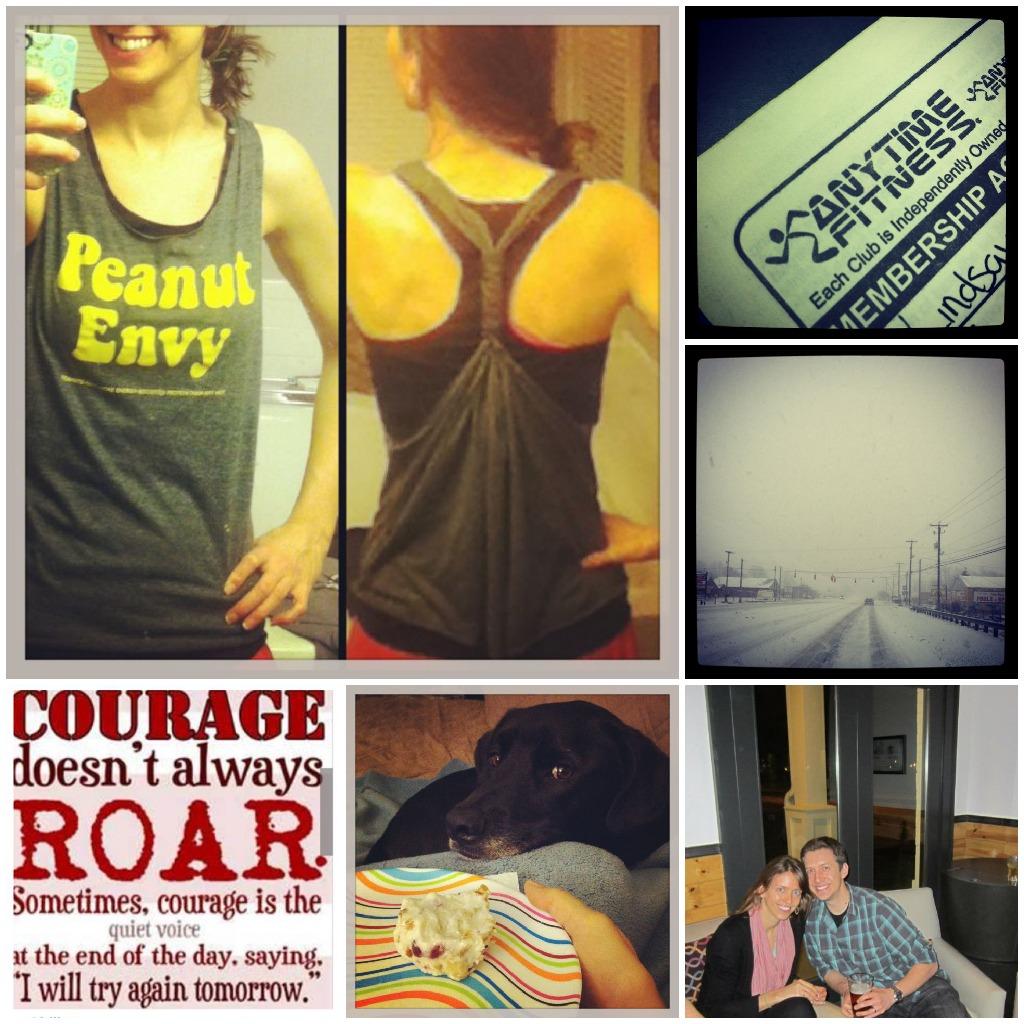 1. I made my own tanktop out of a t shirt that was too big. Love it.
2. Anytime Fitness is FINALLY opening right around the corner. Can't wait.
3. We had some terrible weather on Friday.
4.We're cute.
5.  He's cuter…even when he begs.
6. Quote Love.
————–
In the News
————–
Stigma against obese people the last acceptable prejudice
How to help an overweight spouse lose weight
Diet soda not necessarily better
Restaurants turn camera shy
Report questions AND's sponsor ties
Grocery store bans products marketed towards kids with cartoon characters
Try smaller bites and sips to eat less
Clearer food labels might help with healthy food choices
That's all for today!
Enjoy.
–Lindsay–