Hi friends!
Time for another round of Bean Bytes!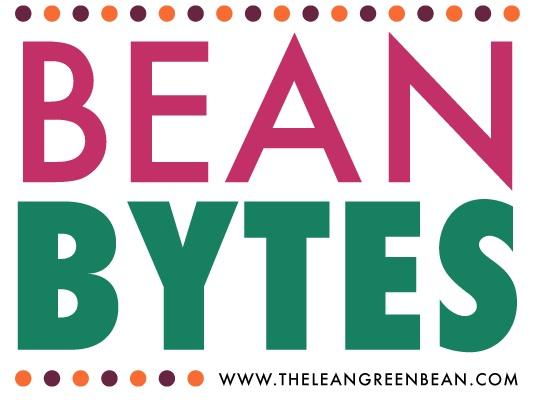 Good Reads:
Podcast: How To Eliminate Self Criticism To Improve Your Strength & Fitness via Lifting Revolution
Positive Body Image Isn't Passive – It's An Active Process via The Real Life RD
A Friendly Holiday Suggestion From a Mom with Too Much Stuff via Jama Oliver
17 Tips to Keep You Safe on Your Next Outdoor Solo Run via Run Wiki
Birth Order: What Youngest Kids Need Most from their Parents via The GromMom
7 Great Books That Teach Kindness to Kids via A Healthy Slice of Life
Easy Homemade Play Dough via Steph's Bite by Bite
57 Holiday Gift Ideas for Babies & Toddlers via Sarah Kay Hoffman
The 10-Minute Hack That Makes it Much Easier to Pick Up a New Habit via The Muse
5 Ways to Raise a Brazen Girl (or become a BRAZEN woman). via Carla Birnberg
7 Better Habits You Can Pick Up Without Putting in Any Effort via The Muse
How to Create an Energizing Morning Routine in 5 Steps via In It 4 The Long Run
Over 40? 5 Health Investments You Need to Start Making Now via Maryann Jacobsen
How To Make Flower Balls With Coffee Filters via The Sits Girls
Slackbot's the Personal Assistant You Didn't Even Know You Had via The Muse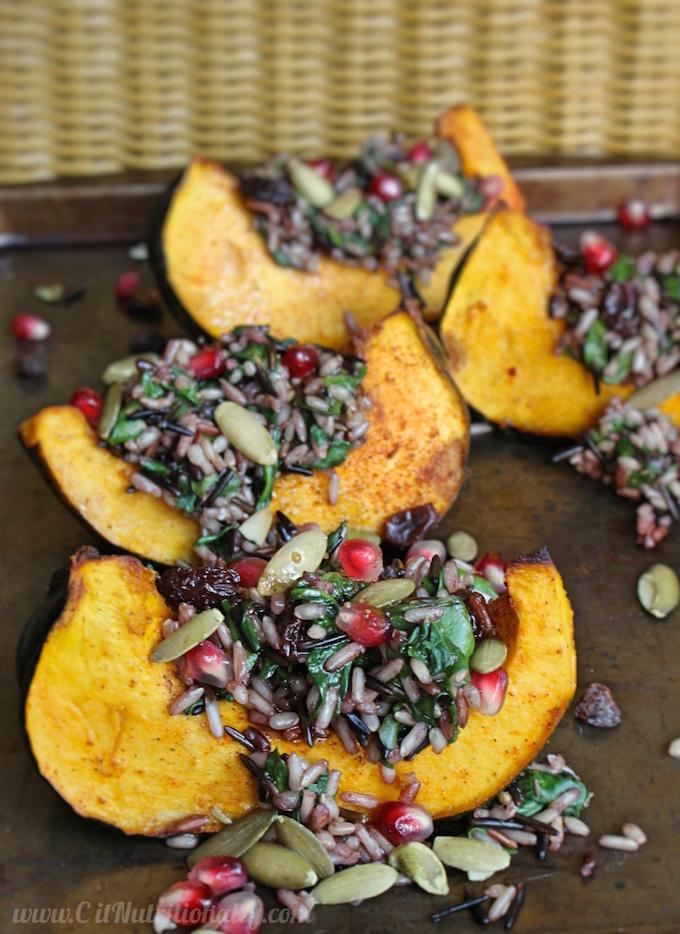 Good Eats:
100+ Vegetarian Power Bowls
Wild Rice and Acorn Squash Wedge Salad
Wild Blueberry Crumble Bars
Grain-Free Pumpkin Cinnamon Rolls
8 Healthy Instant Oatmeal Cups You Can Make At Home
Easy (and healthy) Baked French Toast with Bananas
Parmesan Crusted Chicken Caprese Salad
Harvest Cobb Salad
100 Paleo Make-Ahead and Freeze Recipes
Cajun Baked Salmon Cakes
45 Healthy Freezer Meals to Help You Reclaim Dinner Time!
Chicken Caesar Spaghetti Squash Bake
Cranberry Balsamic Pork Chops
10 Crockpot Freezer Meals to Make When Chicken Breasts are Buy One Get One Free
Teriyaki Orange Roasted Chicken
Creamy Turkey Artichoke Casserole 
Wild Blueberry Lemon Vodka
Honey Ginger Rum Peach Cocktail 
Four-Ingredient Chocolate Chip Brownies
Apple Walnut Quinoa Crunch
Peppermint Brownies
Cranberry Bars
Apple Pie Pull Apart Loaf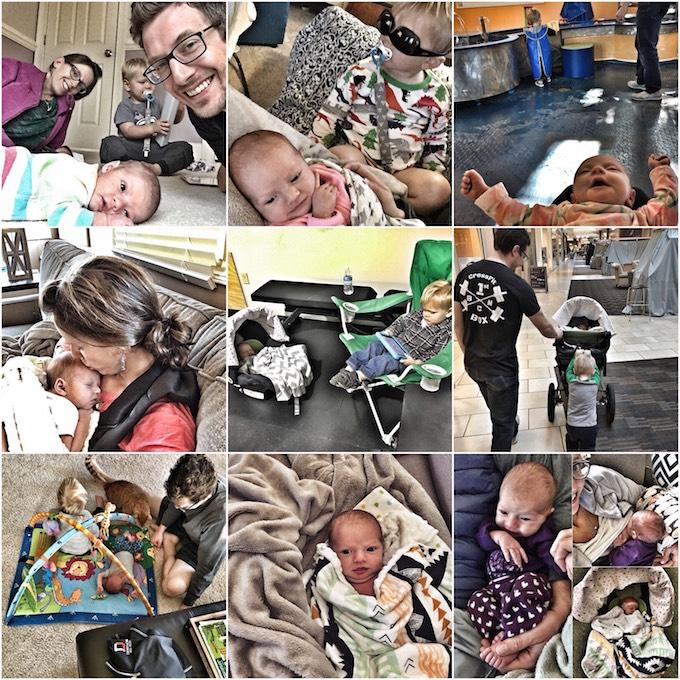 We soaked up our second week together with lots of family time, a few excursions to the gym, swimming lessons, the mall, the science museum etc. There was a train exhibit at the science museum that Squish LOVED.
Little Miss is doing well. At her weight check last Tuesday she was back up to just above her birth weight. She eats pretty much constantly, which is exhausting, but despite that, I'm so grateful breastfeeding is going better this time around.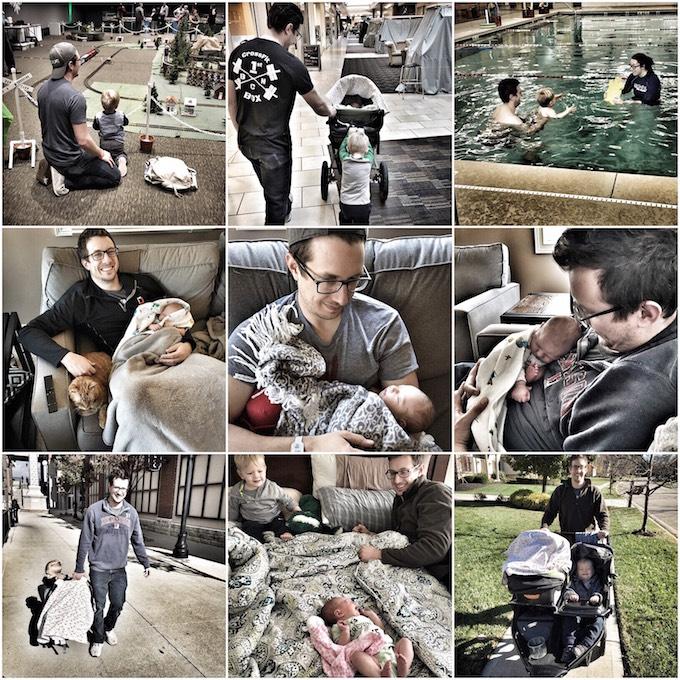 Yesterday, hubby went back to work. It was so nice to have him home for two weeks and there's no way I would've survived without him. He changed a million diapers, entertained Squish for hours and so much more.
I survived my first day alone with the two of them but am excited that today my parents are coming into town for the holidays!
Have a great holiday everyone!
Enjoy!
–Lindsay–