Hi Friends!
Time for another round of Bean Bytes!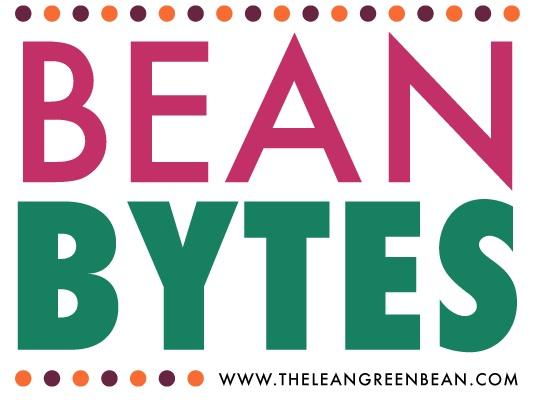 Keeping It Real:
Exercise and Me.  via Imma Eat That
So You've Tried Everything… via Avocado a Day
The Case for Putting Your Husband Before Your Kids via Happy Healthy Mama
Living in a World Obsessed With Weight via What's For Eats?
Goals versus Intentions via Carla Birnberg
What I Don't Want My Kids to Believe via Becky Thompson
Teach Your Kids to Pack Their Lunch via Real Mom Nutrition
3 Tips for Flying on the Cheap via Sprint 2 The Table
How to Make Your Own Placemats via Best Little Nest
What I Wish I Knew Before I Started Blogging – 14 Bloggers Share Advice via BGB Community
13 Years of C&Z: 13 Lessons for Blogging and Life via Chocolate & Zucchini
Why, When, and How to Update Your WordPress Permalinks via Katy Widrick
Motherhood is Better via Scary Mommy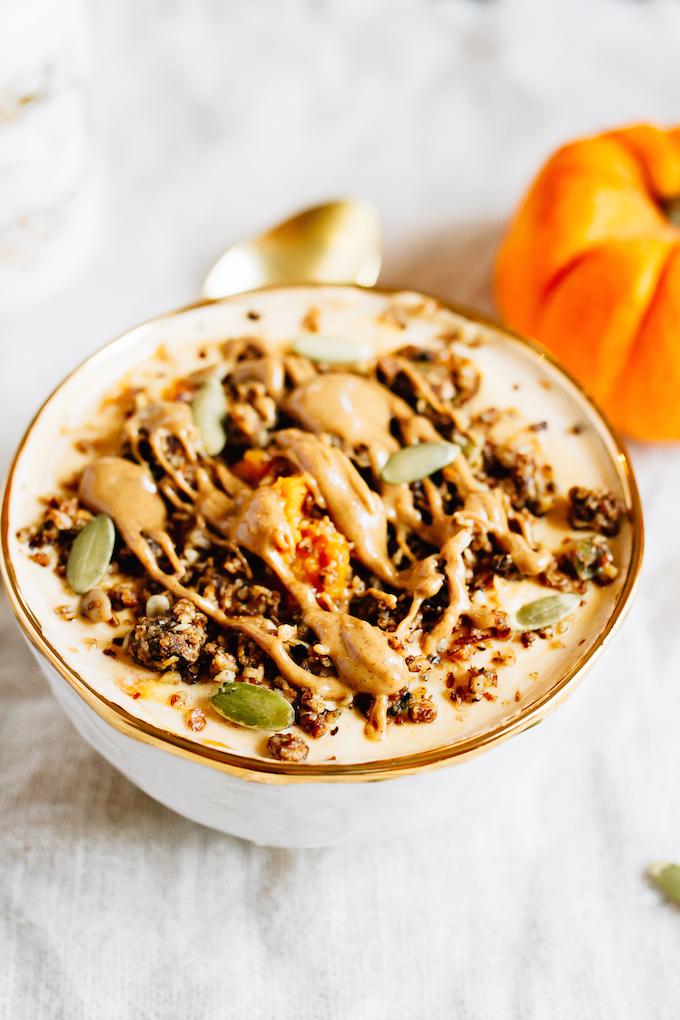 Breakfast:
Protein Packed Pumpkin Pie Yogurt Bowl
Paleo Sticky Coffee Cake Muffins
No-Bake Blueberry Muffin Donut Holes
Flourless Sweet Potato Muffins
Pumpkin Pancakes with Cinnamon-Bourbon Syrup
Smashed Sweet Potato and Avocado Toast
Lunch:
"Pho" Slow Cooker Pulled Pork Sandwiches
Paleo Butternut Apple Chicken Salad with Creamy Maple Dressing
Asian Peanut Noodles for One
Baked Garlic Bread Meatball Subs
Dinner:
One Pan Roasted Squash, Sausage and Apple Bake
Skinny Orange Chicken Casserole
Pizza Casserole
7 Beef Recipes To Cook Now and Freeze for Later
Slow Cooker Italian Sausage Risotto
Sauteed Chicken and Apples with Rosemary
20 Healthy Freezer Friendly Meals
Sides:
Honey Beer Bread
Easy & Healthy 5-Minute Sauces
Asian Southwest Fusion Easy Kimchi
Avocado Pesto
10-Minute Chia Jam
Crispy Brussel Sprouts with Thai Sauce
Healthy Sweet Potato Casserole
Dessert:
Pumpkin Snickerdoodles
Sweet Potato Pecan Scones with Maple Frosting
Oatmeal Chocolate Chip Bars
Vegan Banana Spice Cake with Peanut Butter Glaze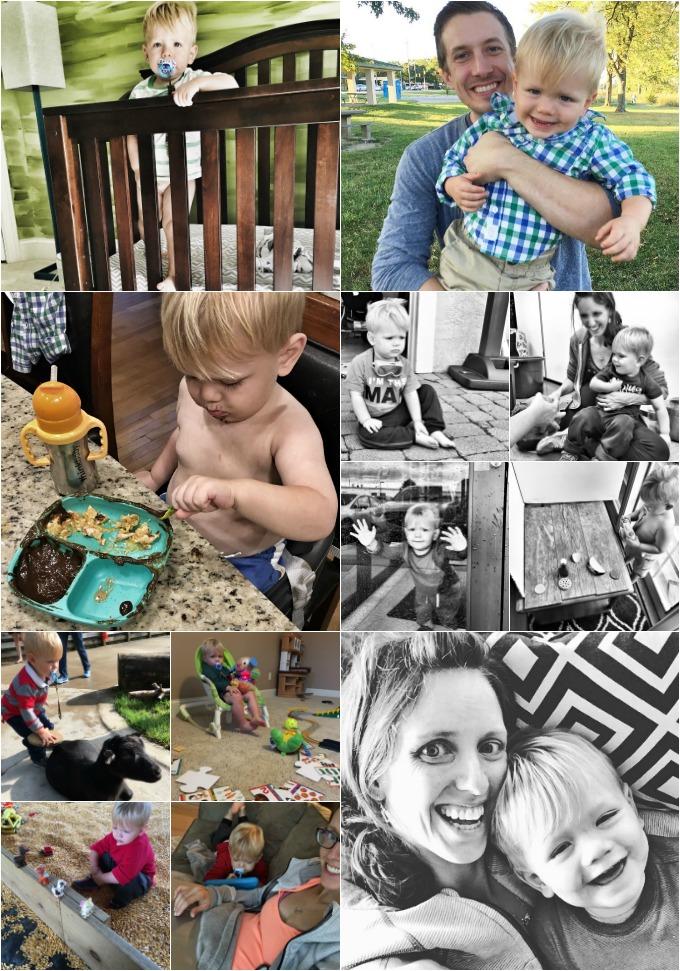 Daddy was gone for 4 days. We survived but we're glad he's home.
We went to the zoo.
We went to a fall festival and got a pumpkin.
He's a little food blogger in training!
Enjoy!
–Lindsay–