Hi friends!`
Time for another round of Bean Bytes! Here's what you may have missed last week.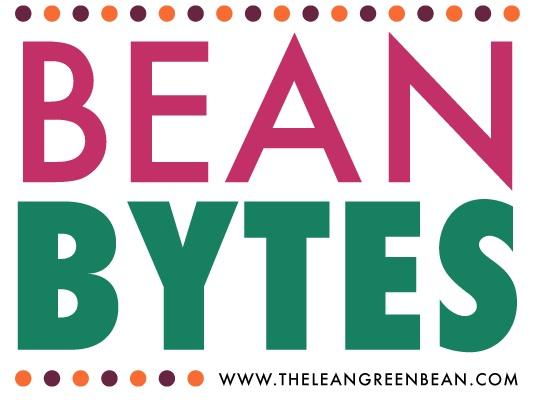 `
Keeping It Real:
#REALWomenWrinkle via Acktive Life
We're all a work in progress. (But this might help…) via The GromMom
Yes, We Are His Parents  via Delights & Delectables
Letting Go Of These Two Words Will Make You Feel Powerful via Girls Gone Strong
When Trying Becomes An Excuse via Erin's Inside Job
I'm Worried About Our White Boys via Scary Mommy
Babies & Kids:
5 Ways to Tame Your Kid Clutter, While Teaching Them Valuable Lessons via Through Heather's Looking Glass
Giving Kids an EduKitchen via Best Little Nest
7 Things Pros Wish Parents Knew About Discipline via Real Simple
Dad's Mood Affects Kids via Scary Mommy
Protect Your Child From Sexual Abuse via For Every Mom
Raising Independent & Prepared Kids via Scary Mommy
Top 5 Dangerous Chemicals To Avoid In Baby Products via Happy Healthy Mama
The Problem With Fat Talk At The Pediatrician's Office via Nursing Clio
Tips & Tricks:
How to Start (and Grow) Your Side Hustle via Katy Widrick
5 Ways To Improve Facebook Videos via BuzzSumo
The Benefits of Fermented Foods via Chicago Health Online
How To Use A Bullet Journal via Katy Widrick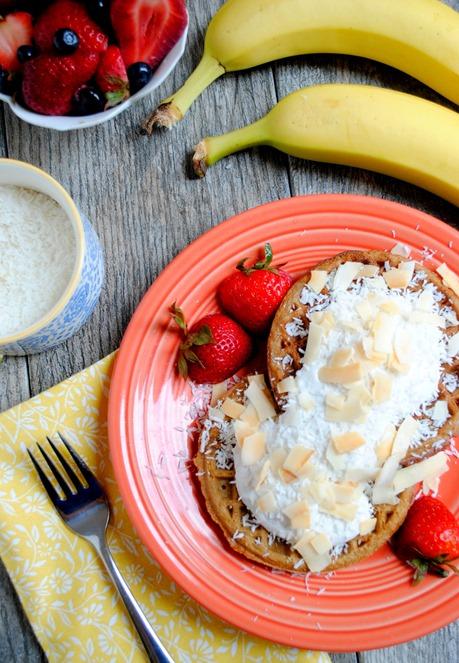 Breakfast:
Whole Grain Chocolate Chip Zucchini Waffles
Triple Coconut Waffles with Maple Vanilla Coconut Cream
5-Minute Coconut Chip Skillet Granola
Carrot Cake Oatmeal Muffins
Easy Peach Crisp
Lunch:
25 Favorite Lunchbox Recipes From Real Moms and Dads
10 Healthy School Lunch Combinations That Kids Love
Dinner:
Goat Cheese and Pistachio Baked Chicken
How to Make Crab Cakes
19 Whole30 Recipes For One
Crockpot Cuban Pork Tacos with Fried Plantains
12 Healthy One Pot Recipes For Easy Weeknight Dinners
Sides & Snacks:
Avocado Summer Squash Pasta Salad
3-Ingredient Tahini Sauce
Cook Once, Eat Twice: Crispy Baked Avocado Fries
PB&J Protein Mug Cake
Gluten-Free Quinoa Pizza Bites
Dessert:
Paleo Almond Butter Donuts
S'Mores Dessert Lasagna
PB&J S'Mores
Vegan Raspberry and Coconut Cream Nutella S'mores
Peanut Butter Sea Salt Cookies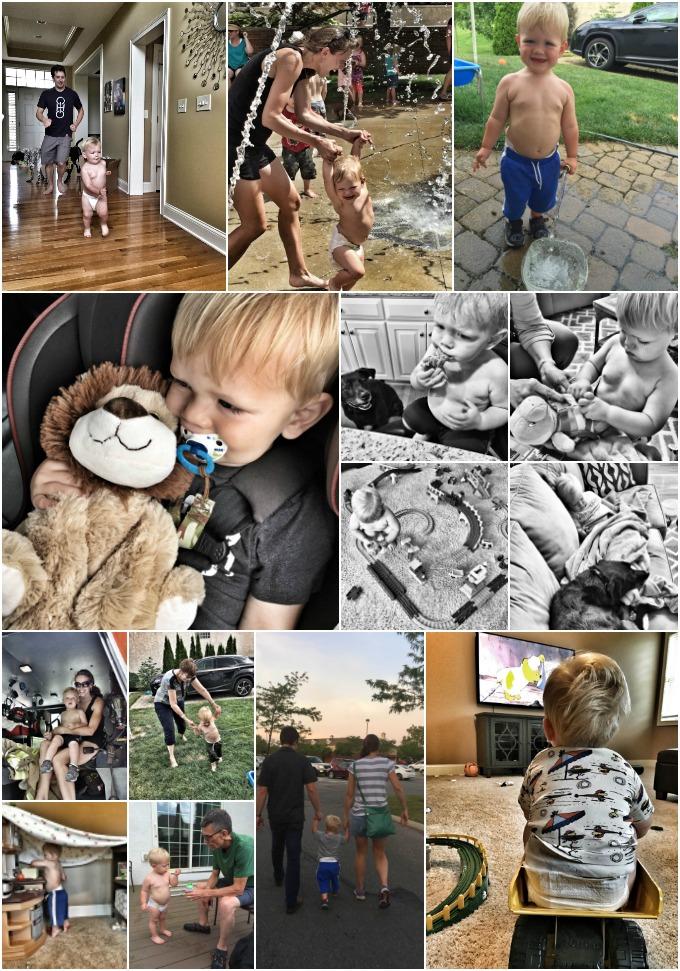 My parents were in town for the past week and it was wonderful! They ran errands for me, entertained Squish so I could get a bunch of work done, cooked us delicious food and more. They're the best. There was lots of bubbles, water play, new toys and running. We bought Squish a Fisher Price GeoTrax train set from a friend when he was like 6 months old. When we showed it to him right after we got it, the trains made him cry…but we knew the day would come when he'd love it.
That day is here and he's obsessed! It's been so fun to watch him learn how to use it. In just a day or two, he learned how to put the trains on the track, use the remote to make them go, hook on extra cars behind the engines and push them gently to get them moving again when they get stuck!
I head to my 28 week OB appointment tomorrow so stay tuned for an update on baby girl soon!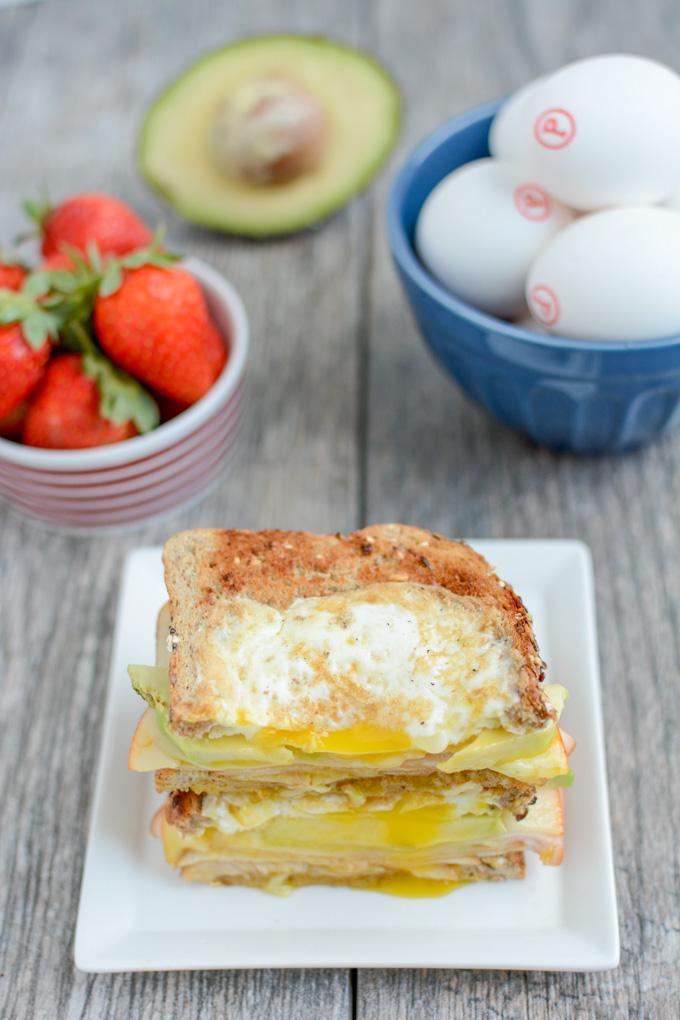 In case you missed it yesterday since I posted a bit later than normal, be sure to check out this Egg-In-A-Hole Breakfast Sandwich. It's the latest in my partnership series with Davidson's Safest Choice Eggs and it's ready in just 5 minutes!
Enjoy!
–Lindsay–