Hi Friends!
Time for another round of Bean Bytes! Here's what you may have missed last week: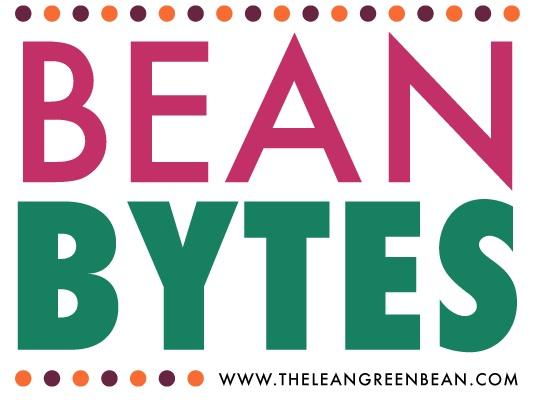 Good Reads:
25 Workouts to Do On Your Lunch Break via Katy Widrick
Tips For Raising Kids Who Love to Read via A Healthy Slice of Life
Helpful Ideas For Vacationing With Kids (and actually enjoying it) via Monica Swanson
How to Not Be a Short Order Cook For Your Family via Mom to Mom Nutrition
Seven Tips For Feeding Tweens and Teens via Real Mom Nutrition
Tonight, The Blankets Stay On the Floor via Renegade Mama
5 Things I Say Frequently To My Children When They Eat via Raise Healthy Eaters
Overcoming Fear of Failure in the Kitchen via A Couple Cooks
7 Types of Awesome Social Media Content Your Brand Can Be Creating Right Now via Buffer
Having 2 Kids Made Me A Better Mom via Scary Mommy
13 Things Nutritionists Actually Want You To Know via Buzzfeed
4 Reasons To Stop Weighing Yourself via Avocado A Day Nutrition
How Much Protein Can Your Muscles Absorb At One Time via Men's Health
Infertility is Real & It Hurts via Huff Post
Stop Policing My Daughter's Appetite via Daily Life
Giving My Kids The Gift of Free Time via Scary Mommy
7 Things To Remember When You "Feel Fat" via Corinne Dobbas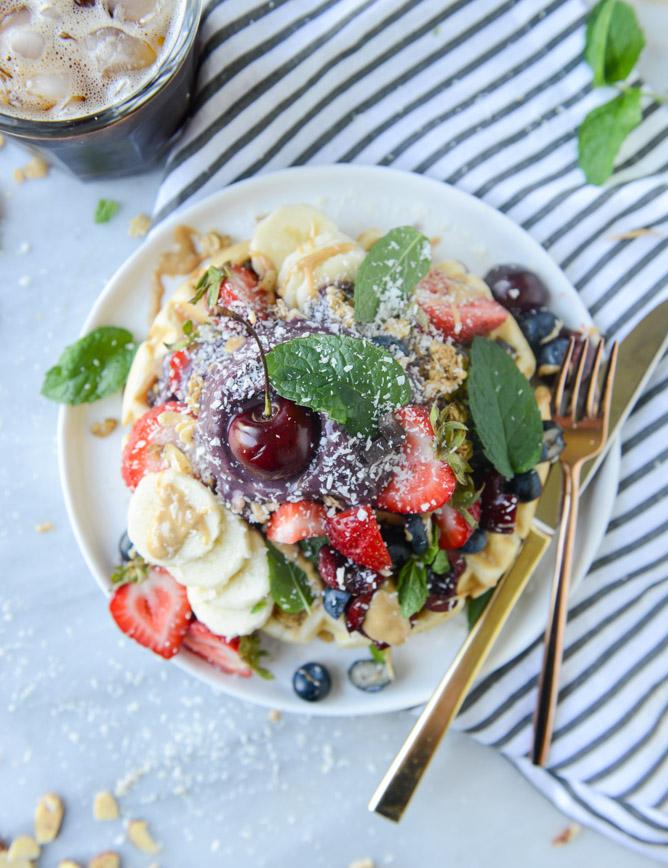 Breakfast:
5-Ingredient Paleo Nectarine Pancakes
Acai Waffle Sundae
Cake Mix Waffles
Chicken Sausage Breakfast Tostadas
Sausage Pizza Sweet Potato Breakfast Hash
Lunch:
Cobb Salad Wraps
12 Healthy Meal-Sized Salads
Peach, Cherry, and Halloumi Salad
Summer Grain Bowls
Dinner:
Toasted Panzanella Salad Bowls
Cheesy Hasselback Zucchini Pizzas
Honey Lime Grilled Avocado Shrimp Nacho Bowls
Coconut Curry Shrimp and Grits
Slow-Cooker Mexican BBQ Sandwiches
20 Must-Try Sweet Potato Recipes
Asian Salmon Burgers
Sides:
Heirloom Tomato Salad With Green Beans and Chevre
Chunky Avocado Jicama Salsa
Fresh Corn Nachos
Vietnamese Spring Rolls
Baked Corn on the Cob
Dessert:
Gluten-Free Vegan Cookie Cake
25 Insanely Delicious Cast Iron Desserts
Strawberry Cashew Cheesecake Dip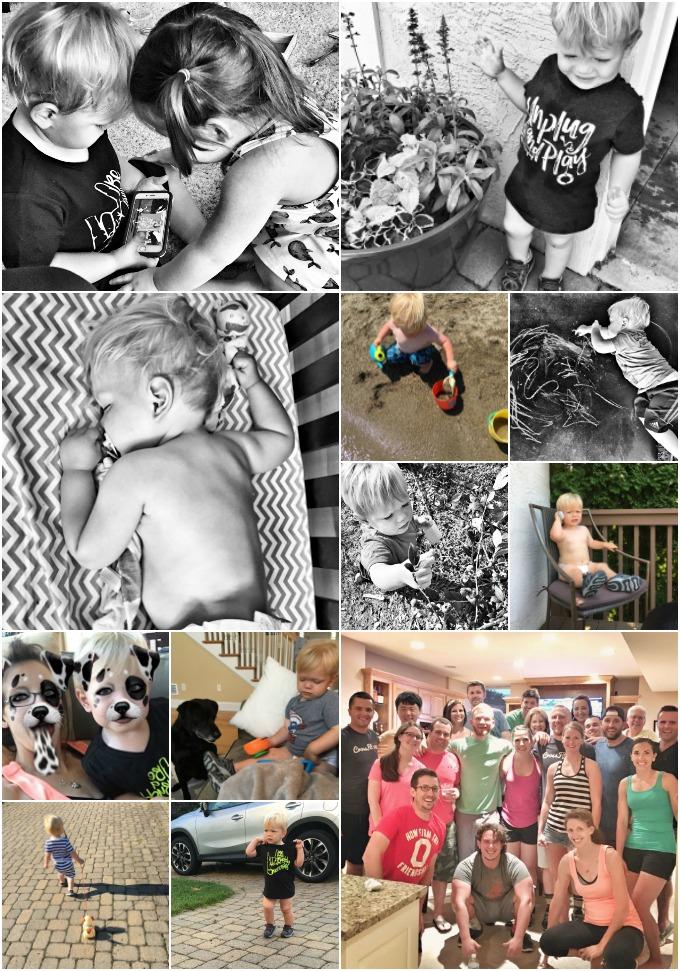 We went blueberry picking. Squish prob ate about 200 blueberries.
I bought him some new t shirts.
He walked his toy puppy.
We said goodbye to some great friends and Crossfit coaches as they moved to Cali.
We slept a little. Not a lot. But a little.
Baby update: I had my 24 week appointment on Friday and the bleed I had is pretty much gone! So that's great news. I was cleared to workout again so jumped at the chance yesterday. Let's just say I'm a little sore today! Baby girl is growing right on track. I'm still feeling pretty sick. We haven't even talked about a name yet. And that's about all the updates I have 🙂
Enjoy!
–Lindsay–