Hi Friends!
Happy Saturday. Time for Bean Bytes 2.0! I got better this week at remembering to save the posts I liked, and even added a short description for you! I also broke it down by days of the week. Not as good as categories, but better than one big lump!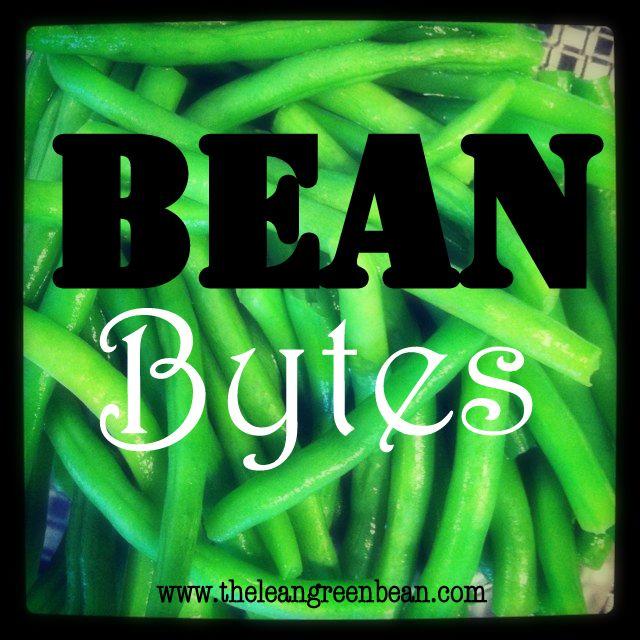 Monday
A brutally honest, yet beautifully written post that everyone should read:
Dear Over-Exercising via Lindsay's List
LOVE this idea from one of my fav ladies!
The Kindness Challenge via Food, Fitness & Family
A SUPER BASIC workout that will rock your body from my fav trainer!
Basics 101 Workout via Best Body Fitness
A great reflection from Kierston about her competition journey:
5 Things I Learned Post-Competition via CandyFit
This.looks.amazing. That's all:
Raw Vegan Strawberry Lime Cream Cake via Purely Twins
This post brought tears to my eyes:
Diversity: Looking Beyond the Boxes via The Wannabe Athlete
Electra speaks the truth. Read it:
Do It Because You Love It via Vanilla Bean Lean
These girls are taking the college world by storm and I couldn't be more proud of them!
CHAARG Challenge: Sneak Peak via CHAARG
Bad grammar posts are always funny:
4 Fitness Grammar Mistakes via  Fun & Fit
Tuesday
School Nutrition is one of my big passions so I loved this post:
Junk Food in Schools via Happy Mother Runner
Lots of fun food info from a fellow RD2be:
Graphic Knowledge via Fit2Flex
All my fav things in one dish:
Pesto Macaroni & Goat Cheese via Oliepants
Lots of fun a-typical sandwich ideas!
10 Breadless Sandwich Ideas via Bite Size Wellness
A fun outdoor HIIT workout video:
Outdoor HIIT Training via Brad Guthro
Wednesday
I love bbq sauce on salmon and this is droolworthy!
BBQ Spiced Salmon w/ Pineapple Jalapeno Salsa via How Sweet It Is
This post got me thinking:
What Would You Attempt To Do If You Knew You Could Not Fail via Katy Widrick
A simple way to test your fitness progress:
Test Your Fitness! via Run Run Mom
A homemade version of my favorite Girl Scout cookie!
Easy, Homemade Thin Mints via Healthy, Hungry, Happy
Thursday
On the importance of eating the whole egg:
Egg Yolks and Bad Science via The Fitness Dish
An oil-free pesto that uses avocado!
Avocado Pesto, Three Ways via Live and Love to Eat
An invitation for conversation on a new sweet drinks ban in NYC:
Is Banning Sweet Drinks the Answer via A Healthy Slice of Life
Another chance to share your opinion:
Finding Greatness? via Side of Sneakers
Some interesting ways to optimize recovery after a workout:
Four Surprising Ways to Optimize Workout Recovery via Your Trainer Paige
If you liked the hunger games, here are some more recommendations:
If You Liked the Hunger Games- Part 1 and If You Liked The Hunger Games-Part 2 via GoodLife Eats
An inspirational transformation:
Girl Hero Kerri via Girl Heroes
Stepping Outside Your Comfort Zone to reach others:
Out of My Comfort Zone via Blonde Ponytail
A reminder about being present:
Why Life Got Better When My Smartphone Died via Real Mom Nutrition
A video reminder to love yourself and love food:
Learning to Listen to Your Body & Love Food Again via Purely Twins

Friday
The perfect weekend drink!
Sparkling Peach Spritzer via The Little Yellow Kitchen
SUCH an inspirational story:
The Choice I Made via Run Stronger Every Day
A great video for those with hip problems:
Hip Strengthening Moves for Runners via Marcia's Healthy Slice
 —————————–
And a few scenes from the week: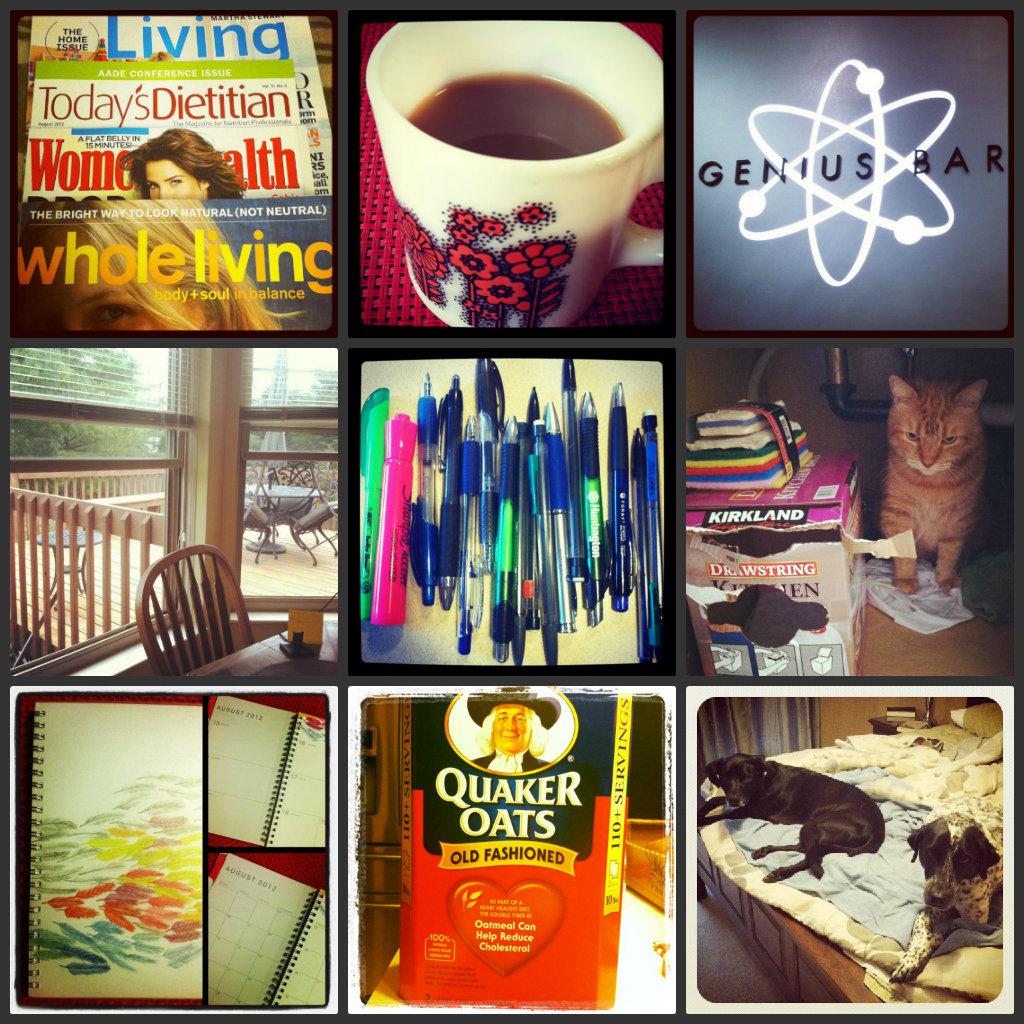 1. Some weekend reading
2. Still loving my retro mug from the antique shop
3. Took a little trip to the Genius Bar last weekend-
Good news is computer is ok
4. Loving the open window weather
5. Cleaned out my purse…apparently I'm a pen hoarder
6. Marcus has decided under the sink is his new fav spot
He is the weirdest
7. I got a new planner and i LOVE it
8. I bought 10 pounds of oats at Costco. Typical.
9. My boys are the cutest

1. I love how many families are involved in Foodie Penpals
2. Hearing that you inspire people- it just never.gets.old. LOVE IT!
3. A hilarious fb status from one of my friends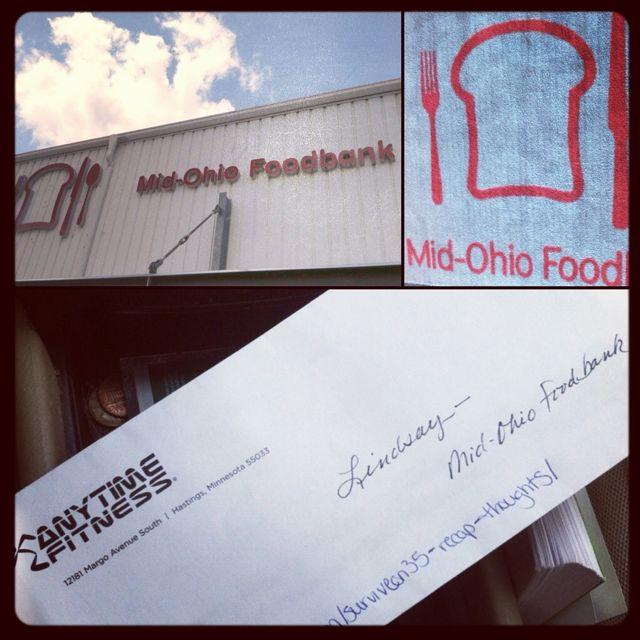 I got to drop off my Survive On $35 challenge winnings to the food pantry!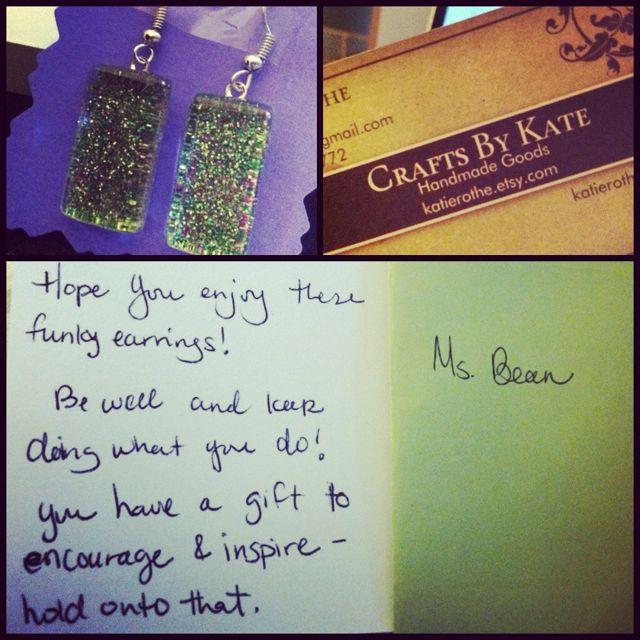 One of my amazing readers sent me these earrings.
I love them!!!
If you have instagram, definitely follow her! Her username is KatieRothe
She makes AMAZING stuff!!! I want it all.
———————————
Did you read any great posts this week? Leave me a link!
Have a great wekend!
–Lindsay–