Hi Friends!
Time for another round of Bean Bytes! Here are some of the best reads from last week.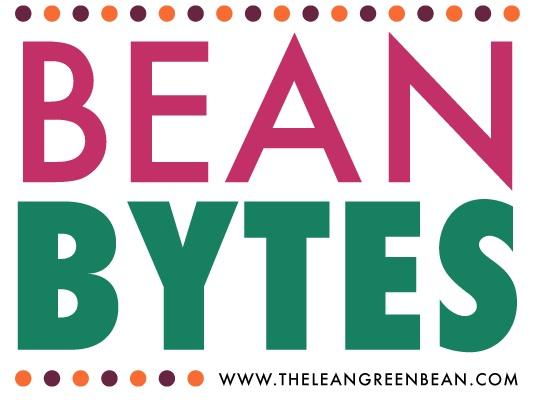 Self-Love:
How Weight Lifting Changed My Body Image Forever via Fitness Magazine
16 Ways to De-Stress Fast When You're About to Lose It via The Muse
Keeping It Real:
Woman Up: 5 Reasons I Am Not Your #GirlBoss via Charlotte Agenda
When You Want to Tell Gratitude to Suck It via Neghar Fonooni
Just Eat The Fries: A Dietitian's Rant via KH Nutrition
Babies & Kids:
If You Want to Raise a Healthy Child, You Need to Do THIS via Raise Healthy Eaters
Mommy Amnesia via A Healthy Slice of Life
Dear Husband, In This Busy Season of Raising Kids… via The GromMom
7 Truths About Feeding Toddlers via Mom to Mom Nutrition
4 Simple Ways (Beyond Being a Role Model) for Teaching Kids How to be More Open-Minded via A Fine Parent
How To Raise A Creative Child- Step 1: Back Off  via The New York Times
The Important Thing About Yelling via The Huffington Post
5 Things Kids Need Before They're Ready To Sound Out Words via The Measured Mom
Confessions of A Stay At Home Mom via Huff Post
The Letter Your Teenager Can't Write You via Emotional Geographic
Tips & Tricks:
8 Ways to Get Rid of Junk Food Team Snacks via Real Mom Nutrition
A Guide to Minimalism in the Kitchen via Oh My Veggies
Sleep Consistency Matters via Carla Birnberg
Take it From Someone Who Hates Productivity Hacks—the Pomodoro Technique Actually Works via The Muse
Nutrition Info:
Should Everyone Go Gluten Free? via Fannetastic Food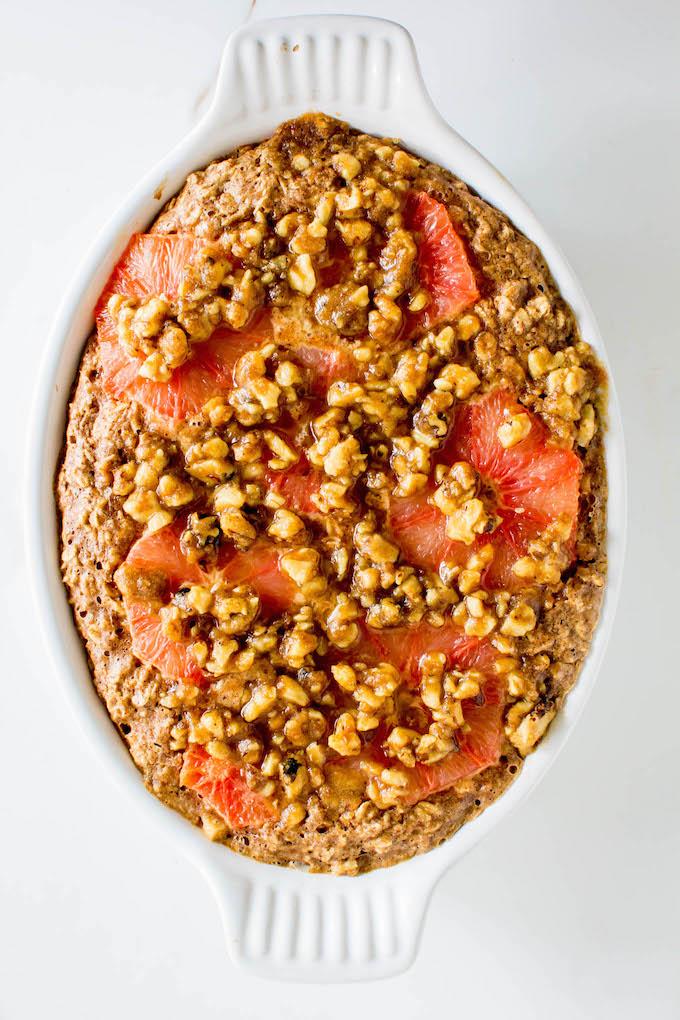 Breakfast:
Vegan Peanut Butter Protein Muffins
Cinnamon French Toast with Strawberry Pomegranate Compote
Grapefruit Baked Oatmeal with Walnut Streusel
Almond Butter Blueberry Muffin 
Lunch:
10 Healthy Vegan Lunches
Sweet Potato Bacon Burger Bites with Maple Chipotle
25 Healthy Make Ahead Vegetarian Lunches 
Dinner:
100 Winter CSA Produce Recipes
9 Healthy Comfort Food Recipes Top Bloggers Are Cooking Right Now
Chorizo and Apple Rice Salad 
Sides:
Paleo Plantain Pinwheels
Sticky Asian Chicken Wings
Savory Rosemary Goat Cheese Quick Bread 
Snacks:
Bacon Sriracha Queso
Cheesy Firecracker Baked Chicken Taquitos
Ranch Hummus Dip
Buffalo Hummus Chicken Waffle Bites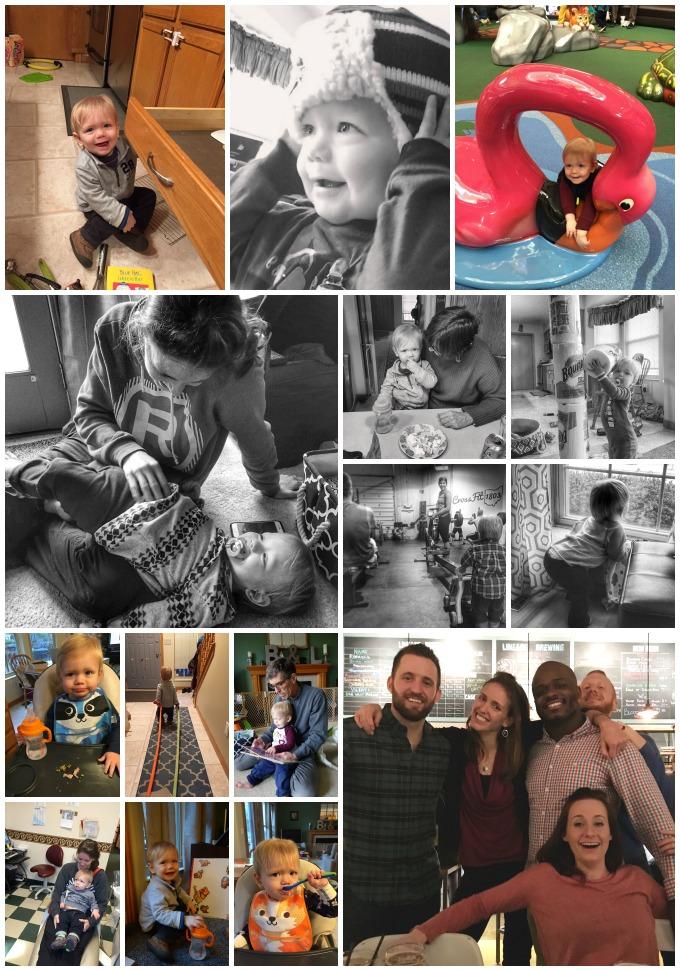 Mimi and grandpa were in town which is always a treat!
Squish's current favorite toys are a box of tampons, the dogs' leashes and rolls of paper towels.
We took a family trip to the dentist for my appointment so Squish could start seeing what it's all about.
Hubby & I even got a night out with friends!
Enjoy!
–Lindsay–