Hi Friends!
I'm trying out something new where we do Bean Bytes on Tuesday. In my effort to get organized with the blog this year, my plan is to share new recipes Monday and Wednesday, spread the link love with Bean Bytes on Tuesday, revisit an old recipe of Friday and share my food prep on Sunday. We'll see how it goes! I'm also scaling back a little on the amount of links I share in Bean Bytes. I really want it to stay a roundup of the very very best links and recipes I came across the week before….so I'm
I'm also scaling back a little on the amount of links I share in Bean Bytes. I really want it to stay a roundup of the very very best links and recipes I came across the week before….so I'm being a bit more selective than I have been lately. Hopefully this will help you find the list manageable and leave you feeling compelled to check out many of the links!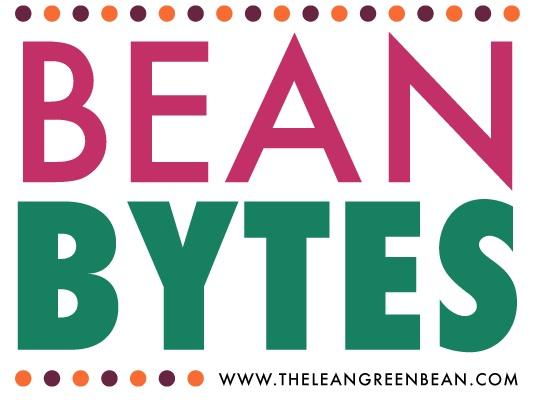 Food For Thought:
7 Ways You Can Make Kindness a Part of Your Daily Routine via the Muse
Happiness Bullying via Carla Birnberg
What Does It Mean to Eat in Moderation? via Jenna Braddock
Tips & Tricks:
16 Reliable Clean Eating Recipes to Get You Back on Track in 2016 via Buzzfeed
The Hunger & Fullness Scale via Imma Eat That
10 Hacks For Simple Smoothie Making via Oh My Veggies
Top 7 Healthy Living Resolutions to Make This Year via Diary of an Ex-Sloth
The 5 Blogging Strategies That Tripled My Page Views in One Year via In It 4 The Long Run
Facebook Saves
The Thing All Women Do That You Don't Know About
The Most Dangerous Apps of 2015
How To Stick To Good Habits with the Paper Clip Strategy
14 Foods You've Been Storing All Wrong
Everything You Need To Know About Money On One Index Card
How I Increased My Productivity By Doing Less
5 Ways To Let Our Kids Fail For Their Own Good
3 Things To Do During Toddler Meltdowns To Help Build Emotional Intelligence
Why I Still Need My Mom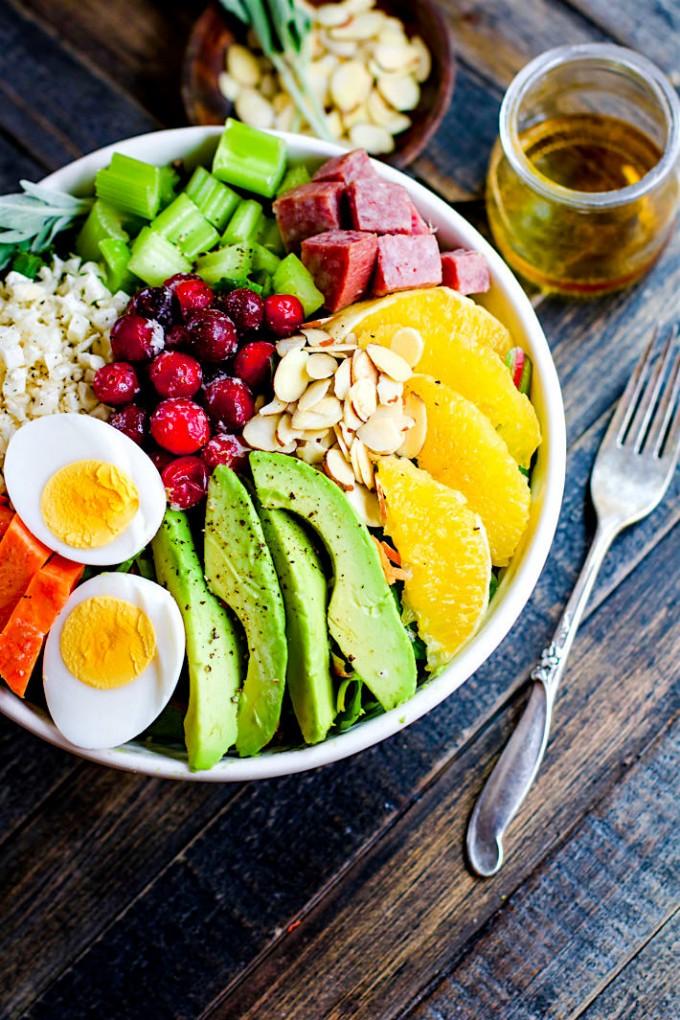 Meatless:
Peanut Tofu Buddha Bowl
Barbecue Chickpea Burgers
Peanut Ginger Cauliflower Veggie Burgers 
Breakfast:
Gluten-Free Cranberry Orange Pancakes
Green Eggless Banana Muffins
Gluten-Free Pancake Cups
Chai Spice Protein Breakfast Bars 
Lunch:
Chicken Enchilada Stuffed Baked Potatoes
Asian Meatball Lettuce Wraps
27 Recipes That Will Get You To Crave Leafy Greens (Beyond Salads or Smoothies)
Winter's Bounty Paleo Cobb Salad
Dinner:
20 Clean Eating Recipes That Aren't Salad
Italian Sub Salad
Healthy Green Recipes For Lunch and Dinner That Don't Use Lettuce
Baked Sesame Chicken Fingers with Fries
63 Whole30 Dinner Recipes
Slow Cooker Sweet Potato and Chicken in Red Wine
20 Healthy Lentil Recipes 
Sides:
7 Easy Homemade Sauces to Spice Up Any Meal
18 Homemade Dressings, Sauces & Condiments
15 Simple Vegetable Side Dishes 
Snacks:
Cocoa Cashew Balls
Low Carb Sandwich Bread 
Drinks:
Kiwi Super Green Smoothie
Peanut Butter Mocha Protein Shake
Dessert:
Mint Chocolate Avocado Pudding
15 Fruit-Sweetened Dessert Recipes
Over 30 Gluten-Free Desserts Without Any Weird Ingredients
Small Batch Brownies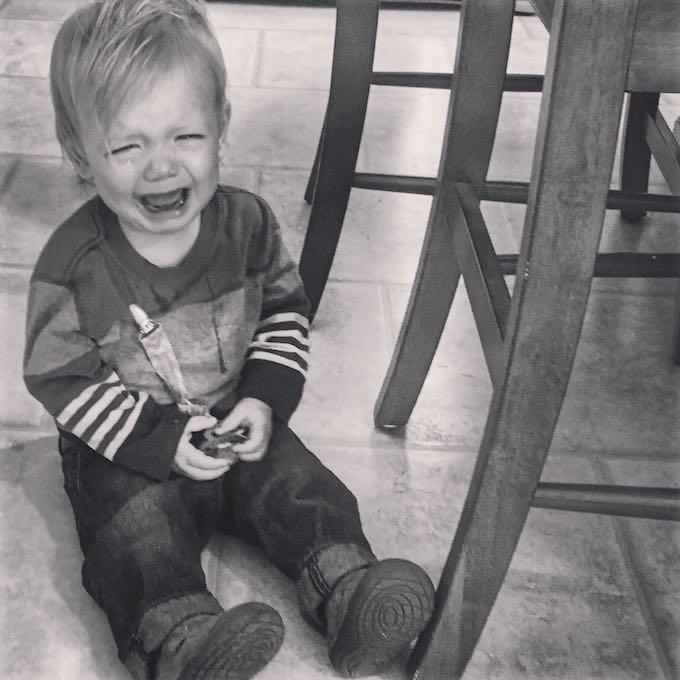 Boy did we have a WEEK last week. On Sunday, Squish spiked his first fever. And not just any fever – a 103.6 degree fever…In fact, after we used our forehead scan thermometer and it registered that high, hubby went and bought and ear thermometer so we could recheck it. Luckily, after a cool bath and some Tylenol, the fever came down and stayed down. However, he spent the rest of the week with a stuffy nose and just generally not feeling well.
Then, on Wednesday night, I started feeling not so great. I spent Thursday and Friday feeling pretty miserable and Squish had a ROUGH day on Friday. So rough, in fact, that I was literally counting down the minutes until I could put him to bed and then I crawled into bed myself at 8:30 on a Friday night. #noshame
Turns out, he's getting ALL FOUR of his first molars AT THE SAME TIME. Poor kid.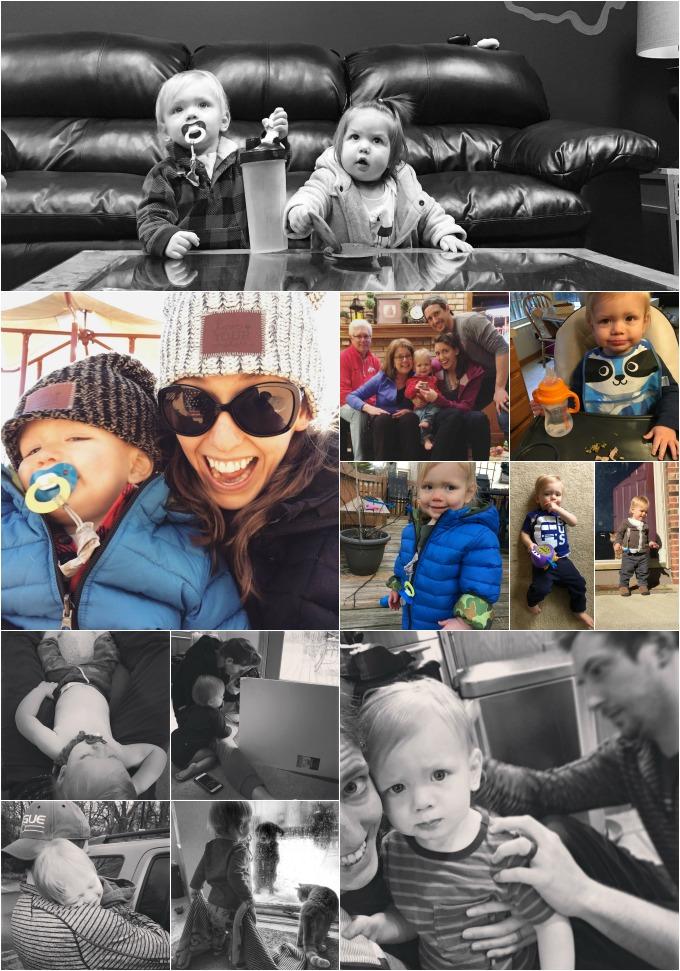 In other news, hubby took the week after Christmas off and it was so nice having him home for the week!
We had a few more days of nice weather and a few chilly days where we had to bust out Squish's marshmallow-man coat.
Daddy gave Squish his first haircut last weekend. He did a good job but it was still sad. Where'd my baby go?!
I liked my #25daysofjoy photo challenge so much that I decided to keep it going and am going to try to do a #photoaday for a year challenge. I'll share roundups of my pics occasionally but if you want to follow along on Instagram, you can search the hashtag #squishscenes.
Enjoy!
–Lindsay–