Hi friends!
Time for another round of Bean Bytes!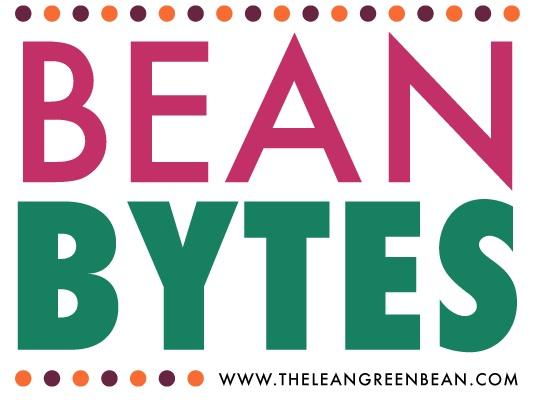 Self-Love:
Inner Light via Love Life Surf
Why I'm The Ronda Rousey Of Fitness & How You Can Be Too via Feminine Muscle
Keeping It Real:
When Healthy Eating Is No Longer Healthy via Foodtrainers
Life Balance: On Order, Organization, and My Personal Confession. via The GromMom
An Open Letter to Momtrepreneurs and Side Hustlers via Pars Caeli
Food For Thought:
5 Tips for a More Intentional Holiday Season via Becoming Minimalist (Guest Post by Robin Shliakhau)
We Can't Make Time via Carla Birnberg
The *BEST* Time to Begin Your Healthy Lifestyle via Mussel Fit
Work It Out:
The Best and Worst Yoga Poses for Bad Knees via Greatist
Understanding Your Core + Legs and Abs Workout via Run to the Finish
6 Week Deadlift Program For Women Wanting To Get Stronger via Feminine Muscle
Be An Active Traveler: Airport, Car & Hotel Room Workout Tips via Fitfluential
Total Body Kettlebell Workout via Feminine Muscle
Babies & Kids:
10 Resources for Healthy Eating During Pregnancy via Mom to Mom Nutrition
Is Your Child as Picky as You Think? via Real Mom Nutrition
Essential Mealtime Manners for Kids via A Healthy Slice of Life
Natural Pregnancy Cookbook Reviews via Hatherleigh
Tips & Tricks:
Healthy Eating on a Budget: 7 Tips via Ari's Menu
How to Simplify in a World of Urgency via Alysa Bajenaru
28 Ways to Reduce Stress via Sarah Kay Hoffman
Eating Normally Over the Holidays via Avocado a Day
10 Safety Tips for Running in the Dark via Happy Fit Mama
Holiday Eating Without Expanding Your Waistline via Cal-EZ
14 Foods You're Probably Pronouncing Wrong via Greatist
5 Productivity Roadblocks—and the 5 Apps Designed to Bulldoze Right Through 'Em via The Muse
How to Make Mashed Cauliflower via Clean Eating Veggie Girl
11 Ways to Get the Most Out of Life With Minimal Living via Hey Mama
Blogging Info:
Why You Still Need a Website via Danielle Omar
8 Reasons I Want to Read Your Blog via Coach Debbie Runs
How to Make Your White Background POP via The Almond Eater
How I Saved Five Websites From a Hacker via Katy Widrick
29 Free Online Design Tools for Creating Stunning Visual Content for the Web via Hubspot
11 Ways to Make Your Blogging EASIER via Successful Blogging
How I Wrote and Published My E-Books via Nicole Culver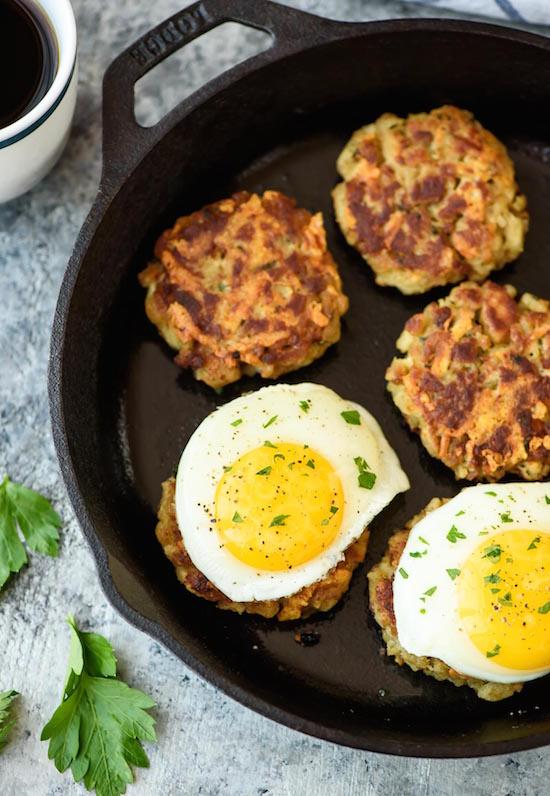 Holiday Inspired:
21 Healthy and Fun Thanksgiving Turkey Ideas
7 Easy Thanksgiving Breakfasts to Feed the Crowd
Thanksgiving Meatballs
9 Easy Thanksgiving Sides You Can Make in 30 Minutes or Less
7 Gluten-Free Thanksgiving Sides & Dessert Recipes
Best Healthy Thanksgiving Recipes
60 Allergy-Friendly Thanksgiving Recipes
16 Savory Dinner Rolls and Bread Recipes for Your Holiday Meals
Cheesy Breakfast Stuffing Cakes
The Ultimate List of Holiday Recipes Using Blueberries
Breakfast:
Breakfast Arepas
Immunity Boosting Breakfast Bars
Gluten-Free Roasted Poblano and Sausage Breakfast Casserole
Banana S'Mores Pancakes
Moist Banana Muffins with a Streusel Topping
Easy Holiday Braided Breakfast Bread with Wild Blueberry Filling
Gluten-Free Acorn Squash Cranberry Cashew Breakfast Muffins
Pretty Chocolate Pumpkin Protein Bowl
Fauxt-meal
Sweet Potato Home Fries
Glazed Cranberry Orange Muffins
Lunch:
Hardboiled Egg and Avocado Bowl
Spinach, Mozzarella, Tomato & Chickpea Salad
Strawberry Turkey Pinwheels
Pumpkin-Apple Soup 
Dinner:
BBQ Quinoa Meatloaf
Creamy Parmesan Pumpkin Pasta
Baked Penne with Sausage and Ricotta
Bacon Wrapped Turkey Breast Stuffed with Pear Hash
Sweet and Tangy Meatloaf with Balsamic Cranberry Sauce
Sides:
Easy Buttery Yeast Rolls
Gluten-Free Stuffing Salad with Warm Sweet Onion Dressing
Sausage Sour Dough Stuffing Filled Pretzel Rolls
Pumpkin Spice Meatballs with Orange & Ginger Cranberry Sauce
Southern Cornbread Dressing
Wild Rice Stuffing with Butternut Squash, Pears, and Pecans
Sweet Potato Apple Skillet
Scalloped Sweet Potato Stacks with Maple Vanilla Bean Bacon
Black Bean Chipotle Stuffed Sweet Potatoes

Snacks:
Vegan Curried Pumpkin Cheese Sauce
Pumpkin Chocolate Chip Oatmeal Bars
Nut-Free Cranberry Pumpkin Seed Energy Balls
Spicy-Sweet Smokehouse Bacon Almond Granola
Fig and Cranberry Brie Tartlets
Pecan Pie Almond Butter Balls
Potato Peel Chips
Flourless Sweet Potato Muffins
Blueberry Coconut Energy Oat Balls
4 Ingredient Cranberry Chocolate Energy Balls
Drinks:
Mulled Tart Cherry Apple Cider
Pomegranate Lemon Drop Martini
Pomegranate Whiskey Cocktail
Snickerdoodle Smoothie 
Dessert:
Brown Butter Chocolate Pecan Blondies
Pumpkin Praline Frozen Yogurt
Roasted Sweet Potato Casserole Bites with Oatmeal Cookie Crumble
Slow Cooker Apple Pecan Bread Pudding
Perfect Cream Cheese Sugar Cookies
Cranberry Orange Pumpkin Bread
White Chocolate Spiced Almond Cake
Gingerbread Pumpkin Pie Coffee Cake
Low-Carb Cake Batter Spread
Peanut Butter Sandwich Cookies with Chocolate Peanut Butter Ganache
30+ Christmas Cookies
Vegan Gingerbread Brownies
Gluten-Free Christmas Sugar Cookies
Cocoa Caramel Bars
Cookie Dough for One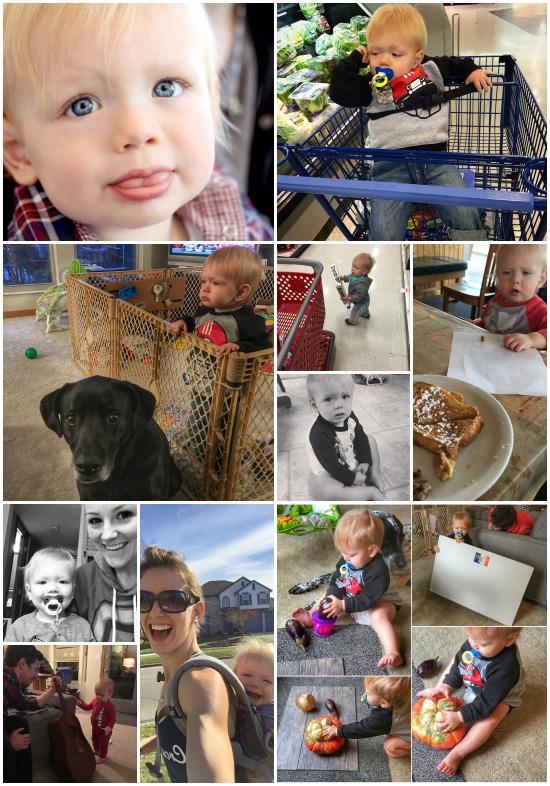 Weekly cute 🙂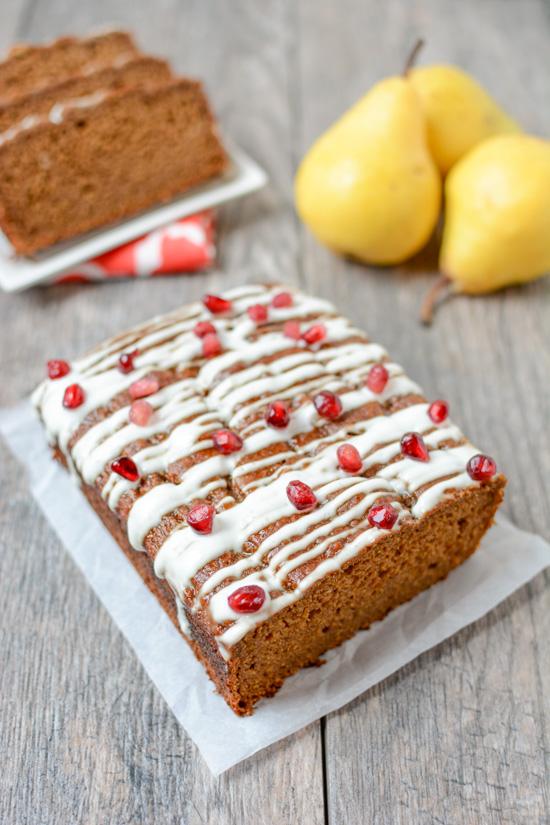 In case you missed it over the weekend, I posted this Pear Gingerbread so be sure to check it out!
Enjoy!
–Lindsay–