Hi Friends!
Time for another round of Bean Bytes!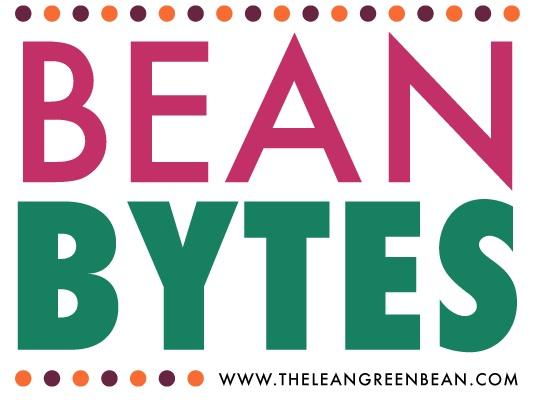 Self-Love:
Drop the Guilt and Start Taking Care of Yourself via Nicole Culver
Keeping It Real:
How Chronic Illness Helped Me Take Back My Control Over Food via Clean Eating Veggie Girl
A Golden Rule to Simplify Decision Making via Monica Swanson
Food For Thought:
When Saying YES is Selfish via Carla Birnberg
How Your Physical Environment Affects Your Work via Danielle Ziegler
24 Life Lessons via Itz Linz
Work It Out:
Strength Training For Women: How To Find Your 1-Rep Max And Why It's Important via Feminine Muscle
Speedy And Strong Timed Strength Workout via Feminine Muscle
Babies & Kids:
Non-Food Rewards for Toddlers via Enjoy Every Bite
Sick of Sugary School Breakfasts via Real Mom Nutrition
5 Kid-Friendly Dips via Mom to Mom Nutrition
Top Baby and Pregnancy Products for 2016 via Pregnant Chicken
How Family Dinner Has Gotten Better via Real Mom Nutrition
10 Simple Meals to Try with Your Kids via A Healthy Slice of Life
Tips & Tricks:
Tips For Running At Night via Marcia's Healthy Slice
21 Meal Prep Pics from the Healthiest People on Instagram via The Daily Burn
How to Set Yourself Up For a Productive Week via Diaries of an Ex-Sloth
4 Ways to Grow Your Business via Nicole Culver
Comfort Food, Redefined: How to Reduce Stress with Food via A Couple Cooks
10 Things Helping Me Manage Being a Stay at Home Mom via Freeing Imperfections
Blogging Info:
Two Questions That Will Change Your Blogging Strategy via Katy Widrick
The Dos and Don'ts of Periscope via Love Life Surf
Tips to Get Started On Periscope via Fitaspire
9 Things I Wish Someone Had Told Me When I Started Blogging via Successful Blogging
Nutrition Info:
Ask the RD: Does the 80/20 Rule Really Work? via Jenna Braddock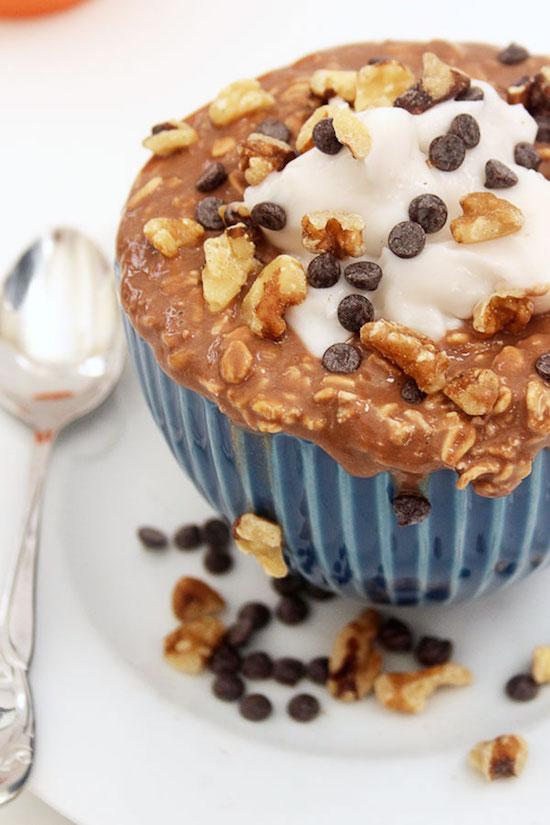 Breakfast:
Baked Egg Stuffed Sweet Potatoes
Cinnamon Apple Breakfast Banana Splits
Brownie Batter Overnight Oats
Slow Cooker Gingerbread Oatmeal
20 Minute Braised Egg Breakfast
Apple Buttermilk Spelt Coffee Cake
Peanut Butter Protein Pancakes
1 Minute Apple Cinnamon Muffin
15 Exciting Recipes for Breakfast Enthusiasts
Lunch:
4 Creative Toasts for Healthy Lazy Meals
Roasted Edamame, Squash and Brussels Sprouts With Pomegranate Molasses
Chicken Kebab Pita Sandwich with Lemon Tahini Dressing
Dinner:
Skillet Chicken Macaroni and Cheese
Apple Cranberry Turkey Meatballs
20 Minute Beef and Broccoli Stir Fry
Sides:
Roasted Red Pepper and Mung Bean Dip
Superfood Enchilada Dip
Pumpkin Dinner Rolls
Zesty Paleo Chicken Bites
Baked Brie with Maple Spiced Apples
Snacks:
Vegan Peanut Butter Pretzel Energy Bars
Smoked Cheddar and Pomegranate Beer Dip
No-Bake Chocolate Cherry Almond Granola Bars
Gingerbread Granola
No-Bake Gingerbread Latte Bites
Peanut Butter Applesauce 
Drinks:
Autumn Spice Latte
Skinny Pumpkin Chai Latte
Creamy Caramel Oatmeal Pear Crisp Smoothie
Green Smoothie Perfection 
Dessert:
Healthy Twix Bars
Healthier Homemade Halloween Candy
Brownie Cookies
Chocolate Chip Pumpkin Swirl Cheesecake Bars
Protein Pumpkin Chocolate Chip Cookies
Chocolate Chip Pecan Mug Cake
Junk-Free Caramel Apples
Brownie Bite Surprise
Apple Oatmeal Bars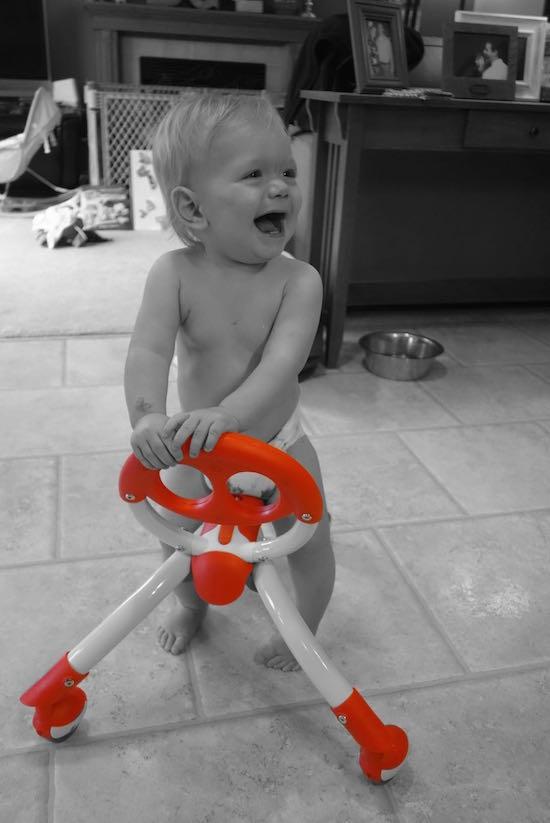 My baby turned one and we celebrated last week. To see more pics of his smash cake and read about his past month, check out yesterday's post- my Dear Chase – Month 12 letter.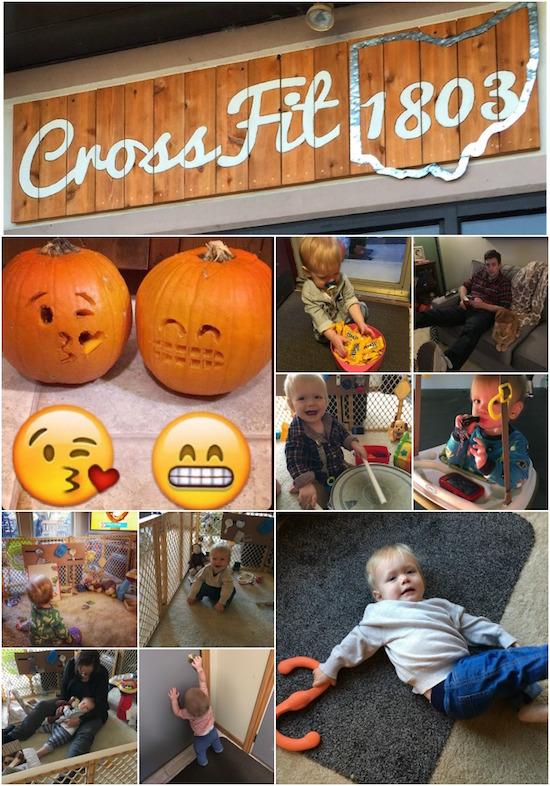 Mimi and Grandpa came in town
We carved pumpkins.
Hubby made a new sign for the gym.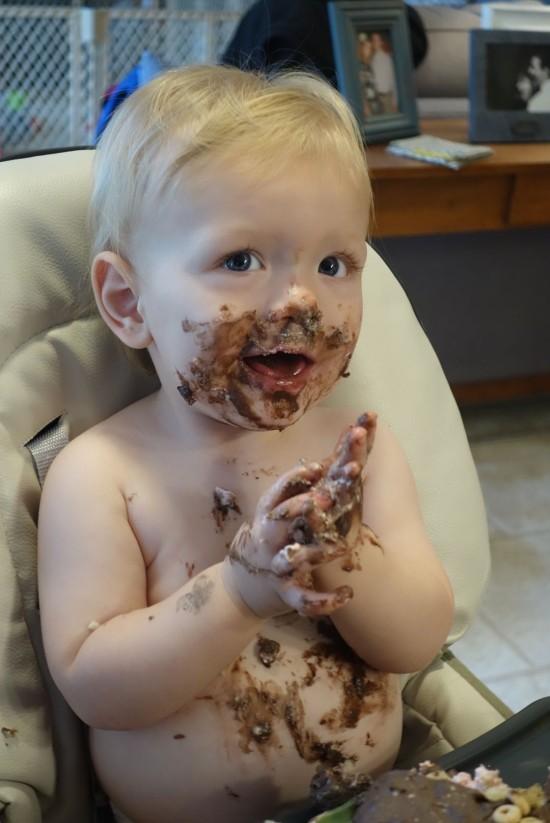 And we ate lots of cake.
Enjoy!
–Lindsay–