Hi Friends!
Time for another round of Bean Bytes!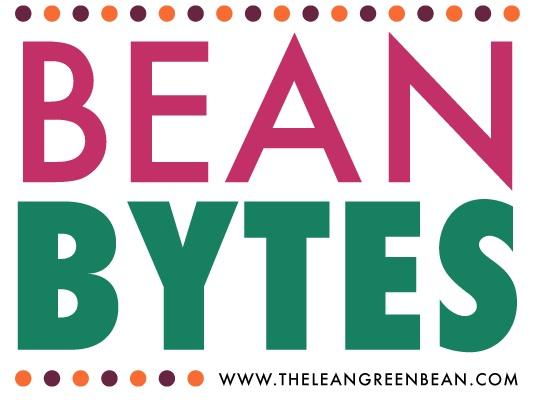 Self-Love:
Loving Your Body is a Marathon, Not a Sprint via Lifting Revolution
A Season to Gather Happiness via Becoming Minimalist
Keeping It Real:
Why I'm Banning Cheat Meals Out Of My Life Forever & You Should Too via Lifting Revolution
One Year Ago Today, My Life Completely Changed via Lindsay's List
Confessions of a Food Blogger and a Real Person Too via Hummusapien
Food For Thought:
Making a To DON'T Do List via The Inspired Rd
4 Ways Texting Enhances My Relationships via Carla Birnberg
The Downside of Merging Your Passion and Work via Run to the Finish
Work It Out:
The 4 Most Effective Kettlebell Exercises for Conditioning via Girls Gone Strong
The One Piece of Workout Equipment You Need in Your Dorm Room (+A Workout) via Pumps & Iron
Babies & Kids:
Healthy Lunchbox Meal Plan – Week 3 via Holly Grainger
When Searching For a School For Your Child, Don't Forget About the Food via Happy Healthy Mama
Peanut-Free Packed Lunches for Young Toddlers via A Healthy Slice of Life
The Decline of Play in Preschoolers – And The Rise In Sensory Issues via The Washington Post
Tips & Tricks:
9 Tips to a Healthier Lifestyle via A Couple Cooks
Stay Healthy in University With These 6 Tips via Diary of an Ex-Sloth
Work Smarter Not Harder | Tips For Prioritizing Your Workouts via Fit Knit Chick
7 Ways to Beat the Freshman 15 via Mom to Mom Nutrition
How To Enjoy Your Safest Triathlon Open Water Swim via Iron Rogue
Your Guide to Back to School Meal Planning via Nutrioulicious
6 Browser Extensions That'll Make You Way More Productive at Work via The Muse
How To Get Your Kids To Eat Their Fruits & Veggies for Lunch via Supermarket Nutrition
Blogging Info:
What Bloggers Need To Do To Plan Ahead for the Holidays via The Sits Girls
25 Useful Tips for Bloggers On How to Use Periscope via Domestically Blissful
15 Free Blogging Tools That Will Make Your Life Easier via Coach Debbie Runs
5 Investments Worth Making For Your Blog via Simply Nicole
Nutrition Info:
31 Things I Learned from Making 301 Crockpot Freezer Meals via New Leaf Wellness
Dietitians List Their Favorite Breakfast Foods via SmartBrief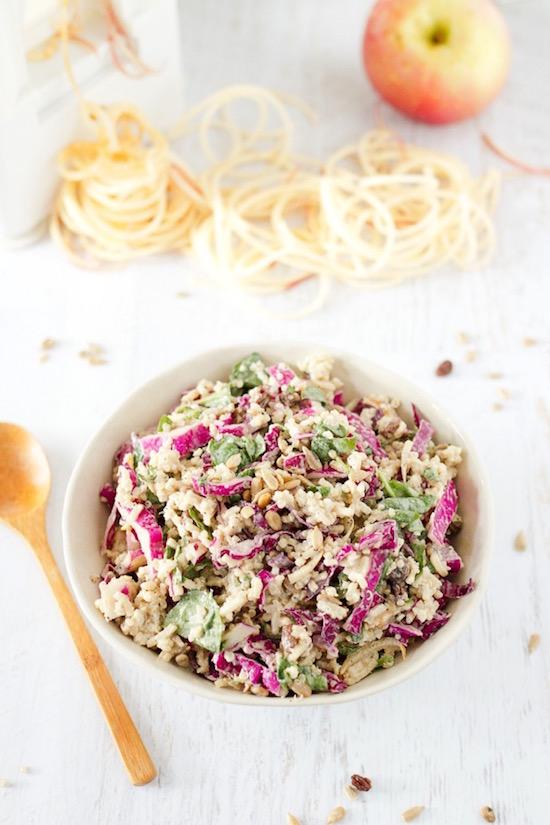 Meatless:
Vegan Spinach and Artichoke Pasta
Cold Sesame Peanut Zoodles
Pesto Spaghetti Squash with Roasted Tomatoes
Breakfast:
Paleo Chocolate Chip Almond Flour Scones with Orange and Ginger
Moist and Fluffy Reduced Sugar Blueberry Muffins
Bacon Peanut Butter Swirled Scones with Chocolate Drizzle
Citrus Upside Down Vegan Gluten-Free Muffins
Blueberry Lemon Baked Oatmeal
Yogurt Banana Splits with Muesli
Avocado Egg Toast
Banana Cinnamon Crumb Muffins
Easy Breakfast Sandwich Pudding
Lunch:
Slow Cooker BBQ Apple Pulled Pork with Carrot Apple Slaw
Balsamic Glazed Pears on Gluten-Free Rye Toast
Philly Cheesesteak Flatbread
Homemade Baked Gluten-Free Baked Uncrustables
Dinner:
Slow-Cooker Honey Mustard Pulled Pork
Roasted Broccoli and Garlic Shrimp Pasta
15 Minute Lemon Pepper Pasta with Shrimp
Crock Pot BBQ Taco Salad
Easy Greek Casserole
Herby Grilled Burgers with Caramelized Onions and Jalapenos
Sides:
Sloppy Joe Baked Potato
Gazpacho Pasta Salad
Spiralized Apple Slaw
Snacks:
Gluten-Free & Allergy-Free School Snacks
No-Bake Cinnamon Pecan Granola Bars
Healthy Flourless Pumpkin Muffins
30 Fun After-School Snacks For Kids
Paleo Pumpkin Bars
Gluten-Free Trail Mix Peanut Butter Bites
Roasted Pumpkin Seeds
Savory Mediterranean Yogurt Parfait
Dessert:
Pumpkin Apple Cake with Caramel Sauce
Zucchini Banana Brownies
Sweet Potato Challah
Gluten-Free Carrot Cake Cookies
Chai Spiced Gluten-Free Apple Pie Mug Cake
Vegan Microwave Berry Apple Crisp
3 Ingredient Pumpkin Cake Pops
Honey Chocolate Chip Oatmeal Cookies
Blueberry and Peach Shortcakes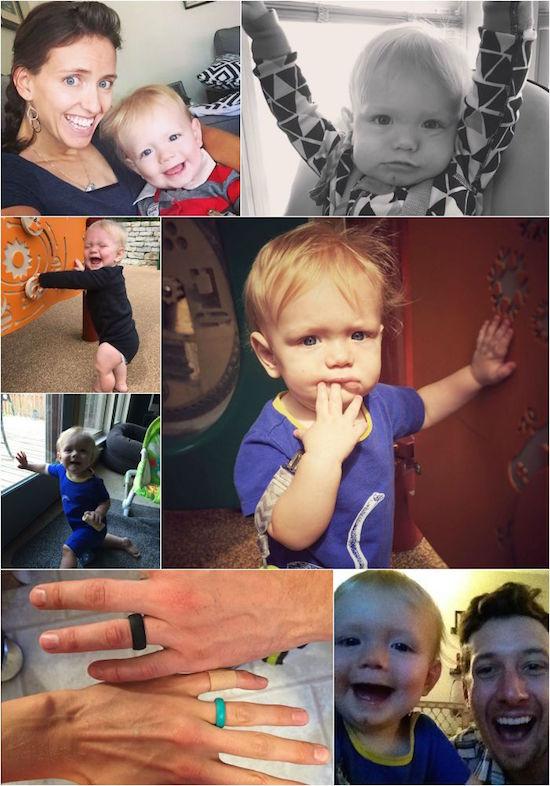 Weekly cuteness.
Missed my little guy while I was out of town this weekend.
We got our Qalo Rings and love them!
That's all for this week!
Enjoy!
–Lindsay–