Hi Friends!
Time for another round of Bean Bytes!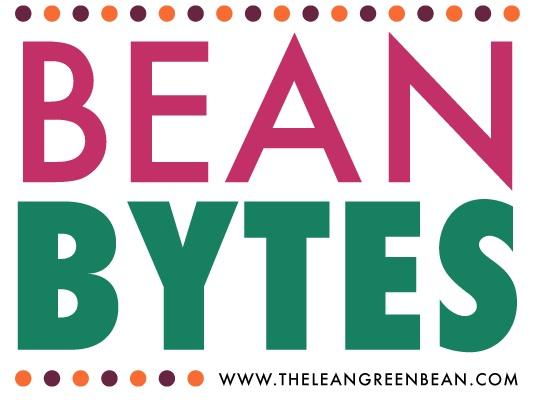 Food For Thought:
Skinny Shaming via Carla Birnberg
The Importance of Handwriting via Hello Neverland
Profession Versus Passion via Suzie Speaks
Half Marathon: The Perfect Distance via Coach Debbie Runs
Struggling with A Weighty Judgement via Run Wiki (Guest Post by Wholesomely Fit)
Work It Out:
2 Second Trimester CrossFit Inspired WOD via Blonde Ponytail
3 Exercises I'm Loving Lately: Upper Body/Core via Pumps & Iron
15 Minute Full Body Kettlebell Workout via Girls Gone Strong
Kettlebell Shoulder Workout via Lifting Revolution
Babies & Kids:
School Lunch Ideas via Jenna Braddock
10 Healthy After School Snacks via Community Table
Snacking in School Makeover: Healthy Snack List via Nicole Culver
I'm No Ringmaster via Carla Birnberg
My Favorite Lunch Boxes for Kids via Real Mom Nutrition
Tips & Tricks:
Stay Hydrated with These 8 Tips via Diaries of an Ex-Sloth
How To Make A Kid Pleasing Fresh Fruit Protein Smoothie via Get Fit Diva
50 Easy Ways to Get In 10,000 Steps Daily via Maybe I Will
You Say You Only Have 5 Minutes via Your Path to Fit
School Lunch Gear Guide via Mom's Kitchen Handbook
How to Help Kids Gain Weight: Dietitians' Top Tips via Holly Grainger
5 Tips for Running with a Jogging Stroller via Haley Duke
How to Break Down a Chicken via With Salt and Wit
Blogging Info:
How to Use Facebook Audience Insights: A Beginner's Guide via Hubspot
My Biggest Food Blogging Secret via Mom to Mom Nutrition
Sleep: Why Runners Need It and How to Get More!! via Run to the Finish
What You Need to Know About Disclosures On Your Blog  via The Sits Girls
25 Useful Tips for Bloggers on How to Use Periscope via Domestically Blissful
15 Must-Read Links for Food Writers and Bloggers via Dianne Jacob
12 Answers to Beginner Blogging Questions via Coach Debbie Runs
Making Product Collages For Your Blog via Earl Grey Creative
6 Things I've Learned About Blogging via Real Mom Nutrition
Nutrition Info:
Ask the RD: How Can I Tell If I'm Gluten Intolerant? via Fitfluential
What You Should Know About Organic Labels via Spright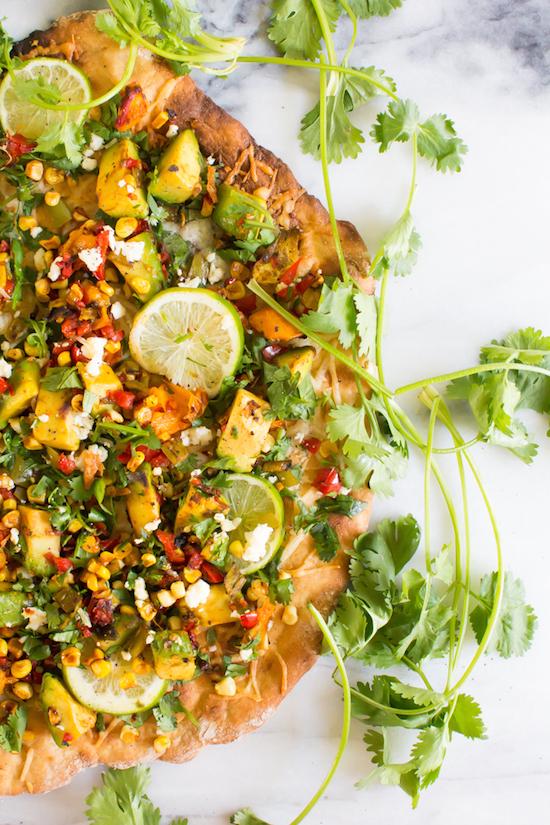 Meatless:
Quinoa and Sweet Potato Bowl with Chimichurri
Freekeh, Kale, and Peach Salad
Avocado Cantaloupe Boats with Pomegranate Balsamic Reduction
Cucumber Noodles with Lemon and Basil
Roasted Pepper and Tomato Gazpacho
Street Corn Pizza with No Rise Crust 
Breakfast:
Make Ahead Breakfast Quesadilla with Cheese Spinach and White Beans
Reduced Sugar Slow Cooker Granola
1-Bowl Blackberry Cornmeal Muffins
Banana Pancakes: Taco Style
Peanut Butter Overnight Oats
Tropical Smoothie Bowl
Freezer-to-Toaster Waffle Recipe
Nutella Parfait Almond Flour Crepes
55 Healthy College Breakfast Recipes 
Lunch:
Fish Tacos with Zucchini Peach Salsa
Chicken Florentine Flatbread
Grapefruit, Chicken, and Spinach Salad with Grapefruit Vinaigrette
Paleo Power Salad with Lemon Chia Vinaigrette 
Dinner:
30-Minute Salmon Green Chile Bowls
Sriracha Honey Salmon Vegetable Packets
5 Ingredient Baked Spinach and Mozzarella Ravioli Florentine
Raspberry Mug Cake
Green Chile Chicken Enchiladas
10 Healthy Meals on a Budget
Chicken Cacciatore
Balsamic Chicken with Roasted Peaches and Cheese
Smoky Grilled Chicken Pita Flatbreads with Creamy Feta 
Sides:
Basil Avocado Hummus
Green Bean Tomato Salad with Maple Basil Dressing Recipe
Corn and Basil Cakes with Lemon and Yogurt Sauce
Roasted Tomatillo Salsa
10 Healthy Summer Recipes to Beat the Heat
Summer Corn and Tomato Salad with Jalapeno Lemon Feta 
Snacks:
Quinoa Peanut Butter Snack Balls
Easy Cinnamon Bun Popcorn
Superfood Protein Bars
Gluten Free No-Bake Peanut Cherry Energy Bites
Black Bean Totchos with Garlic Lemon Sauce
Lemon Parmesan Popcorn
Favorite Kid-Friendly Healthy Snacks
Drinks:
Cherry Cashew Smoothie 
Dessert:
S'Mores Recipe Roundup
Zucchini Bread with Craisins and Vanilla Bean Glaze
Thick and Chewy Chocolate Chip Cookies
Cranberry Orange Zucchini Muffins
4 Summer Treats
Chocolate Peanut Butter Magic Shell
Watermelon Chia Parfait
Healthy Greek Yogurt Berry Tart
Classic Peach Tart with Summer Berries
Blueberry Cobbler Bars
Almond Lemon Blueberry Pie Bars
Coffee and Donut Ice Cream with Mocha Fudge Swirl 
Other:
Grain-Free Naan Bread with Cassava Flour
27 Healthy Recipes You Can Make In Your Dorm Room
The Ultimate Peach Round-Up
10 Back-To-School Recipes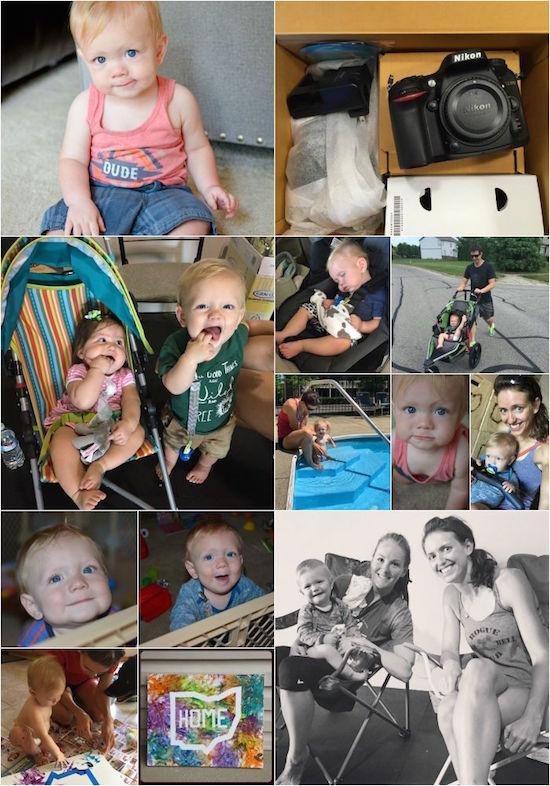 Another week of cuteness. How cute are Squish and his gym girlfriend??
In other news, my camera died. When your expensive work camera dies, it really sucks. But having food blogger friends who are selling theirs so your replacement can be an upgrade makes it a little less painful.
Now I need to figure out how to use it!
Last week we went swimming at a friend's pool and Squish had a great time. We also did a little art project for the gym!
Let's chat:
What's one thing you're excited about this week?
Enjoy!
–Lindsay–