Hi friends!
Here we are, Monday again! This past week has been crazy but I do have some good links to share: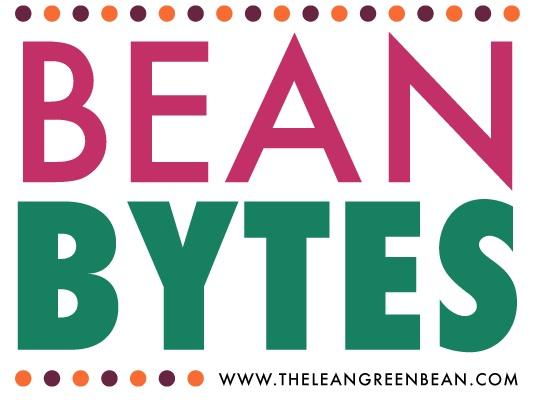 Self-Love:
Setting Intentions For Health and Self Love via Healthy Bites
My Daily Intermissions via Carla Birnberg (Guest Post by Kathleen Uhran)
Keeping It Real:
Intuitive Eating – Do You Feel Out of Control? Congratulations, You're Normal! via Emily Fonnesbeck
Are You Being You? A Discussion About Work Life Balance via Jenna Braddock
Work It Out:
Recovering From Half Marathon Training Mistakes via In It 4 The Long Run
6 Strength Moves For Runners via Mussel Fit
She ROCKS Bootcamp Workout via She Rocks Fitness
9 Lessons Swinging Kettlebells Have Taught Me via Lifting Revolution
Food For Thought:
What It Takes For an Already Healthy Person to Lose Weight via Lifting Revolution
Why We Should Stop Using Balance As An Apology via Bagels to Broccoli
Exercise Is Not Punishment. I Repeat. Exercise Is Not Punishment via Lindsay's List
Stop The Hate via Through Heather's Looking Glass
In Defense of the Supermarket Dietitian via Zen & Spice
Babies & Kids:
7 Dinner Rules That Will Transform Your Family's Mealtime via Raise Healthy Eaters
What a Day's Worth of Sugar for Kids Really Looks Like via Real Mom Nutrition
A Food Allergy Mom's Call for Empathy  via Real Mom Nutrition (Guest Post by Erin McIntyre)
20 Things Babies Would Say If They Could Talk via Belly Belly
5 Wines to Handle Your Child's Whines via Mom to Mom Nutrition
Tips & Tricks:
How to Stay Fit While Traveling via Blonde Ponytail
10 Ways to Overcome Emotional Eating via Fit Knit Chick (Guest Post by Evelyn Parham)
The Easiest Way to Cook Salmon via Healthy Aperture
Healthy Kitchen Hacks #19 – Cool Treats Edition via Teaspoon of Spice
10 Financial Gut Check Questions via Our Freaking Budget
35 Daily Habits You Should Really Steal From Successful People via The Muse
How To Do a Push-Up via Girls Gone Strong
A Guide to Natural Sunscreen and Why I Recommend Using It via The Healthy Maven
Blogging Info:
10 Takeaways From Blogfest via Mommy Run Fast
Starting a Blog. What's Next: 11 Tips to Get More Readers via Coach Debbie Runs
Predicting the Future: Blogging in 2016 (and Beyond) via Katy Widrick
Nutrition Info:
The 13 Basic Flavor Combos That Make Any Food Taste Amazing via Greatist
Going Sugar Free: What I Haven't Told You Yet via Well Plated
Where to Store Fruits and Vegetables via Eating Made Easy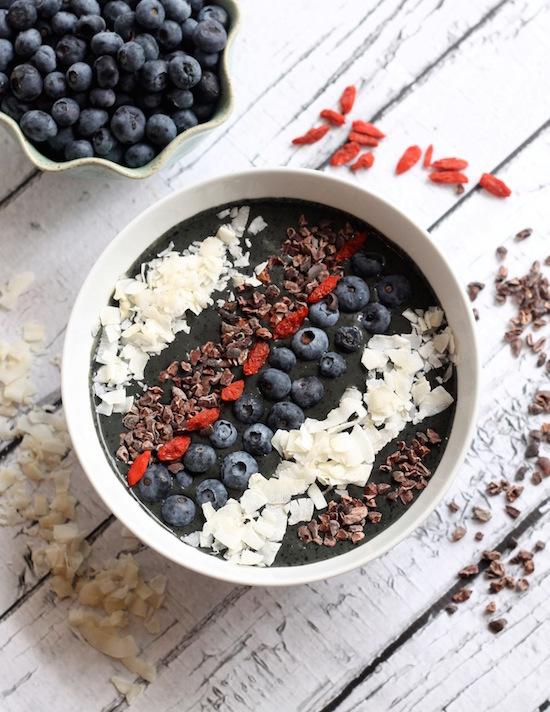 Breakfast:
High Protein Chocolate Banana Overnight Oats
Mashed Potato Waffles with Creamy Avocado Basil Sauce
Blueberry Cacao Smoothie Bowl
10 Ways to Eat Eggs for Breakfast
Peach Parfaits v
Lunch:
Lacinato Kale Salad with Peaches and Maple Vinaigrette
Grilled Peach Salad
Pistachio-Crusted Chicken Salad with Carrot Ginger Dressing
Blueberry and Greens Salad with Mahi Mahi
Grilled Cantaloupe and Burrata Salad with Prosciutto
Dinner:
Parm Style Chicken Sliders
Honey-Sriracha Ketchup Grilled Chicken
Mexican Stuffed Squash
5 Healthy Slow Cooker Meals For Summer 
Sides:
Avocado Pesto Pasta Salad
Pineapple Cucumber Gazpacho
Gluten-Free Slow Cooker Pork Stuffed Lettuce Wraps
Watermelon Gazpacho
Tomato and Pesto Bruschetta with Burrata 
Snacks:
Airplane Style Warm Nuts
Greek Six Layer Dip
Ancho Chile Honey Granola on Summer Tomato Salad
Homemade Chocolate Hazelnut Lara Bars
Grain Free Banana Bread
Cilantro Chive Yogurt Dip
Sweet and Salty Trail Mix 
Drinks:
Ginger Peach Daquiri
Lemon Blueberry Muffin Smoothie
Peachberry Citrus & Basil Cooler
Frozen Grape and Vanilla Coconut Smoothie 
Desserts:
Ginger Peach Ice Cream
Healthy Peanut Butter Cupcakes
19 RD Approved Gluten-Free Desserts
No-Bake Blackberry Cheesecake
Peaches and Cream Popsicles
Frozen Chocolate Graham Cracker Sandwiches
Zucchini Bread with Almond Butter Frosting
Gluten-Free Maple Peach Blueberry Crisp
Coconut Flour Chocolate Chip Cookies
Cherry Lime Granita
Whole Wheat S'Mores Bread
Glazed Lemon Poppyseed Bread
Clean Eating Copycat Whatchamacallit Bars 
Other:
5 Minute Honey Mustard Sauce
Sweet and Spicy Peach BBQ Sauce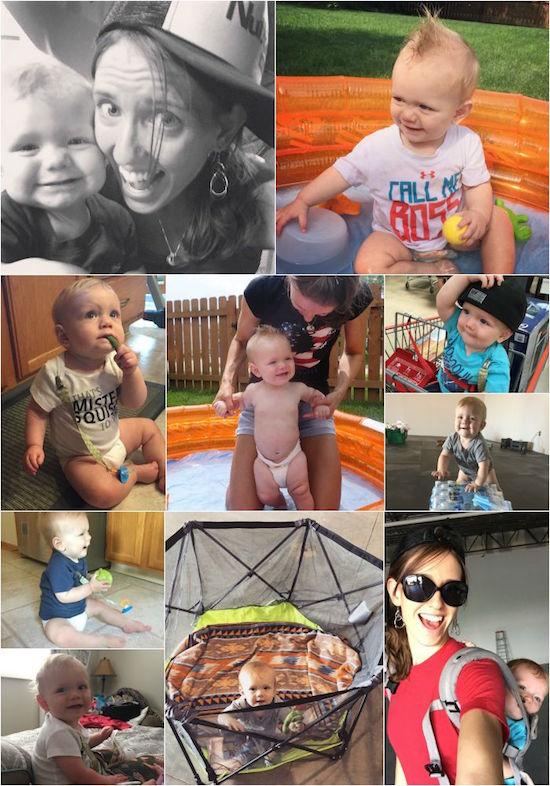 Your weekly dose of cuteness!
I have so many pics to share of us building the new gym,
But I'm saving them for a post of their own.
Stay tuned for that-
We hope to be up and running by Wednesday!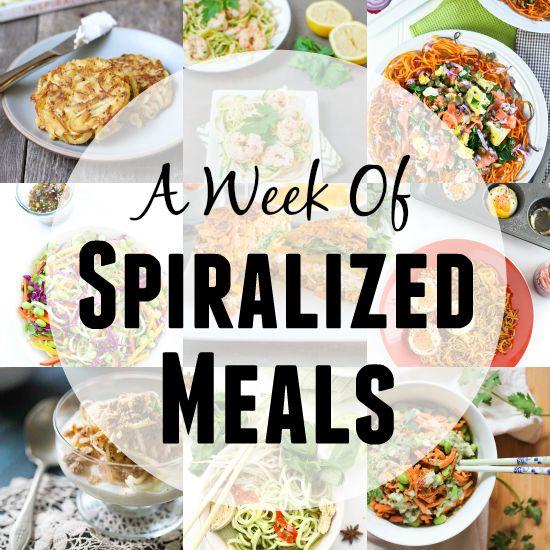 In case you missed it over the weekend, I posted A Week of Spiralized Meals!
Enjoy!
–Lindsay–