Hi Friends!
Hope you had a great weekend. Time for another round of Bean Bytes!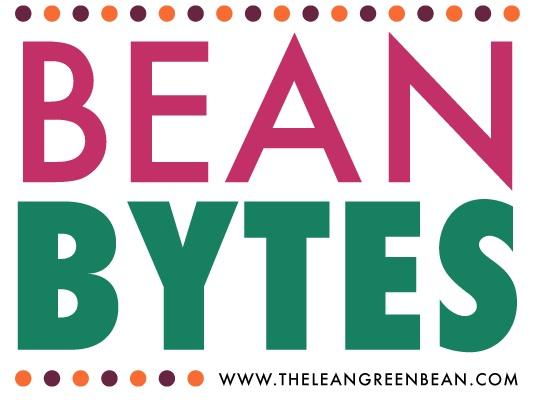 Self-Love:
Compliment Clubs via Carla Birnberg
3 Steps to Improve Body Confidence Immediately via Run to the Finish
Keeping It Real:
Body Commentary & Thin Praising via Gabby's Gluten-Free
Work It Out:
10 Minute At Home Workout Break via Danielle Zeigler (Guest Post from Treble in the Kitchen)
No Equipment Outdoor Workouts via Blonde Ponytail Fitness
#MakeYourMove to Family Fitness: Playground Workout via Fitfluential
8 Favorite Restorative Yoga Poses via Chickadee Says
Shoulder Workout with Dumbbells via Fitfluential
27 Body Weight Workouts for Runners via Run to the Finish
Food For Thought:
The Trouble With Concession Stands In Youth Sports via Real Mom Nutrition
Structured Procrastination via Eleven (Carla Birnberg Guest Post)
Why Being a Mom is Enough via Finding Joy
Babies & Kids:
Advice from Work-From-Home Moms via Peanut Butter Fingers
Kid Friendly Crunchy Veggie Bites v
Tips & Tricks:
Strategies for Staying Slim Through Midlife via Fitknit Chick
Memory Keeping: What Should You Capture via Hello Neverland
How to Eat Healthy at Family Events via Avocado a Day
Tips for Eating Well While Eating Out via Cait's Plate
How to Get Through a Long Run on the Treadmill via The Runner Beans
10 Surprising Ways to Use Your Slow Cooker via Real Mom Nutrition
How to Increase Your Productivity and Add Hours to the Day via Fit Living
Blogging Info:
The Best Blogging Sites You Wish You Knew About a Year Ago via Successful Blogging
Metrics That Matter (Spoiler: It's Probably Not Page Views) via Katy Widrick
5 Third Party Apps to Make a Killer Instagram Post via Your Trainer Paige
You've Started a Blog. What's Next? Part 1: Blogging Goals via Coach Debbie Runs
Nutrition Info:
Fuel Right, Train Hard  via Real Food Fuel
How to Make Whole Grain Salads via Teaspoon of Spice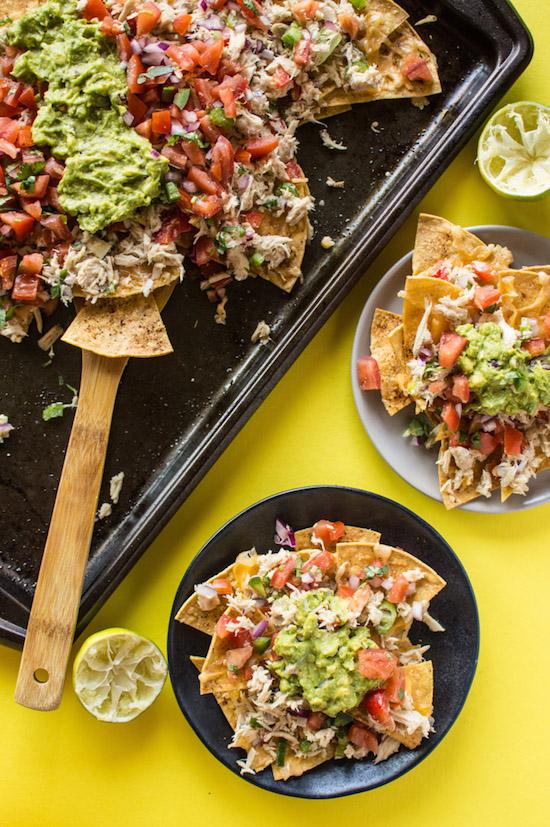 Meatless:
Crunchy Thai Style Quinoa Salad with a Creamy Peanut Dressing
Spicy Black Bean Veggie Burgers
Enchilada Stuffed Peppers with Avocado Cream
Spiralized Thai Cucumber Salad
Chipotle Tofu Potato Burrito with Chipotle Mayo 
Breakfast:
Bakery Style Double Chocolate Chip Muffins
Whole Wheat Walnut Yogurt Zucchini Bread
Veggie Quinoa Breakfast Skillet
Mini Oat Muffins 
Lunch:
Asian Tuna Melt Nachos
Grilled BBQ Chicken Naan Pizza with Tart Cherries
Asian Inspired Tuna Lettuce Wraps
Berry Spinach Salad with Spicy Maple Sunflower Seeds
5 Ways With Strawberries
Chipotle Burrito Bowl
Southwest Tuna Melt
Grilled Cantaloupe Salad with Blueberry Ginger Vinaigrette
Dinner:
Chicken with Summer Succotash
Easy Oven Baked Honey BBQ Chicken Drumsticks
Spicy Shrimp and Mango Cherry Salsa Avocado Boats
Grilled Chinese Char Siu Chicken Recipe
Molasses Marinated Pork Tenderloin with Green Beans and Potatoes
Mojo Pork Tenderloin
Slow-Cooker Ribs
3 Gluten-Free Pizza Night Menus
Greek Turkey Quinoa Burgers
Strawberry Salad with Grilled Nectarines and Balsamic Vinaigrette
Strawberry Basil Chicken Salad with Fried Goat Cheese Balls
Tandoori Chicken Kabobs
Summer Chicken Pot Pie Crostada with Herbed Crust
Paleo Chicken Tikki Masala
Sides:
Black Bean Salad
Strawberry, Peach & Avocado Feta Bruschetta
Curry Roasted Baby Carrots
Easy Caprese Tartlets 
Snacks:
44 Healthy Road Trip Snack Ideas
Easy Homemade Crackers
Paleo Lebanese Flatbread
Grain-Free Trail Mix Blondie
Desserts:
Peanut Butter Pie Pops
Chocolate Chip Paleo Zucchini Bread
Quick and Easy Homemade Chocolate Frozen Yogurt
No Bake Chocolate Pecan Crumble Bars
Chocolate Chip Cookie Mocha Float
Brown Butter Blueberry Chocolate Chunk Blondies
Grape Granita
Rainbow Layer Cake
Chocolate Strawberry No-Bake Cheesecake Bites
Chocolate Covered Cherries
No Bake Vegan Key Lime Tarts
Almond Choconut Bars
Gluten Free Chocolate Pumpkin Seed Cupcakes
Mocha Cookies and Cream Popsicles
Cookie Dough Paleo Cheesecake with a Brownie Crust
Sticky Toffee Rum Balls
S'Mores Brownie Bites
10 Ultimate Boozy Ice Cream Treats
Drinks:
How To Make Sun Tea and 5 Iced Tea Recipes
Homemade Strawberry Almond Milk
Coconut Carrot Smoothie
Chai Tai Smoothie
Orange Kiwi Citrus Electrolyte Slushie 
Other:
DIY Mint Extract
13 Wonderful Things You Never Knew You Could Make With a Waffle Iron
Homemade Italian Dressing

My parents were here several days and after a little bit of "I want mommy" right when they arrived, Squish had a great time hanging with them 🙂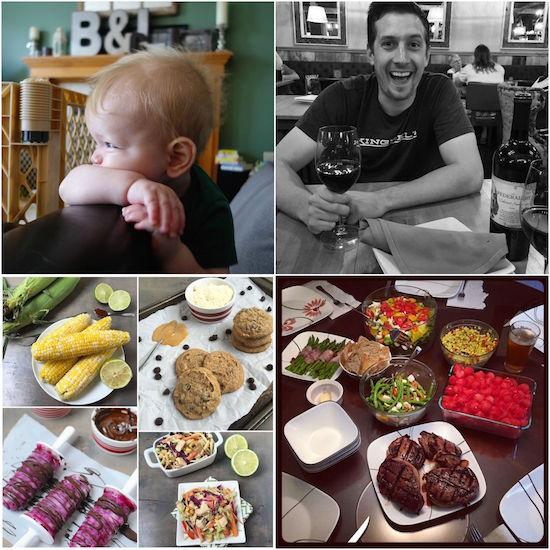 Hubby and I went on a dinner date (sans Squish!) which was lovely.
I powered through a lot of recipe development and photo shoots on Friday.
We had dinner at home with both sets of parents on Saturday –
Steak & Salmon and ALL the veggie side dishes. So good.
Enjoy!
–Lindsay–