Hi Friends!
Here we are again, kicking off another week! Here's what you might have missed last week on the interwebz.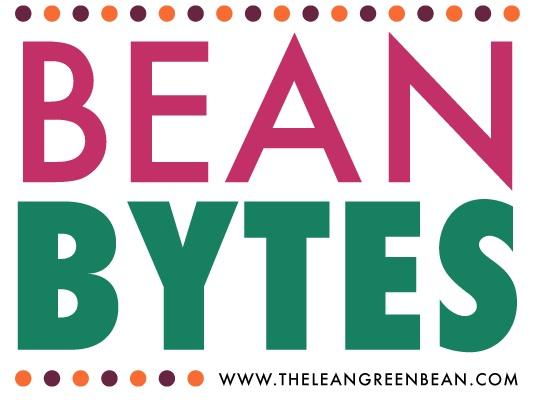 Self-Love:
Are You Being You? via Kara Lydon
Keeping It Real:
The Importance of Community via Avocado a Day
Work It Out:
Taking (and Passing) the NASM Certified Personal Trainer Exam via Katy Widrick
Why You Should Chuck Your Normal Workout Routine via Be Truly Nourished
How To Do a Pistol Squat via Fitfluential
DIY Portable Running Fuel via RunWiki
Walking 101 via Toby Amidor
Fit Pregnancy Workouts and Tips via Fitfluential
Food For Thought:
How Social Media Affects Our Self-Esteem via Bagels to Broccoli
Why Healthy Eating Doesn't Necessarily Lead to Weight Loss via Fit Knit Chick
8 Reasons Eating "Perfectly" is Ruining your Diet via Be Truly Nourished
Babies & Kids:
100 Things I've Learned in My First Year of Motherhood via Back to Her Roots
Advice for 2015's High School Graduates  via A Healthy Slice of Life
Tips & Tricks:
3 Networking Techniques Way More Effective Than Asking Someone to Coffee via The Muse
5 Ways to Find Space to Breathe as an Introvert in Business via Danielle Zeigler
5 Ways to Choose Happy via Your Trainer Paige
9 Tricks for Falling Asleep Quickly (Even if You're Stressing About Work) via The Muse
7 Tips For Working From Home When You Have a Small Child via Linkouture
Healthy Kitchen Hacks #17 via Teaspoon of Spice
Inexpensive Ways to Start Your Yoga Practice via Darwinian Fail
How to Make Sourdough Starter via Handle the Heat
Blogging Info:
How To Fail At Blogging: 15 Insanely Absurd Tips Every Blogger Needs To Ignore via Successful Blogging
Complainer vs. Bragger vs. Real Talk via The Lunchbox Diaries
How to Create Sponsored Content That Doesn't Suck via Hubspot
How to Use Periscope via The Sits Girls
6 Non-Essential WordPress Plugins that I Love via Coach Debbie Runs
Expert Bloggers Share Why New Bloggers Must Say No To The Alternatives via Successful Blogging
How to Unsend an Email in Gmail via Hubspot
SEO Blogging Tips Every Blogger Can Use via The Sits Girls
Nutrition Info:
Big News from General Mills via General Mills Youtube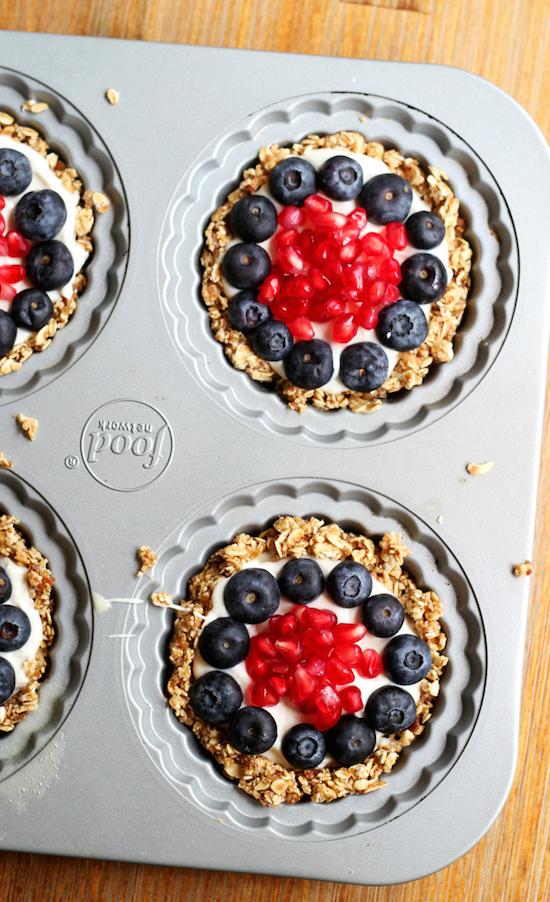 Breakfast:
Sweet Potato Egg Boats with Avocado Crema and Bacon
High Protein Breakfast Recipes
18 Vegan Desserts for Breakfast
Breakfast Fruit and Granola Tarts
Chicken and Veggie Breakfast Skillet
Pesto Parmesan Green Eggs and Ham
Family Approved Whole Wheat Pancakes
Crispy Vanilla Bean Waffles with Cherry Compote
Grain-Free Skillet Pancake with Roasted Cherry Compote 
Lunch:
15 Summer Salads
Potato Crusted Pizza with Garlic Scape Pesto and Squash Blossoms
Asian Lentil and Salmon Salad
Sriracha Almond Crusted Chicken Tenders
Thai Chicken Chilaquiles
Thai Shrimp Scampi Quinoa Bowls 
Dinner:
Black Bean Tamale Pie
Hummus Crusted Chicken
Caribbean Mango Chicken Burgers
Sriracha Almond Crusted Salmon
Cherry Fig Glazed Salmon
Spicy Carne Asada Marinade with Beer
Chicken Posole
11 Droolworthy Burgers Made Without Beef 
Sides:
10 Side Slaw Dishes That Put Coleslaw to Shame
Summer Vegetable Gratin
Roasted-Chili Mango Guacamole
Bacon Dijon Deviled Eggs
Healthy Seven Layer Taco Dip
Chickpea Baked Beans with Barbecue Bacon Hummus
Baked Curry Risotto
Peanut Dipping Sauce
Goat Cheese and Basil Sweet Potato Mash
Peach Salsa 
Snacks:
Sriracha, Almond, Bacon, and Sharp Cheddar Scones
Maca Maple Crusted Cashews
22 Energy Bites, Balls, and Bars
10 Minute Grilled Banana Boats
30 Healthy Snacks for a Road Trip 
Drinks:
Blueberry Pie Smoothie
DIY Flat White
15 Refreshing Summer Beverages
Frosty Peach Pineapple Smoothie
Blueberry Banana Coconut Smoothie
Lemon Raspberry Mojito with Muddled Blueberries 
Desserts: (My sweet tooth was apparently acting up this week)
No Bake Salted Caramel Latte Cookies
Summer Berry Icebox Pie with Gingersnap Crust
No-Churn Strawberry Ice Cream (Pie)
Mini Berry and Nectarine Galettes
Healthy Chocolate Hazelnut Raspberry Tart
Summer Berry and Almond Whole Grain Galette
Blueberry Hand Pies
Nectarines and Cream Galette
Berry Banana Cream Pie
Roasted Bananas with Salted Coconut Cream, Dark Chocolate, and Pistachios
Cannoli Cream Pie Cups
Deconstructed Apple Pie
Blueberry Lemon Meringue Pie
Whipped Chocolate Toffee Pecan Pie
Flourless Greek Yogurt Zucchini Brownies
Blueberry Peach Cobbler
Almost Raw Blondie Brownies
Blueberries N Cream Pie
Cookie Dough Ice Cream Cones
Lemon Honey Semifreddo with Strawberries and Blueberries
Paleo Espresso Macaroon Muffins
Healthy Snickers Ice Cream Bars
Rhubarb Coffee Cake Muffins
Raspberry Lemonade Popsicles
Elevated S'Mores
No-Bake Miniature Tangy Strawberry Pies
Lemon Macarons with Lemon Buttercream Filling 
Roasted Peaches and Cream Popsicles
No-Bake Dark Chocolate Raspberry Cookies
Raspberry Lemon Angel Food Cupcakes 
Other:
The Best Honey Mustard Dressing
Garlic Lemon Chicken Marinade
Cauliflower Buns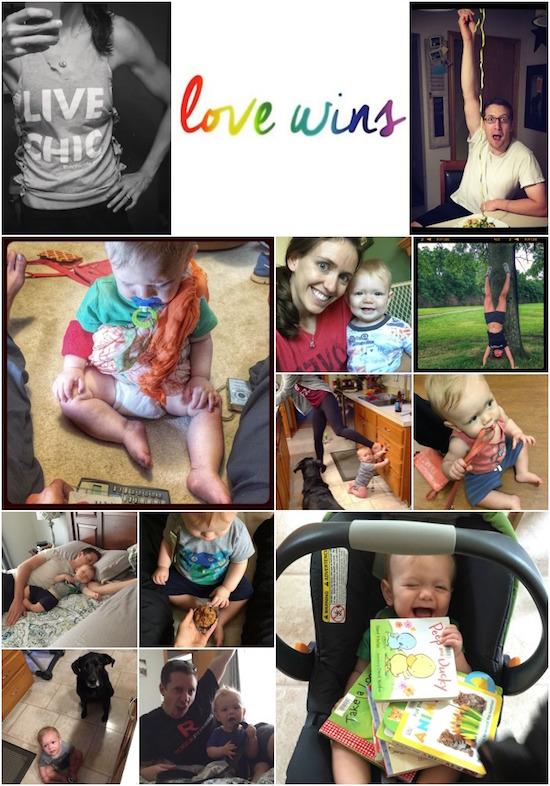 I had a little fun making a new tank top out of a too big tshirt.
Love wins.
Zoodles are impressive to hubby.
Lots of cuteness as usual.
Come back tomorrow for Squish's 8 month update!!
Plus cute pics from our family photo shoot!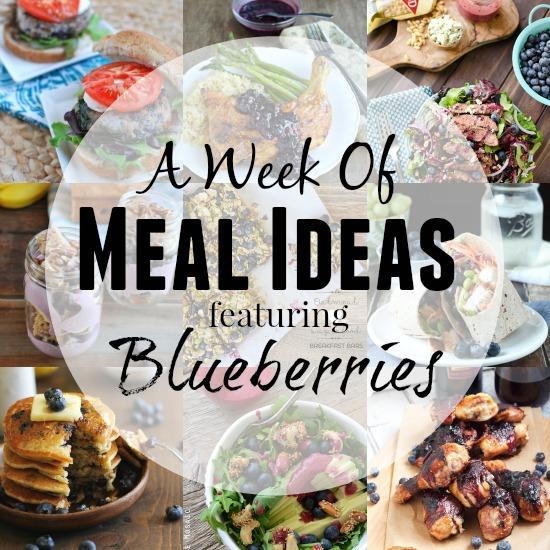 In case you love blueberries as much as I do, I rounded up week's worth of recipes to that use them for every meal of the day!
A Week of Meal Ideas Featuring Blueberries!
Enjoy!
–Lindsay–