Hi Friends!
Time for another round of Bean Bytes!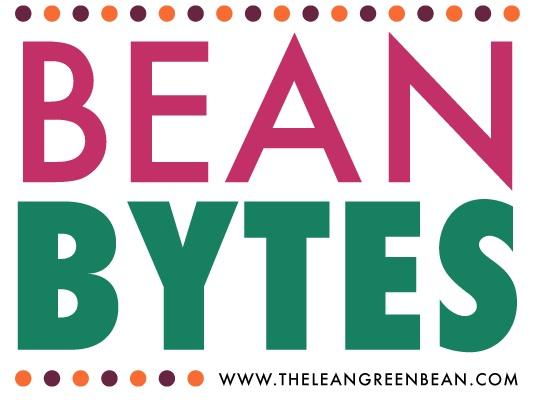 Self Love:
Wellness Wednesday: The Problem With the Bikini Body via Avocado a Day
Join Our 30-Day Challenge to Take More Risks via Greatist
Keeping It Real:
Losing Weight is Simple via Carla Birnberg
3 Ways You're Making Your Life Harder Than it Has to Be  via Marc & Angel
Work It Out:
Stroller Stories via Moms Little Running Buddy
TRX for Runners: Benefits and Workout via Run to the Finish
Exercise Trends Around the World via Caroline Kaufman
Running Wednesday: My Favorite Tempo Workout via Coach Debbie Runs
Backyard Workout via Creating Better Tomorrow
At Home TRX Workout For Beginners via Your Trainer Paige
Take It To the Track Workout via Miss Zippy
How to Design a Kettlebell Workout + 5 New Kettlebell Exercise Every Kettlebell Enthusiast Should Know via Lifting Revolution
15 Alternatives to Burpees for When You're Tired of Doing Burpees via
Embracing Humidity Running via Run to the Finish
Food for Thought:
Why I Use Nicknames for My Kids on My Blog via The Koala Bear Writer
The Problem With Too Many Tabs Open In Your Browser via Love Life Surf
How This Well-Meaning Habit Is Enabling Your Picky Eater via Yummy Mommy Club
What Kind of Eater Are You  via Zen & Spice
Why We Don't Keep Secrets in Our House via Denver Metro Mom's Blog
The Psychology of Getting Kids (and spouses) to Eat Better via CBS News
Babies & Kids:
4 Snack Time Tips for Picky Toddlers via Rachel Cooks
How to Choose an Infant Carseat via The Wise Baby
15 Fun Frozen Treats for Kids via All Things Mamma
Beech-Nut Baby Food Ingredients via Jenna Braddock
Tips & Tricks:
Instagram – A How-To for Blogger's via Mommyzoid
8 Tips for Keeping Your Family Hydrated This Summer via Run Wiki
Healthy Kitchen Hacks #15 Teaspoon of Spice
7 Reasons Not to Shop the Store Perimeter Exclusively via Fooducate
How to Stay Healthy While Working in an Office via Fannetastic Food
Be Empowered, Stay Safe Part 2 via The Fit Cookie
How to Find the Right Shoe For Your Foot Type via Fitfluential
Blogging Differently via My Healthyish Life
Are You Using Social Media as a Validation of Your Worth? via Danielle Zeigler
How to Stand Out from 227 Million Blogs via Food Bloggers Central
Nutrition Info:
5 Reasons to Ditch Store Bought Dressings + The Perfect Homemade Vinaigrette via The Spicy RD
Sweet Swaps: 10 Easy Ways to Reduce the Sugar in Your Diet via Healthy Helper
Diarrhea Remedies, Causes, Dangers, Prevention, and Tips via In Wealth and Health
Nutrition Benefits of Apples + Recipes via Nutritious Eats
Now You Can Get the Full Nutritional Breakdown of Any Recipe Online via Greatist
Sports Nutrition 101 via Lauren Gibson
Low Sugar or Low Carb – Which is Really Healthier For You? via Huffington Post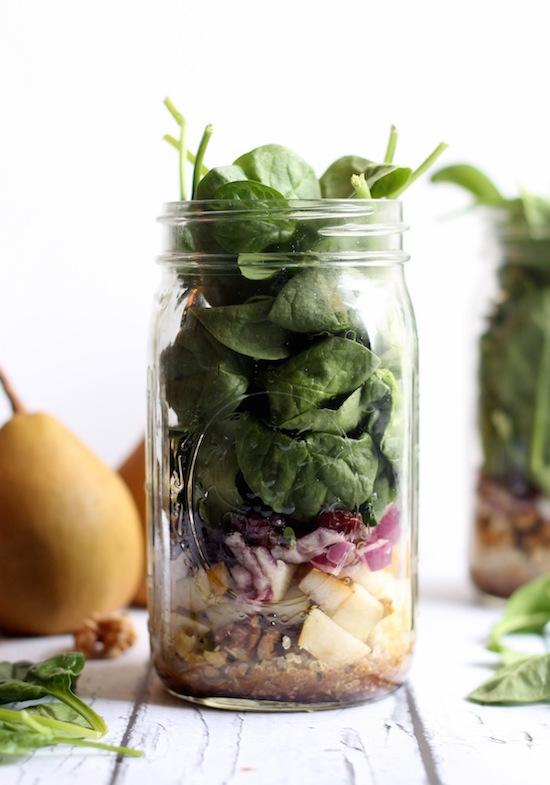 Meatless:
Vegan Recipes to Impress a Carnivore Part III
The Best Portobello Mushroom Burger with Chipotle Mayo
Black Bean, Corn, Sweet Potato and Farro Bowl with Creamy Avocado Yogurt Sauce
Quinoa Pear and Spinach Salad in a Jar
Veggie Stuffed Spaghetti Squash
Southwest Veggie Burgers
Spring Green Salad with Kiwi Raspberry and Date Balsamic Vinaigrette
Mandarin Orange Caprese Salad with Crispy Goat Cheese Balls 
Breakfast:
Paleo Coconut Flour Pancakes
Blender Banana Oatmeal Muffins
Strawberry Banana Blender Muffins
How to Make High Fiber Breakfast Squares
Chocolate Chili Almond Butter Toast
Microwaveable Tart Cherry Oatmeal
Picky Eaters, Paffles, and the Perfect Pancake Batter
Acai Berry Smoothie Bowl
Honey Vanilla Chia Pudding
Cardamom Pancakes with Yogurt and Fresh Cherries
Quick Sausage, Egg, & Cheese Breakfast Sandwich
Peanut Butter and Chia Jam Overnight Oats 
Lunch:
Kale Blueberry Superfood Salad
Berry Balsamic Salad Wraps
Avocado Ranch Veggie Pizza Bites
Thai Beef Salad
Healthy Chicken Salad with Walnuts
Dinner:
Grilled Chicken Shawarma
Grilled Maple Salmon Tostada
Brussel Sprout and Walnut Pizza With Whole Wheat Flax Seed Crust
One Pot Gluten-Free Mac and Cheese
Sweet and Tangy Slow Cooker Chicken
Healthy Crockpot Freezer Meals
Spicy Taco Zucchini Boats 
Sides:
Salmon Spinach Artichoke Dip
Pesto and Roasted Sweet Potato Orzo Salad
Warm Lentil Salad
Bacon Cauliflower Garlic Fried Rice
Roasted Sweet Potato With Spinach and Grapes
Broccoli Salad
Prosciutto Wrapped Asparagus
Broccoli Salad with Sweet Miso Dressing 
Snacks:
Greek Yogurt Dip Three Ways
Baked Herb and Garlic Goat Cheese Dip
All Natural Copycat Jello Jigglers
10 Healthy School Party Snacks 
Desserts & Treats:
Creamy Raspberry Chia Pudding
Toasted Coconut Banana Muffins
Caramel Energy Turtle Bites
Chocolate Chex Cookie Bites
Triple Chocolate Doughnuts
Vegan Peach Cherry and Blueberry Crumble
No Bake White Chocolate Macadamia Nut Cookies
Banana Split Crumble
Peanut Butter and Jelly Muffins
20 Delightful and Delicious Summer Desserts
Gluten Free Ice Cream Sandwiches 
Drinks:
Mango Almond Butter Smoothie
Chocolate Almond Coffee Concentrate
Roasted Apricot Almond Smoothie
Avocado Mint Smoothie 
Other:
Whole Wheat Sourdough
Chipotle Red Salsa
Homemade Tahini
Why Cold Brew Coffee is Better + How to Make It
Homemade Tomato Sauce with Mushrooms
Easy Summer Meal Ideas
Homemade Enchilada Sauce
Strawberry Honey Mustard South Carolina Style BBQ Sauce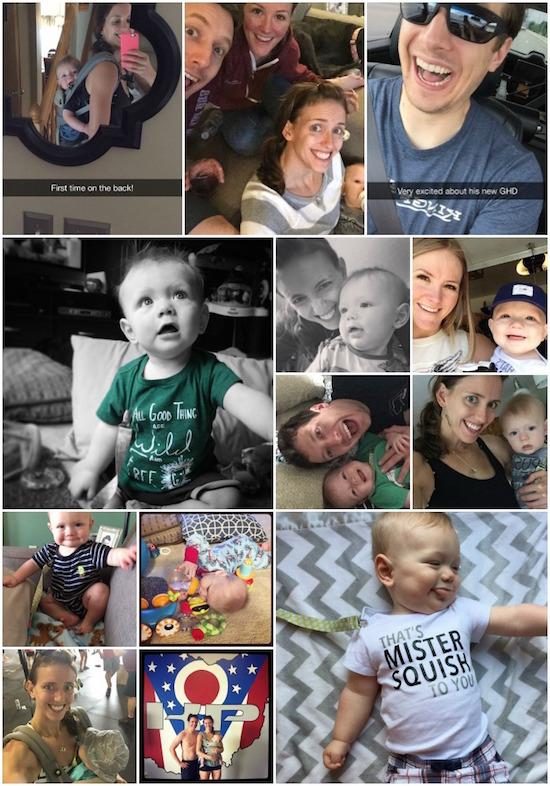 Squish got some cute new clothes.
He did the Memorial Day wod with me.
We tried out the Ergo back carry.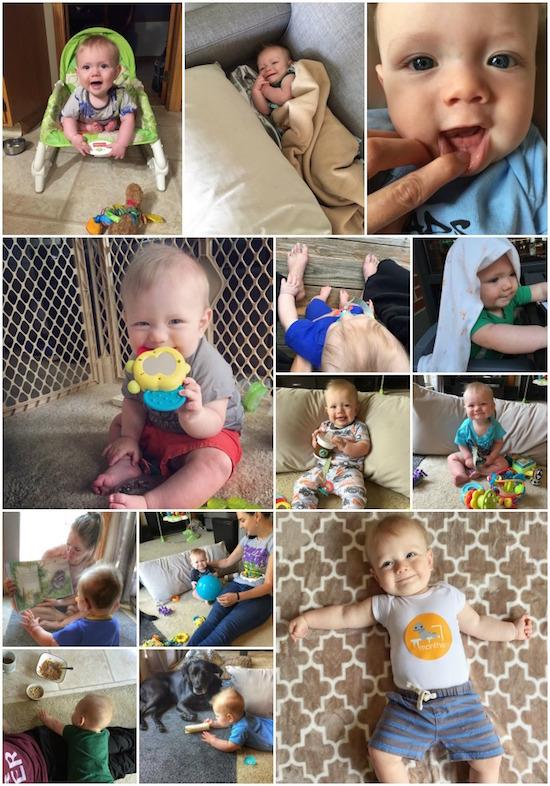 Squish turned 7 months.
He had some visitors.
He got his first teeth!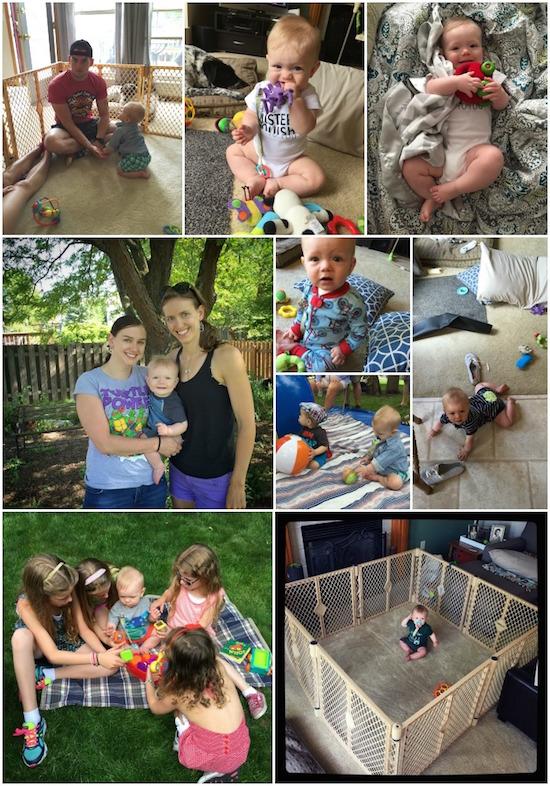 He was fawned over by his second cousins.
He got a gated community.
Then he learned to crawl!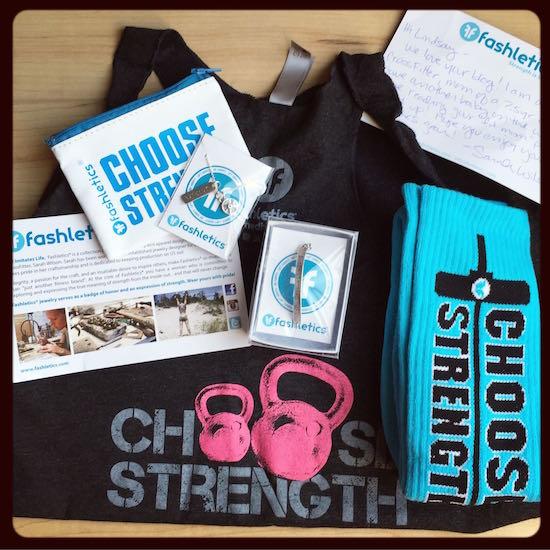 I got a sweet package from Fashletics (#freebie) and I absolutely love their stuff. Be sure to check out their site! I especially love the bracelet – it says "I Choose Strength".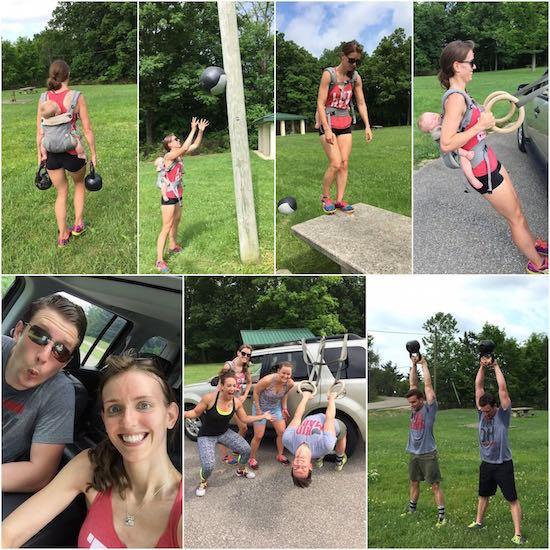 We did a fun workout in the park on Saturday. Squish & I worked up a sweat together. If you're local to Columbus, come join us at Hoover next Saturday.
More info on our Facebook page – The Urban Course!

10 Things I Used To Think Were Caused By Bad Parenting
Why You Shouldn't Have Fat Loss Goals
43 Science-Backed Hacks For Busy People
Persecution vs. Prosecution
6 Tips For Easy Editing
A Short Film To Help Kids Deal With Emotion
Cutting Down On Meat? Be Careful What You're Replacing It With
Why We Need To Stop Calling All Unhealthy Foods 'Processed'
Pullups During Pregnancy
Why Some People Can't Stand Having Unread Emails
Dad Doesn't Babysit & Sometimes Mom Works Late
Life After Mommy Blogging
Meaningless Food Marketing Claims
Costco Is The New King Of Organic Groceries


In case you missed it, on Saturday I shared:
A Week of No-Cook Meals 
Enjoy!
–Lindsay–