Hi Friends!
Time for more Bean Bytes!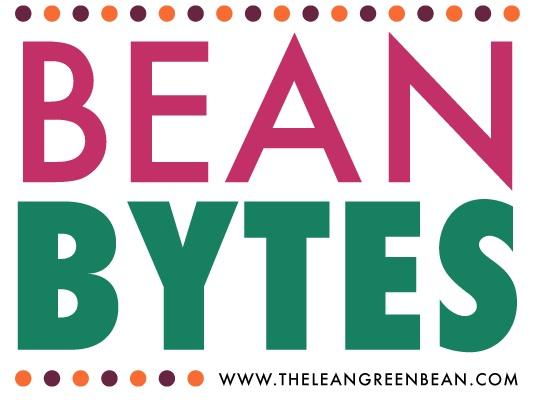 Monday
Good reads:
39 Stupid Things You Should Stop Doing via Thought Catalog
Nutrition things:
3 Ways To Deal With Sugar Cravings via MJ & Hungryman
Diet Tips For Living With IBS via The Spicy RD
Baby Steps Toward Mindful Eating via Delicious Knowledge
Feeding Your One Year Old via Your Choice Nutrition
For bloggers:
How To Deal with Trolls, Haters & Copycats via Elle & Co
How To Blog Authentically via Hello Neverland
5 Things I Learned From My Top 5 Posts via The Koala Bear Writer
Spring is here!
Spring Cleaning Printable To Do List via DIY Playbook
Tips and Tricks:
How To Meditate for Beginners via The Foodie Dietitian
6 Yoga Hip Openers via Love Life Surf
Top 10 Foods For Runners via Nutritious Eats
Tuesday
Good reads:
What Would My Mom Do via Today Parenting Team
10 Things To Do Every Day via Strength and Sunshine
Your Small Stories Are Important via SITS Girls
5 Things To Do With Spring Greens via Toby Amidor
Tips and tricks:
Baking Soda vs Baking Powder via Fooducate
16 Ways To Repurpose Leftovers via Cooksmarts
Fueling With Whole Foods via The Organic Dietitian
Wednesday
Good reads:
Why It Matters via Love Life Surf
A Dietitian's Response To The Dueling Babes via Zen and Spice
Simple Tweaks For A Healthier Life via Fannetastic Food
10 Things I Wish I'd Known About Breastfeeding via Mom to Mom Nutrition
Tips and tricks:
How To Use and Research Keywords via Danielle Zeigler
27 Tools For Working Remotely via Hubspot
Stress-free Guide To Grocery Shopping via Avocado A Day
Work it out:
Calorie Torching At Home Workouts via Creating Better Tomorrows
Thursday
Tips and tricks:
5 Tips That Make Meal Prep Easier via Eating Made Easy
Get In Better Shape, No Additional Time Required via Cape Fear Nutrition
A Guide To CSAs via Oh My Veggies
The Best Ways To Beat Spring Allergies via Greatist
Good reads:
The Truth About My Body Image via Moms Little Running Buddy
Friday
Fun!
How To Make A Beer Bottle Birthday Cake via Clean Eating Veggie Girl
Good Reads:
42 Pieces of Life Advice It's Never Too Late For via Lifehack
Don't Stop Showing Up via A Little Opulent
What An Order of Onion Rings Taught Me About Feeding My Kids via Real Mom Nutrition
Gas Station Nutrition via Goal Nation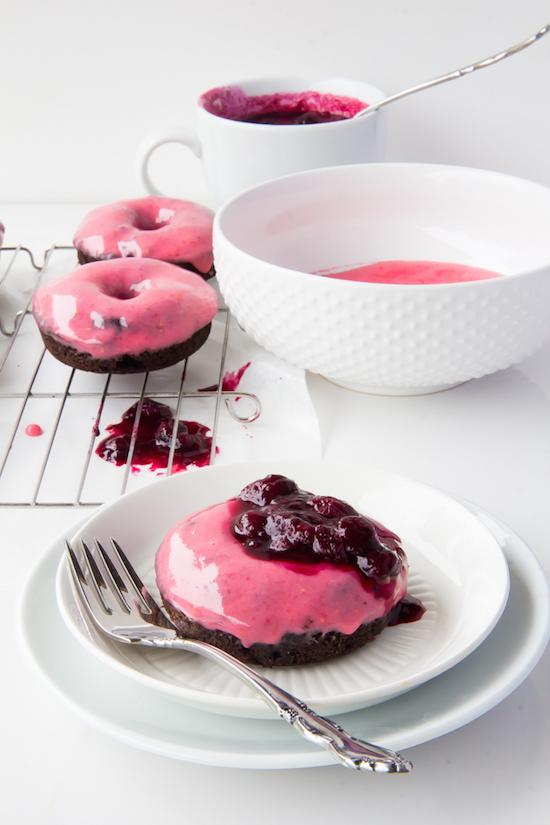 Monday
Cheddar Chive Beer Bread
Strawberry Rhubarb Mousse with Lemon Whipped Cream
49 Ways To Eat Toast
99 Caramel Recipes
How To Caramelize Apples
General Tso's Brussels Sprouts
Beet & Berry Salad
Kung Pao Tempeh
Peanut Butter Bacon Dark Chocolate Cookies
Coconut Rice Bowls with Watermelon
Egg Ham and Cheese Breakfast Sandwiches
32 Dietitian Approved Desserts
Tuesday
Chocolate Hazelnut Chia Bars
Mango Curry Granola
6 Unique Rice Cake Toppings 
Grain Free Baked Chicken Fingers
Sriracha Popcorn
4 Superfoods To Add To Your Diet
Spring Quinoa Risotto
Ultimate Freezer Meal Prep Weekend
Mini Carrot Cake Whoopie Pies
Wednesday
Chorizo Breakfast Waffle Nachos
Half Meatless Marinara
Homemade Spaghetti-Os and Meatballs
Spicy Korean Farro Nourish Bowls
17 Protein-Packed Post Workout Smoothies
Veggie Power Bowl with Cashew Honey Mustard
BLT Grilled Cheese
Blueberry Lemon Chia Donuts
Salmon Salad with Grilled Cheese Croutons
Kabocha Squash Ice Cream Pops
Thursday
Shrimp Spring Rolls
No Bake Oatmeal Raspberry Ice Cream Sandwiches
Grain Free Gnocchi
Quinoa Sweet Potato Enchilada Pie
Friday
Carrot Coconut Baked Donuts
Buffalo Chicken Quinoa Casserole
Healthy Kung Pao Chicken
Strawberry Vanilla Yogurt Muffins
Blackberry Green Tea Chia Pudding
Tangy BBQ Asian Salmon
Herbed Fruit and Nut Crisps
Homemade Ranch Dressing
Brownie Donut Bowls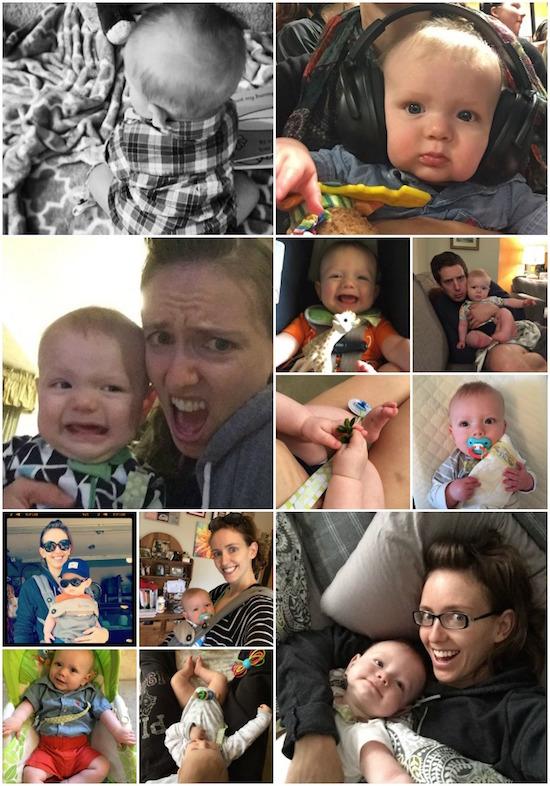 Hubby did drum line in high school.
We took Squish to a practice show so he got to wear sweet headphones.
Hubby got me an Ergo 360 for my bday!
He gave it to me early after the cat peed on our other one. #whompwhomp
Good news is I LOVE the new one!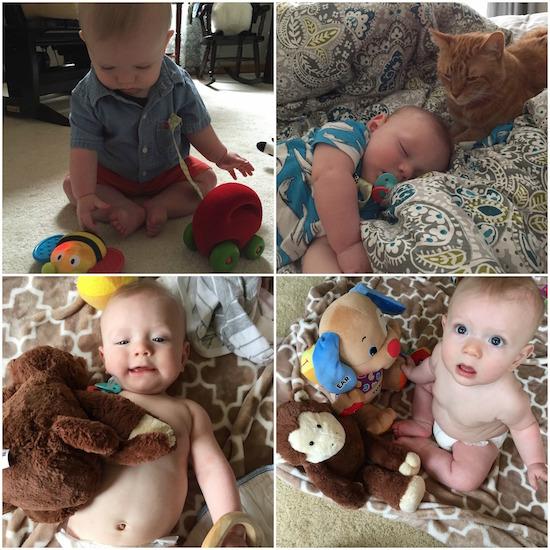 Too much cuteness.

In case you missed it over the weekend, check out Saturday's post for some ideas about what to do with your fresh spring produce.

Enjoy!
–Lindsay–