Hi Friends!
It's Bean Bytes time! Let's play catchup shall we?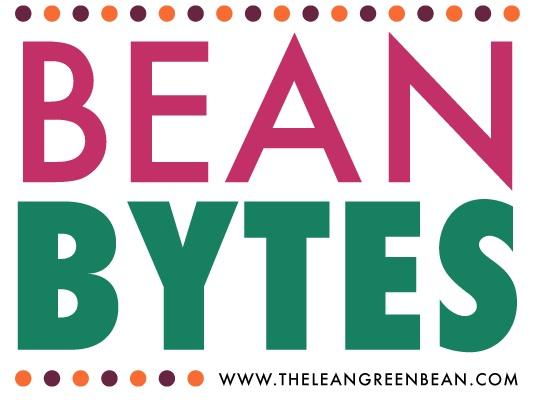 Monday
Tips & Tricks
How To Stay Motivated When You're In A Running Rut via Run Wiki
5 Ways To Stop Your Toddler From Throwing Food via Mom to Mom Nutrition
4 Simple Ways To Establish Your Personal Brand via Elle & Co
What To Know Before You Do Plyo via Katrina Elle
Good reads:
Finding Your Ok via Love Life Surf
11 Things Meditation Is Not via The Foodie Dietitian
Read Diet Advice With A Critical Eye via Healthy Ideas Place
Happiness Is Not Selfish via Fitting It All In
The Before and After Obsession via Bagels To Broccoli
Tuesday
Tips and tricks:
What To Avoid With A Dairy Allergy via Strength and Sunshine
31 Days of Healthy Eating Tips & Tricks From Nutrition Experts via Toby Amidor
5 New Ways To Do A Pushup via Fitfluential
Scary! Any advice for her:
A Catfish Story via The Misadventures of a Darwinian Fail
Love this:
30 Day Challenge To Reduce Waste via Greatist
Good read:
Clean Eating Is A Privilege, Not Just A Choice via Real Mom Nutrition
Wednesday
For boy moms:
17 Things My Boys Really Need To Know via Scary Mommy
Check them out:
What Do RDs Eat When They Want Whole Grains In A Hurry? via Healthy Aperture
10 Tips For Quieting The Mind via Zen and Spice
Be Selfish via An Avocado A Day
Love:
It's Not Perfect, Launch Anyways via Danielle Zeigler
How Food Blogging Changed My Ways via Healthy Nibbles and Bits
Tips and Tricks:
How To Get First Time Visitors Hooked On Your Blog via Elle & Co
Telling Your Friends You Have A Budget via Our Freaking Budget
How To Clean Your Crockpot via New Leaf Wellness
Spring Clean Your Blog via Finding Morgan
Good read:
Breast Augmentation: A Must-Do In Your 20's? via Just A Colorado Gal
Thursday
Helpful:
5 Exercises To Increase Ankle Range of Motion via Feminine Muscle
Friday
Good reads:
10 Questions Not To Ask A Food Blogger via Hummusapien
Confessions Of A Food Blogger via Crave by Taylor
What To Know Before Starting A Nutrition Private Practice via An Avocado A Day
Love these:
Newborn Nursing Box via Heather's Dish
10 Ways School Lunch Haters Can Get Off Their Soapbox and Help via School Meals That Rock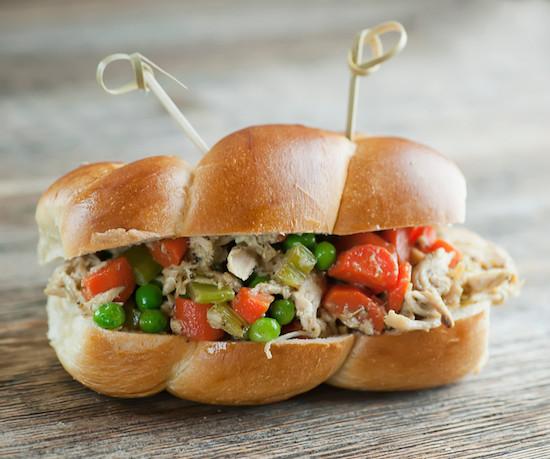 Monday
8 Ways To Use Up Leftover Hard Boiled Eggs
Chicken Pot Pie Sandwiches
20 Easy Go-To Dinner Recipes
Maple French Toast Overnight Oats
Sweet Potato Rounds with Guac
Spicy Eggs In Spinach Nest
Paleo Lemon Poppyseed Muffins
Whole Grain Seeded Bread
Smashed Potatoes with Chimichurri
20 Stuffed Avocado Recipes
Minty Green Protein Smoothie
French Toast Rollups
Tuesday
Pesto Salmon and Edamame Nicoise Salad
41 Paleo Breakfasts That Aren't Eggs
Chocolate Chip Cherry Ginger Cookies
Tuna Salad Cups
Toddler Lunch Ideas
Loaded Mashed Cauliflower
Roast Cauliflower with Tahini
Raspberry Applesauce Gelatin
Peaches and Cashew Cream Parfait
Wednesday
Chicken Adobe Burrito Bowls
No Bake Chocolate Cashew Protein Bars
Ground Beef Skillet Nachos
18 Dairy-Free Chocolate Recipes
French Toast Waffle Sandwich
Almond Butter Protein Fudge
10 Easy & Delicious Muffin Recipes
Oatmeal Blueberry Chocolate Chip Muffins
Thursday
Bacon Brocoli Mac and Cheese
Grated Broccoli Salad with Bacon Dressing
Easy Breakfasts Food Bloggers Eat
Avocado Cream
Ways To Use Leftover Hardboiled Eggs
Cilantro Lime Salad Dressing
Friday
23 Creative Nut Butters
Protein Lemon Bars
Spiced Cod Sliders
Berry Cauliflower Smoothie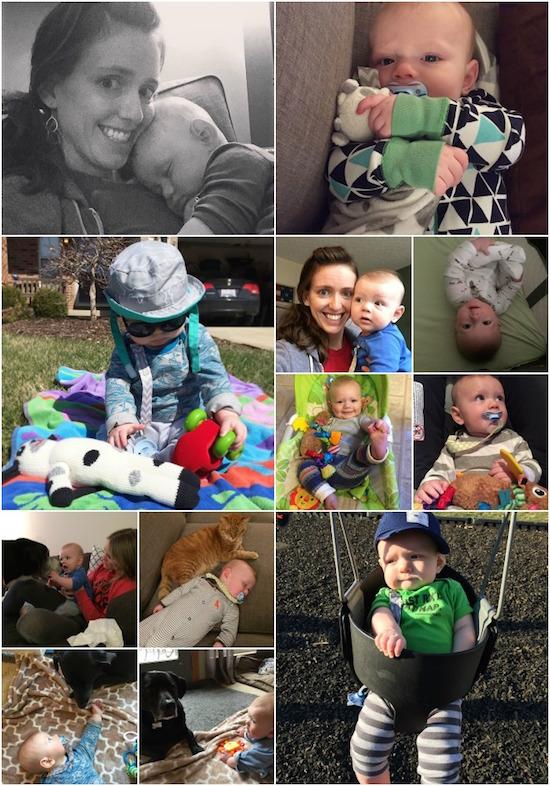 Last week we:
Sat outside and watched the cars while waiting for daddy
Went to the playground
Snuggled
Loved our furry friends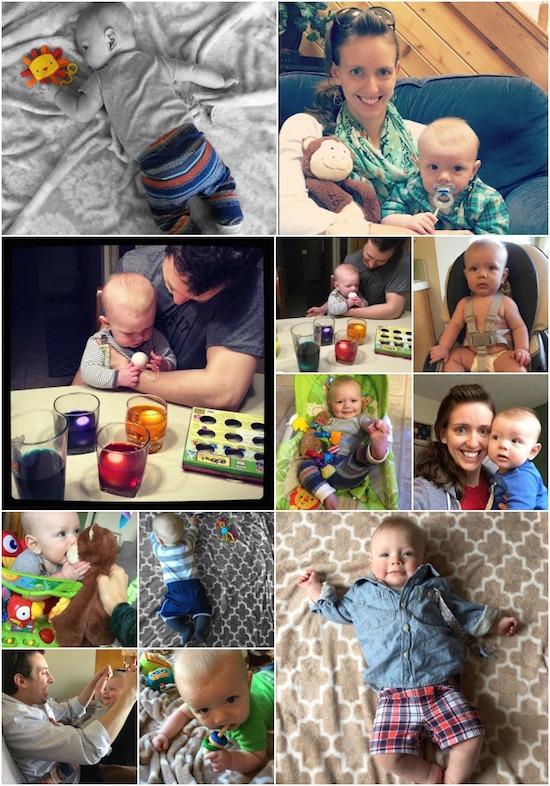 We colored eggs
Wore lots of cute clothes
Tried some new foods 🙂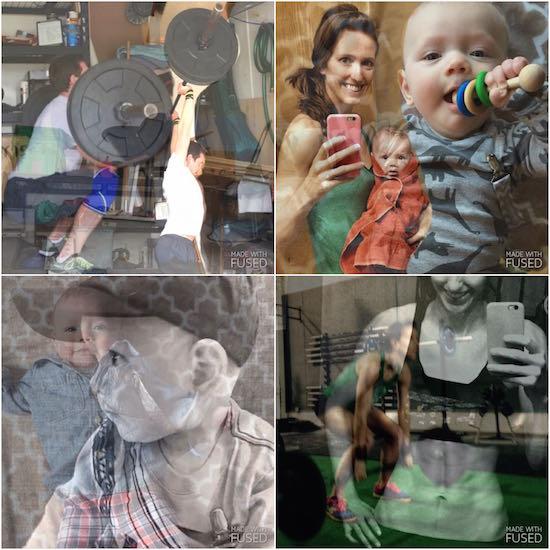 Found a fun new app called Fused.
You can overlay pictures!
It's fun to play around with.

Lego Beauty Tips Reinforce Gender Stereotypes
35 Things To Do Instead Of Spending Money
The People Who Pick Your Organic Strawberries Have Had Enough
4 Exercises To Improve Your Balance
5 Surprising Ways Mindfulness Can Change You
Coffee Brewing Flowchart
5 Steps To A Greener Home
Toddler Nutrition Portion Sizes
20 Career Tips From Entreprenuers
How To Clean Your Electronics
This Is Why You Shouldn't Believe This New Medical Study
5 Emails To Make Your Life Better
My Weirdly Strong Feelings About Those Who Don't Use A Top Sheet
Fathers, You Can't Afford A Stay At Home Mom
Is It Really Colic?
I Followed My Stolen iPhone Across The World And Became A Celebrity In China
A Reporter Talks To An Actor Like He's An Actress
How To Crossfit While Pregnant
8 Ways Your Upbringing Can Affect Your Money Habits
To The Well-Intentioned But Ignorant Parents of Teenagers
The NY Times Has It Wrong
Enjoy!
–Lindsay–