Hi Friends!
Happy Monday! Time for more Bean Bytes.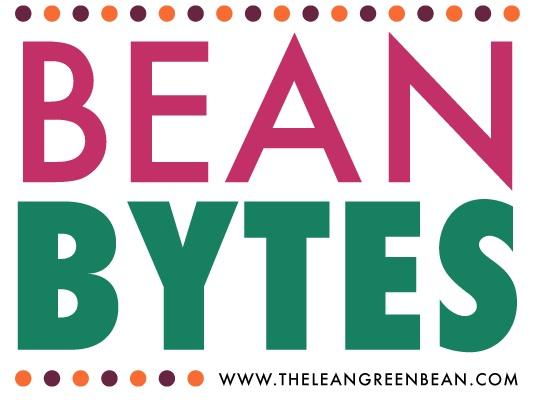 Monday
Tips & Tricks
7 Ways To Be A Better Memory Keeper via Hello Neverland
Achieving A Healthy Balance & Stress Management via Delights & Delectables
How To Deal With Trolls, Haters & Copycats via Elle & Co
9 Places To Find Content To Share on Social Media via The Work At Home Wife
On Overeating via Kath Eats Real Food
Baby Safe Cleaning Products via Wise Baby
How To Fuel For A Marathon or Half Marathon via Fannetastic Food
Yes:
Life is a Special Occasion via Carla Birnberg
The Gift and The Curse of Passion via Run Wiki
20 Actions To Make You Look Like A Professional Blogger via By Regina
You Never Know Who Needs You via Fitting it all In
What's yours?
The Biggest Wastes of Money In Your Kitchen via Greatist
What do you think?
Self Reliance & Parenting via Our Freaking Budget
Fun little contest for the kiddos!
Try It, You'll Like It via Lemond Nutriton
Tuesday
Tips & Tricks:
3 Strategies To Take Control of Your Time via Thrive Fit
5 Must Have Blogging Tools via Back To Her Roots
How To Eat Harissa via Marisa Moore
6 Words or Phrases You Might Be Getting Wrong via Hubspot
How To Unshrink Clothes via Repolished
The Only Yoga Poses You Need To Know via Greatist
Nutrition things
7 Tips For Handling Picky Eaters via Mom 2 Mom Nutrition
Avoid Raising Picky Eaters via In Wealth & Health
Are You An Overeater? via Smart Nutrition
The Perfect Snack For When You're Feeling… via The Nutty Nutritionist
Diet Tips for a Healthy Body & Healthy Mind via Neil's Healthy Meals
Love:
But I Don't Wanna Look Like You via Gabby's Gluten-Free
Being A Mom Makes Me The Best and Worst Version of Myself via The Avid Appetite
Read and learn:
Are Rest Days Necessary if I'm Not Tired or Sore via Feminine Muscle
An Easy Change That Will Add Hours To Your Day via The Muse
Surprising Benefits of a Little Career Jealousy via The Muse
Wednesday
Awesome:
Things RDs Get Asked via Zen and Spice
How To Come Up With 60 Original Blog Posts via Elle & Co
Important:
Having A Positive Circle of Influence via Katrina Elle
3 Things You Can Do When You Plateau via Your Trainer Paige
All true:
Lessons From A Year of Blogging via A Clean Bake
Thursday
Check them out:
8 Must Listen Podcasts via Slim Sanity
5 Ways To Ease Your Commute via Delights and Delectables
Good tips:
How To Stay Motivated To Exercise via JillFit
5 Ways To Support Your Favorite Blogger via Kate Moving Forward
LOVE:
The J Word via A Healthier Happier Bear
13 Ways Women Can Be More, Not Less via Lift Like A Girl
Friday
Important:
How To Talk To Kids About Technology via Sunshine & Hurricanes
Learning To Be A Light For Others via Energy We Bring
This is so not cool. Please don't think all Dietitians endorse this:
Cheese Product Gains Kids Nutrition Seal via NYT
Real talk:
If Pilates Is Easy, You're Doing It Wrong via Fit Mama Love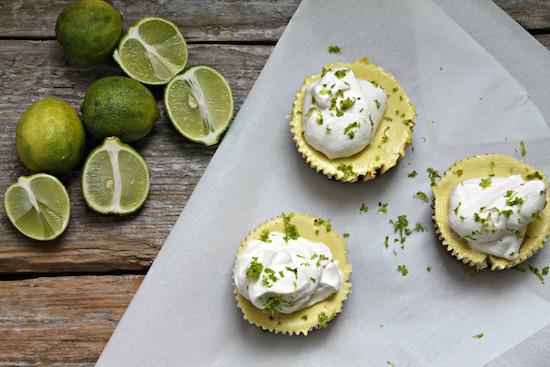 Monday
Raw Wild Blueberry Snack Balls
Mini Key Lime Pies
Blood Orange Mint Spritzers
22 Fruit & Veggie Salsa Recipes
Spicy Asian Meatballs with Veggie Fried Rice
Chocolate Chip Banana Pecan Ricotta Donuts
Slow Roasted Balsamic Tomatoes
Flourless Apple Cinnamon Chickpea Cookies
Nut Meatballs with Zucchini Noodles
5 Crockpot Freezer Meals Made From Items In Your Fridge
Chewy Almond Butter Choc Chip Granola Bars
How To Cook with Tofu
Monster Cookie Dough No Churn Ice Cream
Asian Sesame Noodle Salad
Spring Gratitude Bowl
10 Healthy Green Smoothies
Honey Pistachio Baked Sweet Potato
Triple Chocolate Scones
Butternut Sage Risotto Balls
6 Ingredient Gluten-Free Spinach Crepes
Tuesday
Black Bean Brownies 
20 Minute Ancho Chicken Tacos
Swirled Monte Cristo Bites
Lentil & Cheese Burgers
Pot Roast Stuffed Potato Skins
Maple Burbon BBQ Sauce
Smashed Potatoes
10 New School Lunch Ideas
Slow Cooker Guiness Beef Stew
Coconut Cashew Butter
Mexican Lasagna 
10 Delicious Crockpot Recipes
Chocolate Sunbutter Jam Cups
Pomegranate Lemon Lassi
Whole Wheat Blueberry Zucchini Muffins
Wednesday
Crispy Baked Peanut Tofu
Spicy Korean Beef Noodle Soup
Green Chili Cornbread Waffles
Black Bean Brownies
Banana Chocolate Peanut Butter Swirl Bread
Jerk Shrimp with Crispy Plantain Noodles
Herb & Sweet Pea Egg Scramble
Spicy Thai Slaw
BLT Egg Casserole
Rosemary Dutch Oven Bread
5 Ways To Add More Veggies To Breakfast
Microwave Cinnamon Raisin English Muffin
Thursday
Chicken Satay Naan Wraps
Whole Wheat Pumpkin Applesauce Muffins
Sweet Potato Smoothie
20 Almond Milk Recipes
Tomato-Less Marinara Sauce
5 Ways To Better Your Boiled Egg
Friday
The Best Chicken Patties
Jalapeno Cilantro Hummus
Crispy Turmeric Chicken Tenders
Paleo Cashew Butter Cookies
Vegan Gluten Free Shepherd's Pie
Panko Crusted Chicken Nuggets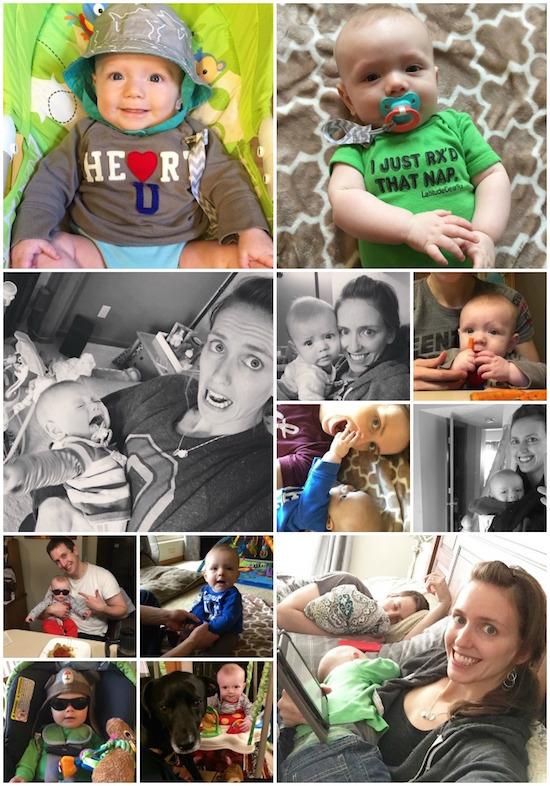 New hat
Fav onsie
SOS!!
Tried carrots
Always grabbing faces
Ergo love
Rockin the shades
Loves his fur brother
Sunday afternoon perfection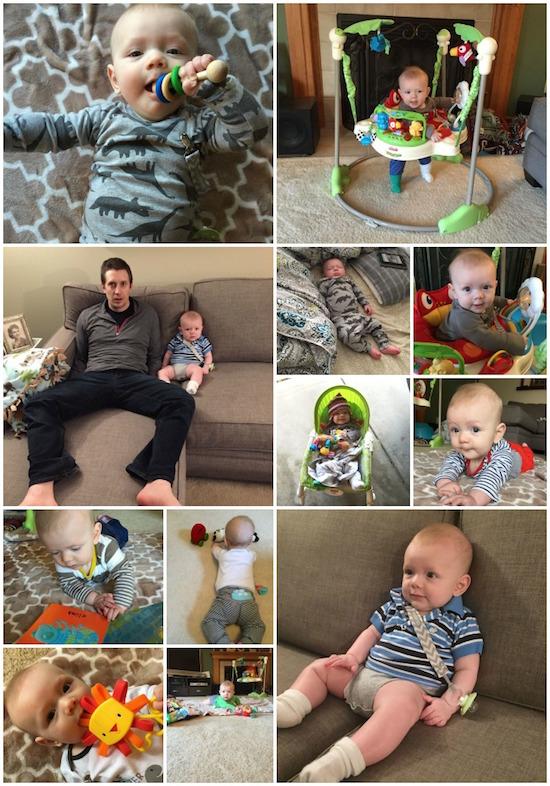 Dino jams with a side of rattle
Sock game is on point
Hubby sitting like Squish
Squishy no pants!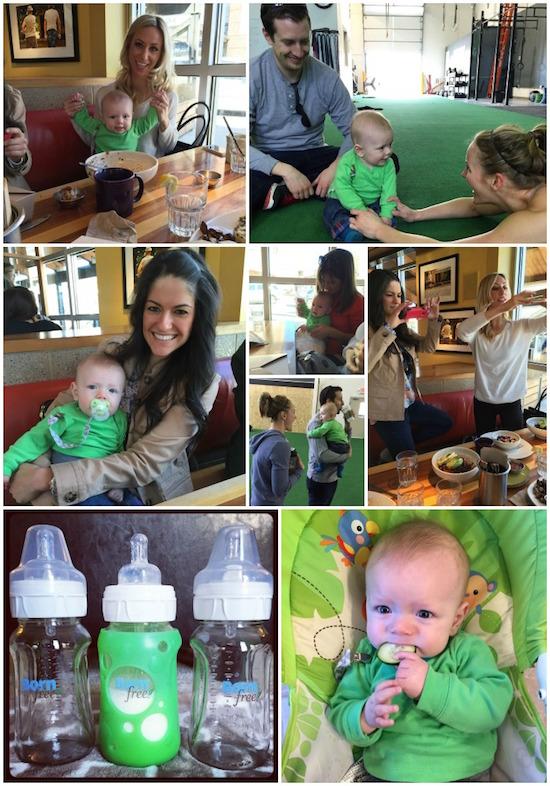 Squish spent the day with all his girlfriends.
We met up with Hummusapien, Whole Living Lauren, The Spiffy Cookie & Neighborfood for a blogger lunch, then went to the gym to cheer on Aunt Jackie.
I bought Squish these Born Free 9 oz. BPA-Free Glass Bottles and we love them!
He tried a cucumber.
In other news, he figured out how to roll back to front. Now he won't stop doing it…and even though he CAN roll front to back, he chooses not to and likes to just scream when he finds himself on his stomach every 2 seconds.

7 Ways To Overcome Money Blocks & Embrace Your Blog's Value
11 Things I Wish Every Parent Knew
6 Google Flight Tricks That Are Better Than Any Travel Agent
Planting An Herbal Tea Garden
The Art of Moderation
Helping Girls Become Confident Leaders
How To Feed Your Gut
3 Tips For Keeping Kids Connected To Long Distance Family
5 Things To Know About Toddler Nutrition
How To Fit 2 Years of Trash In A Mason Jar
Safe vs Unsafe Plastics
5 Foods You Should Never Eat <– love this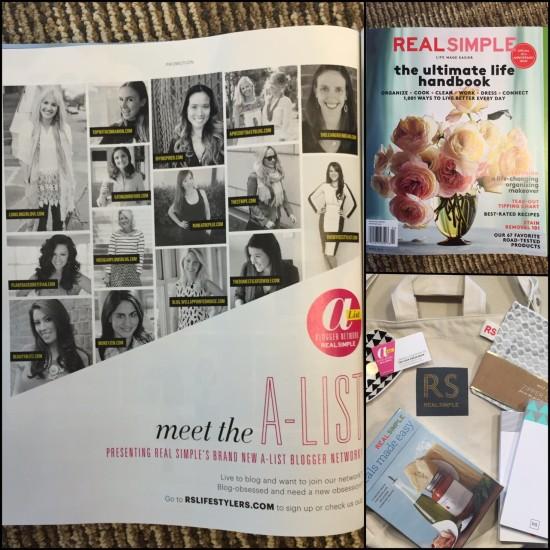 So honored to be part of the A-List Blogger Network for Real Simple Lifestylers! If you pick up the April edition of of Real Simple magazine, you'll see my face! Check out more details and learn more about all the other awesome A List bloggers! I'm on page 2!
That's all for today!
Enjoy!
–Lindsay–