Hi friends!
Time for more bean bytes!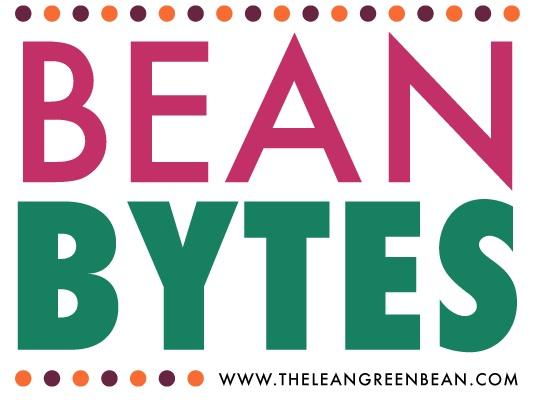 Monday
Think about it:
Why Can't Our Generation Save Money? via Our Freaking Budget
5 Simple Steps To Becoming More Patient via The Foodie Dietitian
Tips and Tricks:
5 Steps To Building A Better Salad via Mom to Mom Nutrition
Best Subscription Boxes via FitAspire
5 Hottest Food Trends of 2015 via Foodtrainers
DIY Idea:
Coconut Oil Sugar Scrub via Eating Bird Food
Tuesday
Tips and Tricks
7 Ways to Beat Bloating via Eating Made Easy
6 Upper Body Exercises For Runners via Love Life Surf
Holiday Shopping On A Budget via Enjoy Your Healthy Life
Love these:
What Would We Do Without Smartphones? via Creating Better Tomorrows
How I Handle The Hard Days As A SAHM via Healthy Slice of Life
Wednesday
Fitness Finds
50 Bodyweight  Exercises You Can Do Anywhere via Greatist
Breaking Plateaus – Confuse Your Body via Katrina Elle
Why 6 Pack Victoria's Secret Models Abs Aren't Actually That Healthy
For bloggers:
Confusion Among Bloggers About Disclosing Compensation via Dianne J
25 Writing Prompts For Bloggers via Reach Your Peak
Pretty funny:
What Happened When I Lived According To Pinterest via Buzzfeed
Thursday
Tips & Tricks
Tips & Tricks For Making Your Writing Look Better via Lake Shore Runner
Household Items To Improve Your Food Photography via Healthy Seasonal Recipes
6 Ways To Bake With Avocado via The Scoop
70 Apps Every Professional Should Know About via The Muse
8 Strategies To Eat Mindfully via Eat Lift and Be Happy
DIY Holiday Gifts via Eat Spin Run Repeat
Good reads:
Give The Gift of Health This Holiday via An Avocado A Day
Miss World Pageant Puts Ban on Swimsuits In Future Competition
Friday
Read and learn:
Intuitive Eating: Learn To Love Food Again via Run to the Finish
How Dad Can Help With Breastfeeding via Mom to Mom Nutrition
What Are Sprouted Grains via According to Elle
Which Sweetener Is Best via Slim Sanity
10 Ways To Relieve Stress During The Holidays via Hungry Hobby
Check it out:
Back To Basics Holiday Challenge via Uproot From Oregon
DIY:
9 Holiday Gifts From The Kitchen for the Non-Foodie via Craving Something Healthy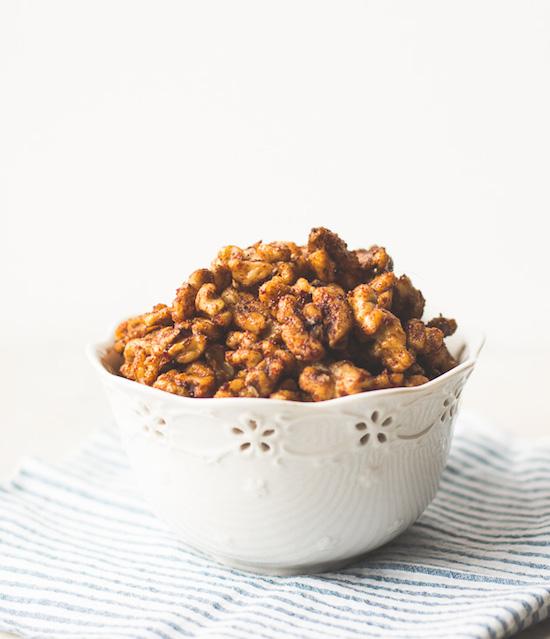 Monday
Thai Coconut Cabbage Soup
Gingerbread Yogurt Pancakes
Pear Butter
Sweet Orange Cinnamon Pull Apart Bread
Spicy Korean-Style Roasted Walnuts
Peppermint Chocolate Chunk Marshmallow Creme Cookies 
Slow Cooker Chicken Chili Tortilla Soup
Tuesday
Creamy Thai Ginger Chicken Skillet
Creole Black Bean Dip
Wild Rice Salad with Cranberries and Avocado
Lemon Turkey Orzo Soup
Chocolate Peppermint Bark
Chocolate Caramel Espresso Muffins
Chopped Kale Salad with Cranberries, Feta & Walnuts
Naturally Colored Frosting
Wednesday
Baked Fried Chicken
6 Fast Healthy Dinner Ideas
Quick and Easy Breakfast Ideas 
Candied Bacon
3 Ingredient Bark with Add-Ins
31 Crockpot Freezer Recipes
Vegan & GF Caramelitas
Healing Cranberry Smoothie 
Paleo Cranberry Walnut Cookies
Thursday
Slow Cooker Apple Cranberry Sauce
Candycane Milkshake
Chocolate Almond English Toffee
Parmesan Ranch Savor Granola
Low Sugar Sweet Potato Soufle
Gingerbread PB Bars
Southwest Shrimp Soup
Friday
Loaded Baked Gnocchi 
Iced Gingerbread Cookies 
Healthy Salad Roundup 
Homemade Peppermint Oreos
Pumpkin Cinnamon Roll Twists
30 Healthy Breakfast For Christmas Morning 
Holiday Dessert Roundup
Cranberry, White Chocolate Walnut Brittle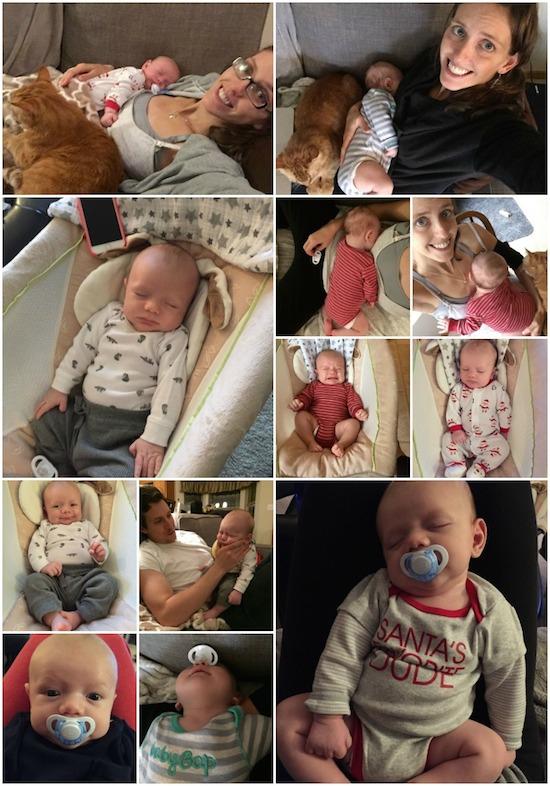 Your weekly dose of cute baby pictures. We had a rough day of fussy baby early last week followed by several days of happy!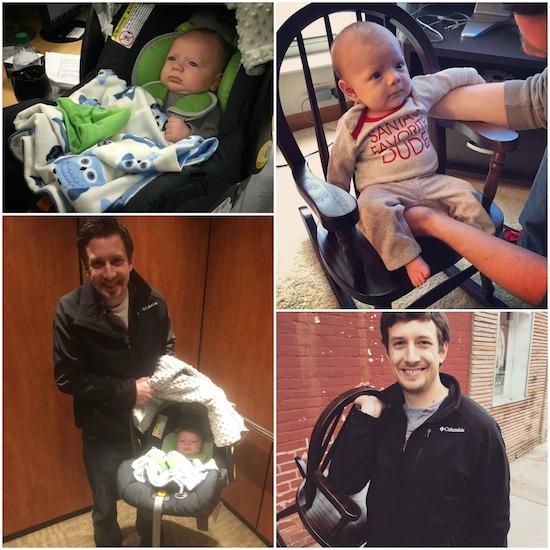 Chase went to visit daddy at work on Friday! He was so good. He smiled, let a few ladies hold him and then fell asleep. This weekend we went shopping sans baby and found him an amish made rocking chair that hubby just had to buy for him. Then we had to test it out, even though it's for Christmas!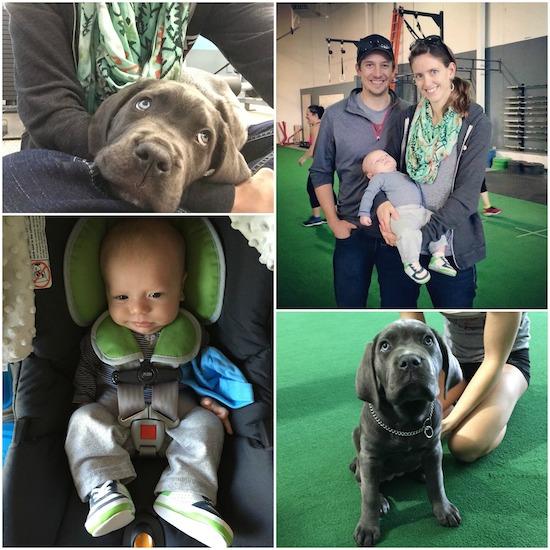 We brought baby into the gym for a visit…and visited with an adorable puppy. I can't wait to get back to the gym. As soon as I get my PICC line out after New Years I'll be back!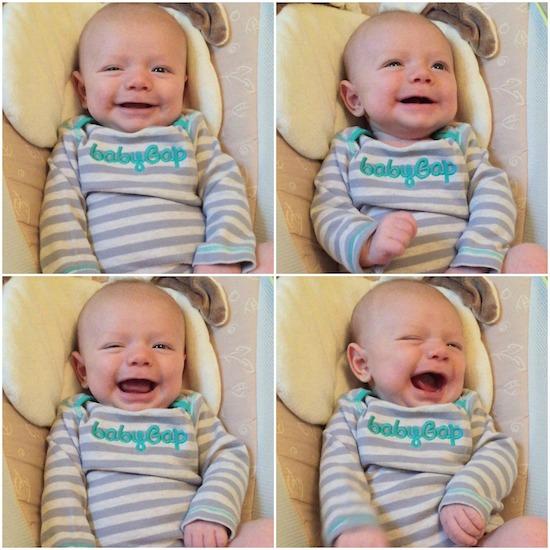 The progression of a smile. If you wanna see it in action, watch the video below: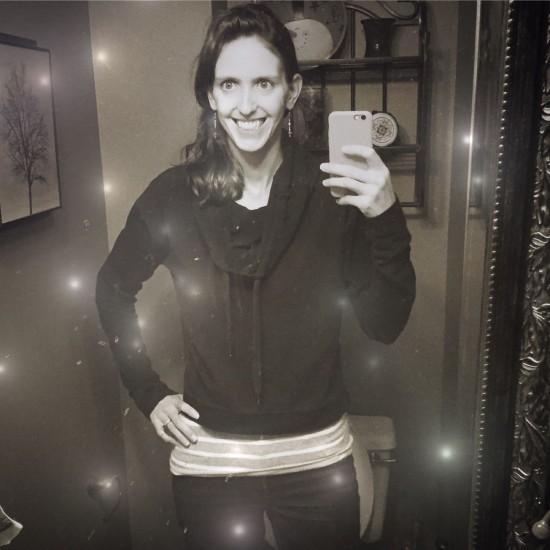 I had a good week as well. I'm feeling a bit better each day and a couple days this week I even put on jeans for the first time since baby was born! Major progress 🙂 I'm excited for hubby's short work week and having him home for a couple weeks for the holidays!

How Can We Make Each Other Feel More Beautiful
12 No-Bake Cookie Truffles
40 Ways To Practice Self Kindness
26 Easy Wholesome Baby Food Recipes
The Perfect Answer To What Do You Want To Be When You Grow Up
25 Things You Can Learn In Under 10 Minutes
Google Analytics Cheat Sheet
15 Simple Science Projects For Kids
65 Quotes That Will Dare You To Do Great Things
8 Ways To Make A Room Look Bigger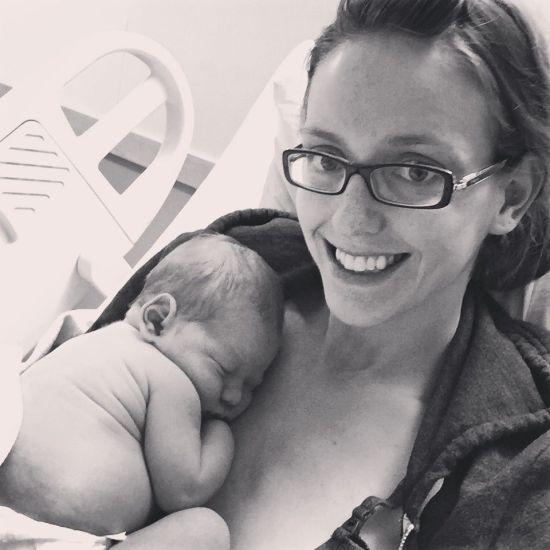 Just wanted to say thank you so much for all your support on Friday's post. I was overwhelmed by the love in all of your comments, emails, and well wishes! In case you missed it, I shared my breastfeeding journey. Spoiler alert- it's hard! You can read the full post here.
———-
Enjoy!
–Lindsay–
PS. I leave you with a video of baby jammin'!