Hi Friends!
It's that time again!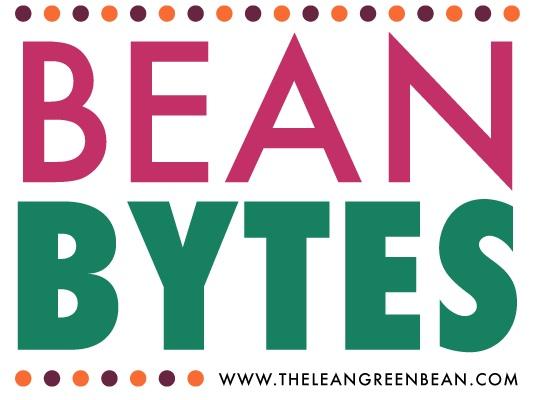 ————–
Link Love
————–
———-
Monday
———–
such a fun post!
Thou Shalt's via Cotter Crunch
for all you parents-to-be
Baby things you don't need via Side of Sneakers
thoughts on cheat meals
The cheat meal controversy via Miss Fit Britt
so many bloggers struggle with this
Social Media Exhaustion via Mizfit Online
great tips for meal prep
Top Tips for Easy Meal Prep via Eat Spin Run Repeat
lots of great tips for homemade sushi
The Big Sushi post via Peas and Crayons
always love her
i don't do perfection via Lindsay's List
good tips
19 smart ways to fix a stale relationship via Greatist
on giving yourself credit
Monday motivation via Fit and Free Emily
————-
Tuesday
—————
just a little reminder
Spice cabinet cleanout guidelines via Bite Sized Wellness
a great reflection of blogging lessons learned
lessons learned during my third year of blogging via Poise in Parma
—————
Wednesday
—————
i don't like politics but these two posts are about more than that
An Open Letter to Ann Coulter via The World of Special Olympics
Open Letter to Ann Coulter via Then Heather Said
On perserverance
It's hard to dream big via The Shine Project
an honest look at running and support systems
Sometimes being honest is hard via Wild Things Run Free
on judgement
Why being judgmental is futile via Fitness Perks
what's integrity to you?
Integrity via Roc The Run
a reminder that you shouldn't always follow the crowd
My experience with apple cider vinegar via My Inner Shakti
new uses for everyday things
101 new uses for everyday things via Real Simple
loved this
Building an Army Family via Food Fitness and Family
blogger media kit advice
Blogger Media Kits via Katy Widrick
—————
Thursday
————–
An interesting question
Would you choose your baby's sex via A Healthy Slice of LIfe
an awesome post for eating healthy while traveling
Healthy Traveling Food Prep via Sprint to the Table
for you coffee lovers
Chocolate Coffee pull apart bread via Cafe Terra
an awesome success story
Follow your dreams, it's worth it via Your Inner Skinny
for newer bloggers
5 Tips for New Bloggers via Family Fitness Food
a great roundup
18 Homemade Candy Recipes via Savvy Eats
an honest look at living with celiac disease
What celiac disease is really like via Inspired RD
so easy. need these.
Homemade Butterfingers via Recipe Boy
—————-
Friday
—————–
love this idea of a baking bucketlist
if i could only bake 10 things this fall via Bakergirl
not a new post, i just love the message
#mefirst via Rebecca Scritchfield
loved this post about embracing YOU
Zumba is my safe place via Mizfit Online
never thought to make this at home
Homemade Tahini via Purely Twins
for all women
Healthy Breasts- what everyone should know via Greatist
 —————–
Tips and Tricks
——————
If you have an ipad, check out the app Pictacular. It's very similar to Pinstagram, which you can use on a computer. It's an easy way to view instagram photos since the app is really made for phones and either looks small and silly or giant and magnified on the ipad.
Check out The Skimm for an awesome email summary of new headlines each morning.
 ————–
In the news
—————
10 healthy foods under $1/serving
A quick read nutrition label from Bon Apetit 
Green tea drinkers show lower cancer risk
Partial sleep deprivation associated with obesity
Childhood obesity declines in some cities and states
Eat right before the big race and after
——————————
Scenes from the Week
——————————-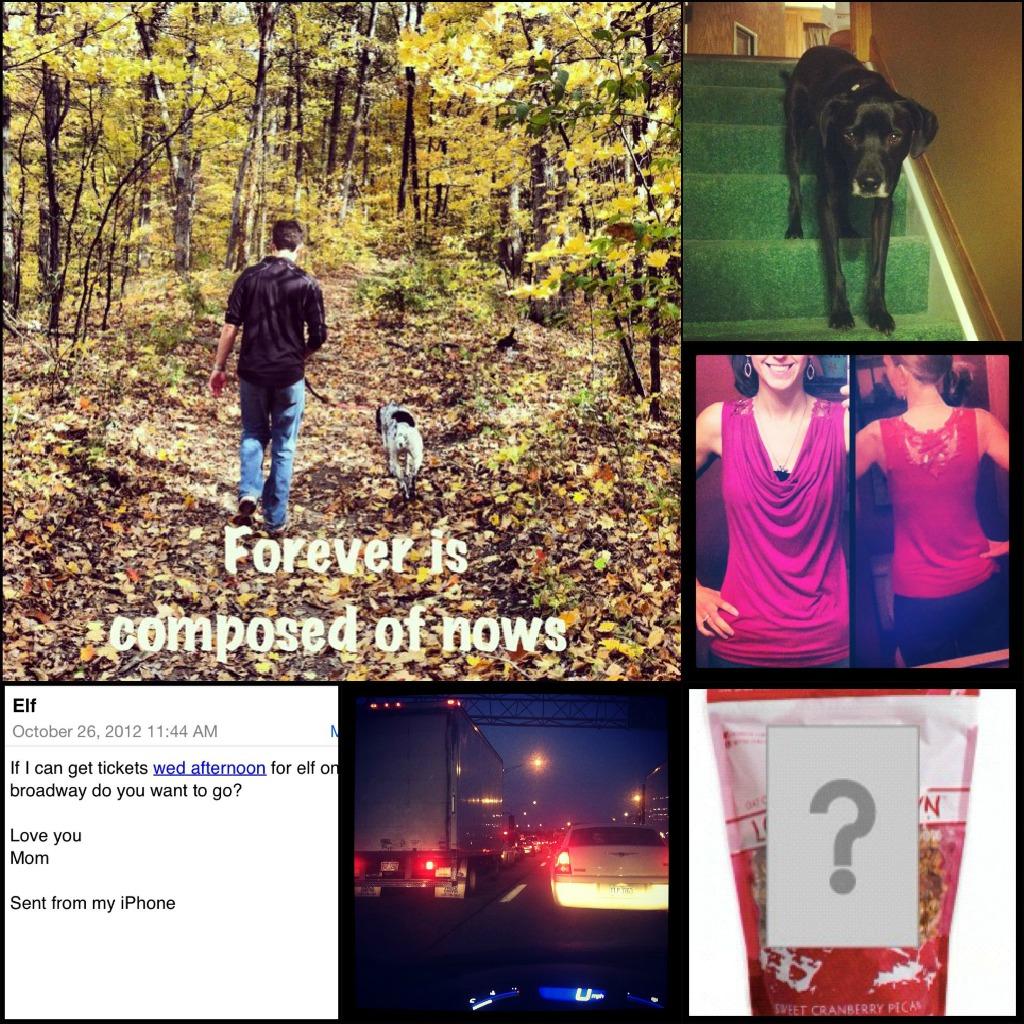 1. #truth
2. my baby
3.  tanktop for the last warm day of the year
4. I've been giving clues to the new Love Grown Foods product!
Follow them on Instagram and Pinterest to be the first to know
Product will be revealed on Nov 20th!
5. Traffic jams are a bummer
6. #whyilovemymom
So excited for thanksgiving in NYC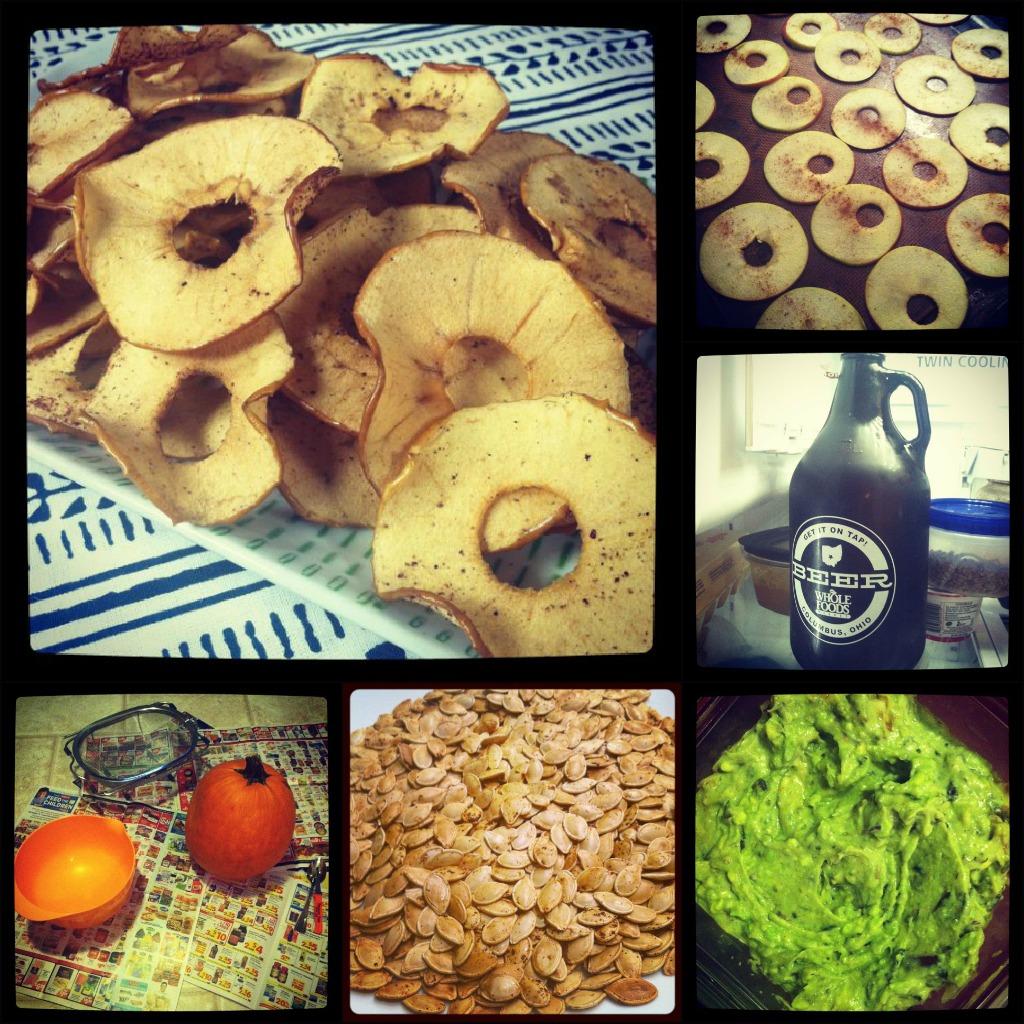 1 & 2. baked apple chips
I made 2 batches this weekend.
"recipe" tomorrow
3.  Our Whole Foods has growlers now…and it's awesome!
4. Protein packed guac made with black beans & greek yogurt
Black Bean Guacamole
5 & 6. Roasted pumpkin seeds
#bestpartabouthalloween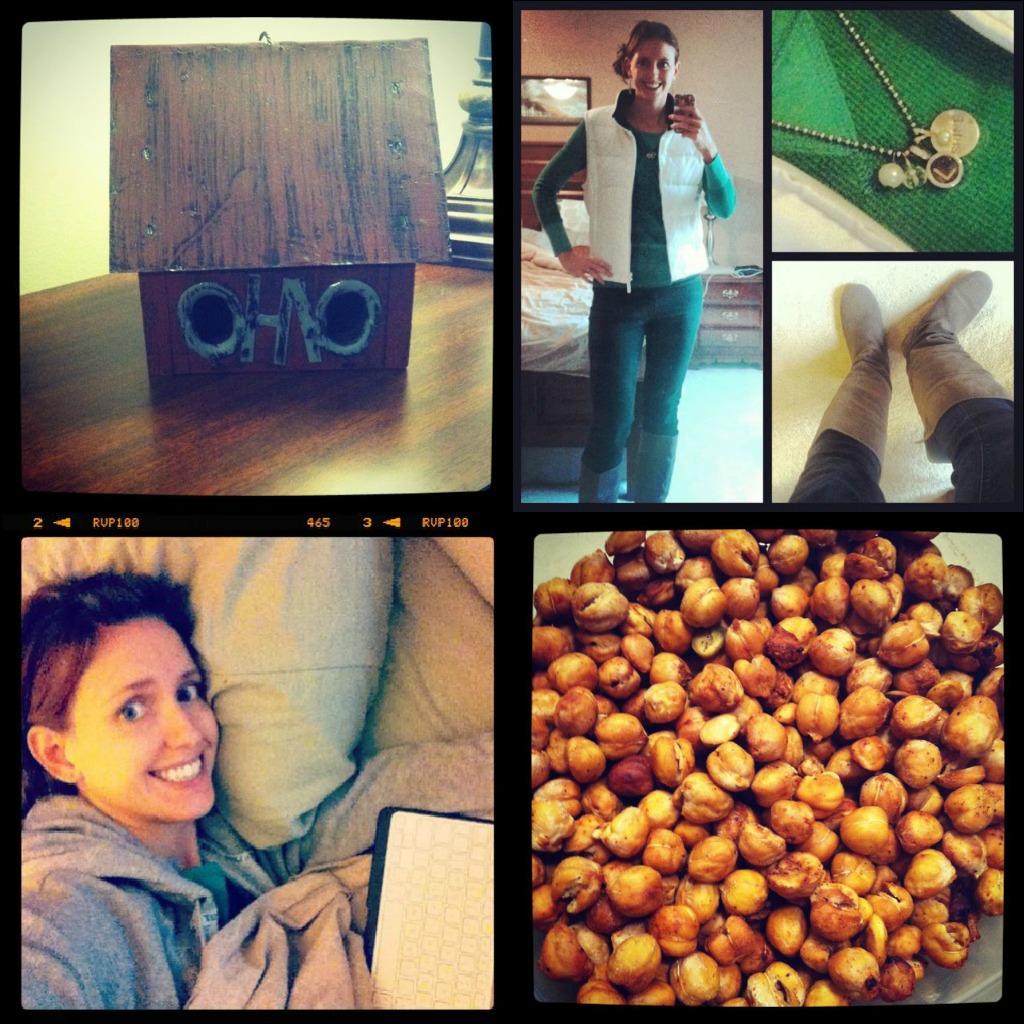 1. Our purchase at the craft fair this weekend
2. What I wore for Sunday errands
3. Sunday errands are for flannel sheets, prison break and naps!
4. Roasted chickpeas!
Check out what hubby made this weekend!!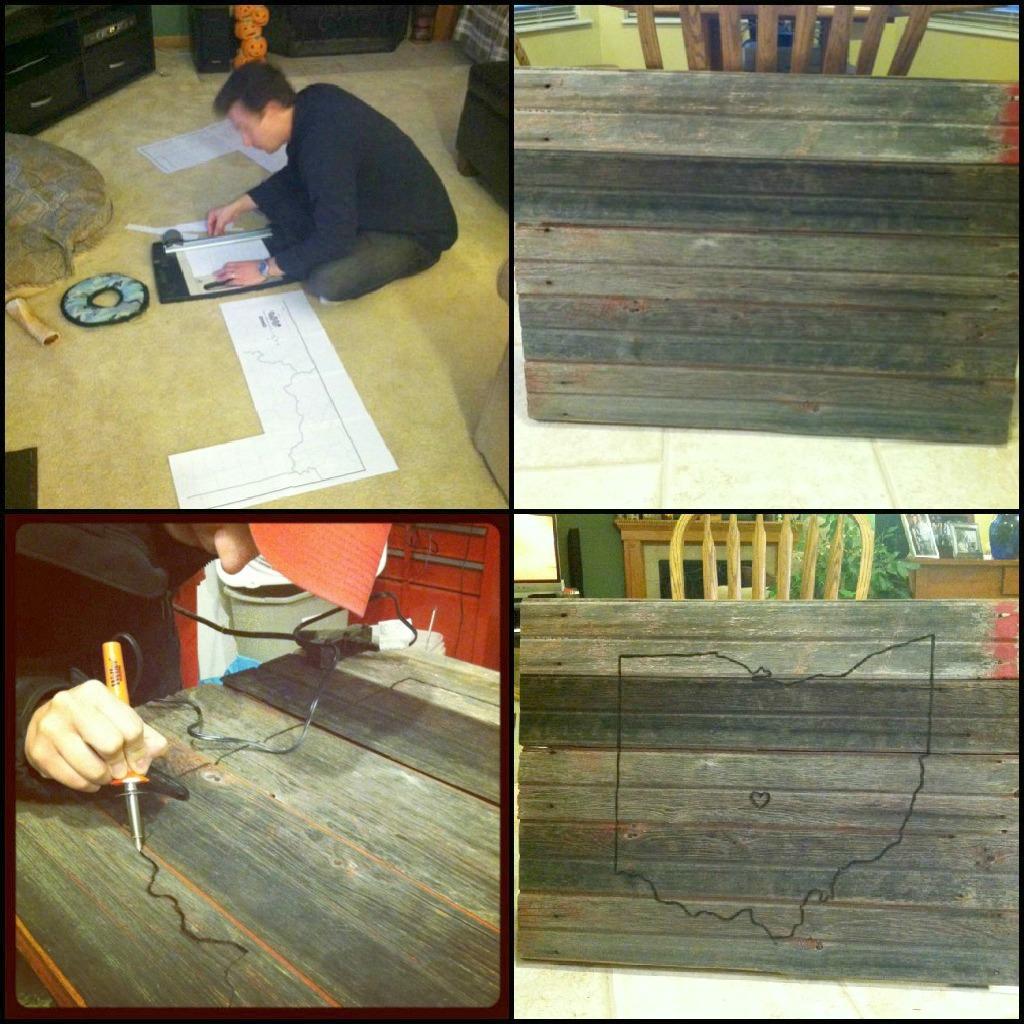 We found old barn siding at the antique mall.
He cut it to size and nailed it together
Then he traced Ohio onto it with a Sharpie
And then used a wood burner to burn the outline into the wood!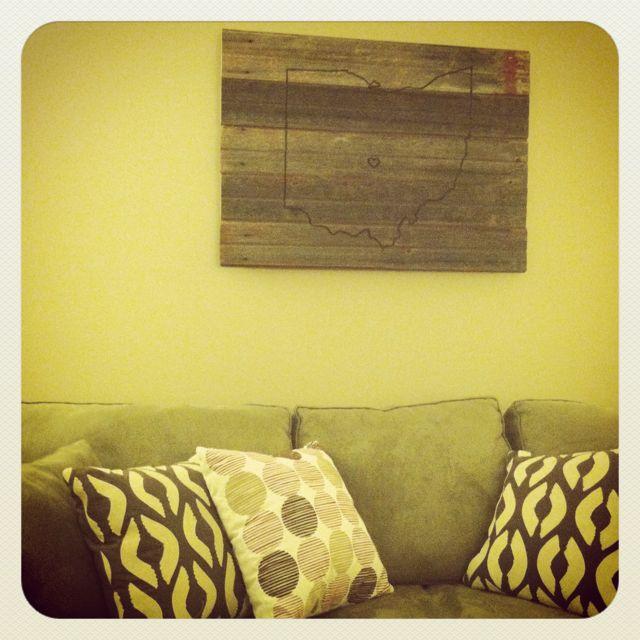 Pretty cool, right?!
Happy Monday!
–Lindsay–