Hi Friends!
We're back with another round of Bean Bytes!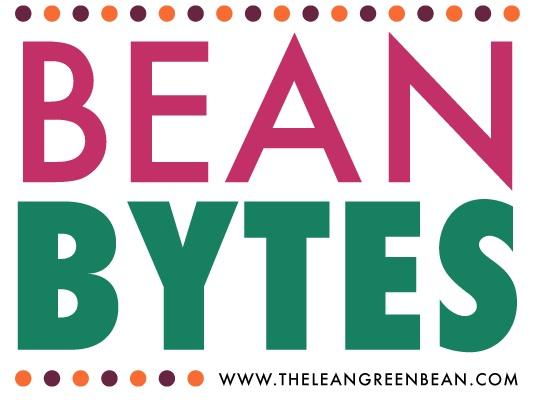 Monday
Yoga goodness:
20 Minute Energizing Detox Power Yoga via Tina Reale Yoga
5 Reasons Why Runners Should Do Yoga via Love Life Surf
Simplify:
6 Tips To Declutter Your Life via Carla Birnberg
Tips & Tricks:
Indoor Running Warmups For Winter via Run To The Finish
The 411 On Protein Powder via The Real Life RD
Herbs For Winter Wellness & Immunity via The Foodie Dietitian
Good read:
What Your Picky Eater Wants To Tell You via Real Mom Nutrition
Holiday things:
DIY Book Page Ornaments via Gimme Some Oven
The Best Holiday Gifts For The Tech Obsessed via Greatist
Tuesday
For your health:
The One Thing Top Nutritionist Do To Stay Healthy During The Holidays via Greatist
12 Days of Christmas Home Workouts via Purely Twins
For the holidays:
9 Holiday Activities For Young Kids via The Avid Appetite
9 Ways To Destress During The Holidays via Healthy Ideas Place
Cinnamon Ornaments via Kumquat
Wednesday
Helpful:
5 Exercises To Reduce Pregnancy Aches and Pains via Girls Gone Strong
10 Best Foods To Donate To A Food Drive via Eating Made Easy
That Time I Made 10 Million Freezer Meals via How Sweet Eats
How To Manage Anxiety via Eat Real Food
How To Never Fail At Anything. Ever. via An Avocado A Day
Holiday things:
Homemade Monogram Copper Candles via House of Earnest
31 Nice Things To Do For Yourself This December via Freeing Imperfections
DIY Clothespin Gift Tags via Lauren Conrad
How To Save Money While Online Shopping via Massive Sway
Thursday
For the parents:
Sleep Training 101 via Pregnant Chicken
Baby Led Weaning First Food Ideas via A Healthy Slice of Life
Fun idea:
Advent Jar via Hungry Hobby
Helpful:
How To Make DIY Salad Dressing via Kath Eats
How To Eat 7-9 Servings of Vegetables Every Day via Run To The Finish
Friday
Read and learn:
What's The Deal With Sprouted Grains via Fannetastic Food
Good read:
You Should Look Like A Victoria's Secret Model, Right? via Be Truly Nourished
Bloggers- check it out:
Announcing #stumblebloggers via StumbleUpon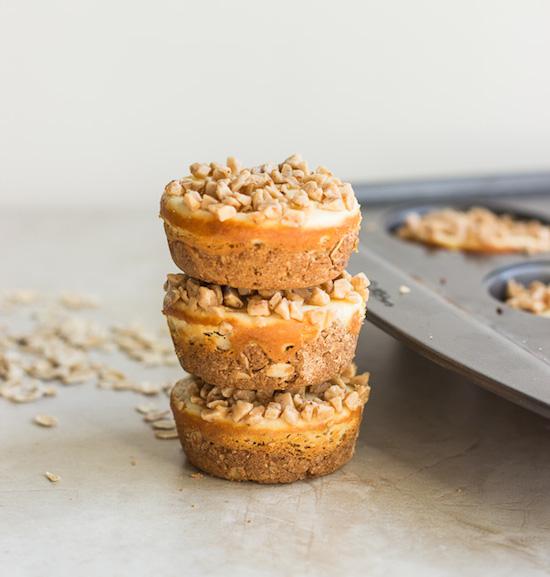 Monday
Shepherd's Pie with Whipped Sweet Potatoes
10 Wholesome Post-Holiday Breakfasts
PB Oatmeal Cookie Cheesecake Cups
Paleo & Egg Free Chocolate Chip Cookies
20 Fabulous Freezer Recipes
Gingerbread Baked Donuts
Thick & Fudgy Peppermint Mocha Brownies
Cranberry Walnut Yeast Bread
Gingerbread Maple Muffins
Vegan African Peanut Soup
Baked Sweet Potato Nuggets
Tuesday
Thai Chicken Skewers
Peppermint Mocha Bark
Homemade Sriracha
Pecan Pie Banana Bread
Balsamic Cranberry & Brie Crostini
Gingerbread Pear Pancakes
Wednesday
Greek Yogurt Chocolate Brownies
Mac & Cheese Prosciutto Bites
Homemade Onion Soup Mix
Saltine Toffee
Mocha Chocolate Chunk Breakfast Cookies
Thursday
Easy Candy Cane Fudge
48 DIY Food Gifts
40 Gluten-Free Cookies For Christmas
Wild Rice Salad With Chicken & Tart Cherries
Healthy Shepherd's Pie For Two
Friday
White Chocolate Peppermint PB Cups
Wild Blueberry Cookies
Peppermint Chocolate Candy Cane Shake
Slow Cooker Red Wine Pot Roast
Gingerbread Cinnamon Rolls
Cider Chai Crockpot Pulled Pork
Turkey Goat Cheese Lasagna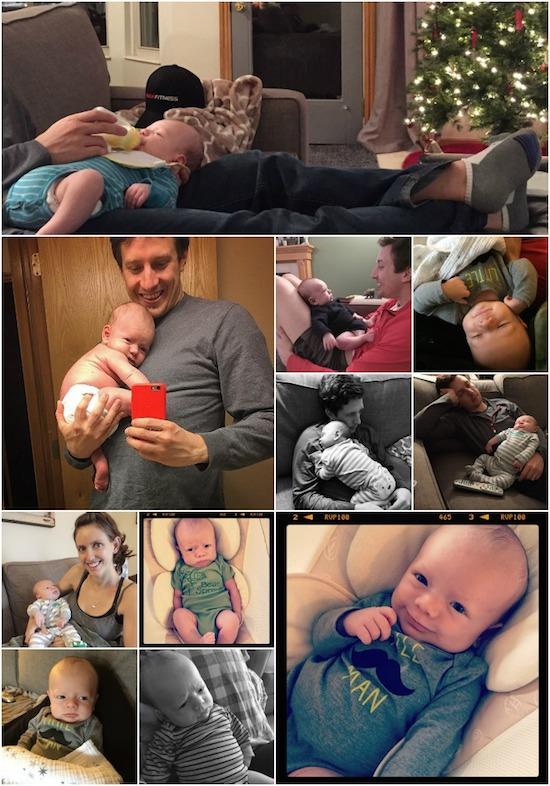 Your daily dose of cute! Baby is doing well. We go to the doctor on Friday so he can get some shots, etc. Last time we weighed him at home he was 13 pounds already! Boy loves to eat. He's starting to smile a lot and loves to chat with himself in his rock and play.
Side note- I've watched all the episodes of Scandal during my late night feedings and now I need a new show to watch. Suggestions?
As for me?  I'm still sick. I'm working on a post to share my breastfeeding story as that is the root of all my problems so far. I've had quite the experience over the last 6 weeks. It's been a huge struggle and harder than I ever imagined so I wanted to share my story just in case there's someone else out there struggling – to reassure them that they're not alone! So, look for that later this week.

6 Ways Perfectionism Is Sabotaging You
55 Ways To Be The Silly Fun Playful Parent You've Always Wanted To Be
Recipe-Saving Alternatives To Ziplist
10 Easy Mason Jar DIY Gifts
15 Minute Holiday Chores For Kids
12 Minute Better Posture Workout
Comment Vomit: How Not To Leave Comments
19 Sleep Tricks For Moms
7 Movement Habits To Improve Your Memory
My Breasts Belong To Me
5 Things Not To Say To Someone Making A Healthy Life Change
How To Make Baking Powder At Home
8 Easy Homemade Baby Food Purees
What Self-Loving People Do Differently
Why White Rice Makes A Nice Recovery Food
Is The Food Babe A Fearmonger?
Take A Break From The Chaos
Weight Fluctuations For Elite Athletes
5 Warning Signs You're On A Horrible Diet
5 Foods This Registered Dietitian Doesn't Eat
Can Comfort Food Equal Healthy Eating
Why Did Vitamins Disappear From Non-GMO Breakfast Cereals
Enjoy!
–Lindsay–